12 Best Tools For Your Ecommerce Business
If you already have an ecommerce business and are looking for ecommerce tools to help you grow it, then you are at the right place. With an estimated 12-24 million ecommerce sites worldwide, we will show you the 12 best ecommerce tools that we think will help you stand out against competitors and take your business to the next level.
What are Ecommerce tools?
Ecommerce tools are software such as apps, plugins, and platforms invented to help business owners manage their online stores. There are a variety of tools that solve different challenges, such as Production tools, Accounting tools, Marketing tools, and Business Management tools. Within each of these categories, dozens of tools are available, and in the next section, we will review our top picks from each of these categories.
Now, without further ado, let's dive into the ecommerce business tools that will change your business.
Artificial Intelligence (AI) Tools
AI tools mimic human intelligence using machine learning and computer systems. Currently, AI tools are disrupting our traditional workflows at an accelerated rate, and it might just be a matter of time before their usage in the workplace is normalized.
With this in mind, we will cover some of the best AI tools we think ecommerce business owners can use now.
Fraise.io is an AI research & writing tool that helps you produce content in minutes. If you understand SEO, you will know that content is King, and producing high-quality content is often the most challenging part of doing SEO. You can also use it to write social media posts, create briefs, or research your competitors.
This is such a powerful tool for ecommerce websites because it can free up your time from researching, writing content briefs, writing content, and even some content optimization so you can focus on improving your products, logistics, and building partnerships.
However, a word of caution is never to use pure AI content on your published content. According to the E-EAT guidelines, Google will penalize your AI-generated content if deemed low-quality, providing no additional value.
If you want to learn more about Fraise, we recommend you go through this crash course they built to help users.
Solo - $14.99/mo - 1 user seat, write & optimize four articles and 4,000 AI words/month.
Basic - $44.99/mo - 1 user seat, write & optimize 30 articles and 4,000 AI words/month.
Team - $114.99/mo - 3 user seats, write & optimize unlimited articles, and generate 4,000 AI words/ month.
Persado is an AI platform founded by Alex Vratskides and Assaf Baciu on 12/12/12. Unlike Fraise.io, Persano provides the only "Motivation AI platform" that enables personalized communications at scale. How effective is this tool, you ask? According to their client testimonial, JPMorgan Chase used AI-generated content to increase online mortgage applications by 82%.
When applying this to ecommerce businesses, you can use this tool to produce the right words for customers and deliver a faster and more satisfying solution. Additionally, you can also generate engaging and consistent language across multiple touchpoints. Last but not least, it helps businesses manage risk by hardwiring legal compliance and policies into the brand voice. The Persado Motivation AI Platform will help you eliminate potential human error by setting the right tone so your messages will always come across as intended.
If you want to try out Persado, you can request a free demo on their website.
ChatGPT made headlines recently for setting a record for the fastest-growing user base in consumer applications, reaching 100 million users. It is a conversational language model designed to generate human-like responses to our text inputs. Here are some prompts to use on ChatGPT to help you get started.
Useful ChatGPT Prompts for Your Ecommerce Business?
Write a detailed product description for [your product].
Create a Social Media strategy for an ecommerce business in [your industry].
Create a promotional idea for different seasons and important dates.
Write an email sequence to promote my [your promotion+product] for new users.
Write a blogoutline for an article called [your blog article idea].
When using AI tools to create content, reviewing, editing, and fact-checking the content thoroughly before publishing is essential. This is to make sure that what you publish is factually accurate information and follows Google's E-EAT guidelines.
Failure to do so may damage your credibility and trustworthiness, which can affect your rankings on Google.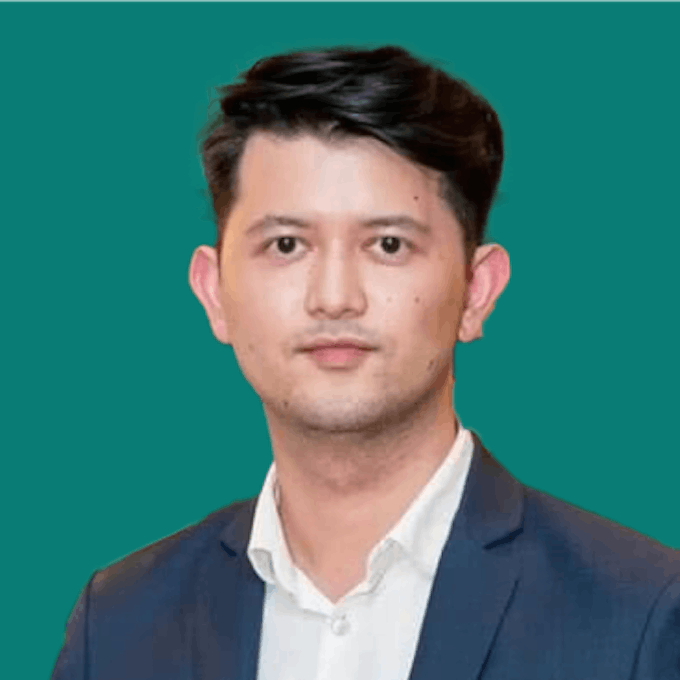 Business Management Software
Many business management tools are available, each with its features and capabilities. Many tools fall under this category. For example, tools such as Asana, Trello, and Basecamp can all be considered business management tools. Alternatively, HubSpot, Salesforce, and Zoho CRM can be considered one. However, these are not the ones we will cover here today.
This is because these tools can all be used to help a company optimize its processes and improve efficiency. This article will focus on two tools we think will most help ecommerce businesses.

Xero is a cloud-based accounting software launched in 2006 by Rod Drury and Hamish Edwards in New Zealand. Xero was built to help small and medium-sized businesses manage their accounting, invoicing, bookkeeping, and other financial tasks. Their user-friendly design and accessibility from anywhere in the world as long as you're connected to the internet have made them very popular amongst ecommerce businesses.
The key reason why Xero is suitable for ecommerce businesses is that it can connect to other apps and services, such as banks and payment processors, to optimize their workflow while making it a more affordable alternative to traditional accounting software.
Starter - $25/mo - Good for sole traders, new businesses, and the self-employed.
Standard - $40/mo - Ideal for small to medium-sized businesses
Team - $54/mo - Good for established businesses of all sizes.
There are also options to increase add-ons, such as Claim Expenses, Track Projects, and Analytics Plus.
💡Tip: If you operate an ecommerce business in Hong Kong, Singapore, or the British Virgin Islands, you can integrate your Xero account with Statrys' business account to enhance your accounting processes.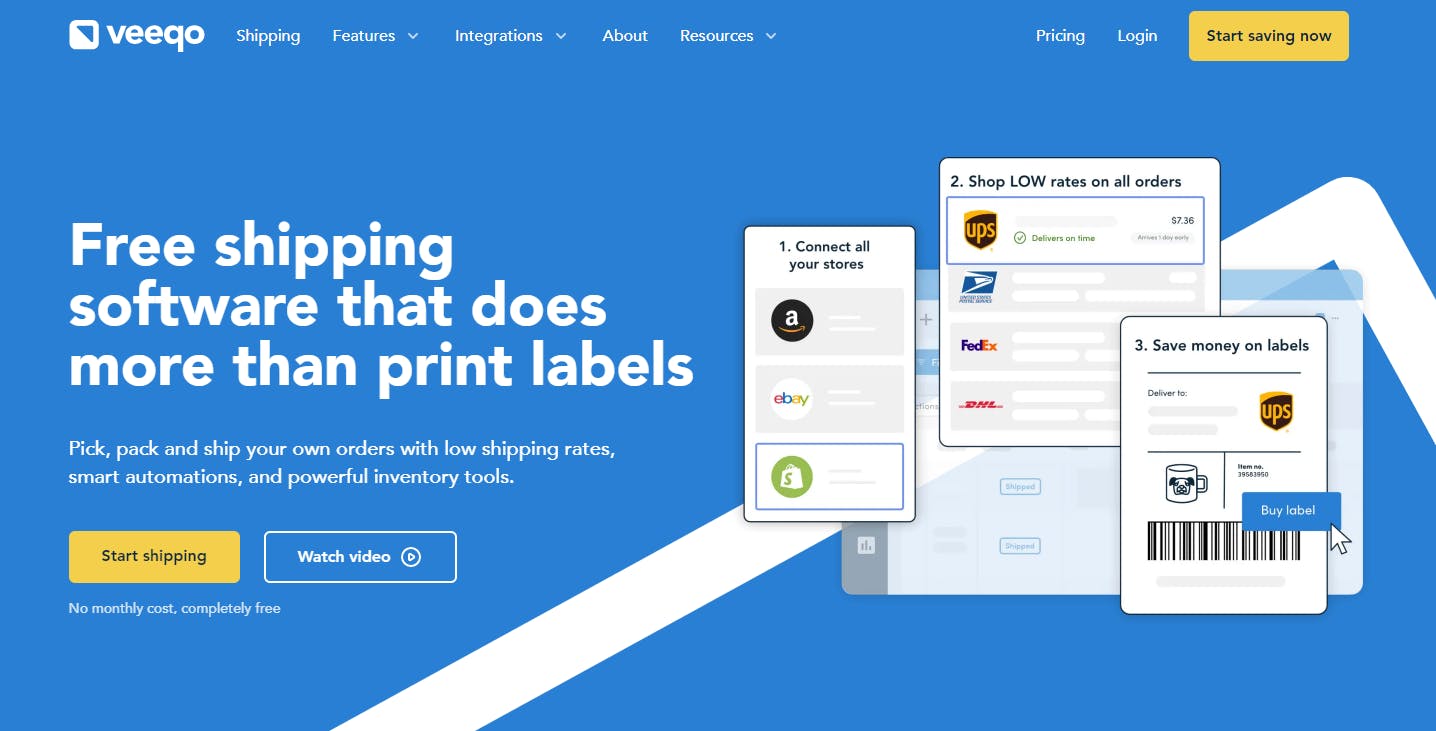 Veeqo is another powerhouse when it comes to business management tools for ecommerce. It is a free shipping software that helps you control inventory, pick, pack, and ship your orders, and integrate with Amazon. The best part about all this is there is no monthly cost, and it is completely free. If you plan on starting an ecommerce business on Amazon or already own an ecommerce business on another platform, then you should consider adding Veeqo as one of your business management tools.
Marketing Tools
Ecommerce marketing tools are essentially created to help online businesses, in general, to help promote, attract, engage, and eventually convert customers. The tools are not exclusive to ecommerce businesses, although we do think that these tools that we are about to suggest are extremely effective for ecommerce businesses.
Without further ado, let us dive right in!
Google Advertising is the first marketing tool that usually comes to mind for most businesses looking to grow. The reason is when customers research the product they want to buy, Google is usually the first place they will look. Google's concept is straightforward: "Show up when people search for what you offer."
To explain this process, Google Ads essentially allows you to pay to be at the top of search results for specific keywords, and the business model is pay-per-click. Therefore, you only pay when a customer lands on your ecommerce website. There are also many campaign types within Google Ads, such as Display ads, YouTube ads, Shopping ads, and much more.
This option is great for ecommerce businesses because it allows you to target bottom-funnel keywords. For example, for someone searching for "buy a white wedding dress," you can bid against other advertisers to appear at the top of search results, which increases the likelihood of your ad getting clicked by high-intent buyers. Another benefit is the results are almost immediate compared to other methods, such as Search Engine Optimization (SEO) which takes up to 6-12 months to see results.
However, the downside is other advertisers will also be looking to pay to appear at the top of search results. This means that the bidding price for each click increases with the demand. It's important to remember the cost per click and your profit margin to ensure you are not losing money on advertising.
7. Meta (Meta Business Manager)
Meta (Facebook) is one of the largest social media platforms. This means that the odds are likely that your customers are also using this platform. To utilize Meta for your online store, there is a function called "Business Manager." Within Business Manager, ecommerce business owners can manage all the assets on the platform, such as their Facebook Page and Ads Manager.
The Facebook page allows ecommerce businesses to publish and share content related to their product or services for free. The key to unlocking the potential of this platform is to create high-quality and engaging content that your customers want to engage with. This article explains some valuable ways to use Social media for ecommerce.
As for Facebook Ads, it is a tool that allows you to advertise to your customers on the platform. They have a powerful machine learning algorithm that helps you reach users most likely to buy your product or services. The secret is the more you use Facebook to run ads, the more they will be able to find the correct user. You can also use Facebook ads to retarget people who visited your online store and retarget the products they looked at or abandoned the cart. We recommend learning about Facebook ads through their Facebook blueprint program before running ads because you want to maximize your return on ad spend (ROAS).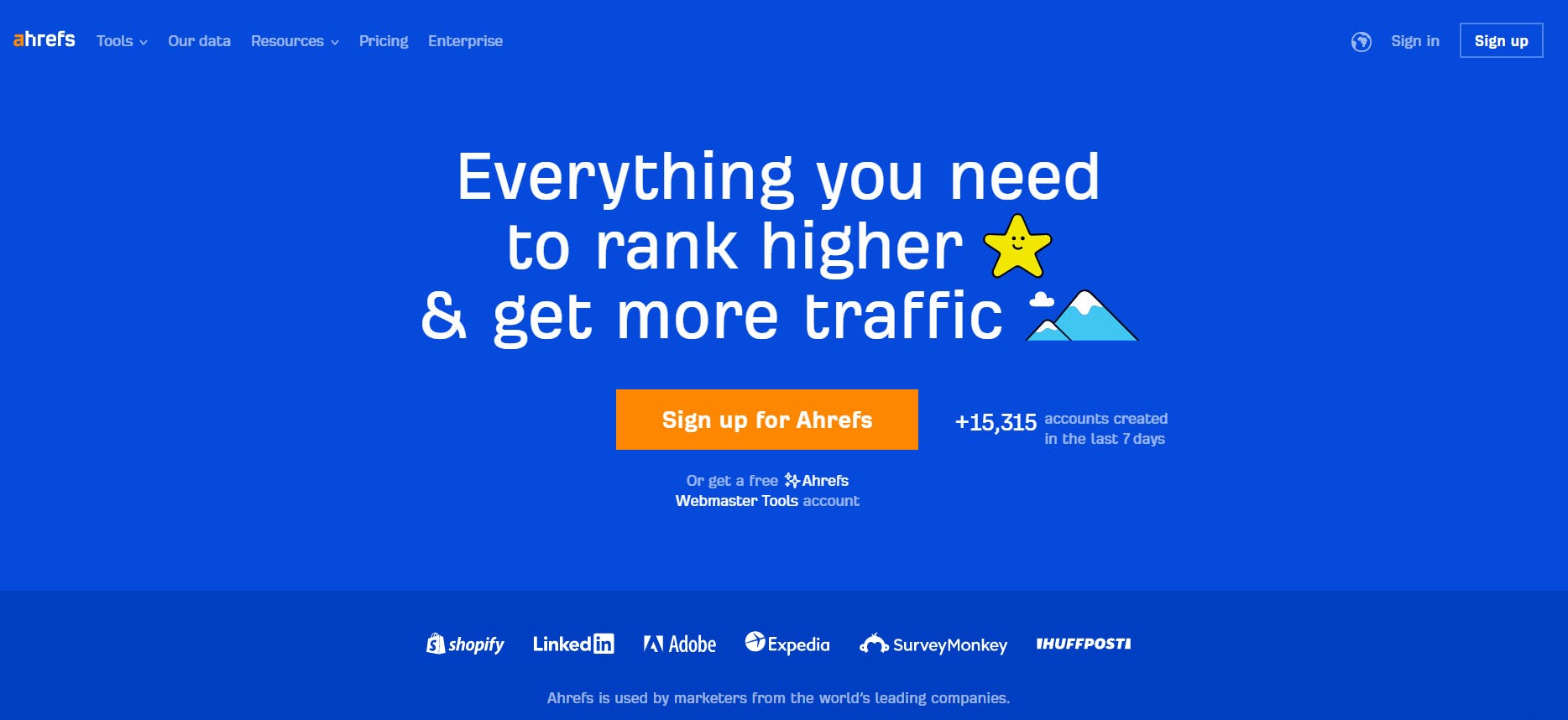 Ahrefs is an incredibly powerful Search Engine Optimization (SEO) tool many ecommerce business owners use. This tool allows them to conduct keyword research, competitor analysis, monitor your website's health, backlink analysis, and track keywords on SERP. To power all this, they use "AhrefsBot," a Web Crawler that visits over 6 billion web pages every 24 hours and updates Ahrefs' index every 15-30 minutes.
A study conducted by a third party concluded that AhrefsBot is the second most active crawler after Googlebot.
This provides a lot of value for ecommerce businesses because it helps them improve their SEO performance and analyze their competitors in the market. For example, if there is a competitor that is performing well and bringing in a lot of organic traffic, you can use Ahrefs to reverse engineer their SEO strategy and apply it to your online business. We recommend this keyword research guide to help with this, or you can watch this video.
Lite - $99/mo - Good for small businesses and hobby projects.
Standard - $199/mo - Ideal for freelance SEOs and marketing consultants. This is the ideal package for most ecommerce businesses.
Advanced - $399/mo - Perfect for in-house marketing teams and medium-sized businesses.
Enterprise - $999/mo - Ideal for agencies managing multiple clients and enterprises.
Reporting Tools
Analytics tools are software applications that help businesses track, analyze, and report on their operations, customers, and performance data. These tools can collect, process, and visualize data from various sources, such as websites, mobile apps, and marketing platforms.
Many analytics and reporting tools are available, each with features and capabilities to use data to tell a story and make improvements within the business through data-driven decisions.
Google Analytics is an essential tool for ecommerce businesses. It is so crucial that Google Analytics even has a section dedicated to ecommerce.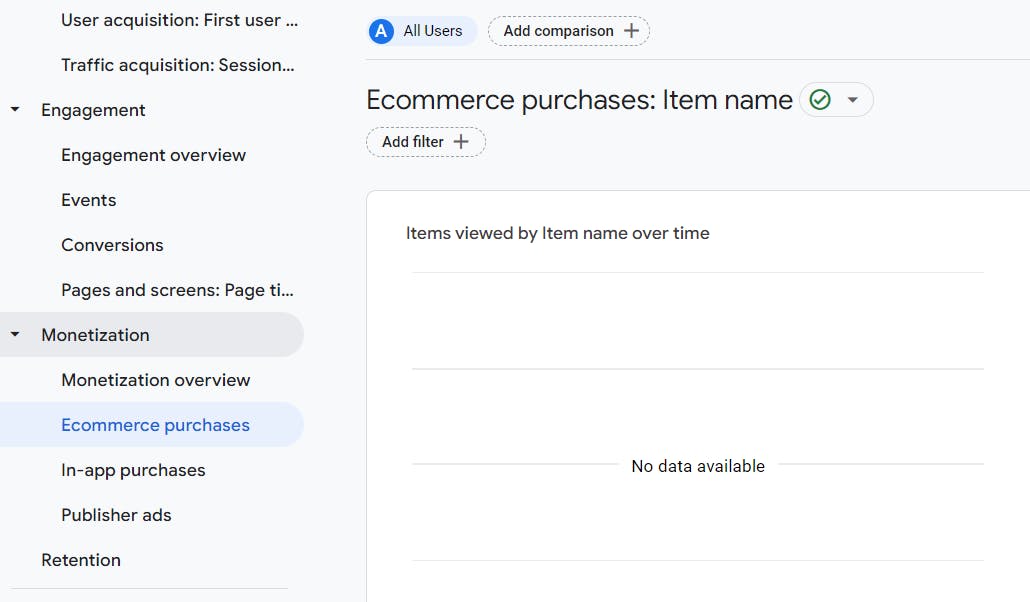 How it works is you have to create a Google Analytics account, create a JavaScript code, and then the code to each page on your website. This allows Google to track every user that visits a page on your website and collect pseudonymous information about that user's interaction on the page.
By integrating Google Analytics with your ecommerce website, you will gain specific insights into your performance, such as:
Bounce rates.
The number of sales.
Conversion rates.
How many pages did users visit before conversion?
First landing page.
Buying trends and behavior
Website Visitor demographics such as age, gender, location, etc.
Track visitors from multiple channels such as direct, organic, social media, paid, etc.
💡Tip: Setting up goals on Google Analytics to track essential KPIs will help you measure your data over time, which you can use to improve your marketing activities or identify which areas to improve.
Overall, Google Analytics is an essential tool that all ecommerce websites cannot afford to ignore. Google Analytics 360 (GA360) is also available, but the free version for 99% of ecommerce businesses should be enough.
Hotjar is a product experience insights tool that allows websites to gather and analyze user behaviors. It is a tool that complements other analytics tools, such as Google Analytics, because it gives a deeper insight into how individual users interact with your website. For example, it gives you an at-a-glance overview of how your customers interact with your page, such as how far they scroll and what they click, so you can see which call-to-actions are generating the most click-throughs.
This is useful when optimizing your customer journey to increase the conversion rate as much as possible.
Basic - $0 - 35 daily sessions.
Plus - $32/mo - 100 daily sessions. This is the ideal package for most new ecommerce businesses.
Business - $80/mo - 500 daily sessions. This is ideal for medium-sized ecommerce businesses.
Scale - Custom Pricing /mo -1,500+ daily sessions. This is ideal for agencies and sizeable established ecommerce stores.
We recommend visiting their pricing page to learn more about Hotjar's pricing details.
Payment gateways are an online payment solution that provides secure and convenient online payments between consumers and ecommerce businesses. As an ecommerce business, choosing the right payment gateway for your customer is almost as important as choosing the right product to sell. This is because not all payment gateways accept all types of cards or offer payment options for international shoppers.
Imagine that you are on an ecommerce website, found what you wanted, and you're ready to buy; then you get to the payment page and don't see a payment gateway you are familiar with.
You will leave the website since you don't trust the payment gateway and will look for another competitor with what you need.
Therefore, choosing the right payment gateway to work with is very important in gaining user trust and getting them to transfer their funds. Considering all this, we will share two payment gateways from which most ecommerce businesses can benefit.
Stripe is a payment infrastructure for businesses of all sizes. Many ecommerce websites today use Stripe's software to accept and send payments online. They have 47+ countries with local acquiring and 135+ currencies and payment methods supported.
They also provide an optimized checkout experience for customers by supporting global payment methods that adapt to a customer's language and device. In doing so, ecommerce businesses can increase their conversion rates and revenues.
They are also partnered with popular ecommerce platforms, and most offer plug-ins that you can integrate with today.
Stripe's pricing details in the US:
Integrated - 2.9% + 30 cents per successful card charge - This includes everything you need to manage payments, and it is suitable for most ecommerce businesses.
Customized - Their customized package suits ecommerce businesses with large payments volume, high-value transactions, or unique business models.
While their prices can be considered high compared to traditional payment solutions, how much impact a familiar payment gateway has on consumer behavior is undeniable. If you are a new ecommerce business entering the market, we recommend you tailor your payment gateways toward your local market.
Paypal is a payment platform that was originally well-known for sending and receiving money from family and friends. Its exponential growth was largely due to eBay's acquisition in 2002, and as of March 2022, PayPal has 429 million active accounts.
With this in mind, we now know that almost half a billion people are using PayPal and are familiar with its platform. To put this in perspective, Stripe is second only to PayPal, and they have less than half of PayPal's market share as well. Most of your customers will likely know about or have used PayPal before. This gives customers the trust and confidence they need to buy from your store.
PayPal's fee structure is a little more complicated than Stripe, with many different fees for different currencies, so we recommend you view the full breakdown on their pricing page.
💡Tip: Learn how to accept payments via Paypal on your website.
Final Note
With proper implementation and dedication, ecommerce tools can help you take your ecommerce business to the next level. The tools are only as good as their wielder, so we recommend you spend some time learning how to use the tools properly in order to use their full capabilities.
The tools that we have recommended are from our personal experience and we are not affiliated with any of these tools.
FAQs
What is an ecommerce tool?
Ecommerce software are tools and platform that help businesses build and manage their online stores. This includes different types of software ranging from accounting, marketing, AI tools, and payment gateways.
What is the best ecommerce tool?
How to start using an ecommerce tool?