What's new?
As long as the BOJ stays firm on its commitment to cap the 10y yield to 0.25% there is no reason to observe a strengthening Yen. Then Hedge funds have been shorting the yen since last March, but at similar levels observed in the last ten years, according to non-commercial position data from the Commodity Futures Trading Commission. Bearish bets would have to double to match the record net short position observed in 2007, the data show. Finally, the one-month risk reversals on USD/JPY, a gauge of expected direction over one month from the options traders, show they were expecting bigger yen losses in March and May, according to data compiled by Bloomberg.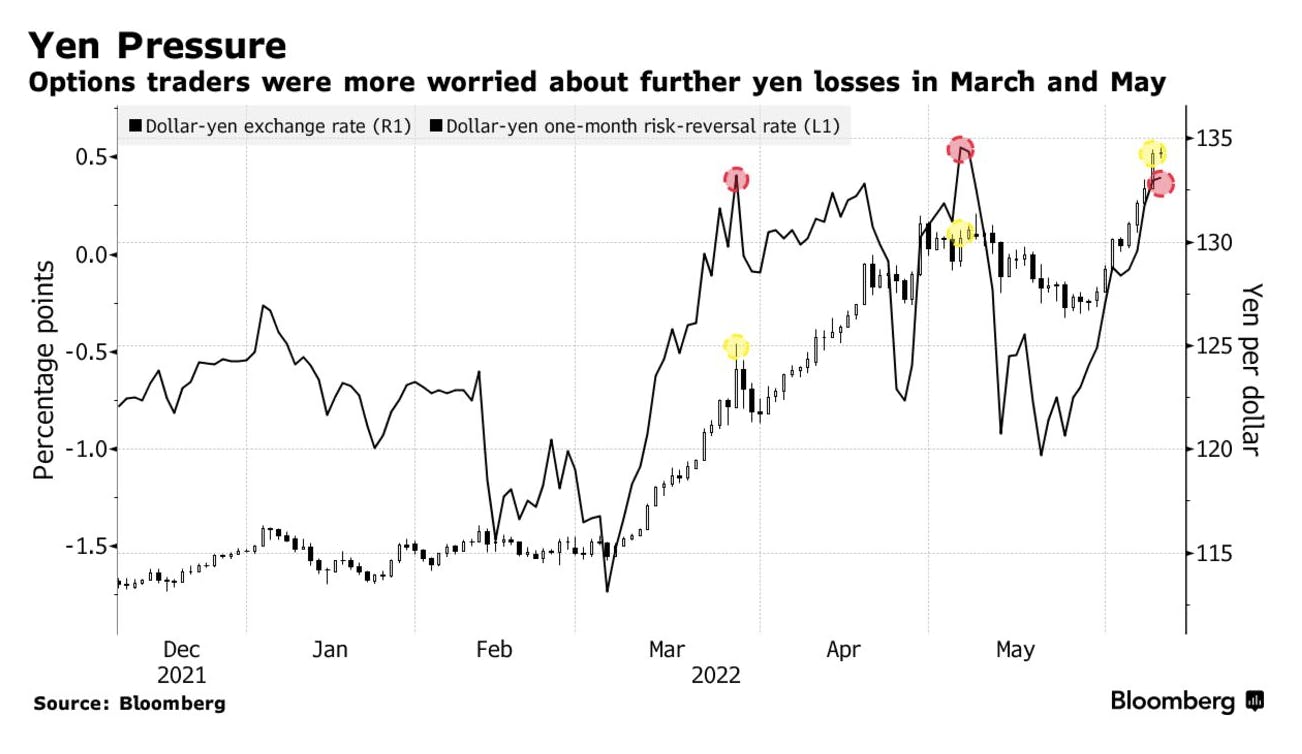 The ECB is getting ready
The ECB is ready to announce the end of asset purchases when it meets on Thursday, paving the way for the first increase in interest rates in more than a decade next month.
The plan would match a timetable unveiled by President Christine Lagarde, who wants to bring the curtain down on subzero borrowing costs in the third quarter. Officials are striving to tame record inflation while averting further damage to an economy bruised by the war in Ukraine.
Despite hawkish policymakers urging an initial half-point hike, economists see moves of half that size in July and September, lifting the deposit rate from -0.5% to 0%.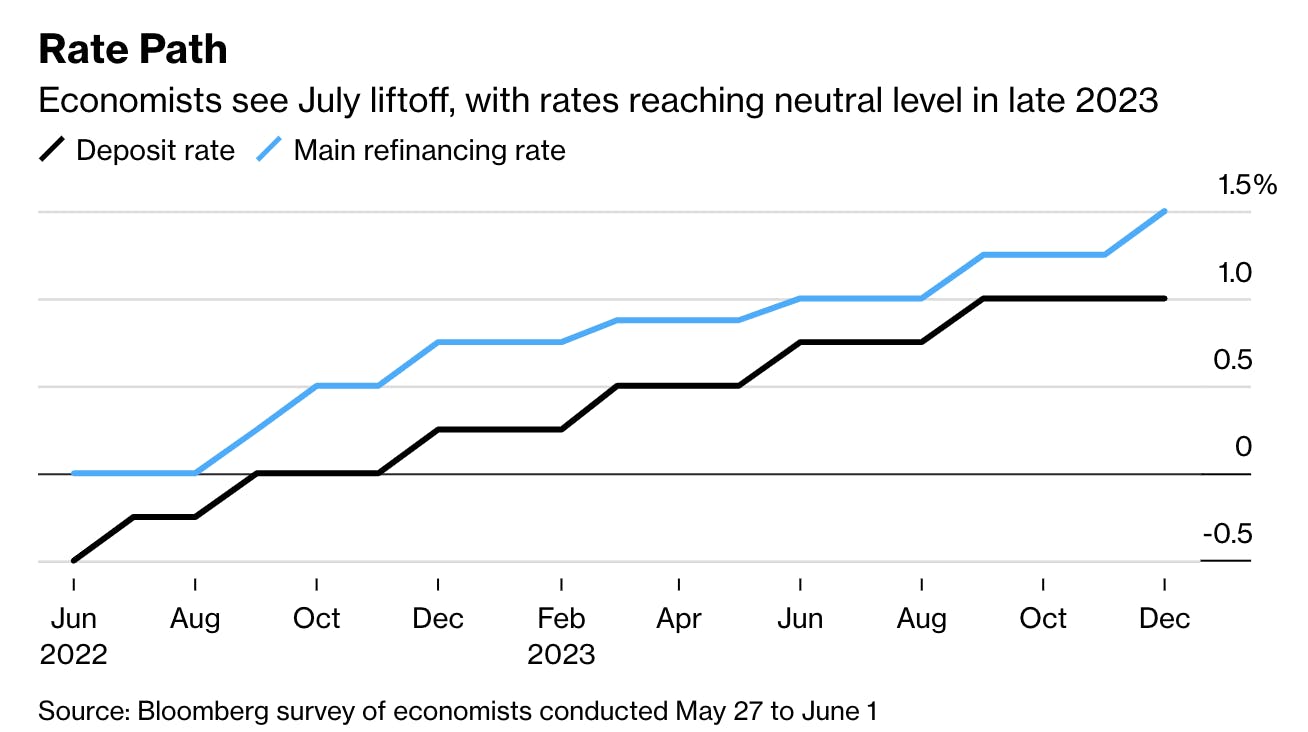 What's in the pipe?
European Central Bank rate decision, Christine Lagarde briefing, Thursday
China trade, new yuan loans, money supply, aggregate financing. Thursday
US CPI, University of Michigan consumer sentiment Friday
China CPI, PPI Friday
FX rates
USD/JPY @ 133.48 - Bullish trend
EUR/USD @ 1.0702 - Bearish trend
GBP/USD @ 1.2495 - Bearish trend
AUD/USD @ 0.7167 - Bearish trend
USD/CNH @ 6.6930 - Bullish trend