How can I download my monthly statements?
Monthly Account Statements can be downloaded on our platform on the 3rd of every following month. You can download them directly from our platform in PDF or CSV format.
If you need a CSV format, please note that you can download a maximum of 90 days per file.
If you require an early Monthly Statement, you can contact STATRYS Customer Support to manually generate it for you. Please note that the statement date will be the requested date (not the month-end date) and there's a fee of HKD 250.
To download Statrys E-Statements:
Step 1: Click 'E-Statement' on our platform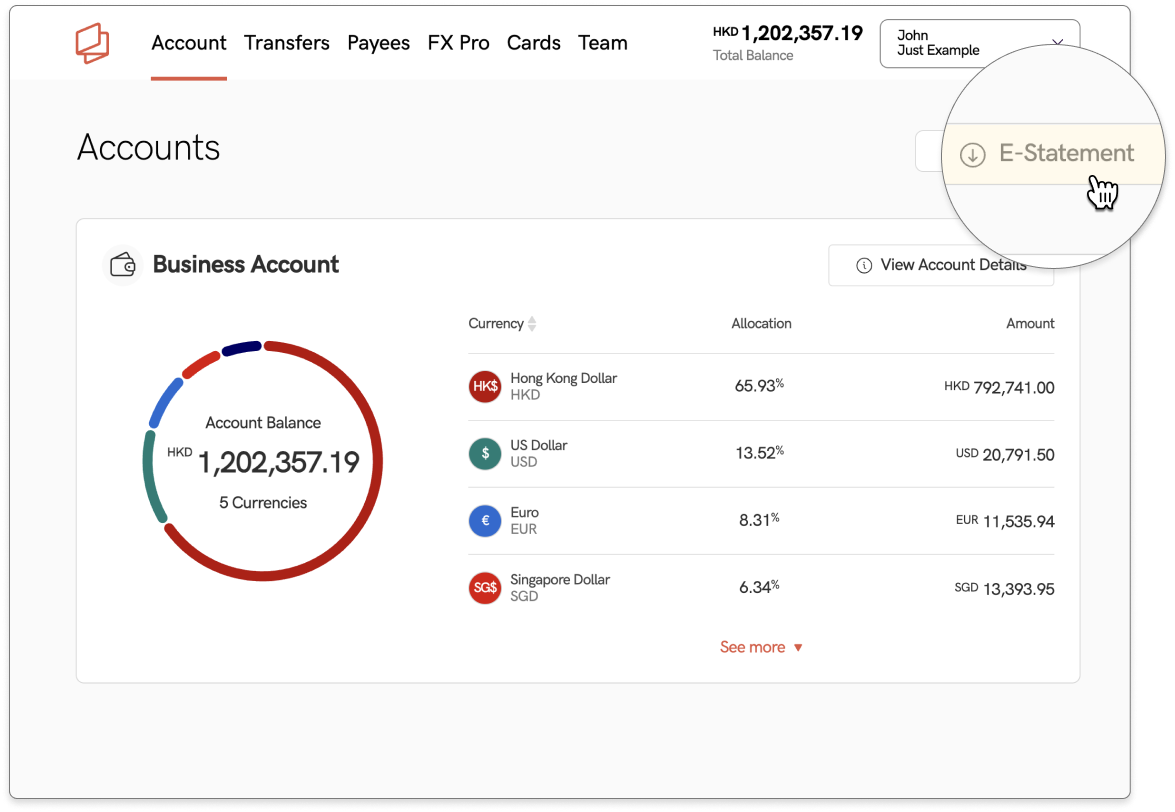 Step 2: Choose the month that you'd like to download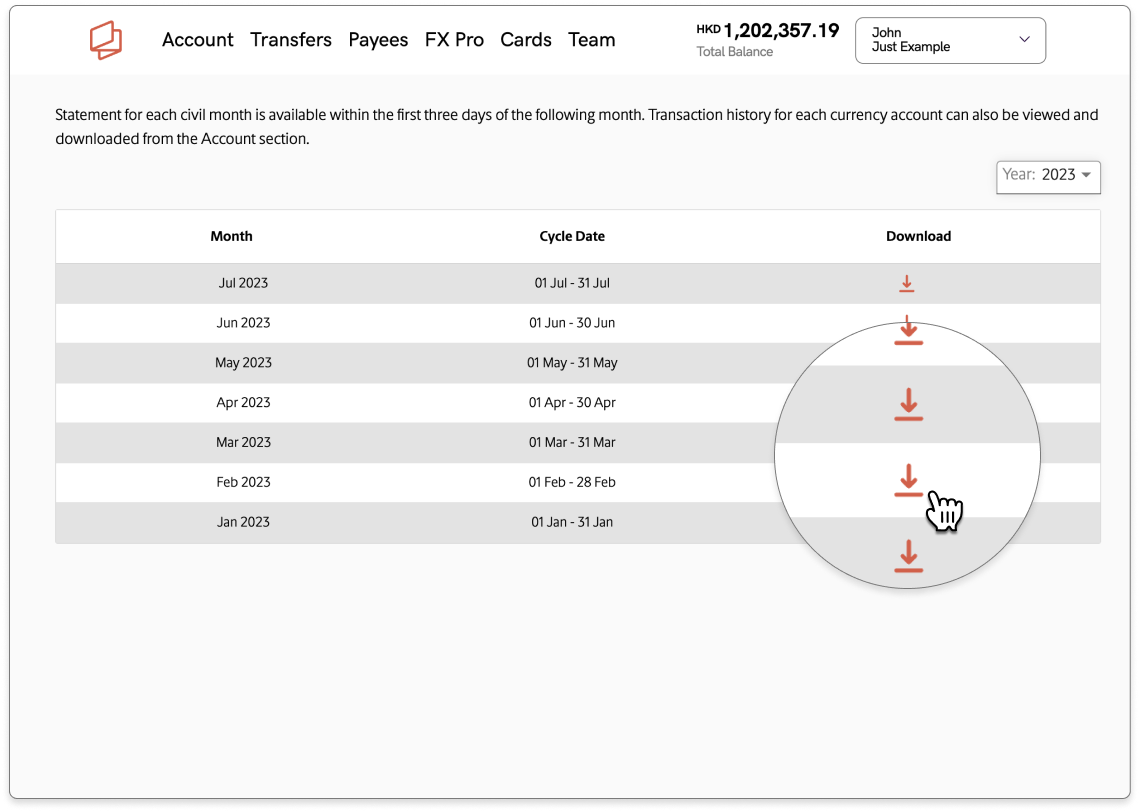 Step 3: The system will momentarily generate a PDF file for you to save/download
To download in CSV formats:
Step 1: Click '(↓) CSV' next to Transaction History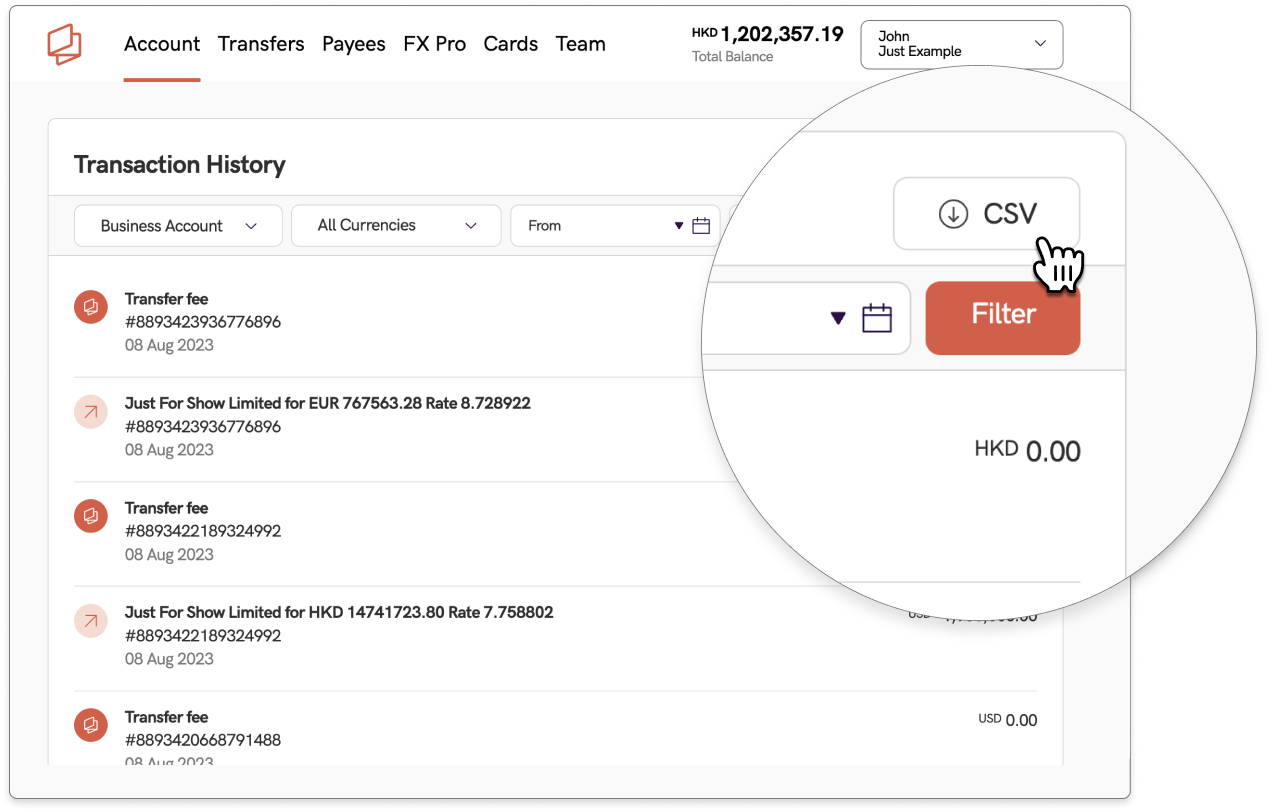 Step 2: Choose the currencies and the date ranges and click 'Download CSV File'.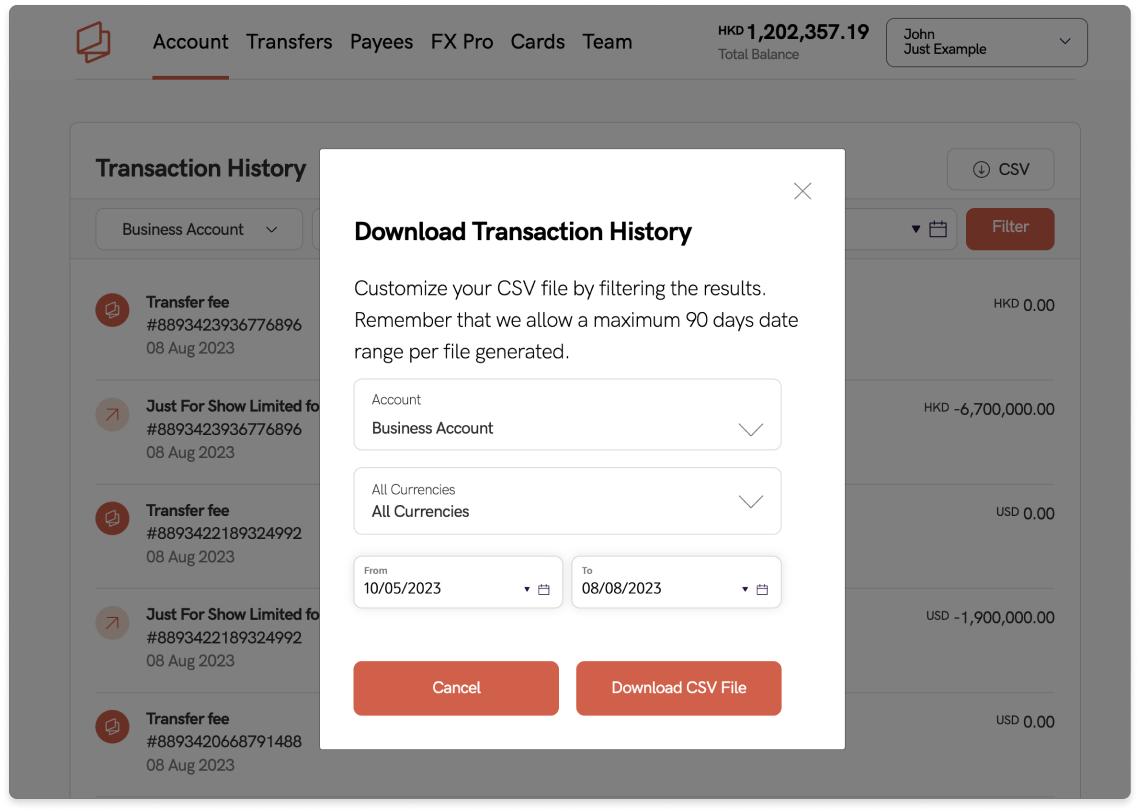 Step 3: A CSV file will be downloaded/saved to your device