Comparisons
Everything you need, nothing you don't
Discover how we stand out to other business accounts in Hong Kong and why we're the perfect fit for your financial needs.
See how we compare with other options in Hong Kong
The Statrys Formula
Pay and get paid
with your Statrys business account. As simple as it should be!
Connect with us in any way you want. Business is about people!
Delivering solutions, not fluff
Our platform saves you time and money. No gadgets. No buzzwords.
I'm impressed with the quality of their services!
We opened some accounts with the most famous Fintechs available in HK without really being satisfied. Then decided to give a try to Statrys and we don't regret it!
Rated Excellent
Best Payments and Collections Solution Hong Kong 2022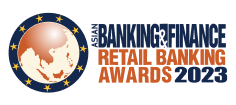 SME Payment Solutions of the Year - Hong Kong
85% of our customers open their account in less than 3 days