About Statrys
Everything you need, nothing you don't
Payments are the blood of every business. They must flow smoothly to keep the operations alive.
We aim at being your
partner
of choice for this critical part of your business. Our technology offers
efficient,
easy to use payment solutions to serve your business. Our team offers
personal,
professional
support,
to serve you.
Rated Excellent
Our story
With over two decades of experience in Asia, holding roles as a lawyer, investor, and business owner, I have acquired
firsthand knowledge
regarding the obstacles that entrepreneurs and small companies encounter in this region while trying to open and maintain a
business account
with a bank.
By experience, I know that this process can be highly frustrating. In the worst-case scenario, it can pose
significant challenges
to the existence of a business by hindering access to a business account.
When first confronted to this situation, my reaction was simply to blame the banks! But then, I discussed with bankers, and I realized that the banks have valid reasons for their actions, as they are
accountable
to fight against all sorts of financial crimes.
Put simply, banks have to
trust you
and your business to start and maintain a relationship. However, the reality is that banks have limited incentives to invest the time and resources necessary to
build this trust.
Let's face it, your business, and thousands of businesses like yours, are very unlikely to generate high profit for the banks.
I founded Statrys with the objective to
solve the problem
with a new perspective.
Our approach consists in saving costs and resources when dealing with payment operations, so we can invest our efforts in discussing with clients and understanding their business.
In essence, we create a
virtuous circle
where we can trust our clients, because we know them, but our clients can also trust us, because our technology provides a secure, user-friendly, and highly efficient payment platform. This mutual trust is a promise made and kept every day between us and our clients.
Today, Statrys takes pride in serving over 3,500 companies, with owners spanning across 70+ countries.
Our mission
We believe that providing exceptional financial services is about
more than just technology.
Our mission is to bridge the gap between technology and people by developing the most functional payment services on the market while providing personalised support that caters to the unique needs of our clients.
Our approach is centred around putting
people first
by making it easy for clients to connect with us on their preferred channels, such as WhatsApp, WeChat, email, or phone, and our team speaks a range of languages, such as English, Cantonese, Mandarin, French, Spanish, Hindi, and Thai, to ensure clear communication.
We are committed to providing every client with the highest level of support and service, and we are proud to be
transforming the financial services industry
one client at a time.
Our history
We launched a local payments solution that allows our customers to pay locally in AUD, USD, THB, VND, and INR.
We hit $2 Billion USD in Transaction Volume.
Officially launched our Mobile Application to manage your account on the go.
Best Payments and Collections Solution Hong Kong 2022
We updated logo, designs, color schemes and illustrations to better reflect our mission and values.
Introduced our Mastercard virtual and physical cards.
Incubator Featured Startup Hong Kong 2021
We launched multi-currency business account in Hong Kong.
Raised US$5 Million in a closed-door funding round.
Statrys was founded in 2019 with the goal of creating better banking experience for SMEs and entrepreneurs in Asia.
What makes us different
Pay and get paid
with your Statrys business account. As simple as it should be!
Connect with us in any way you want. Business is about people!
Delivering solutions, not fluff
Our platform saves you time and money. No gadgets. No buzzwords.
I'm impressed with the quality of their services!
We opened some accounts with the most famous Fintechs available in HK without really being satisfied. Then decided to give a try to Statrys and we don't regret it!
Rated Excellent
Best Payments and Collections Solution Hong Kong 2022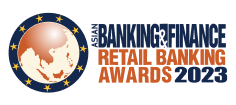 SME Payment Solutions of the Year - Hong Kong
Our offices
17/F, 23 Thomson Road, Wan Chai, Hong Kong, Hong Kong SAR
7/F Peterson Building 712/1 Sukhumvit road, Klongton, Klongtoey, Bangkok 10110 Thailand
Centurion House, London Road, Staines TW18 4AX UK
85% of our customers open their account in less than 3 days