Does interest rate risk have the same weight as FX risk? Interest rates are usually far less volatile than FX rates, therefore a company's FX exposure is usually greater than its interest rate exposure. However, the latter must not be ignored, as interest rate fluctuations can be as unpredictable as FX rate changes.
What is the impact of interest rate volatility on a company? 
The infographic below summarizes the interest rate risk in six scenarios: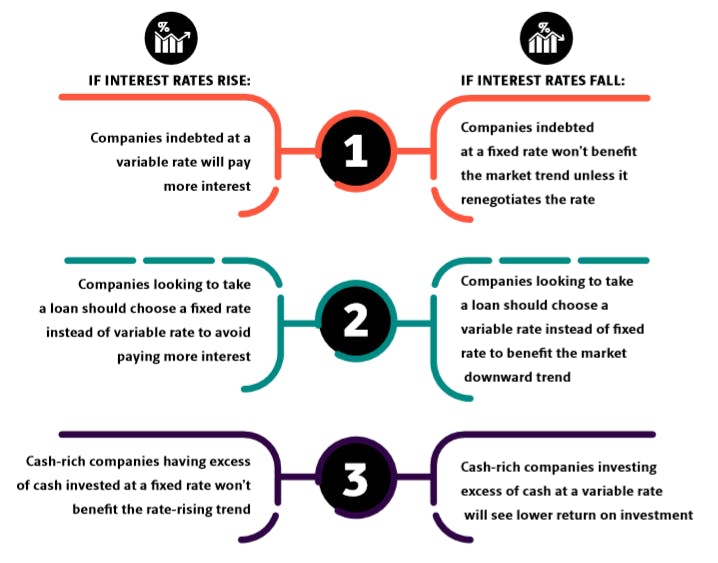 Click here if you want to read more about managing interest rate risk.