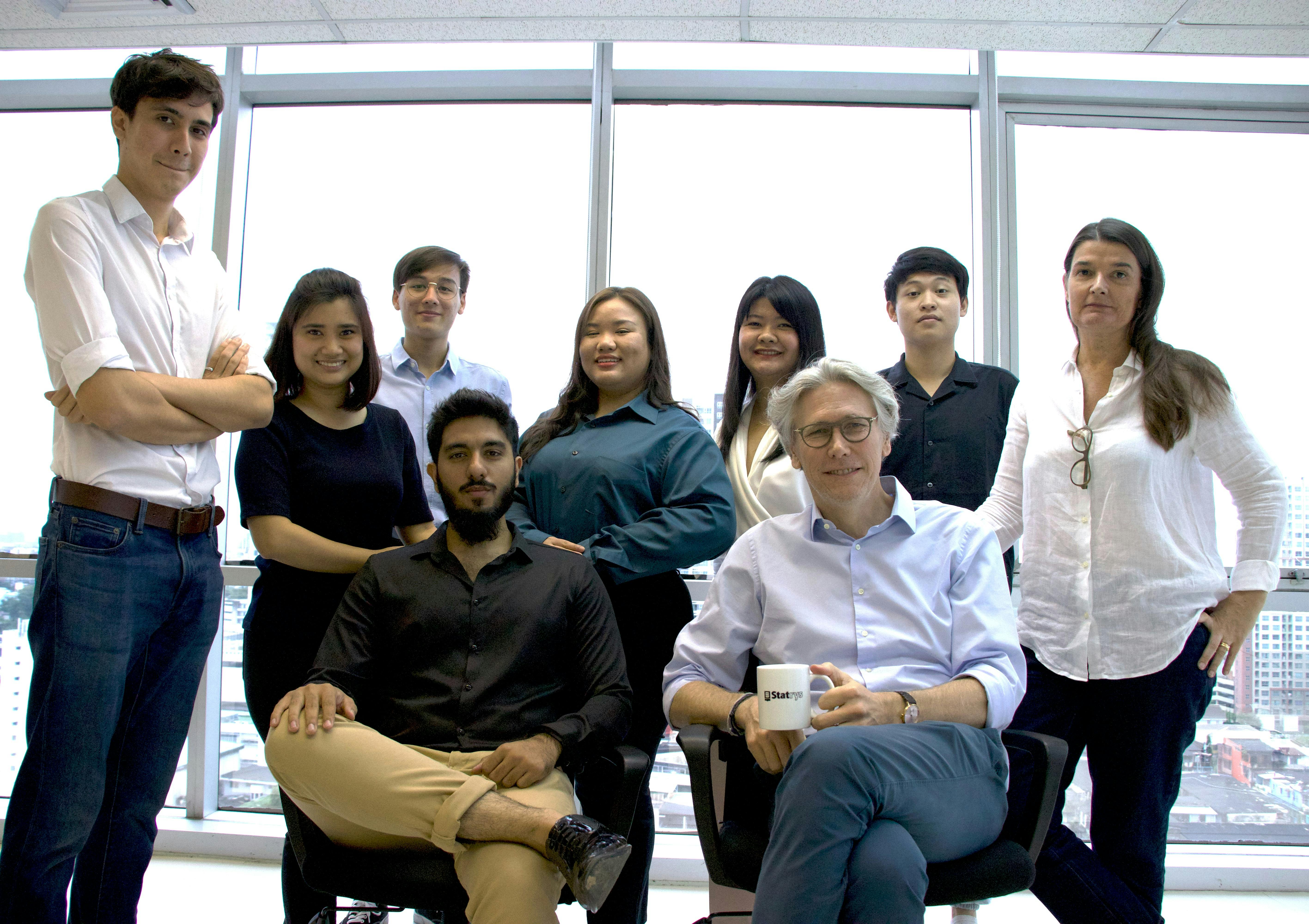 HONG KONG – October 30, 2020 –Statrys, a Hong Kong-based digital payment services platform, has recently accepted a USD $5M funding round to help kick off its newest products to a rapidly growing market. This round was led via a closed-door funding arrangement with an angel investor in the region with the expectation for Statrys to carve out market share in the growing digital payment and remittance space.  
The global digital payment and remittance market was valued at USD $2.99 billion in 2019 and is expected to continue growing at a CAGR of 27.6%. According to a recent report by MarketWatch, the global digital payments and remittance market is expected to reach USD $16.79 billion by 2025.
Statrys is an innovative payments solution alternative geared towards SMEs, startups, and entrepreneurs who require flexible banking and advanced Forex solutions that can enable them to grow globally. The new funding round is a part of Statry's global growth strategy, starting with a big push into Asia to help support SMEs and entrepreneurs with business accounts, Forex needs, and other payments solutions that larger payment processors charge higher fees for, or banks simply won't provide.
"After a few months of operations, our business has already reached upwards of HKD500mil remittance and HKD200mil FX dealings. This clearly validates our original assumption that there is a big demand for the services we provide at STATRYS. This new financing will help us to accelerate the development of the company both in terms of products, with the addition of local currency accounts, payment card, integration with accounting software, and geographically, as we will target new markets in South-East Asia" said Bertrand Theaud, Founder & CEO of Statrys.
The first project the new funding has been used for was the recent September website overhaul that moved to reinforce Statrys's branding and deliver a better user experience when it comes to site navigation and usability.
The main value that Statrys will bring to SMEs specifically in Asia is the ease of setting up a business account in the face of traditional Asia-based banks where creating business accounts with bootstrapped funding or light runway can oftentimes end in failure. By offering a payment platform that can operate with the same functions of a traditional bank while not actually being a bank, Statrys can fill gaps for SMEs and startups that otherwise couldn't find themselves with a bank or with a bank that restricts smaller businesses in overall services offered.
Among other platform features, integrations are the next big goal post for Statrys to cross for clients with other tools at the heart of their operations. The Statrys-Xero integration which is currently in development, is one of many other integrations planned for Statrys, that will help synchronize payments to their Xero account, bridging a gap between payments and accounting software that never existed before with traditional banks.
Statrys's Forex trading features offer payments and trades in 11 different currencies with plans for more to come in the future. The new funding round is intended to also expand the company's presence, or ability to serve clients, in other ASEAN countries like Singapore, Thailand and Indonesia where competitors have less focus on solutions for SME customers, startups and entrepreneurs.
"Flow of business, and therefore flow of payments, between China, Hong Kong and South-East Asia is rapidly growing. We anticipate that this trend will accelerate with the combined effect of the China-US trade war and the changes in global supply chain that will result from the Covid-19 pandemic. We want to position STATRYS to answer the needs of companies present in these regions as they are looking for better solutions to deal with payments and FX. " says Bertrand
Statrys will also be launching its own Statrys Debit Payment MasterCard for Hong Kong so local Hong Kong entrepreneurs can make payments from their Statrys business accounts at all MasterCard participating retailers and vendors, currently in HKD only.
Already quickly becoming an office-name in Hong Kong, Statrys aims to take digital payments and Forex to more SMEs globally with the same price-competitiveness. Compliance is at the heart of every transaction and trade on the Statrys platform, where SMEs can feel safe to make the payments they need around the globe in any currency Payments don't just happen in Asia, so it's likely that future funding rounds are around the corner with the expectation to take Statrys out of Asia and beyond.
To learn more about Statrys and its features, visit our website at www.statrys.com for more information.
About Statrys
Statrys is a modern and innovative payment platform designed to cater to SMEs and entrepreneurs seeking flexible payments and advanced Forex solutions that will enable them to grow their business internationally. With Statrys your business knows no limits. The platform is 100% online which means all services are available to you around the clock, no matter where you are in the world.
About the Founder
Bertrand Theaud | Founder & CEO
Bertrand started his professional life as a lawyer first in France, and then in China. After 10 years of practice, and being promoted to partner in a large international firm, he gradually moved to entrepreneurship where he began setting up businesses in the aviation and professional services industries. His entrepreneurial journey has inevitably exposed him to the difficulty in dealing with banks, especially in Hong Kong. Upon realizing the number of SMEs going through the same challenging experience as mine, he decided to start his most recent venture: Statrys, a digital alternative to traditional banks specifically designed to serve the needs of SMEs and start-ups.
Media Contact
Djon Ly | Digital Marketing Manager
djon.ly@statrys.com