ZA Bank is one of Hong Kong's virtual banks that offers personal and business accounts to over 300,000 customers and Hong Kong residents.
Digital banks are popular right now, but are they the right option for your business payment needs?
To help you answer that question, we take a closer look at ZA Bank's business account, payment cards, and other services. We also compare ZA Bank with Statrys' offering, to give you a fuller picture. 
What is ZA Bank?
ZA Bank Limited was founded in 2017 by the Chinese company ZhongAn Online P&C Insurance, a venture funded by Alibaba's Jack Ma, Tencent's Pony Ma, and Ping An Insurance's Mingzhe Ma. 
ZA Bank is headquartered in Hong Kong. Since 2019 it has been licensed by the Hong Kong Monetary Authority (HKMA). It is also a member of Hong Kong's Deposit Protection Scheme (DPS). The DPS protects deposits up to HKD500,000 per person in HKD, CNY, and other foreign currencies. Deposits with a maturity longer than five years are not protected.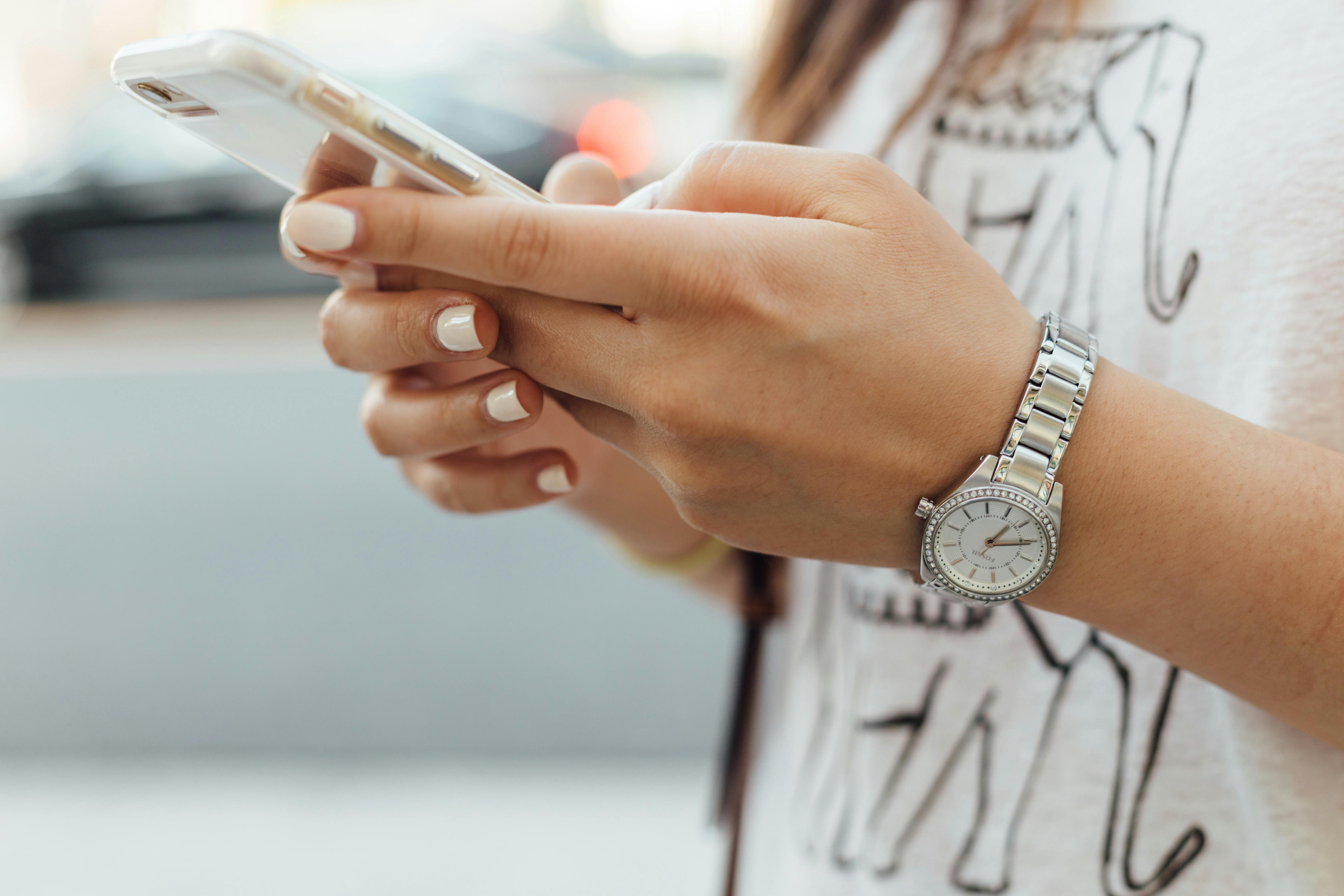 Requirements for opening an account with ZA Bank
Individuals and businesses can open an account with ZA Bank.
Individuals:
Be aged 18 or over
Hold a valid HKID card. Permanent, non-permanent residents and Smart HKID cards are accepted, however juvenile HKID cards and HKID cards issued overseas are not accepted
Provide a valid Hong Kong mobile phone number that will be used to verify identity
Have a valid residential address in Hong Kong
Businesses:
For businesses, the type of documents you will need for your application depends on the type of business you are operating. You will need at least the following:
Form for opening a business account
Copy of an individual's identity documents
Copy of residential address proof
Copy of a business registration certificate
Proof of business, such as a sales contract or invoice
Foreign Account Tax Compliance Act (FATCA) documents
Common Reporting Standard (CRS) documents
ZA Bank provides a detailed list of document requirements on its website. [*]
How to apply for a business account
The application process is entirely online. There is a catch, though. The director or person in charge of the company must be physically present in Hong Kong to have a face-to-face meeting with ZA Bank and sign the contract. This meeting cannot be held online.
Follow these steps to open a business account with ZA Bank.
Step 1
Go to the Business Banking Form Download Centre on the website, fill in the Business Account Opening Form, and prepare the required documents according to the document checklist. [*]
Step 2
Click 'Apply Now' and upload the completed form and relevant documents.
Step 3
A ZA Bank relationship manager will be in touch to arrange a meeting with you, during which they will collect the required documents.
Step 4
Around one week after the meeting, your account will be up and running and ready to use.
So it may take a few weeks to get your account open and functioning. Personal accounts can be up and running in as little as five minutes as less due diligence is required.
ZA Products
Now we take a look at ZA Bank's product offering for businesses as advertised on their website at the time of this review. Be sure to check their website for the latest information. 
Business account
ZA Bank offers Hong Kong's businesses a savings account in HKD, CNY, and USD. You can earn interest on each currency. The interest rates can be found on the business page under the heading '24/7 Time Deposit'. [*]
Receiving payments
With a ZA Bank savings account, you can receive or make deposits in HKD, USD, and CNY with the Clearing House Automated Transfer System (CHATS), Faster Payment System (FPS), or via SWIFT. FPS is generally the cheapest of the platforms and SWIFT the most expensive.
Sending payments
You can use CHATS or FPS to make local transfers in HKD, CNY, and USD. International transfers can be made with SWIFT but tend to cost more.
Transfer limits
Transfers to third-party accounts, locally or overseas, have a daily limit of HKD10 million. Payroll daily limits are HKD50 million. There is no daily limit for transfers to an account with the same name, however. [*]
Cards
ZA Bank offers a visa debit card to personal account holders. We assume the same offer is provided to business account holders, but best to check this with ZA Bank before you sign the dotted line.
You can choose the last 6 digits of your ZA card and can expect to receive a physical card within 10 business days via Hong Kong mail or 1 month via international mail.
You can use the ZA card to make payments from your savings account, and it is supported by Apple Pay and Google Pay. You can also withdraw cash at 3,000 local bank ATMs in Hong Kong and over 2.7 million ATMs worldwide.
The ZA app enables you to lock or unlock your card, receive instant notifications for each transaction, and set limits. These features are consistent with today's generation of payment cards. 
The best thing about a ZA card is that there are no annual fees. Be mindful that there are other potential fees, and there could be spending and withdrawal limits. Chat with ZA Bank to confirm if limits will apply.
FX services
ZA Bank does not offer foreign currency exchange services. 
Other services
As a bank, ZA Bank offers deposit and loan services to customers with an open account.
Time deposits
You can lock savings away in time deposits in HKD, CNY and USD. The periods range from 7 days to 24 months, with interest rates ranging from 0.2% to 0.65%. The minimum deposit amount is HKD1, CNY1 or USD1. As is the case with most time deposits, an early withdrawal fee is chargeable should you transfer money out before the time deposit's maturity. [*]
Business loans
Your business can access two different types of business loans from ZA Bank up to a value of HKD18 million:
80% guarantee revolving loan: offered under the SME Financing Guarantee Scheme with a repayment period of up to 7 years
Unsecured revolving loan: with a flexible drawdown date and repayment terms.
ZA Bank does not charge an arrangement fee for either loan.
Payroll
They also offer a batch payment and payroll service that has a daily limit of HKD50 million.
Fees charged by ZA Bank
| | |
| --- | --- |
| Account Opening Fee | HKD1,000 |
| Dormant Account Charge | HKD200 |
| Monthly Fee for Business Account | HKD100 |
Receiving Funds
Amount
HKD/CNY via FPS (non-merchant payments)
Free
HKD/CNY via FPS (merchant payments)
0.6% of the amount
CHATS
HKD15
SWIFT
HKD50
Sending Funds
HKD via FPS (below HKD1 million)
HKD3
HKD via FPS (HKD1 million or above)
HKD15
CNY via FPS (below CNY1 million)
CNY3
CNY via FPS (CNY1 million or above)
CNY15
CHATS
HKD50
SWIFT
HKD100
Cross-border transactions
1.95%
ATM Withdrawal Fees
Local HKD
Free
Overseas HKD
HKD20
Overseas foreign currency
HKD20 + 1.95%
1.95% charge breakdown: 1% charged by VISA + 0.95% charged by ZA Bank
ZA Bank vs Statrys
Choosing a business account is an important and difficult decision. The small details matter. To give you a broader idea of what's out there in the Hong Kong business account market, we have compared ZA Bank with Statrys, which is also headquartered in Hong Kong, on products, pricing, and customer support.
Products
If you're running an international business, a business account supporting multiple currencies will be very beneficial. With ZA Bank, your account supports 3 major currencies: HKD, USD, and CNY.
Whereas if you go with Statrys, you will have access to 11 supported currencies including AUD, EUR, GBP, SGF, JPY, CHF, NZD, CAD, and the three also provided by ZA Bank.
Together with that, Statrys also offers a EUR IBAN account to make free SEPA payments if you're based in Europe.
If you mainly deal in Hong Kong and run local operations, ZA Bank can satisfy your essential business banking needs. But if your business has operations in multiple countries and need access to many currencies, then Statrys may be the better pick for you.
Pricing
As mentioned in the Fees charged above, you may be able to cut some costs on using ZA Bank for local transfers as they go for HKD3/CNY3 for sending funds locally.
But if your business makes a number of cross-border payments regularly, that's where fees can start to add up. Receiving and sending international payments cost you HKD50 and HKD100 respectively.
Alternatively, Statrys charges HKD55 and HKD75 respectively for the same services. Statrys bases its currency conversion on the mid-market rate. You could cut on costs by making international payments with Statrys.
Customer support
Running an international business can be complex when it comes to payments. It's important to have your bank or fintech in your corner when you need them.
With ZA Bank, you can get help by calling (+852 3665 3665), using their live chat, or by emailing (bank.opinion@za.group). Calling and the live chat feature should provide the fastest response times. ZA Bank makes no mention of a dedicated account manager on their website.
With Statrys, every account holder gets a dedicated account manager who can be reached by phone, email, live chat, WhatsApp, and WeChat. We will respond to your inquiry within 15 minutes during business hours (depending on the time zone you are in), not hours or days.
Final note
We do our best to provide all of the information we can find and present it succinctly in our reviews, to save you the leg work. If we missed anything about ZA Bank, please send us a message and we will endeavor to make this review even more comprehensive.
This review is based on information available on the ZA Bank website as of January 2023.
FAQs
ZA Bank is a Hong Kong-based virtual bank providing personal and business accounts since 2019, licensed by the Hong Kong Monetary Authority.
How do I withdraw from ZA Bank?
Does ZA Bank offer both personal and business accounts?
Sources
Disclaimer
This publication is provided for general information purposes only and is not intended to cover every aspect of the topics with which it deals. It is not intended to amount to advice on which you should rely. You must obtain professional or specialist advice before taking, or refraining from, any action on the basis of the content in this publication. The information in this publication does not constitute legal, tax, or other professional advice from Statrys Limited or its affiliates. Prior results do not guarantee a similar outcome. We make no representations, warranties, or guarantees, whether express or implied, that the content in the publication is accurate, complete, or up to date.