Payoneer is a global payments company serving individuals and businesses. If you are based in Hong Kong, should you turn to Payoneer for business banking?
Before you spend hours going through the Payoneer website, to make life easier, we collected the key information for you in this review.
We will share everything you need to know about Payoneer, including its account eligibility criteria, requirements to open an account, products offered, fees involved, and customer support information.
We also compare the Payoneer account on offer to Statrys' offering, to help you decide which payment provider could be the right fit for your business.
What is Payoneer?
Payoneer is an innovative cross-border payments platform that enables businesses, online sellers, and freelancers to receive their international earnings as easily as they would do locally.
The fintech was founded in 2005 and is headquartered in New York, USA, and is present in the Hong Kong market. It is a global business, supporting payments around the world to over 200 countries in 150 currencies. [*]
Now for the regulatory part. Payoneer is not actually a bank. It is a payment service provider. Like a bank, the company provides money transfer services across international borders. But unlike a bank, Payoneer is not licensed to accept deposits or make loans. [*]
But as a regulated financial institution, customer funds that are managed by Payoneer are kept in segregated, safeguarded accounts by legal requirement. They are always liquid, held at low-risk financial institutions, and are never loaned out. [*]
To ensure it complies with the regulatory authorities, Payoneer holds registrations, licenses, and authorizations in the USA, Europe, Hong Kong, Japan, Australia, and India. These regulations help ensure that fintech like Payoneer follows standards that ensure the safety and security of your money. [*]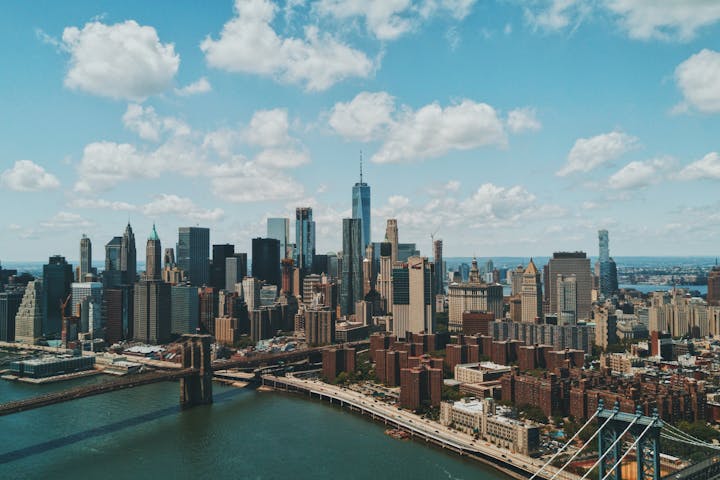 Requirements for opening a business account in Hong Kong
If you are an individual or business based in Hong Kong, you can sign up for a Payoneer account. 
Whether there are any specific requirements businesses need to take into account is not fully clear, so be sure to confirm the list of requirements with Payoneer before registering for an account.
How to apply for a business account
The application to Payoneer is fully online. You can start by filling out the sign-up questionnaire available both to individuals and business users. Sole proprietors and company owners are required to sign up as a company. 
Step 1
As part of the sign-up procedure, you will be required to provide your company name, type of business legal entity (all legal forms are available in the drop-down menu), company website, the full name of the authorized representative opening the account on behalf of the company, his/her email address, date of birth, the business's country and address, address of company incorporation, and phone number.
Step 2
As a next step, you need to create a password and add security questions. At this point, as the representative of the company, you're also required to enter your ID information.
Step 3
Submit your bank details. It must be an actual bank account number and not an e-wallet.
Step 4
After completing the initial sign-up process, it takes about 3 business days to open the account. After you have your account, you need to sign in to the platform and see what documentation is missing. You may need to provide a government-issued ID, proof of residence, or shipping address, and verify your bank account. [*]
Documents that are accepted for example include a government-issued ID with an address, a driver's license with an address, a recent utility bill, and a recent bank account statement.
Account activation
After you have your account, you may want to create a Business Profile to be able to start requesting payments from other businesses. If your business falls into one of the following supported business categories, you can use the request a payment functionality to get paid by other businesses:
Consulting & management
Content & translation
Design & multimedia
Marketing performance
Products - supply & logistics
Programming & tech support
If your business is not among the supported categories, and you want to access this feature, you need to complete another questionnaire. This questionnaire is required to verify your line of business and understand your business needs. 
You will be asked to provide the following information:
What do you mainly use your Payoneer account for? 
Select the category that best describes your line of business: (choose from the dropdown menu).
Enter your business's website: This is required to understand how you advertise your products or services online and how your customers reach you. If you are selling in a marketplace, you need to provide your profile's URL.
You also need to explain what products or services you are providing and who your customers are.
Share in what region the majority of your business activity takes place.
What is your business's average total monthly volume of incoming and outgoing payments? 
On average, how many payments do you typically receive each month?
After filling out all the questions, submit the questionnaire, and you can start requesting payments. Please note that Payoneer may ask you to provide additional information via email once you actively start receiving payments. [*]
Payoneer products
Business account
Payoneer's product is mainly tailored around payment collections, with limited availability of outgoing payment services. It offers a series of so-called local collection accounts for the currencies USD, JPY, AUD, EUR, HKD, SGD, CAD, and GBP, each with local bank account details.
These accounts, however, have some limitations when making outgoing payments. Conversely, the funds can be withdrawn to a regular bank account (more on this later) or transferred to other Payoneer users.
Receiving funds
As mentioned above, the local receiving accounts support the following currencies USD, JPY, AUD, EUR, HKD, SGD, CAD, and GBP. Receiving accounts only enables you to receive incoming payments. [*]
Payoneer offers multiple ways to accept payments in these accounts: 
Method 1
You can send your clients payment requests through Payoneer. Payoneer sends them an email on your behalf with details of the payment and several safe and secure options to pay you online. It takes several days for the funds to land in your Payoneer account.
Method 2
You can receive payments via traditional bank transfer to your local collection accounts. Payoneer provides you with receiving accounts that allow you to receive local bank transfers in various local currencies (USD, EUR, GBT, CNY, JPY, AUD, CAD). Payments to your receiving accounts are routed directly to your Payoneer account. Companies in the following countries can pay you in local currency to your local receiving account:
United States (USD): payment method: ACH or SWIFT
European Union (EUR): payment method: SEPA        
United Kingdom (GBP): payment method: BACS or FPS        
Japan (JPY): payment method: Zengin        
Australia (AUD): payment method: BECS        
Canada (CAD): payment method: EFT        
Hong Kong (HKD): payment method: Autopay, RTGS/CHATS, or FPS        
Singapore (SGD): payment method: GIRO/ACH, FAST, or MEPS 
Method 3
You can receive funds from other Payoneer users, which is always free.
Method 4
Payoneer also integrates with leading marketplaces such as Fiverr, or Airbnb, which allow you to select Payoneer as your payment method. [*]
Sending funds 
When it comes to sending funds, you can either send funds from a Payoneer account to another Payoneer account without restrictions, and alternatively, you can add a partner bank, supplier, or contractor to your payee list and send payments from your Payoneer balance via bank transfer which has been an additional feature that was introduced. [1]
Withdrawing funds
Payoneer's withdrawing service enables account holders to withdraw funds in the currencies it supports with the local collection accounts and does not currently support additional international currencies. 
The funds in principle can be withdrawn to any bank, i.e. banks in Hong Kong, but also international bank accounts. Restrictions on this are not disclosed on the Payoneer website, so it is advised to check with the company before you sign up. 
You may withdraw in local currency from a Payoneer balance of a different currency. For example, use your USD balance to withdraw to a EUR bank account, when the bank is in the EU. 
You can also withdraw in local currency from a Payoneer balance of the same currency. For example, use your USD balance to withdraw to a USD bank account, when the bank is in the US.
It is also possible to make withdrawals in a non-local currency. For example use your USD balance to withdraw to a USD bank account, when the bank is in the EU, or use your EUR balance to withdraw to a USD bank account, when the bank is in Hong Kong.
The fees for withdrawal are going to vary based on whether there is an FX conversion involved, or not. [*]
Limits
There are some payment limits when it comes to Payoneer accounts. Important to note is that payments to receiving accounts do not have a limit. But payment requests or payments initiated by other Payoneer customers have certain limits:
If payment is made by credit card: 15,000 USD/15,000 EUR/15,000 GBP
If payment is made by eCheck: 15,000 USD
On account-to-account payments from other Payoneer customers, the monthly limit is 100,000 USD but can be increased according to eligibility. [*]
Cards
Payoneer offers a physical or virtual Mastercard card, which you can associate with any currency balance in your Payoneer account. This card can be used at ATMs, in stores, or online where Mastercard is accepted. 
Once your account is approved, you'll be able to request this card in the same currency as your account balance. However, first, you may need to receive funds or meet other eligibility requirements. Card eligibility is based on a minimum of $100 in payments received to your Payoneer account in the last 6 months, not including payments from e-wallets such as Paypal or Skrill.
Important to keep in mind that each specific currency can be associated with only one active card. You may have multiple cards, one for each currency you hold. 
The only way to top-up the Payoneer card is by selecting the automatic top-up option, you cannot transfer funds manually. Funds are transferred to the card automatically once every few hours if the automatic top-up is switched on until the card balance limit is reached, which can be set by users. [*]
Foreign exchange
When you want to withdraw funds in a different currency from what you have in your local collection accounts, you can rely on Payoneer's FX services. Payoneer bases exchange rates on wholesale currency market rates obtained at the time of the transaction from a range of financial institutions and charges a currency conversion fee on top of that.
Additional services
Payoneer offers a convenient mobile app and a working capital solution called Capital Advance for sellers on Amazon.com, Amazon.co.uk, and Walmart. [*]
Fees
| | |
| --- | --- |
| Fee | Amount |
| Account opening | Free |
| Annual Fee* | USD29.95 |
*Annual fees are only charged if there is no activity in the account within 12 months.
Transaction fees
Receiving payments
Amount
Between Payoneer accounts
Free
Directly by clients (via credit card/ACH for US)
3% (credit card)/1% (ACH)
From marketplaces
Fees depend on marketplace
Receiving accounts (EUR, GBP, more)
Free*
Receiving accounts (USD)
0-1%
Sending payments
Between Payoneer accounts
Free
Directly via bank transfer
Up to 1.2% of transaction
Transfer in USD/EUR/GBP to the same currency
USD1.5/EUR1.5/GBP1.5 flat fee
| | |
| --- | --- |
| Withdrawal | Amount |
| Withdrawal in non-local currency | Up to 1.2% of transaction |
| Withdrawal in local currency from a Payoneer balance of the same currency (HKD/USD/EUR/GBP) | HKD12/USD1.5/EUR1.5/GBP1.5 |
Getting in touch
In case you want to reach out to Payoneer you can drop them an e-mail here. Account holders are also able to contact their regional Customer Care Associate via live message or call (subject to availability).
Our recommendation 
In short, we can see that Payoneer is a solid choice for business owners selling on online marketplaces, or freelancers receiving revenues from around the world in multiple currencies, especially with their integration with various marketplaces.
Payoneer's main limitation is that it is more for payment collections, and users may find that making high volume cross-border payments can be quite costly with the FX conversions as well as transfer fees.
If you run a business in Hong Kong, and across Asia, an alternative option presents itself in Statrys. We offer business accounts that can hold 11 different currencies to support SMEs, together with a payment card, offering more flexibility in making payments. You may be able to save on some costs with the FX fees as low as 0.1% which are based on the real-time mid-market rates.
And whenever you need support, clients can depend on their dedicated account managers to help out.
If you have a growing business and have both clients and partners in Asia, check out our website to see how Statrys can support you with the payment side of things.
Final note
Anything we missed? Drop us a message and we will do our best to make the review even more comprehensive.
The review is based on information available on the Payoneer website as of January 2023.
Sources
Disclaimer
This publication is provided for general information purposes only and is not intended to cover every aspect of the topics with which it deals. It is not intended to amount to advice on which you should rely. You must obtain professional or specialist advice before taking, or refraining from, any action on the basis of the content in this publication. The information in this publication does not constitute legal, tax, or other professional advice from Statrys Limited or its affiliates. Prior results do not guarantee a similar outcome. We make no representations, warranties, or guarantees, whether express or implied, that the content in the publication is accurate, complete, or up to date.