As one of the world's biggest banks, Citibank offers a full variety of financial products for your business banking needs, such as a savings account, a term deposit account, and business checking accounts.
If you are an entrepreneur looking for a payment solution for your company, a Citibank business account could be a good place to start.  
Citibank Hong Kong offers three business checking accounts. They are the Citibanking account, Citi Priority account, and Citigold account. 
We look at the features of the three business accounts, eligibility and requirements, the application process, and the fees involved.
We also consider how Citibank measures up against Hong Kong-based fintech, Statrys, to help you find the right business banking service.
How to open an account
Citibank does not offer the ability to apply for business checking accounts via online banking. You need to download the application forms from the Citibank website, fill them in, and take them into a Citibank branch. 
There are a few requirements to be aware of before you can open a flexible checking account and enjoy free transactions when receiving payments.
First, head to their website to download and fill out the bank account and services application form [*].
You will then need to visit a physical branch to process the application, including signing the relevant documents in front of a Citibank representative.
The directors, shareholders, and authorized signers for your company are required to be present at the branch to execute the application documents. Translators or other staff are prohibited from attending the meeting. 
Citibank warns it will reschedule the application meeting if any of the requested documents are not provided. Make sure you have all of your documents in order.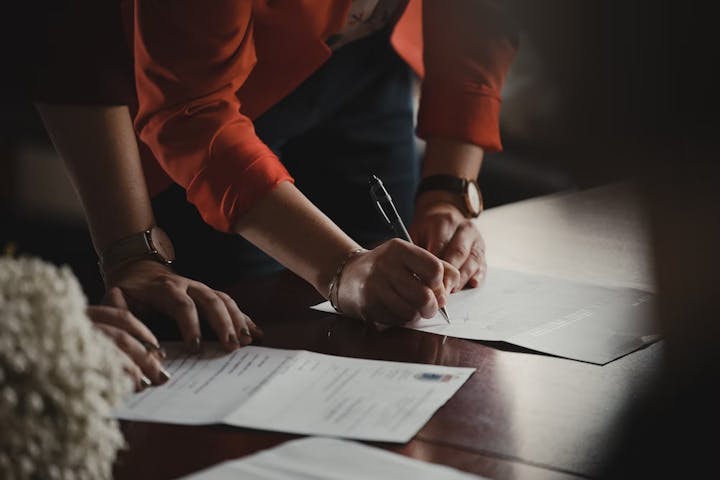 Requirements and eligibility
You can check if your company is eligible for opening Citibusiness accounts on the Citibank business website. In general, you can get an account for your business provided it is:
A private limited company, partnership or sole proprietorship, AND
Incorporated or registered in Hong Kong, AND
Has a turnover under USD10 million (if over USD10 million, visit Citi Commercial for an account with them).
The documents required to get access to a product like a Citibusiness interest checking account will depend on the legal structure of your business - whether it's a private limited company, partnership, or sole proprietorship - and which Citibusiness account you apply for.
Also, the documents must be original and in English or Chinese. This is a regular practice in Hong Kong for opening a business banking account.
Please be noted that the required documents will vary depending on whether your business is a limited company, partnership or sole proprietorship and as well as the type of business checking accounts.
For more details on how to open a Citibank business checking accounts and document requirements per entity type, you can refer to this article.
Citibank HK products 
Citibank has three different accounts for business customers. They are: 
Citibanking: the most streamlined business checking account
Citi Priority: for balances of HKD500,000 or more
Citigold: for balances of HKD1,500,000 or more.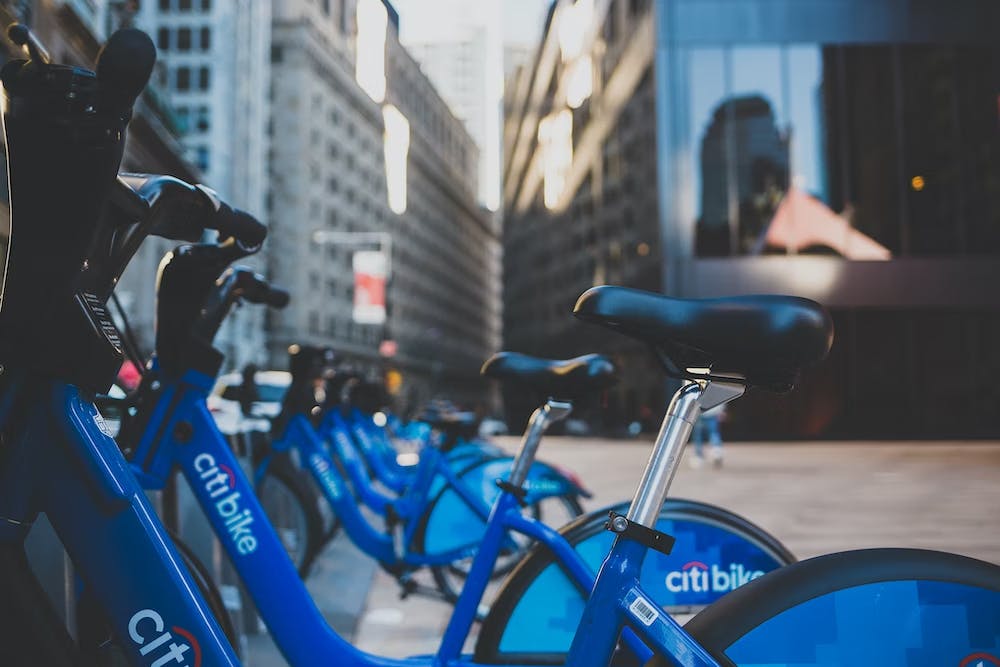 We would like to tell you more about the features of Citibank's account options and what they can deliver for small businesses and medium-sized businesses, but unfortunately, the Citibank HK website for SMEs is limited in detail [*]. 
That's not the case for their personal banking products, which have websites with a lot more detail. It would appear Citibank's SME website is due for an upgrade.  
We can tell you that you will get the following with any of the three checking accounts:
Payments via telegraphic transfer or CHATS
Free transactions when receiving money
Online banking features
Access to a fee-free document collection service at branches until 7pm, where you can also deposit cash
Withdraw from ATMs anywhere in the world
Access to Citibank information and networking events
Access to Citibank's insurance products for financial protection.
We could not find any mention of transaction limits, overdraft protection options, flexible checking account services, or interest rates.
Contact Citibank to request more information to help your research process. 
Cards
Citibank's merchant services for a business checking account do not include business credit cards or payment cards. 
Fees
Companies registered in Hong Kong must pay HKD2,000 to open a business checking account. Other fees depend on which account you select. 
Below we take a look at the monthly maintenance fee for each account, and the different transaction fees.
Monthly fees
Monthly charges vary depending on the type of business account and the average balance amount held in the account.
For a business checking account with more features, Citibank may waive monthly fees if your company maintains an account balance above a certain amount.
Citibanking
| | |
| --- | --- |
| Balance requirement: | None |
| Monthly fee for local clients (HK incorporated companies): | Waived |
| Monthly fee for international clients (non-HK incorporated companies): | HKD400 |
| | |
| --- | --- |
| Minimum balance requirement: | HKD500,000 |
| Monthly fee for local clients (HK incorporated companies): | Waived |
| Monthly fee for international clients (non-HK incorporated companies): | HKD400 |
| | |
| --- | --- |
| Minimum balance requirement: | HKD1,500,000 |
| Monthly fee for local clients (HK incorporated companies): | HKD300 |
| Monthly fee for international clients (non-HK incorporated companies): | HKD500 |
Receiving payments
For all accounts: free [*]
Sending payments
Citibanking
| | |
| --- | --- |
| Branch telegraphic transfer: | HKD220 |
| Online telegraphic transfer: | HKD100 |
| Outward branch CHATS: | HKD180 |
| Outward online CHATS: | HKD50 |
| | |
| --- | --- |
| Branch telegraphic transfer: | HKD220 |
| Online telegraphic transfer: | Free |
| Outward branch CHATS: | HKD180 |
| Outward online CHATS: | Free |
| | |
| --- | --- |
| Branch telegraphic transfer: | HKD100 |
| Online telegraphic transfer: | Free |
| Outward branch CHATS: | HKD100 |
| Outward online CHATS: | Free |
Statrys offers a simpler alternative 
So are Citibank business accounts the best business banking solution in Hong Kong for small businesses and medium-sized businesses? 
Your preferred banking program or international payment service will depend on the nature of your business. If your company makes a lot of international payments and needs payment cards, for example, Statrys, could be a strong alternative for your business account needs.
Fintechs like Statrys specialize in international payments, payment cards, and lower foreign exchange rates. Compared to traditional banks, the application process is simpler and SMEs can enjoy lower maintenance and transaction fees.
With Statrys you can:
Open an account online 24/7 without the need to visit a physical branch 
Open an account if your business is incorporated or registered in Hong Kong, Singapore, or the British Virgin Islands
Get payment cards for you and your employees, make purchases, withdraw cash from ATMs, view live transactions, and track spending 
Access a cheaper monthly fee of HKD88 per month
Access a foreign exchange fee as low as 0.1% for converting currencies on the Statrys platform (for eg, converting HKD to USD on the Statrys platform would be based on the real-time mid-market rate plus a 0.1% fee)
Enjoy access to a dedicated account manager who can be reached on WhatsApp, WeChat, chatbox, email, or hotline (Citibank only offers email and hotline services).
If you are after wealth management advice or solutions or added benefits like a safety deposit box, and the ability to make cash deposits or earn interest, Citibank will be a better choice for your company, as Statrys does not offer these features. 
Getting in touch 
The methods for getting in touch with Citibank are what you would expect from a large financial institution. You can reach them via a 24-hour hotline, email, through Citibank's mobile app, or by visiting their branch locations in Hong Kong (they have two Citibusiness Centres in HK dedicated to SMEs).
Statrys prides itself on offering a dedicated account manager for each small business and medium-sized business, and the ability to speak with your account manager by chatbox, email, phone, WhatsApp, or WeChat. Response times are usually within 15 minutes (depending on your time zone) not hours or days as is often the case when dealing with large financial institutions.
Final Note
If anything is missing in this Citibank Hong Kong review, drop us a message and we will do our best to make the review even more comprehensive.
Review based on information available on Citibank Hong Kong website as of January 2023.
FAQs
Can I open a Citibank business online?
You will have to visit Citibank's physical branch in order to start the application. Citibank requires all directors/shareholders present and all signatures has to be done in front of them.
What kind of business accounts do Citibank offers?
How do I contact Citibank HK?
How long does it take to process the application for Citibusiness account?
Sources
Disclaimer
This publication is provided for general information purposes only and is not intended to cover every aspect of the topics with which it deals. It is not intended to amount to advice on which you should rely. You must obtain professional or specialist advice before taking, or refraining from, any action on the basis of the content in this publication. The information in this publication does not constitute legal, tax or other professional advice from Statrys Limited or its affiliates. Prior results do not guarantee a similar outcome. We make no representations, warranties or guarantees, whether express or implied, that the content in the publication is accurate, complete or up to date.