You have a wide range of fintech and choices of banks at your disposal to address your online business banking needs. The correct payment service provider can help your business save on transaction costs, increase the speed of money transfers, transact online with ease, and manage your business administration.
The devil, as they say, is in the details, therefore, we have created an in-depth review of SingX, the Singapore-based international money transfer services provider, to help you better understand your options. We'll help you learn more about what SingX has to offer while answering all of your questions about SingX's regulatory status, account eligibility requirements, the application process, speed of money transfers, pricing, exchange rates, and the type of support you'll receive if you hold an account with this payment provider.
Please keep in mind that this review is limited to the SingX business account.
We'll also make some comparisons with other payment service providers, specifically Statrys, another digital platform that offers business transfer solutions, so you can decide whether SingX's services are right for your business.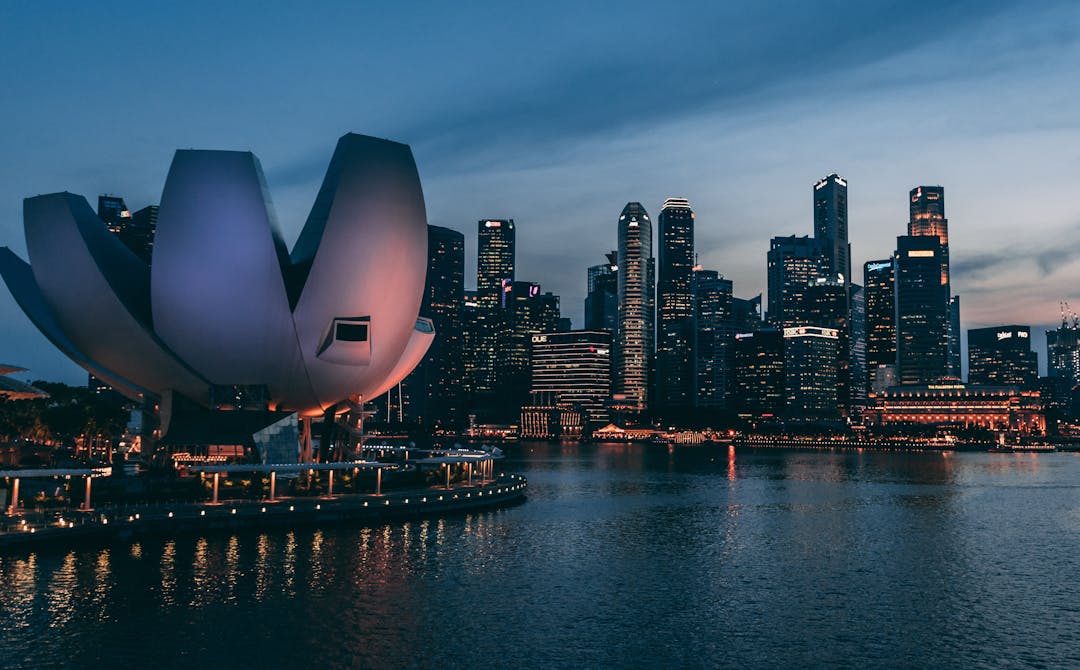 What is SingX?
SingX is a fintech headquartered in Singapore that was launched in 2014 by a group of ex-bankers.
It provides transfer services and handles cross-border transfers for private individuals and business users. Individuals may use the SingX wallet and payment platform to send money instantly to over 180 countries. For businesses, SingX provides a suite of business solutions catering to a wide range of companies from SMEs to mid to large corporations. The payment provider acts as a "one-stop shop" to manage all transfers to overseas suppliers and employees with speed, as well as cross-border inter-company money transfers. [*]
Before we go into how you can apply for SingX's business account, let's talk about its regulatory status.
SingX is frequently referred to as a digital bank and is consequently called SingX bank, along with many other fintech companies in the payments sector. But as we will see shortly, this term is not accurate. Fintechs are often not supervised by the monetary authority. But SingX, even though, technically, is not a bank, is regulated by the Monetary Authority of Singapore (MAS), which is Singapore's central bank and financial regulatory body.
As a regulated financial institution, SingX holds a number of registrations, licenses, and authorizations that allow the international money transfer provider to provide its services in accordance with local electronic money laws. It also collaborates with licensed remittance processors in each country it operates.
In particular, SingX's Singaporean branch is regulated as a Major Payment Institution by the Monetary Authority of Singapore, in Hong Kong, it holds a Money Service Operator license, in Australia, it has an Australian Financial Services license, and in Canada, it is registered as a Foreign Money Service Business (FMSB). [*]
Now that you understand the legal stuff, let's focus more on what exactly SingX has to offer and the key things you need to know before opening an account.
Requirements for opening a business account
SingX allows both private consumers and business clients to create an account; however, many of the perks and additional services offered are only available to private individuals.
Business clients can range from small and medium-sized enterprises to large corporations. Any business eligibility requirements, such as legal status, country of business registration, information on shareholders, or forbidden business sectors, are not disclosed on the website. Prospective clients can only learn this information if they submit an inquiry and provide some information on their business.
How to apply for a business account
The application process is not automated. To begin the sign-up procedure, business users must contact SingX's customer support. In order to do so, a contact form with the following information has to be completed: full name, work email, phone number, business name, business website, and country of registration (all countries are available in the drop-down menu, not only Singapore), and monthly transfer amount (you need to choose a range in USD). Following that, an agent will email you within a day to request more information, including:
Company information
Purpose for transfers
Currency paid to SingX to support transfers
To which currencies/countries would you like to make these transfers
Average transfer ticket size and how many monthly transfers
Which money transfer provider do you currently use? What pain points do you have with your present solution?
SingX claims they are "renowned for giving unmatched consumer experience" and "seeking these clarifications to guarantee that they are able to provide clients a tailored solution." The next phases of the application process and how long these will take are not disclosed. [*]
SingX products
SingX's main product offering is the International SingX Money Transfer. [*]
To assist businesses with their business finances and all their international money transfers, SingX provides one primary account, "the SingX business account." In essence, two types of products—multi-currency accounts and local collection accounts—are hidden behind this word.
Based on the information available as of the publication date of this review, we'll present this business account below. Always check the SingX site for the most recent information since products and services are subject to change at any time. Additionally, we urge you to get in touch with them directly for the most current and relevant information and for any welcome offer.
Multi-currency business account
SingX offers a multi-currency business account. With this, you can receive and make transfers in the supported currencies.
This account supports three currencies: USD, GBP, and EUR. Each currency will have a unique account number provided by SingX. Though the wallet only supports the three mentioned currencies, you can also fund outgoing international payments with the available balance in the wallet which would incur conversion at the exchange rates.
Local Collection Account
SingX can offer business customers dedicated local currency accounts so they can instantly receive money in local currencies worldwide. These accounts can accept funds in the following currencies: EUR, USD, GBP, SGD, and HKD.
These types of accounts make sure that payments are collected through local clearing and with speed. After collection, the money can be withdrawn to a selected bank account. The collection accounts are based in the country where the collection takes place; for example, SingX offers local UK-based accounts to receive GBP transfers for seamless payment collections.
Sending funds
Business clients can use Singx's platform to make transfers domestically to more than 35 nations, including Bangladesh, China, Hong Kong, India, Indonesia, Japan, Malaysia, Nepal, Pakistan, Philippines, Sri Lanka, South Korea, Thailand, Vietnam, Canada, United States, Australia, and New Zealand, as well as most of Europe (including Austria, Belgium, Cyprus, Estonia, Finland, France, Germany, Greece, Ireland, Italy, Latvia, Lithuania, Luxembourg, Malta, Netherlands, Portugal, Slovakia, Slovenia, Spain), plus send payments in USD to more than 180 countries globally. [*]
Companies have two options for making these transfers: either topping up their SingX balance and sending money transfers using those funds or transferring the payment amount plus SingX's charge from a local bank to SingX's account in Singapore. You will be able to see the fees charged by SingX including transaction fees and exchange rate on the platform. [*]
Limits
There are limits on outgoing money transfers - customers may transfer up to SGD 1 million at a time.
Additionally, users have to expect further limits when making international money transfers to certain countries.
| | |
| --- | --- |
| Country | Maximum amount per transfer |
| India | INR1,500,000 |
| Malaysia | RM150,000 |
| Indonesia | IDR999,999,999 |
| Philippines | PHP500,000 |
| Thailand | THB1,500,000 |
| United States | USD75,000 |
| United Kingdom | GBP250,000 |
| Canada, Australia, and European countries | No limit |
Mass payout solution
Customers can use this functionality to make one-time or batch payments. This allows them to combine several transfers in various currencies and to multiple recipients into a single transfer and thus increase the speed of payouts.
Depending on the country and currency, the processing speed varies. According to the information on the webpage, the deadline for receiving a mass payment request is 5 pm SGT. After this time, your mass transfers will be executed the following business day.
Cards
SingX does not offer any payment cards.
Foreign exchange
SingX FX services offer exchange rates for the following currencies: AUD, BDT, CAD, CNY, EUR, GBP, HKD, IDR, INR, JPY, KRW, LKR, MYR, NPR, NZD, PHP, PKR, SGD, THB, USD, VND.
On SingX's platform, users can view live exchange rates. The spot exchange rates determined by SingX correspond to the real-time mid-market rates. Based on these "competitive exchange rates" - as claimed on the site, an FX commission is charged by SingX.
Fees
Please note, SingX may update the pricing set out below at any time - make sure to check its webpage to check current prices.
Fees
Business account opening
Free
Monthly maintenance fee
Free
Local transfers
Free
International transfers
Fees vary depending on country involved
Currency conversion
0.2-1%
There is a fee on every international transaction depending on the country you are sending money from/to.
SingX also says that special pricing is available for higher volume payments. So we advise you to contact SingX for more detail on pricing.
Getting in touch
If you need to contact a representative of SingX, you can call, email or message through a website-embedded chat function. More specific contact details can be found on the SingX site here. There is no promise about the speed of replies.
SingX vs Statrys
Finally, let's compare SingX to another option on the market, Statrys. You may wonder which of the two is a better fit for your business. Actually, there is no clear-cut answer to this question because it really depends on the specific needs of your business.
However, in the process of making your choice, you should always consider at least the following three areas to make a good decision:
Product
SingX's local collection account is ideally suited to online sellers who regularly receive money transfers in local currency from online marketplaces.
Both solutions allow you to hold and collect EUR. However, with SingX, online sellers can also hold collection accounts in EUR, USD, GBP, SGD, and HKD. If you receive payments in the US or GBP, SingX can be the right solution for you.
However, if you're in need of other currencies in your business account such as AUD, CAD, or CNY, then Statrys might be a better option.
Statrys also offers clients payment cards, giving business owners more flexibility when it comes to making payments. If a card is important to you and your employees, you might be better off with Statrys.
You can also download Statrys App to make transfers and check your account, while SingX does not offer an app at the moment.
Pricing
The costs of opening and maintaining the account and of course, the cost of international money transfers will all play an influencing role in which business account is best for you.
In practice, you will have to consider in detail which type of payments are sent and received by your firm. Only then are you able to identify which of the two solutions may help your business save costs.
With no clear visibility on SingX's fees charged for money transfers, we can't really assess this part. However, regarding FX fees, SingX charges between 0.2% and 1% for FX, whereas Statrys charges 0.1%. So from this aspect, Statrys is cheaper and has more competitive exchange rates.
Customer Support
SingX customer support can be reached by phone or by email. There is no clear information on their response time.
If prompt customer support is important for you, then Statrys should be your preferred solution:
Statrys allocates each client a dedicated account manager.
Your account manager can be reached by email, phone, WhatsApp, WeChat, and Chatbox.
Response time with speed, in minutes. Unheard of by many other financial institutions.
We encourage you to check the reviews left by our clients if you still have doubts that first-in-class customer support makes a difference.
Ready to set up a Statrys account? Chat with one of our friendly customer representatives.
Final note
Anything we missed? Drop us a message and we will do our best to make the review even more comprehensive.
This review is based on information available on the SingX website as of January 2023.
FAQs
SingX provides transfer services and handles cross-border transfers for private individuals and business users. Individuals may use the SingX wallet and payment platform to send money instantly to over 180 countries and they offer separate services dedicated for business customers.
Disclaimer
This publication is provided for general information purposes only and is not intended to cover every aspect of the topics with which it deals. It is not intended to amount to advice on which you should rely. You must obtain professional or specialist advice before taking, or refraining from, any action on the basis of the content in this publication. The information in this publication does not constitute legal, tax, or other professional advice from Statrys Limited or its affiliates. Prior results do not guarantee a similar outcome. We make no representations, warranties, or guarantees, whether express or implied, that the content in the publication is accurate, complete, or up to date.