What is a corporate bank account? 
A corporate bank account, also known as a business bank account, is an account a business uses to hold its money, pay bills, and make investments.
A corporate banking account allows a business owner to keep business finances separate from their personal finances. To ensure that your personal banking is separate from your company, you will need to open a corporate bank account in the name of your business to process all your transactions. Every business, regardless of size, operations, or type of products and services offered, can benefit from having one or more types of business bank accounts. 
How Corporate Accounts Work
Corporate bank accounts are similar to personal bank accounts in that they provide a place to keep the money. With most types of business accounts, a business can save money, pay employees, make investments, and pay bills. 
Differences Between Corporate Accounts and Personal Accounts 
There are some key differences between corporate bank accounts and personal accounts you should be aware of when you're determining how your company will handle its finances.
| Corporate Accounts | Personal Accounts |
| --- | --- |
| Higher fees | Low or no fees |
| Allow for several signatories | Limited number of signatories (1-2) |
| Pay for business expenses | Pay personal expenses |
| Allow you to process payments from customers | May not be able to process payments |
| Protect personal assets | Usually have lower deposit or balance requirements |
| May require higher monthly deposits or account balances | |
Some of these differences are minor, while others can have a pronounced effect on how you run and grow your business.  
Pros and Cons of Corporate Accounts 
If you're a business owner, opening a corporate account should be near the top of your to-do list. There are many benefits to choosing a business bank account, but there are also a few drawbacks you should consider.
| Pros | Cons |
| --- | --- |
| Protect personal assets | Higher fees |
| Builds business credibility | Higher balance and/or deposit requirements |
| Allow for multiple signatories | May require extra insurance |
| Introductory/sign-up benefits | |
| Makes accounting and filing taxes easier | |
| Can improve business credit rating | |
| Allows you to process payments | |
| Fewer transaction limits | |
| Payroll processing | |
| Makes selling the business easier | |
Depending on the legal classification of your business, you may be required to have a corporate account. Make sure to follow the laws and regulations in your country, as well as any other country in which you're conducting business.
How To Open a Corporate Account [Document Checklist]
Before opening your company's bank account, you need to identify which documents are required to set up an account. Different banks in different countries will have unique requirements, but they typically ask for:
The business's legal name
Information about the nature of the business 
Contact information
Business incorporation documents (sole proprietorship, partnership, limited liability company, etc.)
A copy of identity documents
Government-issued employer identification documents (in some countries)
Check with your bank to learn more about what they'll need to help you start an account. Contact multiple banks before making your decision, as some banks may offer better benefits than others.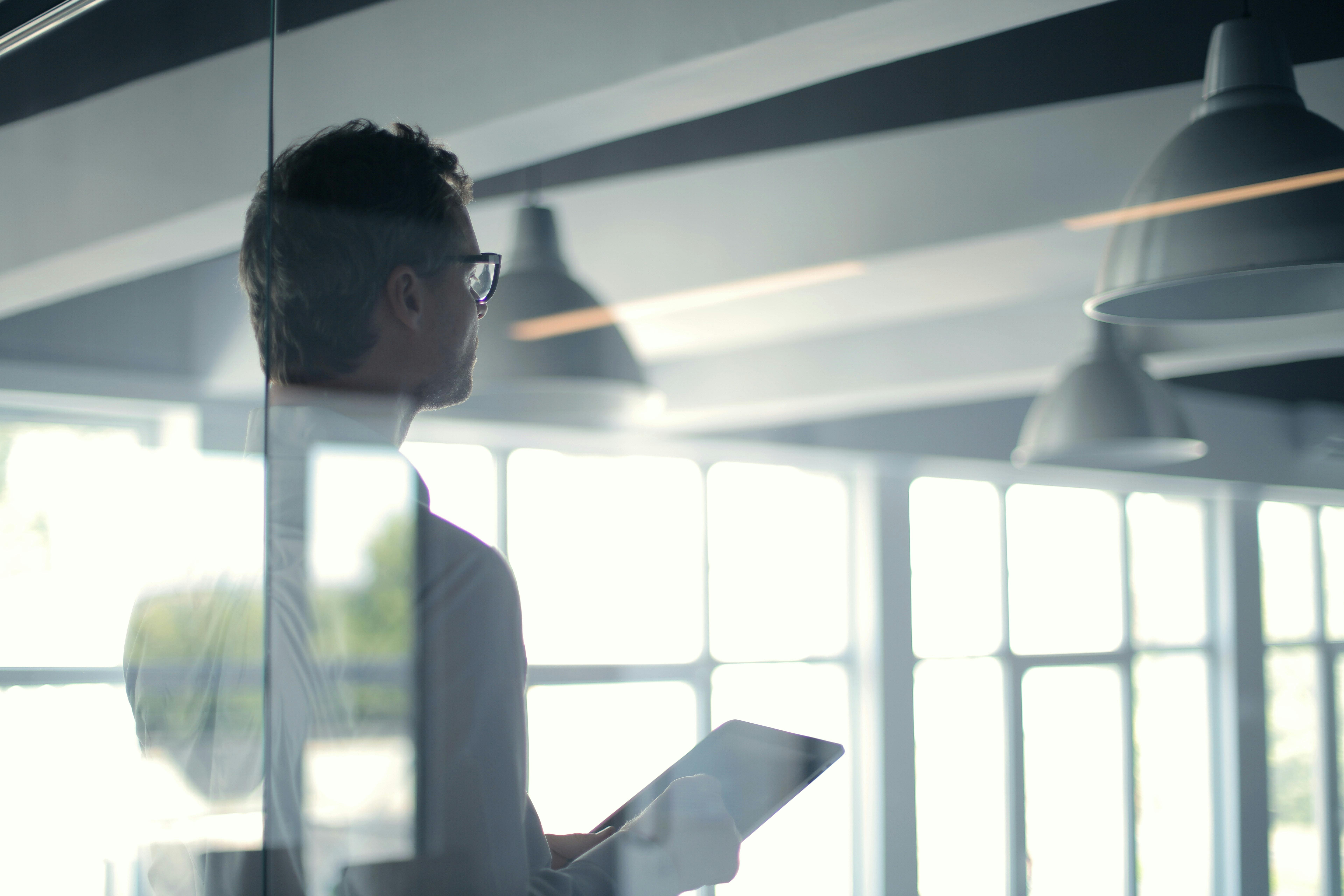 Why Is It So Important for a Business To Have a Business Bank Account? 
If you are a small business or regularly receive payments from customers, you should open a business bank account. Despite a business bank account not being necessary for all situations, it offers many benefits to business owners through the banking services they offer.
Financial and personal liability protection: If you have a corporate bank account and your business ends up failing, you are protected from being held personally liable for any profit loss. You don't get those protections if you're using a personal bank account.
Maintains a professional image: A business bank account makes your business look more professional.
Simplifies tax returns: A corporate account lets you clearly see your income and expenses. This helps you avoid mixing up personal and business spending in order to provide an accurate tax return.
They're free from the restrictions of personal accounts: Business accounts are free of many of the restrictions on personal accounts, especially those related to direct debits and receiving cash payments from customers.
Helps build the company's credit rating: If you don't have a business account, you will have to rely on your personal credit rating. Banks are more lenient when granting loans to corporate bank accounts, especially if they have a good credit rating.
Access to exclusive benefits and offers: Many banks will have introductory offers on corporate accounts. Other benefits include free or low-cost electronic transactions and better interest rates on business profits.
Allows for better business organization and management: Managing spending and budgeting is more convenient when a business has a separate bank account because all reports and bank statements only include your business and no other finances.
Better for business growth, expansion, or sale: If you are ever interested in expanding your business into a partnership, you will need a corporate bank account to facilitate that transition. If you sell your business, a corporate bank account makes tracking the performance of the business easier and provides a clear overview to the buyer.
As you can see, opening one or more business bank accounts can provide you with options that you wouldn't otherwise have.
Tips for Managing a Corporate Account
Opening a business bank account comes with some downsides that may not be something you're accustomed to when opening a personal account.
Banks will assess risk much more stringently, require much more documentation, and will often require an interview in order to assess your business profile.
1. Fees and Other Requirements 
Banks charge a variety of fees, including maintenance and monthly service fees, for a corporate business account. However, you could be exempt from paying a service fee if you meet the bank's minimum balance requirements.
In some cases, banks might charge an account opening fee depending on their offer, or ask for an initial deposit.
Banks also charge transaction fees each month as well as early termination fees if you decide to close your corporate bank account.
Moreover, banks can also charge a flat fee for ATM cash withdrawals and also have limits on how much you can withdraw and the number of withdrawals you can make each day.
Depending on the nature of your business and how you wish to operate, you should check which bank's corporate account fee requirements are best in line with your business. 
2. Introductory Offers
Many banks have introductory offers to get you to open an account with them as opposed to their competitors.
These introductory benefits can include bonus cash for first deposits, maintaining a specific balance over a period of time, and a discounted fee for opening an account.
You should carefully research all introductory offers that banks have and see which one appeals to you the most. 
3. Other Services and Benefits
You should also keep in mind any external benefits that come with opening a business bank account with a particular bank or type of bank.
The services and features offered are what separate them from one another and can help you make a decision.
Some banks have online banking to monitor business spending and making transactions and business credit cards are available as well.
4. Insurance and Fund Protection 
Before opening any corporate account, ensure that the bank you sign up with is part of a secure banking system and is insured for all types of deposits received there.
This is extremely important for a corporate bank account because if your bank fails or closes, you would not want to risk your business and lose all your profits.
This is why insurance and fund protection are extremely important because it covers your deposit and provides a sense of security.
Depending on the country where you are banking, you could be protected by the government insurance program local to you. 
Opening a corporate bank account for your business can give you access to many benefits. However, you should carefully think about what your own requirements, preferences, and expectations are from a bank as this can help you make a better decision based on the nature of your business.
This information about corporate accounts is true for traditional banks and many neobanks. If you're doing business around the world, you might want to consider checking your options for accounts in other countries as well as learning about some of the most common ways to pay overseas when buying and selling.
FAQs
What Is the Meaning of a Corporate Account?
A corporate account is a bank account used only for business purposes.
Is It a Must for Businesses to Open a Corporate Account?
What Do I Need to Open a Corporate Banking Account?
Who Can Open a Corporate Bank Account?