Revolut is a global fintech company serving individuals and businesses. If you are based in the UK, should you turn to Revolut for business banking?
Before you spend hours combing the Revolut UK website, we have collected the key information for you in this Revolut business review.
We give you the lowdown on Revolut, eligibility, and requirements to open an account, products on offer such as their multi-currency account, fees involved, and customer support information.
We also compare the Revolut accounts on offer to Statrys' offering, to help you decide which payment provider could be the right fit for your business.
Is Revolut a real bank?
Founded in 2015, Revolut is headquartered in the UK and offers a range of digital banking services to companies, including the ability to receive and send payments in multiple currencies, make foreign exchange transactions, and connect payment systems via API. 
Revolut is not a bank in the UK 🇬🇧. It is however a regulated e-money institution for payment services under the UK's Electronic Money Regulations. Client funds are safeguarded with Revolut's UK bank partner [*]. 
In the EU, Revolut holds a specialized banking license, which means client funds are protected under the Deposit Guarantee Scheme [*]. Revolut intends to offer banking services to EU clients in the future [*].
Revolut also holds licenses in the USA (in partnership with Metropolitan Commercial Bank), Australia 🇦🇺 (via the Australian Securities & Investments Commission), Singapore 🇸🇬 (where it's classified as a 'Major Payment Institution'), and Japan 🇯🇵 (with the Payment Services Association).
Requirements for opening a business account
If you're interested in opening personal accounts with Revolut, we posted this article summing up all the ins and outs you need to know.
To open business bank accounts with Revolut UK, your business must be one of the following: 
Private Limited Company
Public Limited Company
Limited Liability Partnership
Limited Partnership
Partnership
Revolut also offers business accounts to freelancers and sole traders. 
The business should be registered and maintain a physical presence in the US, the European Economic Area (EEA), or Switzerland. See the footnotes for a list of eligible countries [*]. 
For businesses incorporated in the EEA or Switzerland:
The applicant needs to reside in the EEA or Switzerland
One beneficial owner/director of the business needs to reside in the EEA or Switzerland
The operating address of the business needs to be an address in the EEA or Switzerland.
In certain cases, Revolut might request documents to prove any of the above.
Unfortunately, a Revolut UK business account is not possible if you are operating the following:
Public sector organization
Charity
Private foundation or trust
Cooperative
Other
You are also not able to open a Revolut UK business account if your business operates in a prohibited industry, like weapons, adult entertainment, cryptocurrency, or gambling. Revolut's list of prohibited industries includes investment funds, fine art dealers, pension schemes, quasi-cash merchants, streaming companies, and others [*].
How to apply for a business account
The application process for a Revolut account can be completed online. 
The information required for onboarding includes:
Operating address confirmation
Short description of the business
Intended uses for the account
Identity verification (passport, national ID, driver's license)
Business incorporation documents
Basic details of shareholders and directors of the company (identification may be requested)
Selection of Revolut business plan
Revolut provides a list of accepted documents for each of the above in their website's Help center. Although Revolut prefers documents in English, they accept uploads in other languages as well. 
Once you've filled in and submitted these details, the application is sent to Revolut to be approved. In some cases, they may require you to submit further documentation and information. You will be able to view any instructions from Revolut in the application menu. 
Revolut does not mention how long approvals can take. They say that the account approval can take anywhere from a few hours up to a week. The timing will depend on the complexity of the business and what documents have been provided [*]. 
To find out more about the application process, read our comprehensive guide on how to apply for a Revolut business account.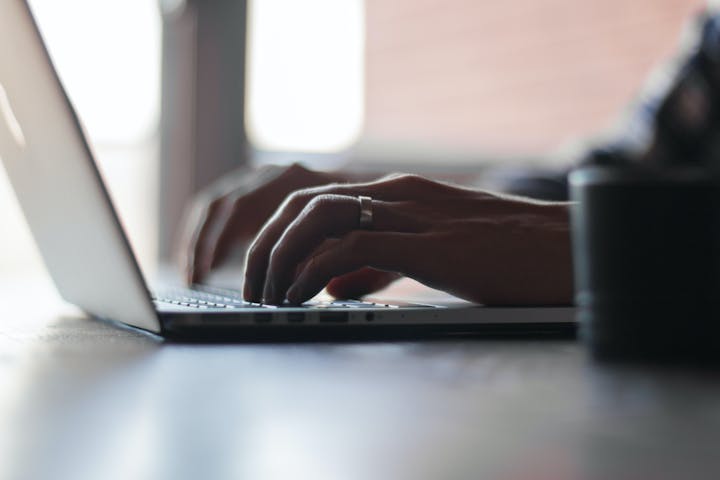 Revolut products
Business account
A Revolut business account includes a feature that distinguishes companies from freelancers.
With a Revolut freelancer professional account, the name of the account is the individual's name. For a company account, it is the name of the company.
This review will focus on the company accounts, but you can find some more detail on freelancer accounts in this article.
Revolut offers tiered business accounts to accommodate the different sizes of businesses. You can choose from a free account or three paid account options. The tiers are:
Free plan
Grow plan
Scale plan
Enterprise account
All paid business plans provide the same level of service but with different fees for each service.
We will go into detail about pricing below but to give you a quick idea, here's what you can get for free with each account every month. Apart from the differences in allowances, the services provided are the same.
Supported currencies
With a Revolut business account in the UK, you can open local accounts for GPB, EUR and USD. You can also create accounts for 29 additional currencies, and exchange and transfer funds locally and internationally in these currencies. 
Each currency account has a unique account number and is based in its local country. For example, a GBP account will unique account number and a sort code.
For incoming transfers, the following currencies are supported: GBP, EUR, USD, ZAR, TRY, SGD, SEK, SAR, RON, PLN, NZD, NOK, MXN, JPY, ILS, HUF, HKD, DKK, CZK, CHF, CAD, AUD, AED, HRK, BGN, QAR, and THB [*].
For sending payments, the following currencies are supported: GBP, EUR, USD, ZAR, TRY, SGD, SEK, SAR, RON, PLN, NZD, NOK, JPY, ILS, HUF, HKD, DKK, CZK, CHF, CAD, AUD, AED, HRK, BGN, MXN, and THB [*]. You can also send INR, IDR, MYR, and PHP, but you cannot hold an account in these currencies.
Receiving funds
You can receive domestic and international payments with your Revolut UK account. Local payments can be received via local bank transfers, and international payments via SWIFT. Be aware, you are not able to receive funds from a bunch of countries [*]. 
Sending funds
You can make local and international payments. This includes being able to send funds in one currency to another, but this step involves a foreign exchange conversion (see fees below).
You cannot send money to a number of countries [*], and the transfer of EUR to Latin American countries is also not supported. 
You can also choose debit or credit for business transactions if you hold a Revolut merchant account in addition to a business account. Merchant accounts are available for most EU countries [*].
Transfer limits
With a Revolut business account in the UK, there are generally no limits on the amount you can transfer, with some exceptions. 
Incoming payment limits
SEPA Instant Credit Transfer
EUR100,000 per incoming payment
Faster Payments in UK
GBP1,000,000 per incoming payment
ACH transfer in the US
USD1,000,000 per incoming payment
GBP payments to beneficiaries in the UK
Limit on the value of a single payment
GBP250,000
Daily limit on the total value of payments
GBP30,000,000
Weekly limit on the total value of payments
GBP100,000,000
Daily limit on the total number of payments
25,000 payments
Weekly limit on the total number of payments
100,000 payments
Cards
Revolut offers payment cards from Visa and Mastercard. All cards are debit cards, you can access virtual and physical cards, and cards come with expense management features in line with today's generation of cards.
You can apply for cards for yourself and for a team member. Each individual can hold up to three physical cards and 200 virtual cards. You or a team member can withdraw cash from any ATM where Mastercard or Visa are accepted.
All cards support the currencies available in your account. Other currencies are not supported [*].
If there aren't enough funds in a particular currency for payment, the transaction will be charged to the account with the largest amount of funds which will include an automatic currency conversion.
Foreign exchange
How does Revolut service FX transactions? Revolut UK can convert all supported currencies in its business accounts. 
Business account holders can also access forward contracts for GPB, USD, or EUR up to 6 months in advance. This gives you the ability to lock in a foreign exchange rate at today's prices for a transaction in 6 months' time. They offer two types of FX forward contracts [*]:
Fixed date: pre-agreed date 
Flexible dates: drawdown takes place between two specified dates in the future
Additional services
With a business account in the UK, you can access the following additional services:
API integration: allowing you to link your payment applications with Revolut to automate payment processes
Connection to company apps and accounting software like Xero, Slack, and Quickbooks
An invoicing system
We provide a simple breakdown of the additional services you can enjoy for each account here. For further details head to the Revolut UK website or contact Revolut directly. 
Fees charged by Revolut
Transfers between Revolut accounts
Transfers between Revolut business accounts, freelancer accounts, or personal accounts are free and instant for Revolut business customers. 
Opening and maintenance fees
There is no account opening fee and upfront cash deposits are not required. Monthly payments or fees depending on the plan that you subscribe to. [*]
Again, the fees mentioned here are specific to the company plans and not the freelancer plans.
Free
Grow
Scale
Monthly fee
-
GBP25
GBP100
Free transfer allowances
Free local transfer allowance
(GBP0.2 per payment after exceeding the allowance)
-
100
1000
Free international transfer allowance
(GBP3 per transfer after exceeding the allowance)
-
10
50
Free currency exchange amount
(Up to 0.4% markup per exchange after exceeding the allowance)
-
GBP10,000
GBP50,000
Note that there is also a custom plan which is not included in the table above as the prices are based on the agreement between Revolut and the company subscribed.
Each paid plan has a 'free transactions' allowance for local and international transfers. When allowances are surpassed, fees become chargeable.  
Additional fees may be charged by Revolut depending on the currencies and banks involved. For example, transfers sent to Poland in PLN from the UK or Switzerland incur a PLN4 fee.
Local and international transfers in GBP, USD, EUR, and CHF are not counted toward transfer allowances.
Getting in touch with Revolut
To contact Revolut, you can use the chat function in their mobile app, call them on an automated hotline at +44 (020) 3322 8352, or consult their FAQ page.
Clients with the Enterprise account are given a dedicated account manager, providing them with more direct options for getting in touch. 
Our advice
In short, we can see that Revolut is a solid choice for business owners, especially for those who are based in the UK or in Europe, and does quite a number of international payments regularly. Together with its payment card offerings and additional services, many SMEs can take advantage of these offerings.
On the other hand, if you run a business in Hong Kong, and across Asia, an alternative option presents itself in Statrys. We offer business accounts that can hold 11 different currencies to support SMEs with their businesses too.
With that being said, this review was developed as our clients are also on the search for business account solutions in the UK or in Europe, and hopefully, this assists in making the right decision.
If you have a growing business and have both clients and partners in Asia, check out our website to see how Statrys can support you with the payment side of things.
Final note
We do our best to source relevant information and present it succinctly in our reviews, to save you the leg work. If we missed anything, send us a message and we will endeavor to make this review even more comprehensive.
This review is based on information available on the Revolut website as of January 2023.
FAQs
Can I use Revolut as a business account?
Revolut is a global fintech company serving individuals and businesses by offering a range of digital banking services to companies. You can open a business account with them as long as you satisfy the requirements.
Is Revolut a good business bank?
Does Revolut Business have fees?
Sources
Disclaimer
This publication is provided for general information purposes only and is not intended to cover every aspect of the topics with which it deals. It is not intended to amount to advice on which you should rely. You must obtain professional or specialist advice before taking, or refraining from, any action on the basis of the content in this publication. The information in this publication does not constitute legal, tax, or other professional advice from Statrys Limited or its affiliates. Prior results do not guarantee a similar outcome. We make no representations, warranties, or guarantees, whether express or implied, that the content in the publication is accurate, complete, or up to date.