Singapore-based TranSwap is an award-winning payment platform. But how do you tell it apart from other fintech providers and banks? We've got your back. 
In this review, we will take a closer look at TranSwap and its offering. We will also compare them to another fintech, Statrys, so you can get a better understanding of what fintechs can deliver your business. 
What is TranSwap?
Launched in 2015, TranSwap is a Singapore-based fintech offering a cross border payment platform for businesses and everyday people. They aim to make cross border payments easier to manage and more cost-effective. 
With TranSwap you can get local and global accounts, credit cards, and credit lines (if you're based in Singapore). And you can get local support from their offices in Singapore, the UK, Hong Kong, and Indonesia [*]. 
Like other fintechs, TranSwap is not a licensed bank. However, it is a legally-approved financial institution in Singapore, the UK, Hong Kong, Indonesia, and Macau [*].
Requirements for opening a business account
TranSwap's website is a little short on detail. The only information provided is that the following entities can register for an account:
Private limited companies
Sole proprietorships
Partnerships (LP or LLP)
If your business is not one of the above, you will need to contact TranSwap for more information.
The documents required are the following:
ACRA/Bizfile profile (dated no longer than 3 months ago)
Company memorandum and Articles of association (or Constitution for private limited companies)
Partnership agreement (for LPs and LLPs)
Proof of address (for foreigners)
Details of your directors, shareholders, owners, partners, and authorized users (wherever applicable)
ID copies of your directors to verify identity.
How to apply for a business account
Applications for an account can be done entirely online.
To apply for an account, go to the TranSwap website and click the sign-up button. You will then be asked to verify your information through the mobile app.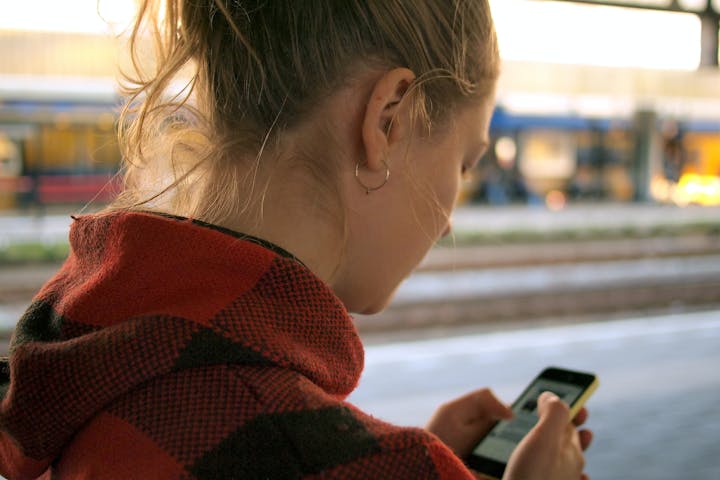 Step 1: Sign up with your email
Enter your email
Enter and confirm your password
Check your confirmation email and log in to your account
Step 2: Create your profile
Log in with your email and password
Click on "complete your profile"
Choose Individual or Business
Enter country of residence, address, name, birthday, and ID
Step 3: Verify your identity
For iOS users:
Click on verify your identity
Get your phone ready and click on the secure link
Scan the QR code with your phone
Take a photo of your ID card
Take a selfie.
For Android users:
You will be asked to film yourself and do 2 actions and speak out loud.
Step 4: Review the documents, confirm and proceed
Step 5: Wait and get approval
TranSwap says they will respond within 1 business day, but it could take at least 2 business days to have your application approved. 
TranSwap products
Global account
Customers can open a virtual account (called local accounts) in Singapore, Hong Kong, Indonesia, the US, the UK, and the European Union. They mention other countries are also possible but the specific countries are not specified [*].
You can hold 34 currencies in a global account, receive payments, convert foreign currencies, and make global payments to over 180 countries. Receiving or making payments in the currency of the local account is classified as a local payment by TranSwap. This means potentially lower fees.
They use SWIFT for cross border payments, and there is no mention of restricted countries or prohibited industries, so you may want to check with TranSwap. 
Global payments are completed within 4 days, but it can be the same day depending on the country and currencies involved.
Cards
Virtual and physical are available for individuals and business customers, and you can get as many virtual cards as you would like.
TranSwap uses the Mastercard platform for its cards. With it, you can pay in any global currency with real-time exchange rates. You can also track transactions and set daily and monthly limits on spending, innovation on par with today's card offerings.
The card website page mentions there is no minimum balance requirement or monthly fee [*]. We assume this refers to cards and not the global account.
Foreign exchange 
As mentioned, TranSwap is a currency powerhouse with the ability to hold up to 34 currencies across your local accounts. 
They say they offer competitive rates for converting currencies, and that you will save on transaction and conversion fees [*]. However, they do not provide any detail about these fees. Without hard numbers, it is difficult to verify their claims. 
Additional services
Another benefit of using TranSwap is the ability to access a credit line that can empower businesses, helping them to reach their goals. 
But this service is only available to businesses registered or incorporated in Singapore. If that's your business, applying takes less than 10 minutes and you can borrow in more than 30 currencies [*].
Fees charged
TranSwap does not say how much they charge. With some global payment providers and banks, you need to open an account first to access fee information.
The only exception appears to be for cards, where TranSwap says there are no monthly fees and no minimum balance requirement [4]. 
TranSwap says it offers competitive rates. The best advice we can give is to contact them directly or open an account to find out.
Getting in touch
TranSwap has a help center on their website but the links to it are currently not working. We found an email address you can use: support@transwap.com. 
And they have an automated chatbot on their website, but email is your best bet because the chatbot will most likely direct you to the email address.
TranSwap vs Statrys
Now you are familiar with this fintech company, let's compare it with Statrys to give you a fuller picture. 
Please note, this comparison is a guide only. Make sure you read the fine print for each offering before applying for an account. 
Product
In terms of product offerings, TranSwap and Statrys are similar. Both offer:
A multi-currency business account for collections and payments
Payment cards
FX conversion services.
The exception is TranSwap's offering of a credit line to businesses registered or incorporated in Singapore. 
Cards
Both companies offer payment cards to customers and the features appear similar. TranSwap does not say you can use its cards to make ATM withdrawals around the world, however. Accessing money from ATMs is definitely possible with a Statrys card.
Commercial logic says, if payment cards are important to you and you are based in Singapore, TranSwap might be the better option for you. If you are based in Hong Kong, it will most likely be more reasonable to have a Statrys account and payment card.
Pricing
As mentioned above, the TranSwap website is short on pricing detail and data. So short, we have nothing to compare with Statrys' offering to tell you which services are cheaper. 
For what it's worth, Statrys is upfront about fees, one of its points of difference in the international payments space. 
For example, Statrys makes FX conversions based on the real-time mid-market rate, which is the midpoint between the buy and sell prices for two currencies. Statrys' FX fees are as low as 0.1% with no hidden commission. For payments, they charge a flat fee of HKD55 for receiving payments and HKD75 for sending them. View more on the Statrys pricing page.
Customer Service
In terms of customer support, TranSwap offers email and an automated chatbot for global queries. They say they offer full support from local teams, presumably once you have opened an account with them, and if your business is based in Singapore, the UK, Hong Kong, or Indonesia.
At Statrys, you can speak with a real human being via website chat, Whatsapp, WeChat, hotline, and email. Statrys also provides a dedicated account manager for each client for a more personal support service. Response times are in minutes, not hours or days. If you are a payments world novice, Statrys' level of support might have more appeal. Read reviews left by Statrys clients for more.
Final note
We do our best to provide all of the information we can find and present it succinctly in our reviews, to save you the leg work. If we missed anything, send us a message and we will endeavor to make this review even more comprehensive.
This review is based on information available on the TranSwap website as of January 2023.
Sources
Disclaimer
This publication is provided for general information purposes only and is not intended to cover every aspect of the topics with which it deals. It is not intended to amount to advice on which you should rely. You must obtain professional or specialist advice before taking, or refraining from, any action on the basis of the content in this publication. The information in this publication does not constitute legal, tax, or other professional advice from Statrys Limited or its affiliates. Prior results do not guarantee a similar outcome. We make no representations, warranties, or guarantees, whether express or implied, that the content in the publication is accurate, complete, or up to date.