Prohibited industries that cannot open Wamo business accounts include tobacco, financial services, cryptocurrency, precious metals, gambling, not-for-profit organizations, registered and unregistered charities, and trusts.
Wamo offers account holders physical or virtual Visa debit cards and not credit cards. Wamo debit cards cannot be integrated with Apple Pay or Google Pay.
Only businesses registered as Limited Liability Companies (LLC) or Public Limited Companies (PLC) are eligible for a Wamo business account.
UK fintech, Wamo, processed more than GBP350 million in payment services in the first nine months of 2022 and was recently valued at GBP19 million. 
This is impressive for a company that only started operations in 2021. But is Wamo the best payment provider for your business banking needs?
This Wamo review aims to answer that question by looking deeper at who they are, what products they offer, and their fees. We will also provide a summary at the end to explain which business types will benefit from Wamo business accounts.
What is Wamo?
Wamo is an online platform that provides banking-like services through a multi-currency account. Founded in 2018, it has its headquarters in London and an office in Malta. 
Wamo is incorporated and registered in the UK and Europe as a business platform providing e-money services. So your money is most likely safe with Wamo.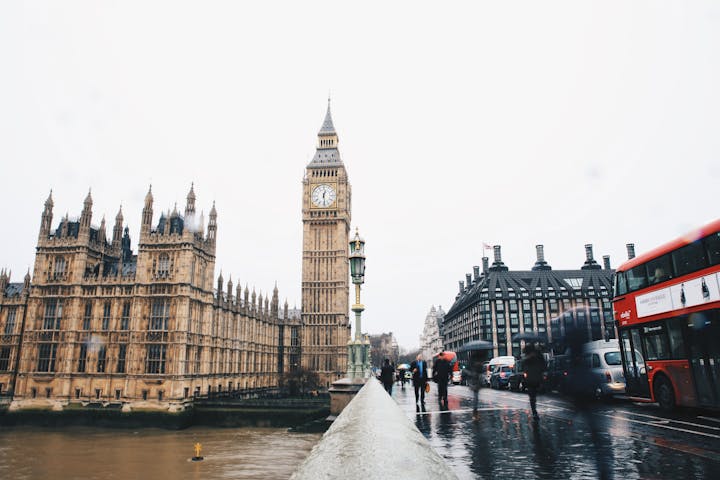 Requirements for opening a business account
Business Type
Wamo only offers business accounts to businesses. The following businesses are eligible for a Wamo business account:
Limited Liability Company (LLC) 
Public Limited Company (PLC)  
All limited companies should be registered in the European Economic Area (EEA) [*], Switzerland, or member states of the United Kingdom. 
Sole traders, freelancers, or the self-employed who do not have a registered company won't be able to open a Wamo business account. 
Other ineligible business types include:
Charities
Cooperatives
Public sector organizations
Private foundations or trusts
Other unregistered businesses.
Residence or Nationality of directors and shareholders
Another requirement from Wamo is that the nationality or residence of directors or shareholders should not be on its list of excluded countries, which includes Afghanistan, the Bahamas, Iran, Pakistan, Russia, and the US Virgin Islands [*]. 
Other countries could also make your application ineligible, but Wamo will assess that on a case-by-case basis according to other risk factors. 
Ineligible Industries
You will not be able to open a Wamo business account if your business conducts activities in an industry Wamo views as high-risk. Prohibited industries include tobacco, financial services, cryptocurrency, precious metals, gambling, not-for-profit organizations, registered and unregistered charities, and trusts [*].
How to apply for a business account
You can undertake an application entirely online. 
In addition to basic information about yourself and other directors and shareholders, Wamo will also ask for:
✅ Company registration name and number
✅ Company registration documents (e.g. Memorandum and Articles of Association)
✅ Proof of shareholder structure
✅ Registry extracts
✅ Proof of trading address 
✅ Proof of identity of any directors and shareholders: you can use your national identity card, passport, or driving license
✅ Identity verification.
The director opening the account must have their identity document physically with them to complete a digital biometric test online. Shareholders and other directors can use a clear image or scan of their identity document. Directors don't need to be physically present for the verification process as all verification is done digitally. 
📞 After your account has been successfully opened, Wamo will get in touch personally to get to know your business better.
Steps to apply 
Step 1
Download the Wamo app
Step 2
Submit your personal details (email verification, telephone number, etc.)
Step 3
Verify your identity
Step 4
Wamo will review your application and may request further information
It takes 10 minutes to finish the online account application process. Wamo does not say how long it takes to approve your application. Fintechs are usually upfront about their quick approval processes, as they have a competitive advantage over banks. 
Wamo products
Business account
From your Wamo dashboard, you can open a GBP IBAN, and EUR account to receive and send funds to nearly 90 countries. Wamo has a list of countries you cannot transfer money with [2]. 
Receiving funds
With your multi-currency account, you can receive international funds in GBP or EUR via the SEPA, Faster Payments, or SWIFT transfer systems. 
The sender can send the funds in EUR, GBP or USD. All USD payments will be converted to EUR or GBP and credited to your account, as Wamo does not offer local USD accounts (at the time of this review).
If the sender's bank supports outgoing SEPA Instant transfers, the payment will arrive in your Wamo account instantly. If the payment is made from a UK bank to your GB account via Faster Payments, then it is typically instant but can take up to 2 hours. 
If you are receiving an international payment from a country outside of the SEPA zone with the SWIFT system, the payment is likely to take a few days. 
Sending funds 
You can send international funds in GBP, EUR, and USD via the SEPA, Faster Payments, and SWIFT systems.
Faster Payments can be instant or take up to 2 hours. If the payment is made via a SEPA transfer to an EU recipient, it typically takes 1-2 business days to arrive, unless it is a SEPA Instant transfer. SWIFT transfers take at least a few business days to arrive.
Cards
Wamo offers account holders physical or virtual cards. Both are Visa debit cards, not credit cards. Wamo debit cards cannot be integrated with Apple Pay or Google Pay.
Card spending limits, as per the EU and UK card schemes, are:
| | |
| --- | --- |
| Daily number of transactions | 50 |
| Monthly number of transactions | 300 |
| One-time transaction limit | EUR115,000 |
| Monthly transaction limit | EUR290,000 |
| Number of daily ATM withdrawals | 20 |
| ATM one-time withdrawal limit | EUR500 |
| ATM daily withdrawal limit | EUR2,000 |
| ATM weekly withdrawal limit | EUR7,000 |
| ATM monthly withdrawal limit | EUR16,000 |
Foreign exchange
Apart from converting EUR to GBP and vice versa, Wamo does not offer further currency exchange services.  
If you want to send any payments involving currency conversion, like a USD payment, Wamo will ask for the final amount in USD to send. It then uses the ECB mid-market rate between the two currencies and adds a fee of 0.50% to calculate the EUR or GBP amount to be sent [*].
Additional services
Wamo offers the ability to register a UK company and open a business account at the same time. It typically takes 2-3 days to have an operating company and business account. There is a one-time fee of GBP99 for the entire package and registration process, which includes:
✅ Company registration processing, including posting your company registration certificate to you when it's ready
✅ A virtual office address for 1 year
✅ 3 months fee-free on your preferred Wamo business account (an introductory special that is limited to the first 1,000 companies). After 3 months, the advertised pricing plan applies.
With a Wamo account customers can access 31 sub-accounts. Each sub-account has its own unique IBAN. You can also schedule payments for a future date, and you can set up recurring payments to make the job of administering your payments easier. 
Fees charged
Start
Grow
Scale
Account Opening Fee
EUR99.99
Free
Free
Monthly Fee
EUR19.99
EUR49.99
EUR99.99
Local Transfer (In & Out)
EUR0.99
Free
Free
International Transfer (In & Out)
EUR14.99
EUR14.99
EUR9.99
Online Apple Pay Payments
1.49%
1.29%
0.99%
Online Mastercard/Visa Payments
1.49%
1.29%
0.99*
Wamo to Wamo Transfers
Free
| | | | |
| --- | --- | --- | --- |
| | Start | Grow | Scale |
| Getting a Debit Card | EUR0.99 | Free | Free |
| Getting a Virtual Card | EUR0.99 | Free | Free |
| ATM Withdrawal Fee (regardless of the amount) | EUR1.99 | EUR1.99 | EUR1.99 |
| Payment with currency conversion | +2% | +2% | +2% |
| Premium on top of ECB mid-market rate | 0.5% | 0.5% | 0.5% |
Getting in touch
To contact them, Wamo offers an online chat box, or you can email a team member at support@wamo.io or go to the Help Centre page on their website [*]. Calling to speak to a Wamo representative does not appear possible.
Summary
Since Wamo is a UK and Europe-centric player, It makes sense that if your business is registered in that region, Wamo could save you money compared to a traditional bank account. You can receive and send payments in over 30 countries quickly and relatively cheaply if your payments are deemed 'local', and by that we mean you are paying and receiving in GBP and EUR. 
If your business finances require you to make payments outside of the UK and EU, or you plan on expanding into other regions, an account with Wamo could add up quickly. The lack of debit card integration with Apple and Google is also a bit of a downer, but the card limits are reasonable and are unlikely to be a deterrent. 
Their FX commission of 0.5% is also pretty decent, but remember you would already be paying a monthly account fee for the privilege of a low FX rate. Again, not something to worry about if you mainly transact in the EU.
With Hong Kong-based payments provider like Statrys, you can get an 11-currency account and since it is based in Hong Kong, its fees are in HKD. Their flat monthly account fee is HKD88, and no account opening fee exists. For local payments, you only pay when you send (HKD5), and the fees for receiving and sending international payments are HKD55 and HKD75. Its FX fee is as low as 0.1%, and every client gets a dedicated account manager who can be reached within 15 minutes via Whatsapp, email, phone, and WeChat (time zone dependent). 
Final note
We do our best to source all of the information and data we can find and present it succinctly in our reviews, to save you the leg work. If we missed anything about Wamo, please send us a message and we will update this review to make it even more comprehensive.
This review is based on information available on the Wamo website as of February 2023.
FAQs
Wamo is an online platform that offers bank-like services with a multi-currency account. It was created in 2018, and it's based in London with an office in Malta.
Which countries is Wamo in?
Which industry cannot open a business account with Wamo?
Sources
1.

The EEA member states are: Austria, Belgium, Bulgaria, Croatia, Republic of Cyprus, Czech Republic, Denmark, Estonia, Finland, France, Germany, Greece, Hungary, Ireland, Italy, Latvia, Lithuania, Luxembourg, Malta, Netherlands, Poland, Portugal, Romania, Slovakia, Slovenia, Spain, and Sweden.

2.

Afghanistan, American Samoa, Bahamas, Belarus, Botswana, Cameroon, Central African Republic, Congo, the Democratic Republic of Crimea, Cuba, Eritrea, Ethiopia, Ghana, Guam, Guinea, Iran, Islamic Republic of Iraq, Lebanon, Liberia, Libya, Mali, Myanmar, Nigeria, North Korea, Pakistan, Panama, Puerto Rico, Russian Federation, Samoa, Saudi Arabia, Somalia, South Sudan, Sri Lanka, Sudan, Syria, Trinidad & Tobago, Tunisia, United States Virgin Islands, Venezuela, Yemen, Zimbabwe.
Disclaimer
This publication is provided for general information purposes only and is not intended to cover every aspect of the topics with which it deals. It is not intended to amount to advice on which you should rely. You must obtain professional or specialist advice before taking, or refraining from, any action on the basis of the content in this publication. The information in this publication does not constitute legal, tax, or other professional advice from Statrys Limited or its affiliates. Prior results do not guarantee a similar outcome. We make no representations, warranties, or guarantees, whether express or implied, that the content in the publication is accurate, complete, or up to date.