Are you looking to see whether or not Aspire App, a Singapore-based payment services provider is the right option for your business?
In this review, we look at many different aspects of Aspire, such as who can get an Aspire business account, the products on offer, the fees charged, and the level of customer service.
We also compare our Aspire business account review with Statrys, to help you understand which provider might suit your business.
What Type of Bank Is Aspire?
Firstly, Aspire is not technically a bank. It is a payment services provider that is similar to a bank in that it provides financial products like a business account, credit cards, and international payment services. 
Aspire is exempted from holding a license under the applicable Singaporean regulations, for a specified period. Therefore, Aspire provides its services in conjunction with partners duly licensed by the relevant Singaporean authorities.
More precisely, Aspire says its funds are held in a trust account with a Tier 1 Singaporean bank. A Tier 1 category means the bank has strong capital reserves in case anything goes wrong. Is Aspire safe? As safe as the Tier 1 bank, we think it's fair to say.
Requirements for Opening a Business Account
Only businesses incorporated in Singapore can apply for an Aspire business account that has SGD and USD functionality. This excludes businesses operating in a prohibited industry listed in their Acceptable Use Policy, such as gambling, weapons manufacturing, pharmaceuticals, mining, and some financial services, including cryptocurrency.
If your business is incorporated outside of Singapore you can apply for a limited Aspire business account that operates in USD only. Provided your business is not incorporated in a sanctioned country and is on the list of countries eligible for a USD account. The sanctioned countries are Ivory Coast, Cuba, Iraq, Iran, North Korea, Liberia, Libya, Sudan, Somalia, South Sudan, Syria, and Yemen.
For businesses wanting to incorporate in Singapore, Aspire offers an incorporation service and business account in its Aspire Kickstart product. There are a number of business structures you can choose from for incorporation. If you're unsure, contact Aspire for more information. 
💡Important: Aspire does not offer accounts for individuals.
How to Apply for an Account
You can apply for an Aspire account on their website.
You will need to provide the following information:
Director details
Business details including name, UEN, entity type, size in turnover, number of employees, and a description of your business activity or the address of your website
Identity verification with a selfie or through the MyInfo platform.
If your company has shareholders who own more than 25% of the company's ordinary shares, you need to supply Aspire with a certificate of ownership for each shareholder owning more than 25%. The certificate should include the percentage amount owned, and the name, ID number, nationality, and address of the shareholder.
To learn more about the documents required to open an account for a Singapore business, please visit Aspire's FAQ.
Once the application is submitted, you should hear back from Aspire in 1-3 business days.
Aspire Products
1. Business Account 
Aspire offers business accounts that are like a bank account, and where you can hold two currencies: SGD and USD.
They say EUR and GBP capabilities will be available soon, but how soon we do not know. Customers can apply for one business account per business only.
Aspire calls its business account a multi-currency account. It is actually two separate accounts. Each currency has its own local account number and SWIFT code.
SGD Account
The SGD Account is located in Singapore. It supports receiving and making payments in over 30 currencies.

Receiving money 
The SGD Account can receive money locally from Singaporean banks. The limit per transfer is SGD200,000 if funds are received via FAST.
The SGD Account can also receive international payments via SWIFT in 32 currencies. The amount received will be automatically converted into SGD in your account.
Sending money
To make a payment from the SGD Account, you use FAST for local payments to Singaporean accounts and WISE for international payments to overseas accounts. FAST is the number one payment system in Singapore. There is a limit of SGD200,000 per transfer for both local and international transfers.
When using WISE to make payments to a business or person overseas, you can choose the currency the beneficiary receives the money in. Aspire makes the foreign exchange calculation based on mid-market rates, the midpoint between the buy and sell prices of the two currencies. Funds can be sent in EUR, for example, to an entity in the European Union. 
Payments can also be scheduled for a future date, which can be handy when managing a large flow of payments. 
USD Account
The USD Account is based in the USA. It supports receiving and making payments in 37 currencies.

With a USD Account, you can receive money locally from a US payer, and you can receive international payments via SWIFT.
For Stripe, you cannot receive USD because you cannot link your USD Account to the Stripe platform. Stripe requires a USD Account to be based in Singapore and Aspire's USD Account for SWIFT payments is based in the US. You can however link your SGD Account to Stripe and receive payment in SGD.
With the Aspire USD Account, you can make local payments within the US and international payments using SWIFT.
For local USD payments, there is a limit of USD 1,000,000 per transfer, but there is no limit to how many transfers you can make.
For international SWIFT payments, there is no limit to the transaction amount. Money can be sent to any country except those on a prohibited list, which includes: Belarus, Crimea, Cuba, Donetsk, People's Republic, Iran, Libya, Luhansk People's Republic, Myanmar, North Korea, Russia, South Sudan, Syria, and Venezuela.
USD payments cannot be scheduled for a later date.
2. Cards
Aspire offers account holders Visa cards, which they call corporate cards, but your business must be registered in Singapore. 
You can have multiple cards for employees and external individuals in physical or virtual card form. 
Corporate cards come with the usual features offered in today's generation of cards, including monitoring payments in real-time, managing spending limits, recording transactions, and freezing or locking cards.
An Aspire corporate card can be used for Apple Pay and Google Pay. Cards can be used to withdraw cash from ATMs, with some restrictions, and credit limits can be set for each card. And card users can earn 1% cash back on certain purchases.
An Aspire corporate card is linked to the SGD Account or the USD Account. If it is linked to the SGD Account, the card's currency is SGD. If it is linked to the USD Account, it's USD. If you make a purchase in another currency, the purchase will appear in SGD or USD, depending on which account the card is linked to.
Other card restrictions may apply but they are not listed on the Aspire website. Contact Aspire for more information.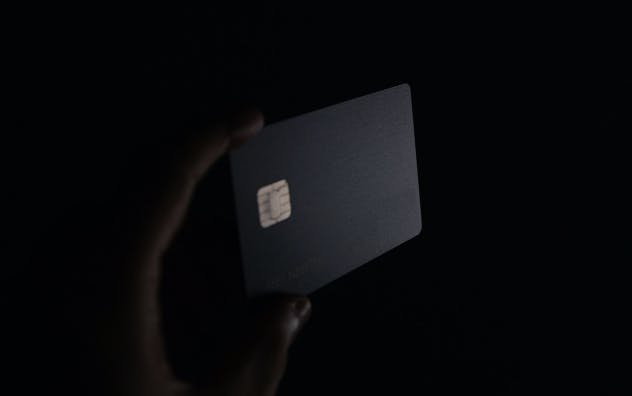 Foreign Exchange 
In your Aspire business account, you can convert between SGD and USD using their 'Convert Money' feature. This converts SGD in the SGD Account to USD in the USD Account and vice versa. 
Aspire does not mention if a fee is charged for this service, but we assume it's free. Check with them first before you start transferring.
Other Services
Aspire aims to be an all-in-one business finance solution for companies. Other services provided include: 
Integration services with accounting software
Expenses management 
Payables Management
Receivables Management
Some of these services might be relevant to your business, so be sure to visit the Aspire website to understand what is on offer.
Fees Charged By Aspire
We have taken the following pricing information from the Aspire website. Pricing can change, so be sure to check their website for the latest information.
Pricing Plan
| | |
| --- | --- |
| Standard Plan | SGD12/month |
| Pro Plan | SGD99/month |
| Custom Plan | Custom pricing |
| Expenses management add-on | SGD5 per user/month |
Receiving
Incoming local SGD payment = Free
Free
Incoming international SGD payment

[

20

]

SGD35
Incoming SWIFT payment in another currency
Best exchange rate with no fees
Sending
Outgoing SGD payment
Free
Outgoing SWIFT payment in another currency
Mid-market rate + WISE fee
| | |
| --- | --- |
| Receiving | |
| Incoming local USD payment | Free |
| Incoming SWIFT payment in USD | USD8 |
| Incoming SWIFT payment in another currency (converted to USD) | Best exchange rate + USD8 fee |
| Sending | |
| Outgoing local payment in USD | Free |
| Outgoing SWIFT payment in another currency | Best exchange rate + USD8 fee |
| | |
| --- | --- |
| Payment in foreign currency | Best exchange rate with no fees |
| Cashback | 1% on qualified spending |
Keep in mind commissions charged by Aspire on foreign currency conversions vary depending on the amounts being converted. This is pretty standard within the financial services industry.
Getting in Touch With Aspire
To contact Aspire, you can lodge a ticket with them. A ticket is simply a request for information they will then prioritize and respond to.
You can also call them in Singapore, email them, use their chat box, or visit their FAQ page for more information. They say they respond to emails within one business day.
Aspire vs Statrys
Choosing a business management solution for your payment needs is an important decision. The best choice will depend on the needs of your business. 
To help you get a clearer picture of your options, we compare Aspire and Statrys on products, pricing, and customer support. 
Please note, this comparison is a guide only. Make sure you read the fine print for each offering to determine the best solution for your company. 
Products
Aspire and Statrys have a similar product offering around business accounts. This includes:
Business accounts with local and international transfers
Local payout services
Payment cards
Foreign currency exchange
With Aspire you can hold SGD and USD Accounts, which is great if your business operates in these currencies. If so, Aspire is probably the best way to go.
If your business operates in multiple currencies and you want to hold money in these currencies, then Statrys might be a better option. Additionally, if you want to pay locally in Australia, Statrys covers that option.
Pricing
Aspire's standard monthly plan costs SGD12 per month. This equates to around HKD68. Statrys' monthly fee is HKD88, so there is a slight cost saving there should you decide to go with Aspire. 
If you want to have multiple users of the business account, Aspire limits users to five under the standard plan. Additional users cost an extra SGD5 per user per month. Statrys has no limit on the number of users. So, if a few people are going to use your business account, then Aspire would be a good pick. If you plan on having many account users, then Statrys could be more advantageous. 
Comparing international payment fees can be challenging for the uninitiated. When you read the fine print, you will find that Aspire may have slightly cheaper prices in general. But this depends on where you are located and the countries and currencies you transact in. 
Customer Service
In the international payments business, having a dedicated account manager to help you resolve a problem or issue urgently is a huge asset. 
We could not find any mention of an account manager on the Aspire website. Getting in contact with them appears easy enough, with a chat box, a response by email in one business day, and a phone number to call. Their ticketing system seems a little technical and would be worth trialling to see if it is the quickest and easiest way to get answers. 
Statrys is the only fintech offering a dedicated account manager who can be reached via email, phone, WhatsApp, WeChat, and Chatbox. Response times are in minutes, not hours or days. We encourage you to read reviews left by Statrys clients. 
Ready to set up a Statrys account? Chat with one of our friendly customer representatives.
Final Note
Anything we missed? Drop us a message and we will do our best to make the review even more comprehensive.
The Review is based on information available on the Aspire website as of January 2023.
FAQs
What is Aspire Singapore?
Aspire is a Singapore-based all-in-one finance operating system for businesses. The fintech company provides business accounts, corporate cards and other features such as expense management.
What type of bank is Aspire?
Disclaimer
This publication is provided for general information purposes only and is not intended to cover every aspect of the topics with which it deals. It is not intended to amount to advice on which you should rely. You must obtain professional or specialist advice before taking, or refraining from, any action on the basis of the content in this publication. The information in this publication does not constitute legal, tax, or other professional advice from Statrys Limited or its affiliates. Prior results do not guarantee a similar outcome. We make no representations, warranties, or guarantees, whether express or implied, that the content in the publication is accurate, complete, or up to date.