How can I update the payee's details?
To make changes to the payee's details, you can modify the purpose of payment, their contact details, and the address of the payee directly when you select the payee from the Payees tab. Simply choose the relevant payee and update the necessary information accordingly.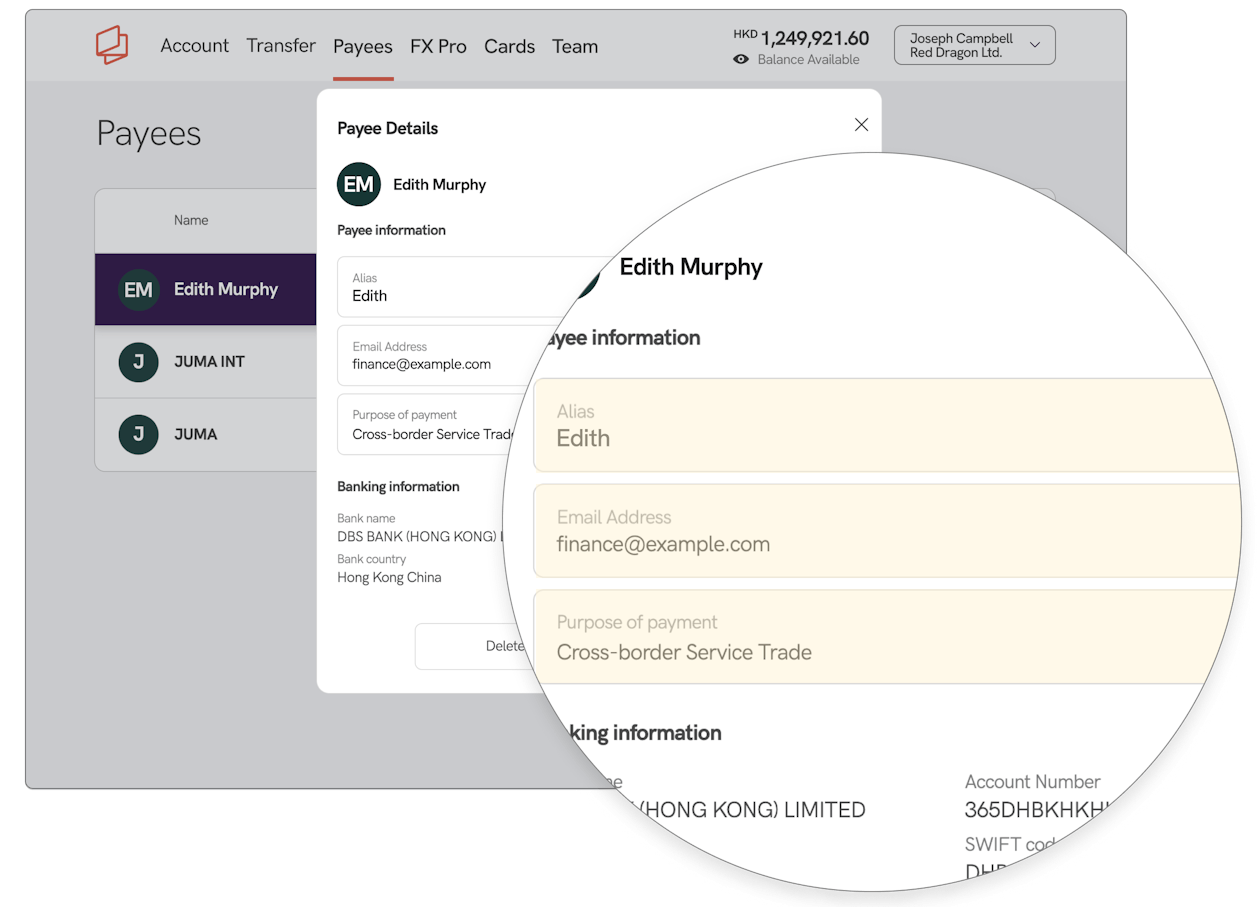 However, as part of our compliance policy, if you need to make other changes to the payee's details, such as their name, bank account number, or other related information, please reach out to our dedicated support team who will assist you with the revision.