The Best Banks for Digital Nomads
Working remotely has become a viable option for many individuals in recent years, and this has also led to a need for more flexible banking services to cater to their needs. Some insights from Forbes mention that 74% of professionals expect remote work to be a standard.
These individuals, who can be referred to as digital nomads are dependent on technology for work while staying on the go traveling from one location to another. And with that, they need solutions with the capacity to be accessible and flexible.
In this article, we will list the 8 best banks for digital nomads, along with their features and limitations to help you find the best bank for you.
What are Digital Nomads?
Digital nomads are basically remote workers that often travel to different countries around the world using different technologies and the internet.
You can work in a coffee shop, co-working space, or basically anywhere that has a WiFi connection.
Many digital nomads take on work as freelancers, consultants, or business owners, with their setup being highly flexible.
Here are some of the most common nomads jobs people take:
Editing and Copywriting
Design and UX/UI
Marketing & Advertising
Accounting
Project management 
Web development
App development
With their work constantly moving with them, digital nomads need a flexible bank account to handle their transactions with customers, clients, or partners. Here are options that can be considered.
What should Digital Nomads Consider in a Bank Account?
In choosing the right bank account, there are a few things that a digital nomad might want to look for.
For one, convenient international access. Digital nomads should be able to easily access their funds from anywhere they are. Many banks offer multiple currencies together with a user-friendly mobile platform so that their customers can manage their finances on the go. So this should be something that digital nomads might want to consider.
Another thing to consider is the fees especially when making international transactions. As digital nomads send and receive payments across different countries, these transactions will accumulate and could cost large fees with some banks. Digital nomads should consider the fees of these transactions as well as other fees such as ATM withdrawals when in a foreign country.
It's also worth considering access to customer support and the security of finances among other things. So we encourage you to take time to consider these points for each option.
💡Recommendation: It is always a good idea to have more than one bank account in case one of them has any issues. There is nothing worse than having all your eggs in one basket in a foreign country and having no access to your funds or a way to get paid.
Now, let us discuss some of the best banking options for digital nomads.
1. PayPal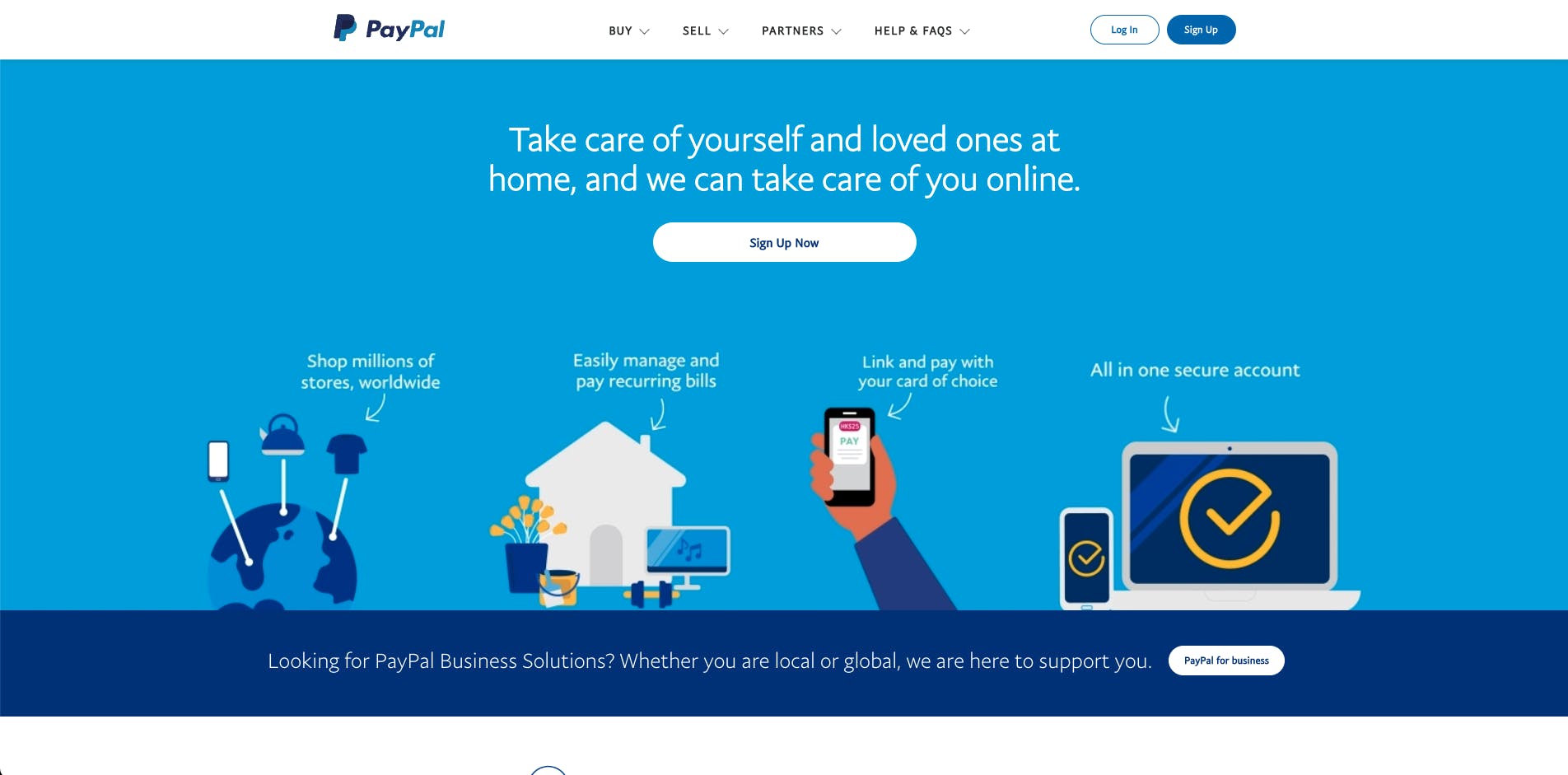 Being the largest international digital banking platform, PayPal provides global currency exchange services that allow money transfers across the globe.
PayPal is one of the largest payment service providers, with a customer base of over 430 million by the end of 2022.
You can accept or send payments easily in different currencies with added foreign transaction fees.
Though PayPal is not a bank, you can open an account similar to a bank account where you can hold and receive funds as well as transfer money.
With PayPal, you have the option to open either a personal account or a business account, each with its own purpose.
Pros:
You can send, receive, and withdraw money in over 200 countries in 25 different currencies in one single account.
Relatively quick money transfers, only taking about 1-2 business days to get the money transferred.
Support for a variety of methods to receive payments through Paypal including PayPal share links, QR codes, and app integrations.
Cons:
However, there are still some fees attached to it. For Hong Kong-based customers, you'll need to pay for 3.9% + $2.35 HKD per transaction.
For international customers, a 4.4% + fixed fee will be charged.
For withdrawal, it is free only if you're withdrawing money of more than HKD1,000.
2. Payoneer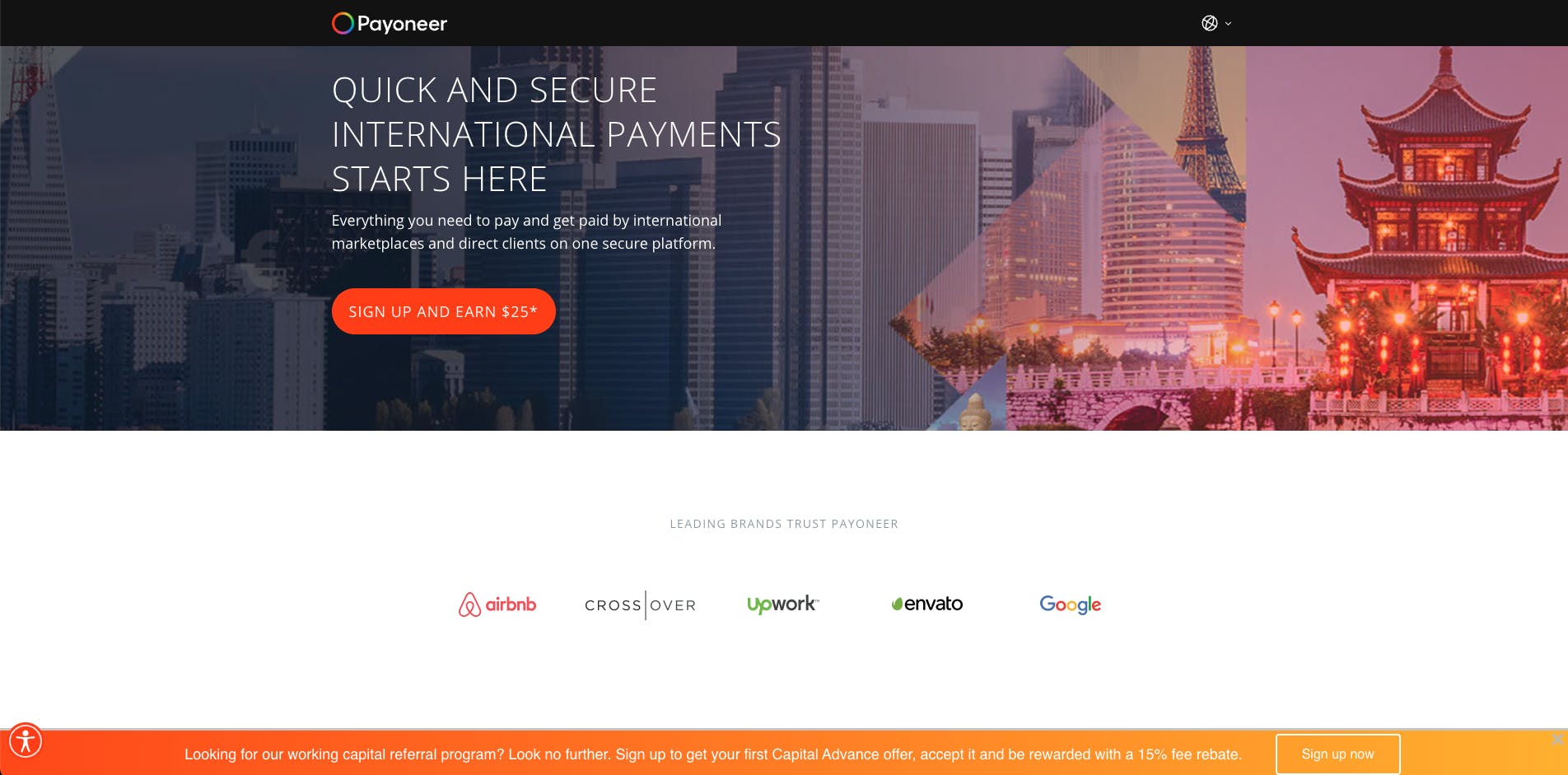 Payoneer is another online payment platform that was founded in 2005. The platform allows users to make international transfers around the world.
They also have additional features including a debit card and a multi-currency account for more efficient international transfers.
Payoneer has a customer base of 4 million users, and they work alongside other companies such as Zoho, to provide their payment services to more users.
With Payoneer, you also have the option to open a personal account or a business account.
Pros:
Payoneer supports 150 local currencies which covers most of what you may need.
You can withdraw money through bank transfer, ATM, or point-of-sale. Similarly, you can also do it over the mobile app or card they provide.
Payoneer has relatively affordable international transfer fees.
Cons: 
Their card can be used in any ATM in the world but then they do have a maximum daily limit of $2,500 which might be limiting.
Though basic fees may be low, you may have additional fees for certain transactions.
3. Revolut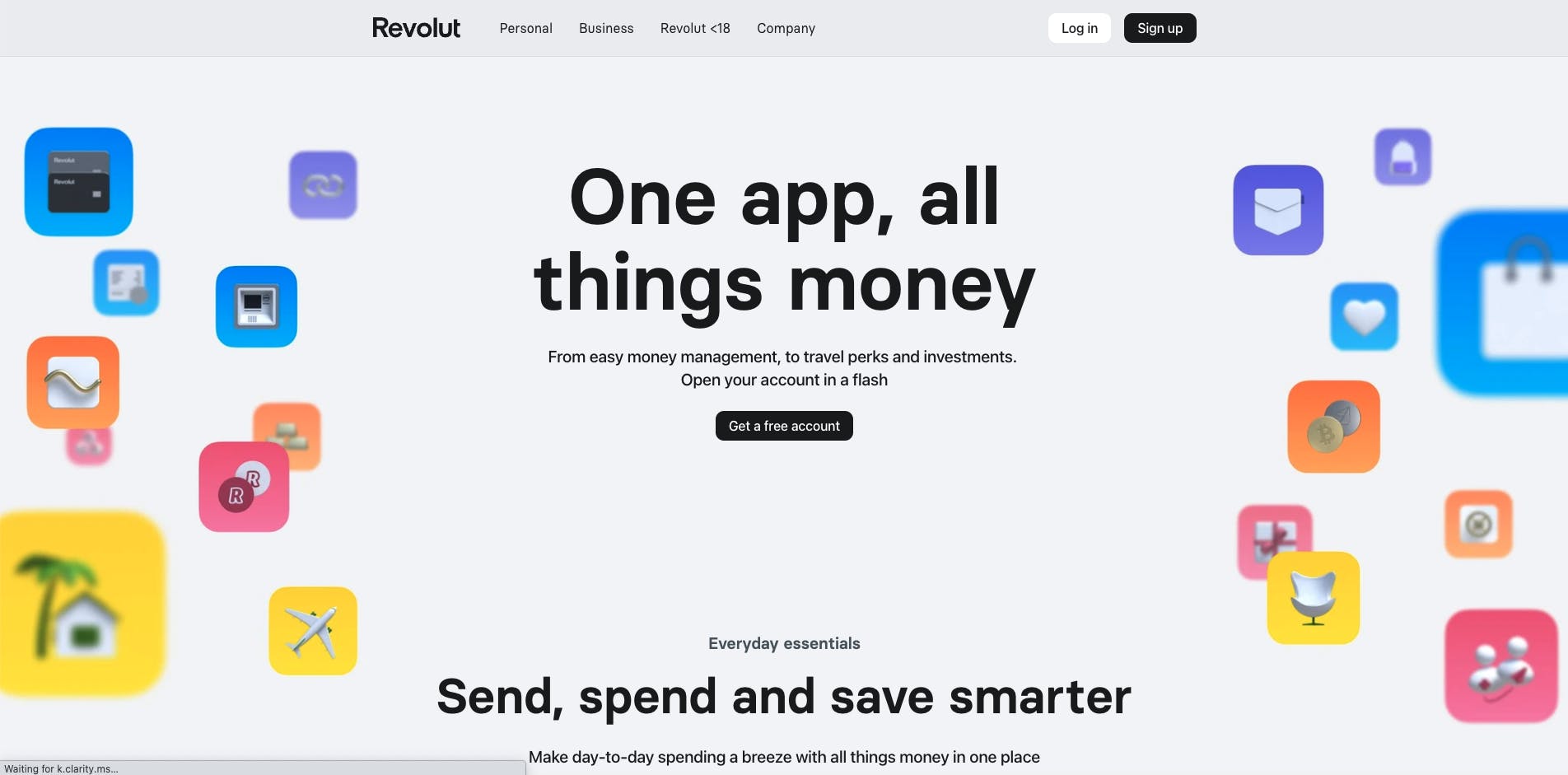 Revolut is a European-based digital bank that offers international money transfers. It was founded in 2015 and has risen in popularity in recent years.
Revolut also has a mobile app for you to manage your digital bank accounts. It is mostly an app-based bank targeting young users.
According to Statista, Revolut has had an increasing customer base since 2018 and now has over 25 million users in 2023.
Like PayPal and the rest of the alternatives on these lists, you have the option to open an individual account or a business account depending on which fits your situation better.
In case you're interested, we have a guide on how to open a personal Revolut account and a Revolut business account.
Pros:
Revolut is a completely digital bank that offers prepared debit cards and budgeting tools
Revolut offers a range of different plans to cater to different types of users
Cons:
Although they might have a help desk available for customers, there have been reports of the poor customer support they provide.
Also, they don't have standing orders or deposit guarantee so you can only make direct debits in EUR
4. Charles Schwab Bank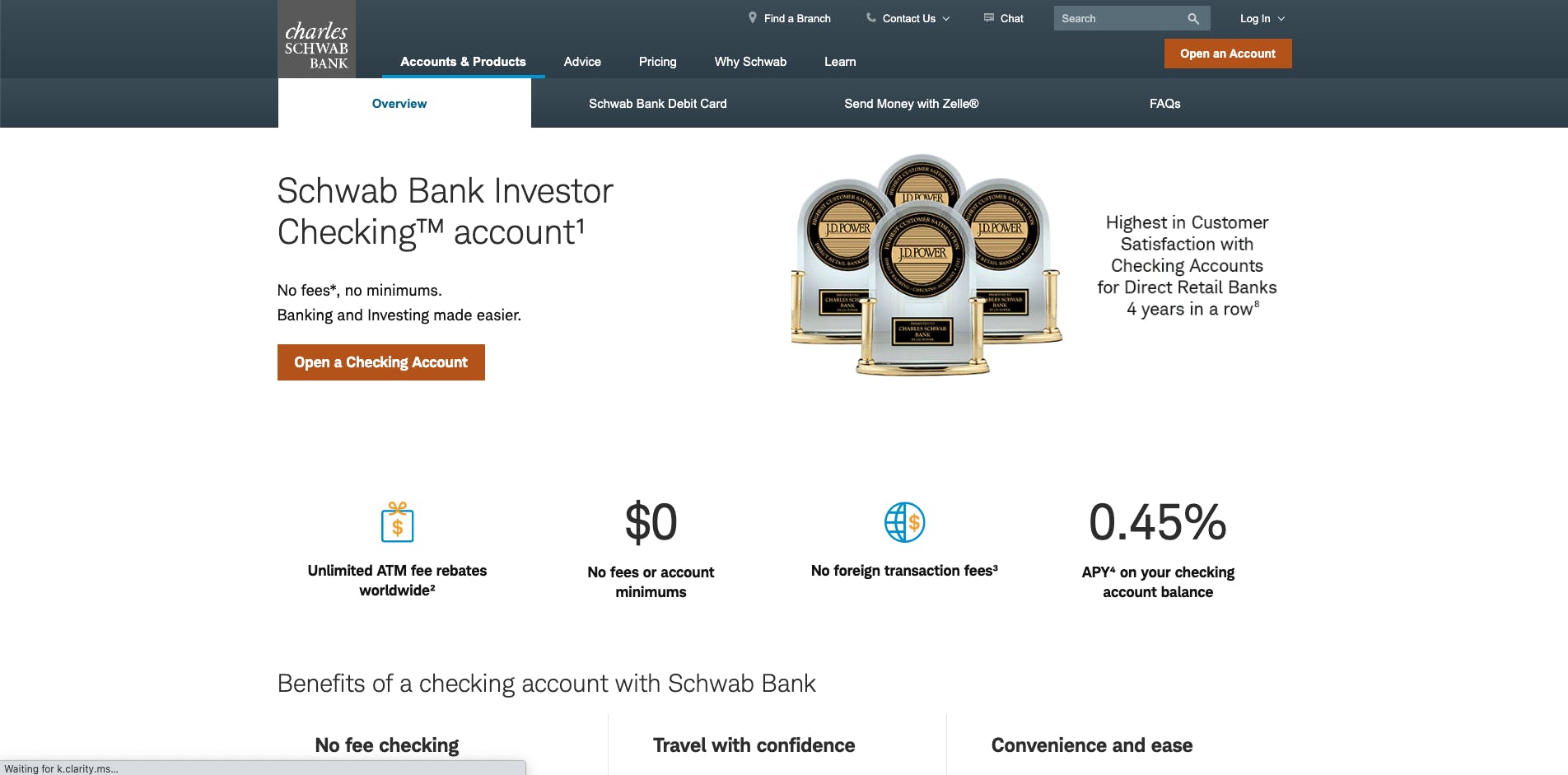 Charles Schwab Bank is a US-based bank founded in 2003 and a child company of Charles Schwab Corporation.
It's primarily used as an investment platform but also provides savings and checking accounts for as an online banking solution. It's worth noting that the checking account offered by Charles Schwab Bank needs to be linked to a Charles Schwab One Brokerage account.
Despite this, the customer base continues to increase with Charles Schwab Bank as the number of accounts opened with them has increased greatly within the past years, now close to 8 million accounts being opened yearly.
Digital nomads can appreciate some of their competitive fees but may find some of their services limited.
Pros:
Charles Schwab Bank has no ATM fees worldwide making withdrawing money accessible
Charles Schwab Bank has no foreign transaction fees
Cons:
You're forced into opening a Charles Schwab Brokerage account which may not be necessary for you
The account is only for US-based customers.
5. Monese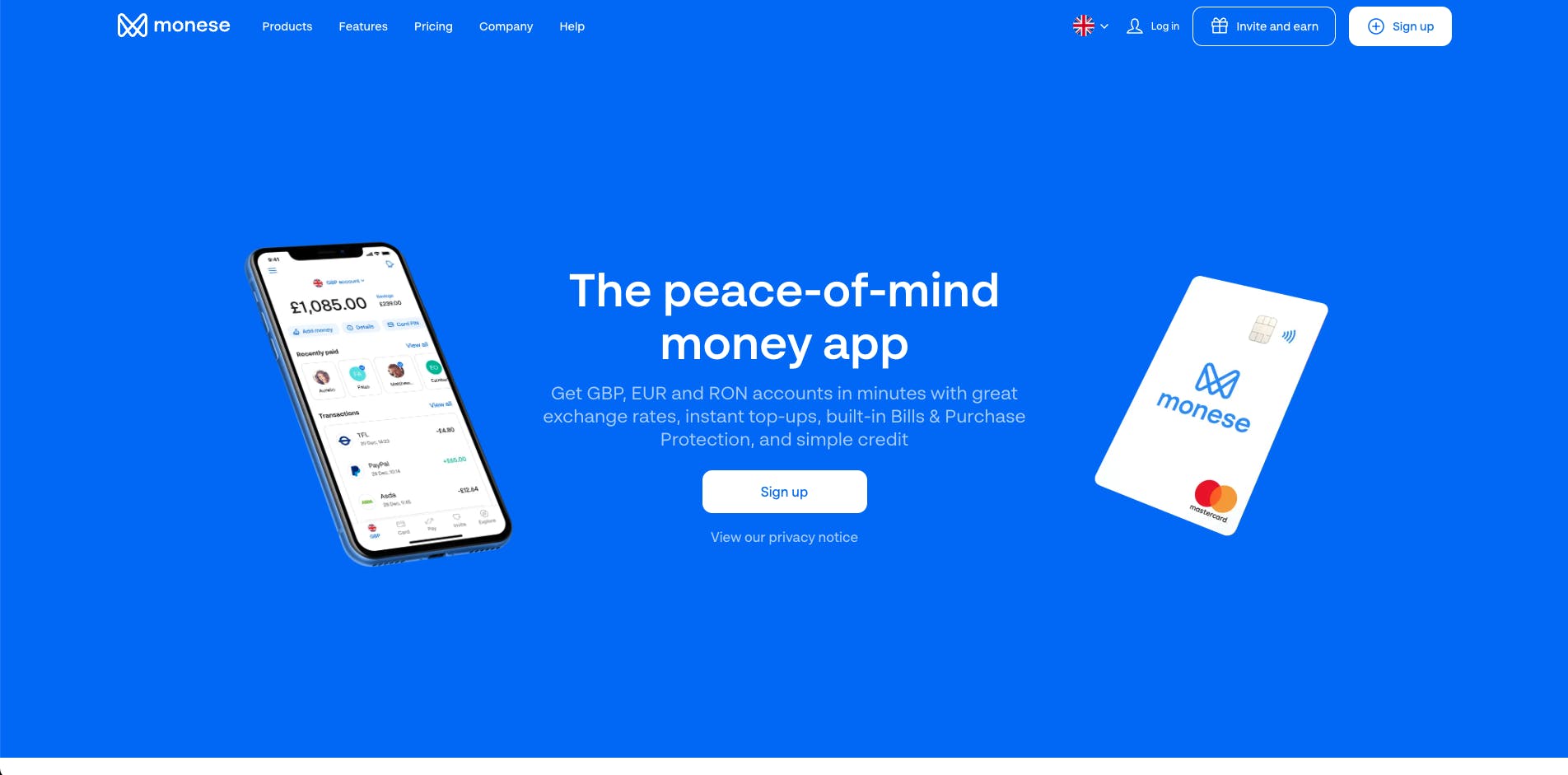 Monese is a fintech based in the UK that provides international money transfer services and current accounts that aim to challenge traditional banks.
As of today, Monese only provides multi-currency accounts in these three currencies – GBP/EUR/RON, and available to European citizens.
They do transfer money to other countries and currencies with added foreign transaction fees and they offer a debit card as well.
Monese is most popular in the UK, France, and Romania as seen in the number of mobile app downloads from these countries.
Pros:
Easy account opening process eliminating the need for a proof of address.
The mobile app is easy to use and intuitive, the type that digital nomads are looking for.
Cons:
Their services are only available in Europe and the UK.
There are limits to transactions depending on the type of account you hold which can be lim
6. N26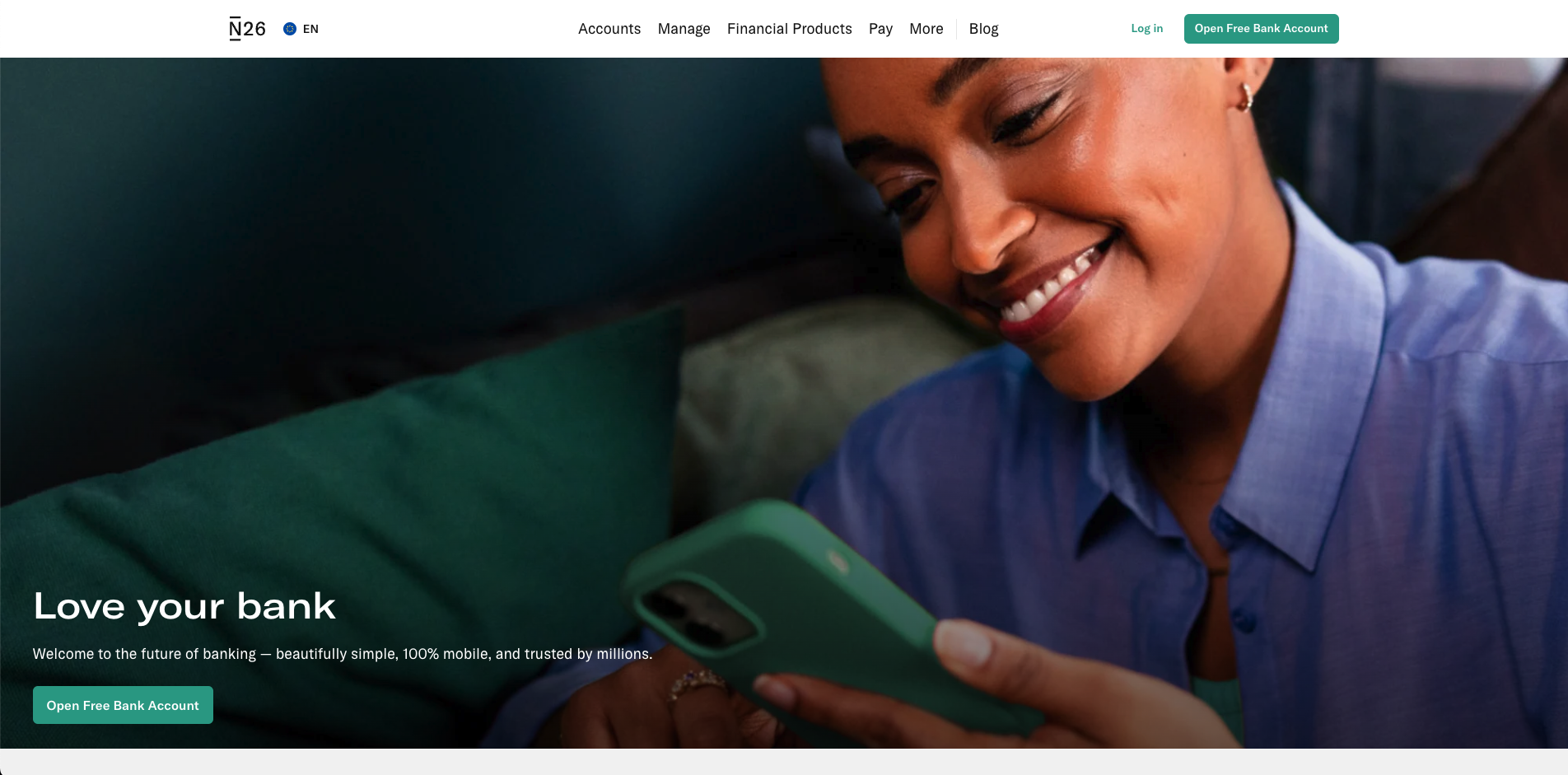 N26 is a German digital bank or a neobank that only serves digitally on its banking app.
They offer a multi-currency account as well as other services such as a debit card and currency exchange. This bank allows for digital nomads to hold and handle their funds in multiple currencies which is extremely useful being on the go.
N26 is a digital-only bank that aims to provide services similar to what traditional banks offer. Their account starts free and allows users to make basic transactions, but start to incur fees with more advanced features.
Together with Revolut, N26 has had impressive growth in its customer base from 1 million in 2018 to 7 million in 2021, and the trend continues to go in this direction.
Pros:
N26 has no monthly fees for the basic account
No charges for overdrafts as well
You can categorize your purchase on their N26 app
Cons:
Only 1 basic account is available; with limited access to Asia
For domestic ATM withdrawal, a $2 will be charged per transaction; unless you upgrade your account
7. Wise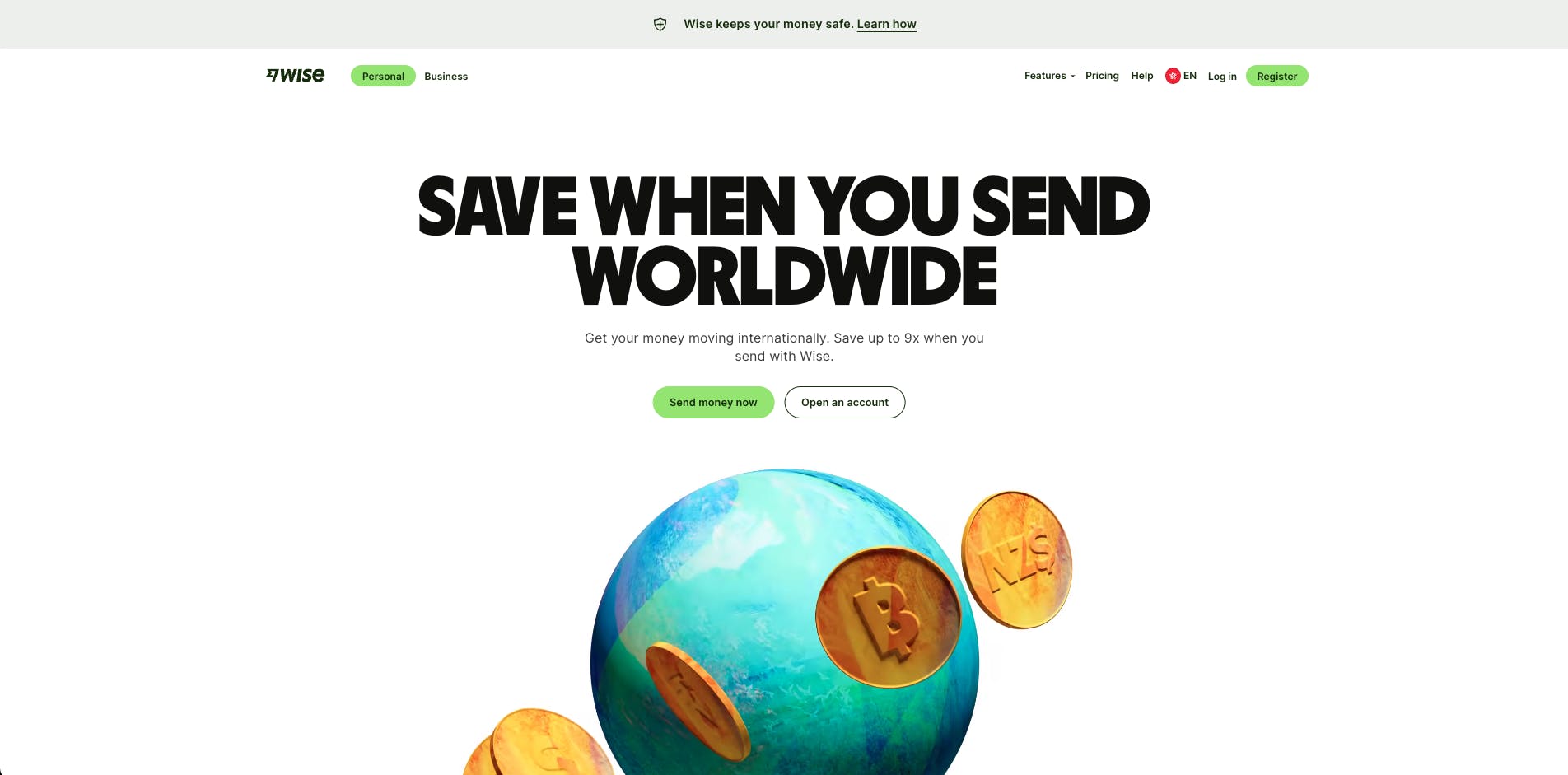 Wise is another online money transfer service, previously known as TransferWise, and was founded in 2011.
They offer cross-border payment services as well as currency exchange services while marketing lower fees and competitive exchange rates.
Wise continues to be one of the larger money transfer services with a transfer volume equivalent to 76 million GBP in 2022, growing  40% from the previous year as reported by Statista.
Wise has also launched its international account where users can hold and manage funds in different currencies directly from their app. In some countries, you even have the option to have your own account details with Wise.
Pros:
Wise has its own debit card to make payments directly from the Wise account
Fees are relatively cheaper and support over 50 currencies with a competitive exchange rate
Cons:
The multi-currency account is limited to specific countries
The services offered by Wise as a banking solution are still quite limited compared to banks
8. Monzo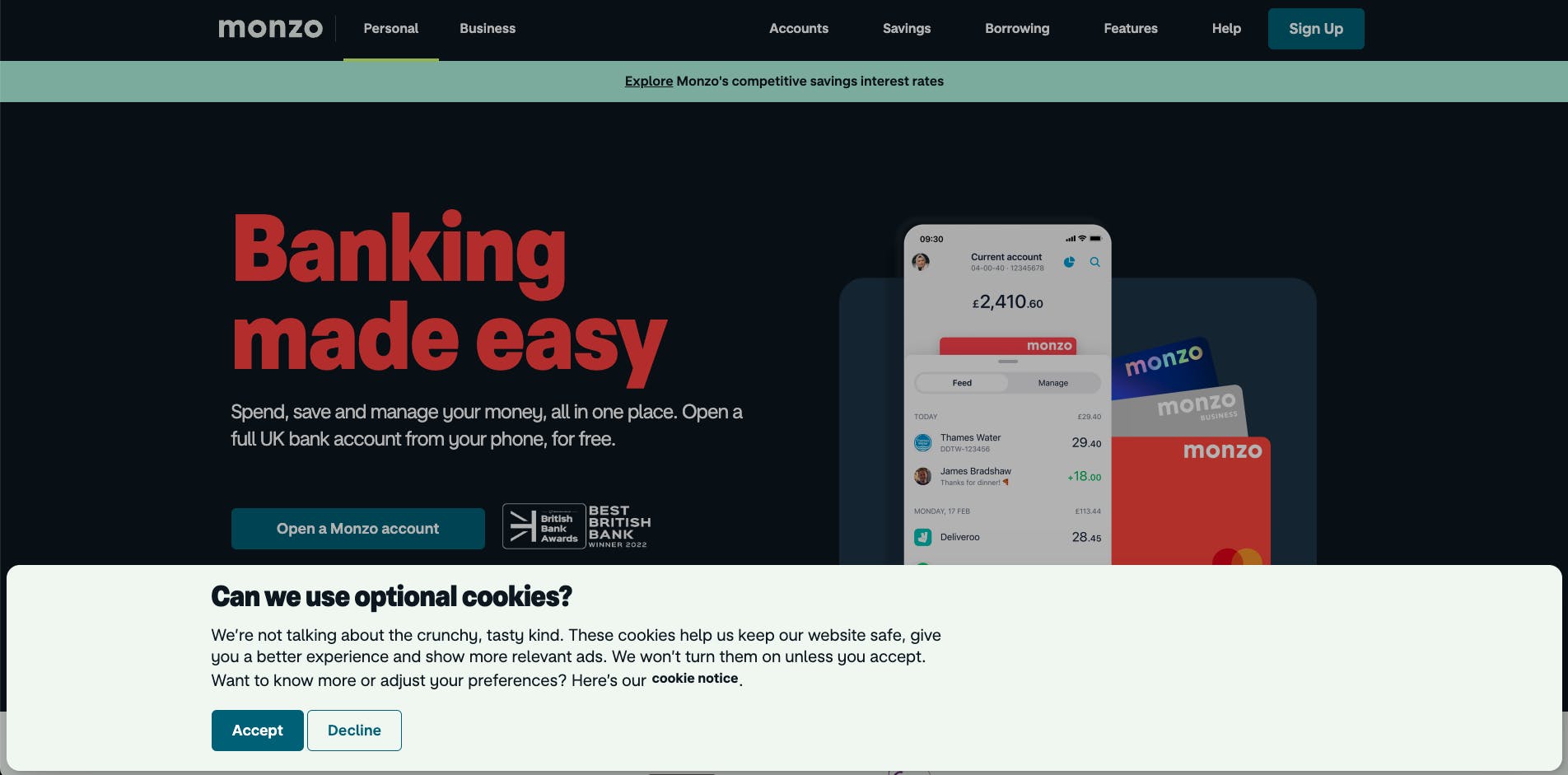 Monzo is a UK-based digital bank that offers banking services fully online through its mobile app. They offer a range of banking services including debit cards, budgeting tools, and ATM withdrawal capabilities.
Monzo is considered a challenger bank that aims to compete against traditional banks in terms of the full range of services that they offer. The bank now offers personal loans and integrated savings accounts without the need for a physical branch.
The bank is considered one of the largest digital banks in Europe and it can be seen in their increasing popularity. In 2023, they have over 13 million downloads of their mobile app, from a customer base of only 5 million in 2021.
If you're interested in an account, read our guide on how to open a Monzo account.
Pros:
Have a mobile app for customers to manage their accounts
No monthly costs
Free ATM withdrawal within the UK
Cons:
Only available to residents in the UK
If you don't have IBAN number, no international payments can be received
0.35-2% of currency exchange fees for International transfers will be charged 
FAQs
Digital nomads are individuals who work remotely while constantly traveling from one location to another. Typically, digital nomads tend to work in foreign countries where cost of livings are cheaper than their home countries.
What are the best banks for digital nomads?
Why is choosing the right bank important for Digital Nomads?