13 Dropshipping Business Ideas That Are Profitable in 2023
Wireless Security Cameras
Looking for new dropshipping business ideas is vital as it's one of the most challenging aspects when starting your dropshipping journey. Your products and business will ultimately determine your success. 
While starting an online store might seem simple, turning it into a profitable business may be more challenging than you think. In fact, one of the major causes of dropshipping failure is not giving your customers enough value.  
That's why you have to pay attention to the latest trends in the market and carefully pick the products you sell. Getting a list of all profitable business ideas that have potential also helps. 
That way, you won't have to spend weeks looking up what products to sell. 
How to Find Dropshipping Business Ideas?
For starters, there are a lot of dropshipping guides on the internet that you can use to help you find the right dropshipping products to sell. Before finding your product, you need to get acquainted with these skills first:
1. Research
You probably heard this countless times, but without research, you don't know what you're getting into. 
First, make sure you use the best market research tools to find what types of products you can sell, the best-selling products in the market, and the niche you can take on. 
You can also get inspiration from the most successful ecommerce stores out there. Usually, finding an excellent dropshipping product isn't dominated by major brands. It's small and lightweight, non-seasonable, and, most importantly, retails in the sweet spot of ecommerce. Check out this handy guide on how to start a dropshipping business.  
2. Know Your Competitors
The last thing you want is to enter a saturated market. So, it would help if you determined how many sellers you're up against. Look on Amazon or eBay for your product idea, and check the current listings. How many sellers do you come across? 
Look at how many sales this particular item generated and whether or not the market is saturated. You can also use Google to look up your product. See who else is advertising the product and what their pricing is.  
Can you compete with it? If you can't provide competitive pricing, it's not a good idea to pick the product in the first place. However, if you can differentiate your product somehow, it might still be worth entering the market. 
3. Choose Profitable Products
At the end of the day, everyone loves a low-risk business model. So make sure you pick products that will give you a decent profit and are most likely to sell well. 
Ideally, you must choose products in demand in international and local markets. Usually, trending products are your ticket to a successful ecommerce store, leading to better sales volume. 
4. Figure Out Your Profit Margin
When you have a product idea, you must know how much you can sell your product and your profits. 
We recommend picking products selling between $15 to $200. There are several reasons for this. One is to have an affordable product that allows you to sell at a higher volume. Also, the profit margin you should aim for should be at least 20 to 40%. 
5. Find the Right Dropshipping Supplier
Here's the thing, not all dropshipping suppliers are created equally. Although you can always change suppliers if issues arise, you should find trustworthy partners from the get-go, as they can affect every aspect of your business. 
Here are some tips to help you get started: 
Reach out to manufacturers: Contact the manufacturer of the items you want to sell for a list of suppliers they work with. Doing so ensures that you're working with legitimate suppliers. 
Go to trade shows: Look for any trade shows related to your niche. They're an excellent way to meet suppliers and view products in person. 
Google extensively: Many dropshipping suppliers haven't mastered marketing yet. Look for different search terms and look past the first page of Google results.
Order from competitors: You can also order products from competitors or drop shippers that you want to be like. Look for the return address that tells you who their dropshipping supplier is. It's an excellent opportunity to check for competition and look for prospective suppliers. 
💡 Insight: It helps to have an extensive list of must-know dropshipping suppliers. 
Profitable Dropshipping Business Ideas
So now that you know the basics, here's a handy list of the best dropshipping products for aspiring entrepreneurs: 
1. Clothing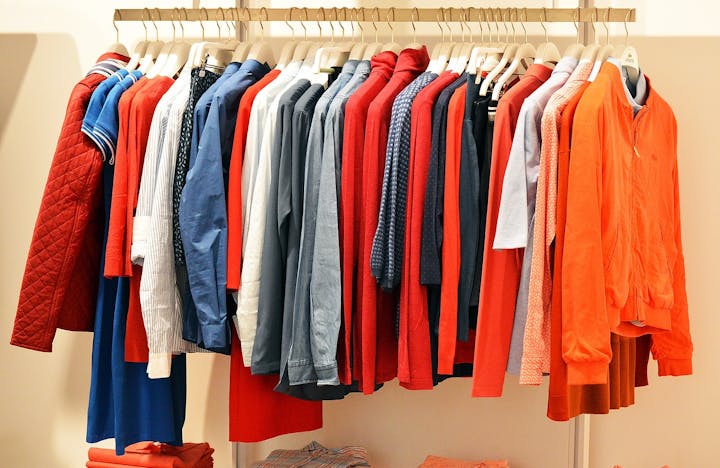 Free-for-use image on Pixabay
Fashion retailers in the ecommerce market show steady growth in this market segment. The clothing industry has one of the biggest revenue share and is on an upward trend worldwide. 
The fashion niche is perfect for someone who wants to start a dropshipping business. You can start your online store by using tools like Google Trends to know what types of clothing are in high demand. 
2. Fitness Equipment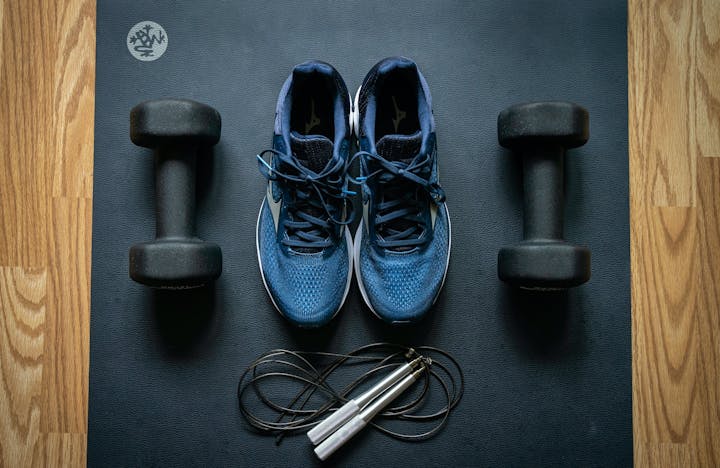 License-free photo by Alexandra Tran on Unsplash
The fitness industry has also been on an upward trend as more and more people are conscious about their health and well-being. Since it has a limited customer base and you can still only have limited fitness equipment, it does give you high-profit margins. 
If you want to sell fitness equipment, you need to figure out first whether or not the equipment is safe to use and whether or not it can cause accidents. Usually, poorly made equipment causes severe injury and damage that's not always good for an online business. 
3. Electronics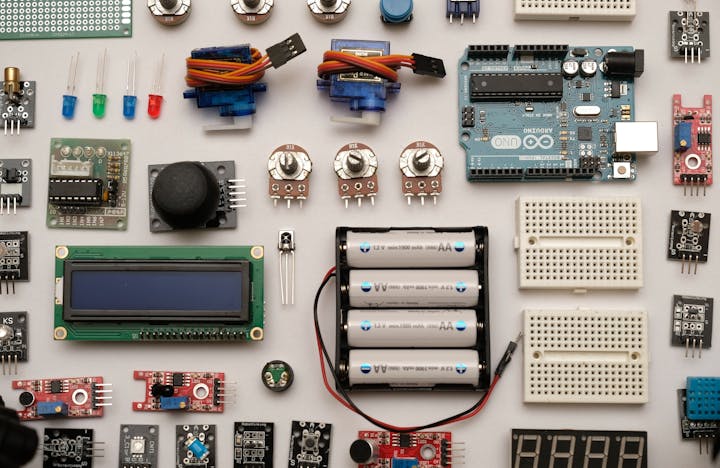 License-free photo by Robin Glauser on Unsplash
If you love staying on top of the latest tech and electronic products, why not sell them as dropshipping items? According to research, over 45% will come from consumer electronics revenue this 2023.
In other words, electronics make an excellent addition to your dropshipping business for several reasons. Not only are they essential for your personal and professional use, but they're also incredibly lightweight and easy to ship, boosting your profit margin.
4. Vehicle Accessories
The vehicle customization market is another booming market that new dropshipping businesses can tap into. This is because the products in this niche are usually relatively easy to find and have a big audience that you can sell to. 
However, if you choose this niche, you must be an expert if not passionate about vehicles. One of the best ways to know which products are best for your online business is to have conversations with automotive enthusiasts. 
5. Pet Supplies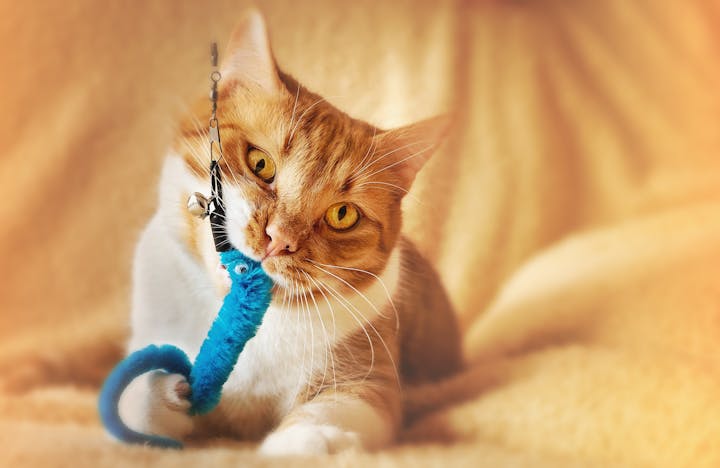 License-free photo by Dorothe Wouters on Unsplash
What would the world be without pets? You can utilize Google Trends and look out for competitor stores to know the current demand for pet supplies. 
This can be anything from collars to leashes to pet tags, clothing, and accessories. Make sure you look for dropshipping suppliers in the pet niche and sell epic pet merchandise locally and globally. 
6. Eco-friendly Products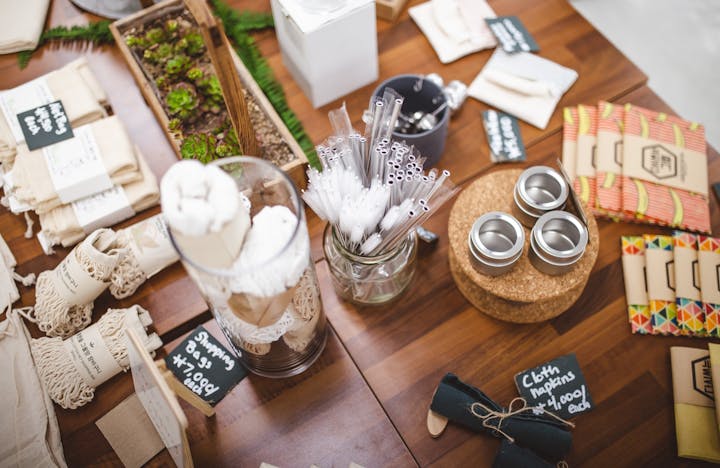 License-free photo by Anna Oliinyk on Unsplash
More and more people are seeking out sustainable products to help the environment. This includes recycled materials, durable fibers that are naturally harvested, and a reduced amount of production waste. 
Thus, eco-friendly products are one of the best dropshipping niches out there, especially if you're the type of person who is environmentally conscious. That way, you can find products that meet customer demand while aligning with your personal values. 
7. Beauty Products
License-free photo by Elsa Olofsson on Unsplash
You'll see over 100,000 products if you look up this niche on Amazon. This alone is indicative of the high demand for products in this niche.  
This shows a high potential for starting a dropshipping business in this niche. 
8. Wireless Security Cameras
According to a report by WBOC, the wireless camera market is shown to experience huge growth over the last couple of years. 
This is why we've listed it as one of the top dropshipping products this 2023.
9. Smartphone Accessories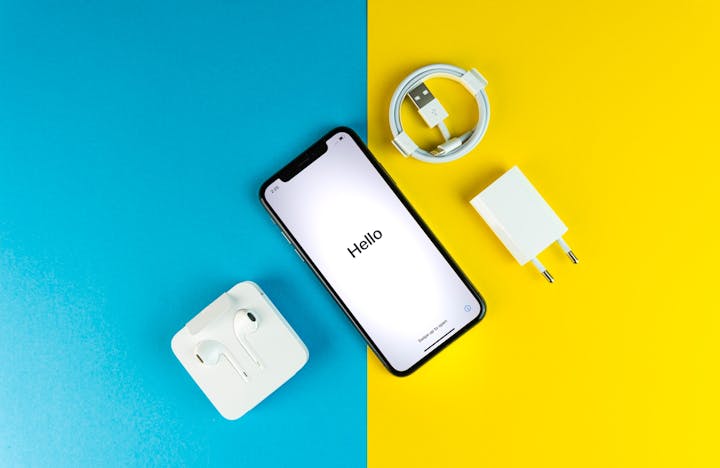 License-free photo by Martin Engel on Unsplash
According to a report, the international smartphone accessories market is expected to reach a projected market value of over $139 million by 2027. 
This is no surprise with the age of digitalization and the widespread use of smartphones.
Here are some smartphone accessories that you can sell in your dropshipping store:
Batteries, chargers, power banks
Headphones and earphones
Portable speakers
Screen guards
Memory cards
Phone cases
10. Gaming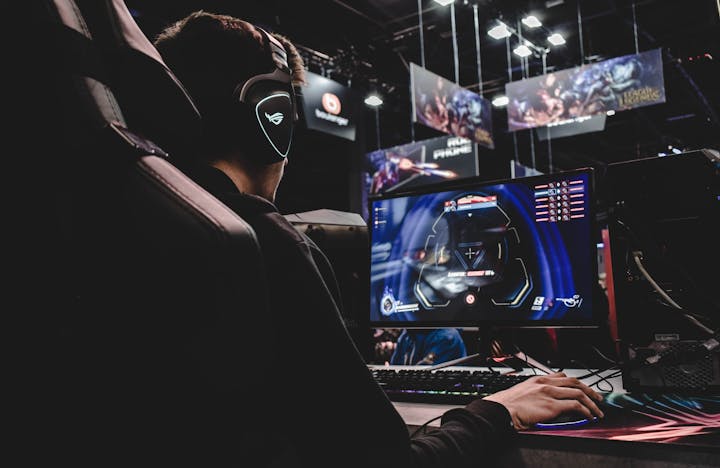 License-free photo by Florian Olivo on Unsplash
Video games and online gaming have grown exponentially, making it one of the top niches for dropshipping products. 
Gamers can also be excellent target audiences because of their passion. When you pick a niche with users that are passionate about what they do, then you have a goldmine in your hands, as it ultimately leads to action and generates sales. 
11. Jewelry and Accessories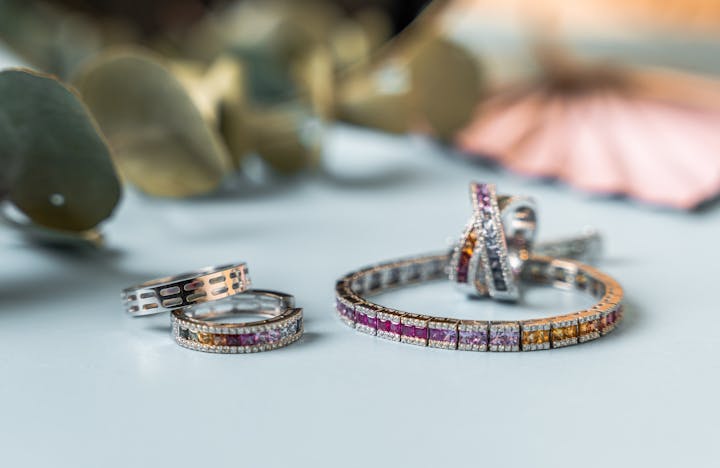 License-free photo by Amina Atar on Unsplash
In 2020 alone, the online jewellery industry reached over $21.5 billion USD in market value. This high-value niche is expected to expand to up to $60 billion in revenue by the time 2027 kicks in.
While this particular niche is popular among women, there's always the right kind of necklace, ring, and bracelet for different ages and genders.
12. Food and Drink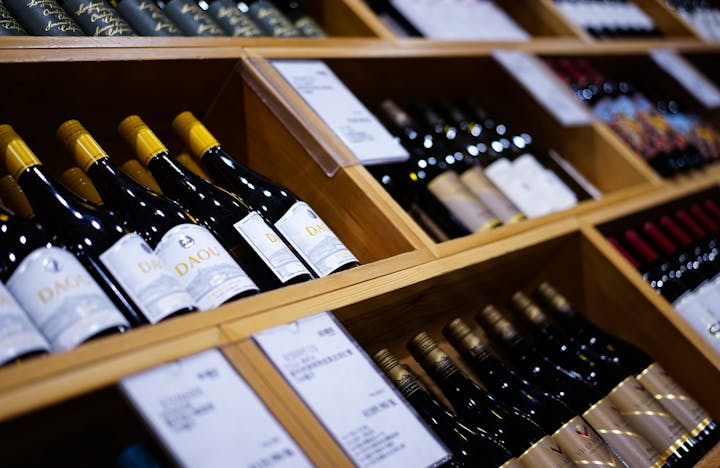 Selling food and drinks is also a good idea. They are one of the best dropshipping products out there. 
Make sure that your target audience is close to the location of your dropshipping supplier partner, though. One of the most well-sought items in this category is organic products. 
13. Fandom Products
When it comes to looking for the best dropshipping products that you can sell, one of the products that stand out is fandom products. Wide these items, you can cover a wide range of customers. 
The best thing about it is that you don't have to choose one specific topic. You can offer different kinds of products based on various topics. Check out movies, cartoons, video games, toys, books, etc. You can also use Google Trends to look for trending items. You can sell keychains, bags, bedsheets, bookmarks, pins, clothing items, magnets, stationery goods, and more. 
Over to You
So there you have it. There are some handy dropshipping business ideas that can be highly profitable to your business this year. 
Now that you have the necessary tools and information to start a profitable dropshipping business, you can find the perfect niche for you. 
Make sure you look up your competitors, analyze the market and choose profitable products for your dropshipping business. Good luck!
FAQs
Dropshipping is a business model where a retailer sells products to customers without keeping any inventory in stock. Instead of buying and storing products, the retailer partners with a supplier or manufacturer who handles the storage, packaging, and shipping of the products directly to the customers. In dropshipping, the retailer typically sets their own prices for the products and earns a profit on the difference between the wholesale price paid to the supplier and the retail price charged to the customer.
Which dropshipping business is most profitable?
How much profit can you make dropshipping?