As billions of people gain access to technology, ecommerce has emerged as a dominant force in the global marketplace. With global retail ecommerce sales predicted to reach USD 8 trillion by 2027, the potential is vast. If you've been exploring ecommerce market, chances are you've come across the term "dropshipping"–one of the most popular ecommerce business models.
In this article, we will explore the different types of dropshipping available and provide a step-by-step process for starting a dropshipping business, including which types of dropshipping you should use and how to market your store to make your first sale.
What Is a Dropshipping Business?
The dropshipping business is a business model in which retailers outsource third-party suppliers to fulfill the orders and deliver directly to customers.
This means that sellers or dropshippers don't have to own or manage inventory, packaging, and shipping to start and run dropshipping businesses. Instead, their main focus is marketing and running the online store.
Types of Dropshipping Business You Could Start
As mentioned above, dropshipping is a way of doing business, not a certain type of store. Before becoming a dropshipper, let's discover each type of dropshipping and see which one is a good fit for you.
General Dropshipping Store
Think of big stores like Walmart that sell all sorts of things. General dropshipping stores are likely to include products from different categories (i.e., clothing, gardening, and electronics)-- all in one store.

Pros of a General Dropshipping Store
Audience Reach: Attracts a broad range of audiences.
Something for Everyone: Caters to multiple customer preferences at the same time.
Product Testing: Allows sellers to easily test and identify top-selling items.
Less Market Research: Doesn't require in-depth research for production selection

Challenges to Consider
Perceived Randomness: Might come off as a cluster of random things, possibly turning some shoppers away.
Branding Challenges: Difficult to stand out and build a unique brand identity.
One Product Store
As the name suggested, this type of dropshipping solely focuses on one item. While it might sound limiting, focusing on a single product can sometimes lead to better results than selling a bunch of different things.

Pros of One Product Store
Easy Targeting: Simpler to find and appeal to the right audience, which translates to better marketing capabilities.
Higher Success Rate: These stores often outperform, especially if the product is a hit or in-demand.

Challenges to Consider
Higher Risk: The store's success is tied to one product. If it doesn't resonate with customers or the trend fades, the entire store could face challenges.
Branded Niche Store
Branded niche stores are a popular choice among dropshippers, and it's easy to see why. Branded niche stores focus on a specific category or theme, like alternative menstrual products or hiking gear–a combination of the previous 2 types. Instead of offering everything or just one thing, these stores provide a curated selection within a particular niche. This focused approach helps them reach the right customers and offer a clear, organized shopping experience.

Pros of Branded Niche Store
Strong Branding: With a clear focus, it's easier to build a recognizable brand and story around the products.
Efficient Marketing: Selling within a niche makes it simpler to identify and reach the right customers.
Consistent Offerings: There is no need to constantly chase viral products; the niche itself guides the product selection.
Enhanced Customer Experience: Customers often prefer the tailored selection of

Challenges to Consider
Niche Evolution: Trends within a niche can change, so staying updated and adaptable is crucial.
Market Competition: Given its popularity, this model might lead to increased competition from other dropshippers.
Print on Demand Store
Another common type of dropshipping store. Print on Demand (POD) store refers to when sellers want to sell products that have either text or an image printed on them. This model is ideal if you prefer to design your products, which can range from T-shirts, mugs, pet food bowls, notebooks, and shower curtains.

Pros of Print on Demand Store
Branding Opportunity: Offer unique designs that can't be found elsewhere.
Creative Control: Experiment with different designs, easily adding or removing them based on trends and feedback.
Diverse Product Range: From hoodies to kitchen wares, cater to different customer preferences.

Challenges to Consider
Longer Delivery Times: As products are printed on demand, it might take longer for customers to receive their orders compared to pre-stocked items.
Business Extensions
The last type is the business extension. It is about helping retail stores sell their items online. Many shops, especially in smaller towns, don't have an online presence. Maybe they don't know how, or it's too expensive for them. This is where dropshippers can tap into.
To make it work, you need to build a strong relationship with business owners. Dropshippers need to gain access to inventory levels and product details, ensuring that online sales don't exceed their capabilities. In addition, you need high-quality photos to start building a good website. It can be challenging but also incredibly profitable if the brand has already gained public attention.

Pros of Business Extensions
Less Competitive: Partnering with a business offering unique products ensures long-term potential rather than reselling common items.
Shared Success: Your partner gets more sales, and you share the profit.

Challenges to Consider
Building Trust: A good partnership with your supplier is a requirement to start a business.
10 Steps to Start a Dropshipping Business in 2023
Now that we have covered the different types of dropshipping, we will cover the steps to start a dropshipping business. Here are the 10 steps to help you get started:
Step 1: Choose Your Business Concept and Type
The truth is what you sell and how you sell matters a lot. Before diving into the specifics, it's essential to have a clear business plan. This plan will guide your decisions, help you understand your target market, and can be instrumental if you're seeking external funding.
Reflect on your interests and passions, and then translate them into a business concept. This concept will describe not just what you're selling but also to whom. For instance, if you're an eco-conscious person, a Branded Niche Store focusing on sustainable products might resonate with you.
Once you've finalized your dropshipping business idea, the next step is to research your competitors. 
💡 Tips: Need inputs to brainstorm? Check out our 13 curated dropshipping business ideas in 2023.
Step 2: Conduct Competitor Analysis
Similar to other businesses, understanding your competitors is crucial. They can provide valuable insights into what works and what to avoid in your market. This information can help you focus and plan your next steps.
There are various tools to gain competitor insights, such as:
Search Engines: Entering the significant keywords of your product into search tools like Google is a good start. The top 10 results are your primary competitors. Take some time to browse through their website and take note of their website layout, product range, pricing, and shipping methods.
Competitor Tracking Tools: Use Similarweb to analyze their top traffic sources, number of visitors, user behavior, and even their competitors. Also, a tool like BuzzSumo helps you know your competitor's content and which platform works best for them–to help you get inspiration for your marketing content.
Social Media: Facebook, Instagram, and TikTok are effective marketing platforms for online stores. Scroll through your competitors' profiles and observe how they manage their socials, including posting time, feed layout, engagement rates, and other strategies. Be sure to follow them and stay up-to-date with their latest practices.
Email Newsletters: Sign up for your competitors' mailing list. You will receive their marketing strategies, from promotion models to copywriting tone and style, right in your inbox.
For ecommerce dropshipping businesses, honing in on long-tail keywords specific to your products is pivotal, as these often target potential buyers more effectively and face lower competition. Additionally, crafting unique product descriptions and avoiding generic supplier copies to sidestep duplicate content penalties is essential.
These focused efforts in keyword optimization and content uniqueness can significantly elevate your site's SEO performance and organic reach in the crowded ecommerce landscape.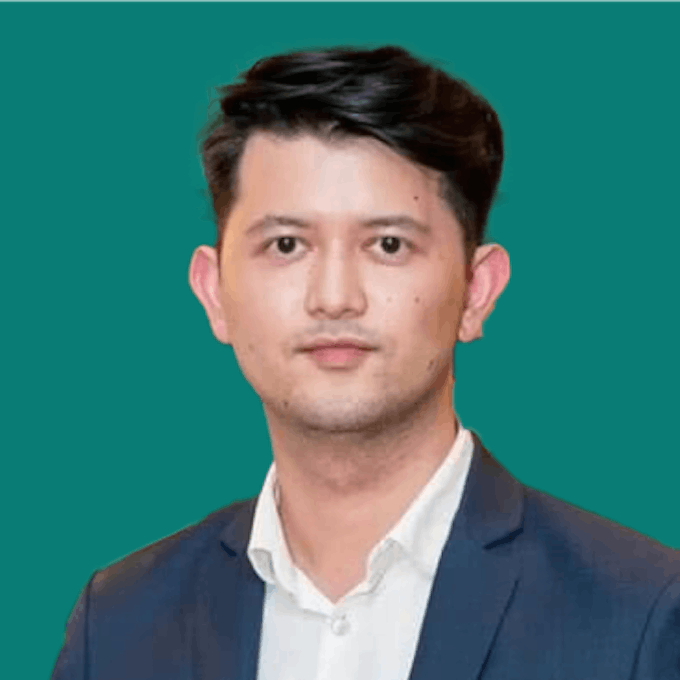 Step 3: Find the Best Supplier
Now, it's time to choose the key player in the dropshipping business model. Without a reliable supplier to complete your order fulfillment, you can't do business. When searching for suppliers, consider the following:
Quality: How you want to position your brand guides the quality of your products. Unless you want to be known as a discount products provider, you should ensure that your products are delivered as advertised. The best way to do this is to ask for product samples from various suppliers to compare and evaluate. 
Profitability: Your transaction and shipping costs will take a consistent bite out of your profits, so be sure to take them into your calculation. Many dropshippers aim around 15% to 20% profit margins.
Reliability: You need the supplier to ship products fast and on time, as 62% of customers expect to receive orders within 3 business days. In addition, one bad experience can cause 6 out of 10 customers to seek alternatives. Therefore, ensure to check their reliability by ordering their products and noting the process.
Return Policy: Do not overlook the return policy. 60% of shoppers say that returns are a significant factor when shopping online. Takes time to consider suppliers that offer a return policy to ensure that your business can handle returns well.
After choosing your supplier, it's crucial to regularly check their inventory and update yours. This ensures you don't end up selling products that are out of stock, which can harm your business reputation.
💡 Tips: Discover how to find trustworthy suppliers and explore a list of top 11 providers.
Step 4: Create Your Online Store
Your online store is where your customers engage with your brand, browse your products, and make their purchases. Ensure that this space is user-friendly, secure, and represents your brand.
To build your store, you will need:
While platforms like Shopify are popular, it's essential to understand the unique benefits each platform offers for dropshipping. For instance, Shopify integrates seamlessly with dropshipping tools, but platforms like WooCommerce might offer more customization options.
💡 Tips: Read our articles to learn how to build successful ecommerce websites in 2023 and the cost of building one.
Step 5: Register Your Business
Let's figure out how you want to structure your online business. Do you want to make it your primary source of income? Or is it something you want to explore alongside another job or business? Answering these questions will help you choose which legal structure fits you best. There are 3 common structures for dropshippers, including:
Sole Proprietorship: The most straightforward structure. Perfect for solo entrepreneurs. It's hassle-free, but remember, it doesn't safeguard your personal assets from potential business liabilities.
Limited Liability Company (LLC): A popular pick for SME businesses. An LLC offers some protection, separating your personal assets from business debts or legal issues. It comes with a bit more paperwork and some fees, but it's often worth the peace of mind.
C Corporation: If you're setting your sights high, aiming for significant growth, or even seeking external investment, consider the C corporation. It's more complex but offers the most liability protection.
In addition, for tax purposes, you need tax identification. It is also known as an Employer Identification Number (EIN) or a Federal Tax Identification Number. You can apply for EIN online through the IRS website.
Apart from registering your business, it's crucial to understand sales tax implications and ensure you have the necessary business licenses and permits. Each state or country might have different requirements, so it's essential to do thorough research or consult with a legal professional.
📌 Note: Still in doubt? It's always best to consult with a legal professional near you to find out which option better aligns with your business needs.
Step 6: Set Up Your Finances Properly
Blending your personal and business finances might seem convenient at the beginning, but it can cause problems later. Having a business account is crucial and benefits more in the long run.
Here's why a business account is a good idea.
Cash Flow Tracking - A business account provides visibility to your finances. You don't have to guess which expense is a personal or business transaction. This clarity is essential for accurate bookkeeping and accounting.
Tax Management - When your money is organized, it's simpler to figure out what you owe in taxes and what you can claim back.
Protect Personal Assets - If there's a business problem, having separate accounts means your personal assets remain untouched.
Business Credit - A business account can increase your business credibility. It can also help if you want to seek external funding later.
💡 Tips: Discover why having multiple business accounts is the better strategy.
Step 7: Promote Your Business
After setting up, you need to market your dropshipping store with online marketing. Here are marketing strategies that can help you stand out in the market.
Paid Advertising: You pay to display ads on the internet or relevant platforms. It is a great way to boost your online store's visibility to your targeted audience. Google, Facebook, and Facebook Sponsored Posts are the primary channels for this marketing method. Also, Facebook ads cost only 30 cents per click, which makes it one of the most cost-effective options.
Social Media Marketing: Social media such as Facebook, Instagram, and TikTok is another effective tool to raise brand awareness and connect with your audience. You can create and share various types of content, such as posts, stories, and videos, –to encourage followers to engage with your brand. Ultimately increasing your sales.
Search Engine Optimization (SEO): Launching your ecommerce store is just the beginning. Since 68% of online journeys start from search engines, ensuring potential customers find you is essential. This is where SEO comes into play. This term is about enhancing your online store to rank higher in search engines like Google. Focus on optimizing basic factors such as your website's content, structure, speed, security, and mobile-friendliness. It may take a longer time to generate results. But if done right, it's worth your time and effort.
Influencer Marketing: The impact of influencers should not be overlooked. 66% said their purchases are often driven by influencers, and 64% even found new brands because of influencers. If you can afford the affiliate fees, partnering with an influencer to review or promote your products could be a good option.
Email Marketing: Email marketing isn't just about sending messages; it's about building and nurturing relationships with your customers. Integrate a subscription form on your website and incentivize sign-ups with an introductory discount. Also, keep your subscribers in the loop by sharing updates, promotions, and informative newsletters. Each email is an opportunity to increase customer engagement and boost sales.
Consider expanding your reach by selling on multiple platforms like Etsy, Amazon, and even social media. This multi-channel approach can significantly increase your exposure. Additionally, engage with potential customers by joining relevant social media groups. Instead of just selling, offer valuable insights, answer questions, and establish yourself as a trusted expert in the dropshipping community.
When it comes to email marketing, the utmost importance is to know your target audience and target market. Segmenting your audience and creating personalized content can really help to capture your lead's attention and increase the chance of conversion by addressing their pain points.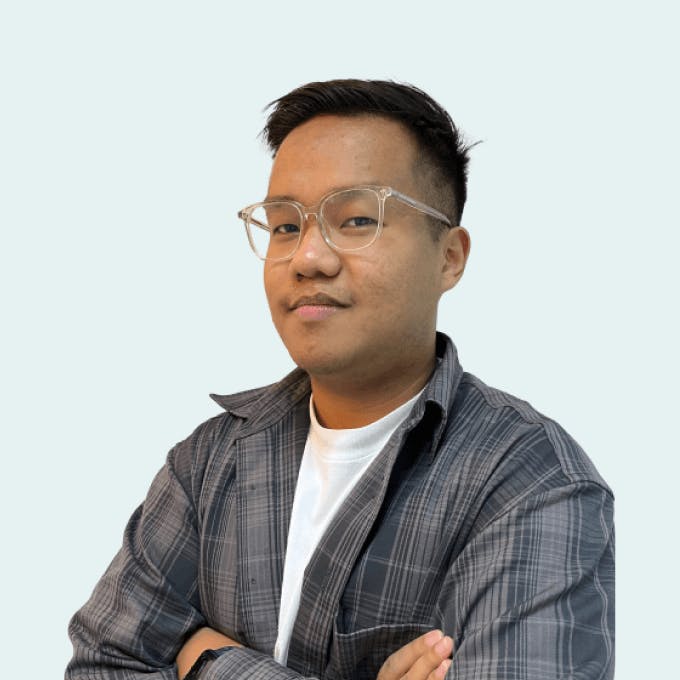 💡 Tips: Looking for a tool? Explore the top 4 email marketing tools in 2023. 
Step 8: Customer Service Excellence
One area often overlooked in dropshipping is customer service. Since you don't handle the products directly, it's even more crucial to ensure excellent communication with your customers. Address their concerns promptly, provide clear information about shipping times, and be transparent about any potential delays or issues. Consider implementing a chatbot or live chat feature on your website to assist customers in real-time.
Step 9: Continuous Improvement and Adaptation
In the dynamic world of ecommerce and dropshipping, success hinges on your ability to adapt and evolve. This involves both internal adjustments based on data and external growth by staying updated with industry trends.
Internal Business Adjustments:
Analyze Performance Metrics: Regularly review your sales data, customer behaviors, and profitability metrics. Understand what's working and what's not, and make necessary adjustments. Ecommerce platforms often provide in-depth analytics that can offer insights such as your best-performing channels, most popular categories, and bestselling products.
Iterate Based on Feedback: Listen to your customers. Their feedback can provide invaluable insights into areas of improvement, whether it's the user experience on your website, product quality, or customer service.
External Growth and Learning:
Stay Updated with Industry Trends: The ecommerce landscape is ever-evolving. Ensure you're aware of the latest tools, technologies, and best practices by attending webinars, joining dropshipping forums, and subscribing to industry newsletters.
Seek Continuous Learning: Invest in your personal and professional development. Whether it's taking online courses on digital marketing, understanding SEO better, or learning about new dropshipping tools, always be in the mindset of growth.
Adapt to Market Changes: Whether it's a change in consumer behavior, a new social media platform rising in popularity, or shifts in global trade, be ready to pivot your strategies and adapt to the changing environment.
In essence, the key to a thriving dropshipping business lies in your commitment to continuous improvement and adaptation. By being proactive, data-driven, and open to learning, you position your business for sustained success in a competitive market.
Our Recommendation
The foundation of a successful dropshipping business lies in choosing the right ecommerce platform. Among the various options available, Shopify consistently emerges as a frontrunner. Here's why:
User-friendliness: Shopify's design is straightforward; even if you're not tech-savvy, you can set up your dropshipping store without a hitch.
Dropshipping Tools Integration: Tools like Dsers and Oberlo are integrated effortlessly, simplifying product sourcing and order management.
In-depth Insights: Understand your customers, track sales and monitor trends with Shopify's in-depth analytics.
Customizable Themes: Customize your store to reflect your brand's essence and resonate with your target audience.
24/7 Support: Challenges can arise at any hour, and the Shopify team is ready to guide you through.
💡Tips: Uncover the 5 best payment gateway for Shopify in 2023.
Your dropshipping journey deserves a robust start. With its comprehensive features and reliable support, Shopify is a choice worth considering. If you want to get started, Shopify offers a free trial for businesses interested in their service.
FAQs
Dropshipping is a low-cost business model with minimal overheads. By outsourcing inventory management and order fulfillment, owners can focus on marketing their business.
How to start dropshipping in 2023?
What are the types of dropshipping?
Is dropshipping profitable?
What are dropshipping business ideas?
Disclaimer
Some of the links in this article may be affiliate links, which means we may receive a small commission, at no additional cost to you, if you decide to make a purchase through one of our recommended partners. We only recommend products and services we trust and believe will be beneficial to our readers. This helps support our efforts in bringing you valuable content. Thank you for your support!