Key Differences Between Dropshipping and Ecommerce
The key difference between dropshipping and ecommerce is that dropshipping relies on suppliers to store and ship inventory, while ecommerce owns an inventory.
Dropshipping is a quicker and safer option for beginners, with more flexibility and scalability, but it gives less profit margin and less control over the customer experience.
Ecommerce brings in higher profits and allows for greater control over product quality and customer experience, but it requires more investment and entails inventory risks.
If you are planning to start an online business in 2023, you may have already heard of two business models that dominate the online market:  "dropshipping" and "ecommerce". 
To give you an idea, In 2023, worldwide ecommerce sales are predicted to reach $6.3 trillion, and the global dropshipping market size is to reach $243.42 billion
This article will explore the key differences between dropshipping vs. ecommerce and help you determine which business model is the right fit for you.
What is Dropshipping?
Dropshipping is a business model where retailers sell products without having to own or manage inventory, packaging, and shipping. Instead, they partner with a third-party supplier, such as a wholesaler or manufacturer, who fulfills the orders and delivers the products directly to their customers. 
This means that when a customer purchases from a dropshipping store, the store owner proceeds to place that order to a supplier, who in turn ships it directly to the customer. 
While suppliers handle order fulfillment, the dropshipping store owner does the front operation, marketing, and customer service.
💡Insight: Dropshipping market value is forecasted to hit $476.1 billion by 2026.
What Are The Pros & Cons Of Dropshipping
In this section, we will list the pros and cons of dropshipping so you can have a better understanding of this online business model.
Pros of Dropshipping
Low startup costs
More scalability
Wide range of products
Cons of Dropshipping
Lower profit margins
Highly competitive market
Less control over product quality
Limited control over shipping and fulfilment
The Advantages of Dropshipping
Low Startup Costs
Dropshipping business starts at a low overhead, as there is no need to invest in inventory, warehousing, packaging equipment, and logistics. All you need is reliable suppliers and sale channels, whether a website, online marketplaces or social media platforms. 
More Scalability
For a dropshipping store, order fulfillment is independent of location size and workforce. You avoid concerns like renting larger spaces, managing excess stock, finding bigger shipping couriers, or hiring more labor for packaging since the suppliers handle all that. 
You can scale your business without having to worry about investing in more stock, products, bigger space, shipping, or handling. 
The only limit to scalability is how many customers you can bring in through your marketing and branding efforts. 
Wide Range of Products
Dropshipping lets you offer a wide range of products without inventory concerns. You can try out different products to find your best sellers without additional investments. Simply update your catalog and website to keep up with market trends and grow your collections easily by collaborating with multiple suppliers.
💡 Expert Tip: You can learn more about how to find dropshipping suppliers with our guide. 
The Disadvantages of Dropshipping
Lower Profit Margins
As dropshippers don't buy products in bulk, the price per unit is higher, resulting in lower profit margins compared to those who stock their own products. 
Additionally, suppliers may raise product prices to cover packaging and shipping costs. And since there may be many dropshippers selling similar products, there is price competition and limits to how much profit you can make on each item. 
While the profit margin varies based on niches, the average fall between 15%-20%.
Highly Competitive Market 
Since dropshipping has a lower barrier to entry, many entrepreneurs are adopting this business model for their online businesses. As a result, the market has become highly competitive, with many stores selling the same products from the same suppliers.
Limited Control over Shipping and Fulfillment
Because you do not hold the inventory, you will be relying on the suppliers to pack and ship your products to your customers. In most cases, you will have limited or no control over this, but you will be the one responsible for responding to customer feedback and complaints if delays or damages do occur. 
Taken that a minimum of 30% of the online-ordered products are returned, it's recommended to expect and plan for these situations in advance, such as having a refund policy and setting clear expectations with customers and suppliers.
Less Control over Product Quality
Lastly, as a dropshipping business, you will typically see your product or samples once or twice at the start of the process.  You don't get to inspect the actual products before they get shipped to your customers. 
If the products are defective or are not as described, you will have to address the customer complaints, bad reviews, and refunds accordingly to protect your brand and reputation. 
💡 Expert Tips: Want to master quality product sourcing? Learn how to source effectively from China, a global supply giant.
What is Ecommerce?
Electronic commerce or ecommerce is the selling and buying of products or services through online channels. Conventionally, this means store owners source or manufacture goods, keep inventory, and sell products directly to customers through online marketplaces. 
Ecommerce operates in various forms within different market segments, with two major types being B2C(Business to Customer) ecommerce and B2B (Business to Business) ecommerce.
💡 Insight: ecommerce sales are forecasted to hit $8.1 trillion by 2026
What Are The Pros & Cons Of Ecommerce?
Now that you have a better understanding of dropshipping pros and cons, now we take a look at the pros and cons of ecommerce to see if they share any similarities. 
Pros of Ecommerce
Higher profit margins
Better quality control
Unique products 
Complete control over the fulfillment process
Cons of Ecommerce
Higher initial investment 
Scalability challenges
Inventory and market trends risk 
Requires manual labor
 The Advantages of Ecommerce
Higher Profit Margins
As an ecommerce store owner managing your own inventory, you probably order products in bulk at wholesale price. This means you save money on product sourcing and increase your profit margins.
Furthermore, having inventory means you can set your own prices, avoid variable fees and avoid price spikes from intermediaries. You can also easily offer upsells, cross-sells, and bundle deals to boost your average order value (AOV) and overall customer revenue.
The average gross profit margin for ecommerce stores can be over 40%.
Better Quality Control
With an ecommerce store, you can inspect each item, spot any defects, and even add personal touches like gift wrapping, or customized packaging before sending them to customers. This ensures better quality products overall.
Unique Products 
You may be able to negotiate with suppliers to customize products when purchasing in bulk, which means you can have unique items that stand out from competitors. 
Moreover, some ecommerce businesses manufacture their own products, further enhancing the unique selling proposition.
Complete Control over the Fulfillment Process
You can ensure product quality, customizable packaging, a smooth checkout process, shipping time, and faster exchanges. This way, you can improve the overall shopping experience and earn customer loyalty at every step of their online shopping journey.
The Disadvantages of Ecommerce
Higher Initial Investment 
An initial investment in an ecommerce business includes expenses for product sourcing, warehouses, packaging, and shipping. You should also consider the time and energy spent on managing inventory or purchasing inventory software.
Scalability Challenges
As the customer base grows, you'll need more stock, a bigger warehouse, additional packaging staff, and larger shipping couriers. You may even face difficulties in maintaining product quality.
Inventory and Market Trends Risk 
Ecommerce businesses face potential losses when products don't sell well or become overstocked. 
Furthermore, there is a risk of unsold inventory remaining in stock while market trends have already shifted, resulting in a surplus of supply compared to demand. 
Ecommerce companies need to keep a close eye on inventory management and respond quickly when the market changes.
Requires Manual Labor
Ecommerce fulfillment involves managing warehouses, picking and packing orders, shipping items, and handling returns. All of which require time and energy.
However, common solutions to save time include setting realistic delivery timelines, hiring staff, or outsourcing a third-party logistic provider. 
💡 Expert Tips: Take the first step towards ecommerce success, read more about how to start an ecommerce business.
Dropshipping vs Ecommerce: The Key Differences 
Now that the overview of both business models is covered,  let's compare them side by side.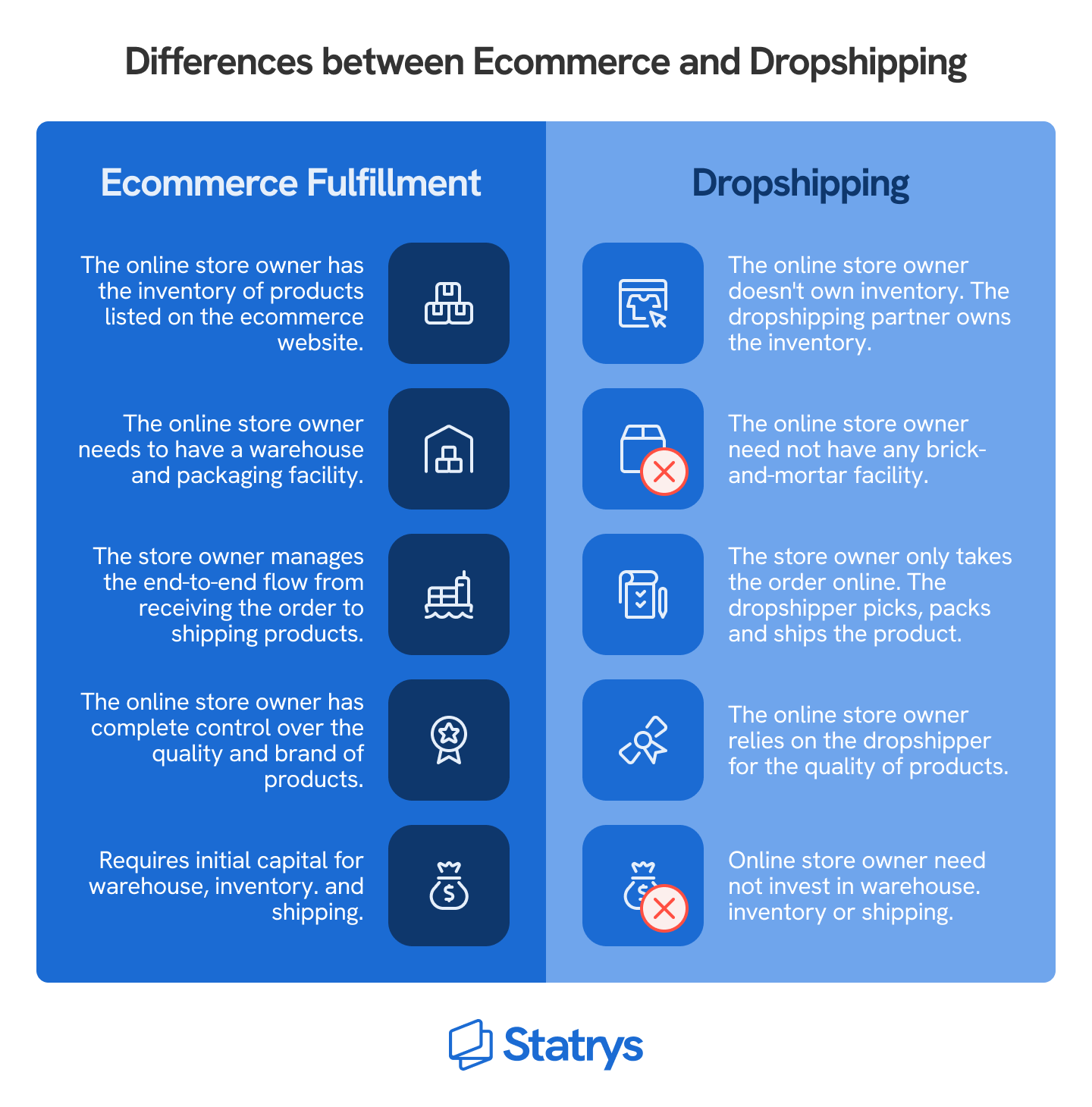 1. Inventory Management
Suppliers take care of all the inventory and order fulfillment in dropshipping businesses. 
Ecommerce businesses, on the other hand, have to manage inventory. 
2. Cost
Dropshipping has minimal initial investment because it does not involve costs for stock, warehouses and shipping.
In contrast, the ecommerce business model has higher upfront costs because of the need to buy and store products, rent warehouse space, and cover expenses for packaging and shipping.
3. Shipping and Logistics
The dropshipping model lets suppliers take care of shipping and logistics, resulting in saved time and money. However, on the flip side, this means dropshippers have no control over delivery errors and delays.
For ecommerce, store owners handle shipping and logistics, which requires more time and money. However, owners can pick preferred couriers, make shifts and address errors and delay more readily as needed. 
💡 Expert tips: Check out this complete guide to ecommerce shipping in 2023 for businesses of all sizes.
4. Customer Experience
Dropshipping comes with a limited customer experience. Dropshippers can handle customer inquiries and complaints, but not product returns, exchanges, or price negotiations owing to supplier stock. Moreover, there is little opportunity to inspect product quality or customize packaging.
Meanwhile, ecommerce offers a more comprehensive customer experience, with owners handling almost all aspects, from customer service to shipping time, returns, and price negotiation. They can also invest in quality control and customized packaging.
How to Choose Between Dropshipping and Ecommerce?
Dropshipping and ecommerce are prolific online business models, each with its pros and cons. For newcomers to the industry, deciding between the two can be challenging.
On the surface, dropshipping offers lower risks but comes with lower profit margins and less control. Alternatively, ecommerce offers higher margins and more control but comes with higher risks and capital investments. 
However, there are additional factors that you might want to consider.
In this section, we will outline the steps you can take to help decide between dropshipping and ecommerce
How much budget do you have?
Simply put, ecommerce requires a bigger budget compared to dropshipping. Let's dig deeper into the details.
Dropshipping Business Budgets
While most of your budget won't go towards purchasing products, there are other costs to get started
Key starting costs include:
Building a website (If you want one)
Supplier fees (If any)
Buying samples
Logo designs 
Advertising 
The budget varies depending on the niche and what functions you want to include in your online store. 
However, you can start for free by leveraging existing platforms like marketplaces (Amazon, Etsy, Facebook Marketplace) and social media (Facebook, Instagram, Tiktok) instead of building your own website from scratch. 
Instead of paid ads, you can focus on organic methods like search engine optimization (SEO) and social media content marketing.
As your business grows, expenses like maintenance, upgrades, advanced marketing, advanced software as a service (SaaS), and shipping fees can average around $500 to $1000
Ecommerce Business Budgets
Ecommerce requires a larger budget than dropshipping as it involves more expenses for purchasing, inventory, and packaging
Key starting costs include:
Building a website (If you want one)
Logo design
Inventory Acquisition
Warehouses
Packaging materials and branding supplies
Advertising
As the cost of inventory acquisition depends on the niche, an initial budget for ecommerce varies extensively. You might start anywhere between $100 to $1000 or even $1000 to $10,000 and beyond.
For sales channels, you can build a website or leverage existing marketplaces and social media to reduce costs. Likewise, when getting started, you can opt for SEO or social media content marketing instead of paid advertising.  
🔎 Insight: Explore the full cost of building an ecommerce website to get a better idea of the budget required to get started. 
What kind of products are you looking to sell?
Some products are better suited for dropshipping than the ecommerce model, and vice versa. 
Let's take a closer look.
Best Products for Dropshipping
In theory, you can sell any kind of product as long as you can find a reliable supplier who can fulfill your orders. 
In practice, things get trickier. Ultra-niche products may lack dropshipping suppliers, while popular products that are easier to source face more competition and lower profits.
There is no right or wrong answer. The key is to explore your interests and research the market. For super niche industries, focus on finding reliable dropship partners. And if you opt for popular products, focus on effective marketing strategies to stand out.
That being said, some products are more suitable for dropshipping than others. 
Reports from Allied Market Research and Global Industry Analysts, Inc point out that popular and profitable markets for dropshipping include:
Fashion and beauty 
Personal and household care 
Electronics 
Furniture
Toys, Hobby & DIY
💡 Tip: Avoid fragile items, copyrighted goods, and products that are too mainstream. Starting a clothing brand is also a very popular option.
Best Products for Ecommerce
The best products for your ecommerce store depend on your preferred market, target audience, and competitive advantage. However, factors to consider are demand, profitability, size, weight, and durability.
Examples of popular and profitable products for ecommerce businesses include:
Digital products
Fashion and beauty
Accessories 
Home Decor
Natural and organic products
💡 Tip: Consider avoiding products that have a limited shelf life and items that rely on trends.
Who is your target market?
Your target market is the group of people most likely to buy from you. It determines your product selection, pricing, marketing, and the business model used.
Since dropshipping is the selling of products provided by third-party suppliers and you have less control over product quality, it works better for lower-cost and common items. 
Let's say you're targeting an affluent market and aiming to sell high-value handbags, dropshipping is not the safest choice because you can't guarantee the quality provided by suppliers to customers.
Ecommerce, on the other hand, involves selling products that you own or manufacture, making it suitable for a wider range of target markets. 
💡 Tip: To determine the target market, create a detailed buyer persona that describes your ideal customer's demographics and pain points.
Examples of Successful Dropshipping Businesses in 2023
Now that we've discussed dropshipping and ecommerce, let's see some of the best dropshipping businesses and ecommerce businesses examples in 2023.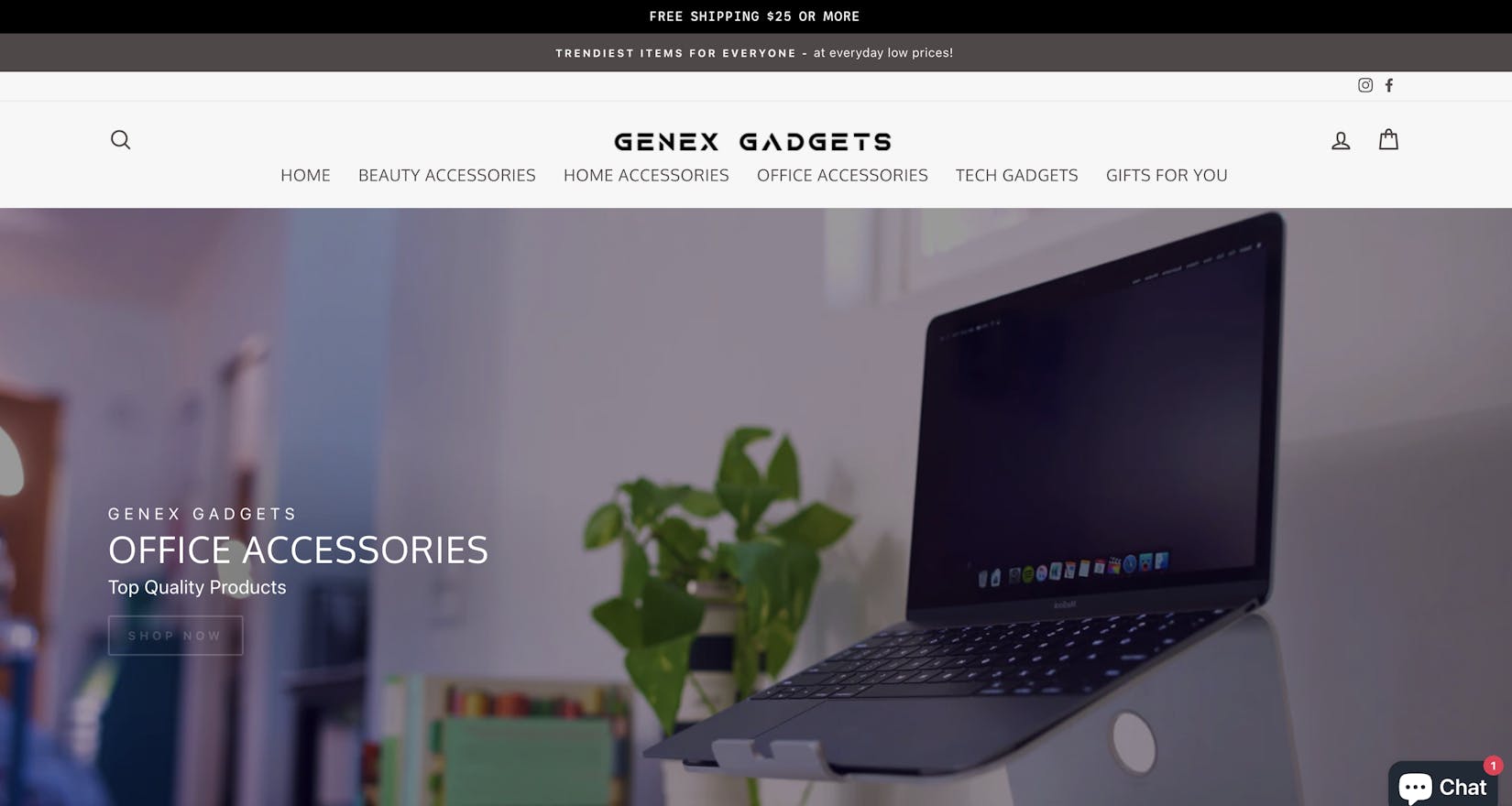 The Genex Gadgets store positions itself as an expert in sourcing the trendiest tech gadgets, and home & office accessories at affordable prices. It promises to keep consumers on top of trends and technology.
Based on customer reviews, their prices, fast delivery, and excellent communication are their key success factors.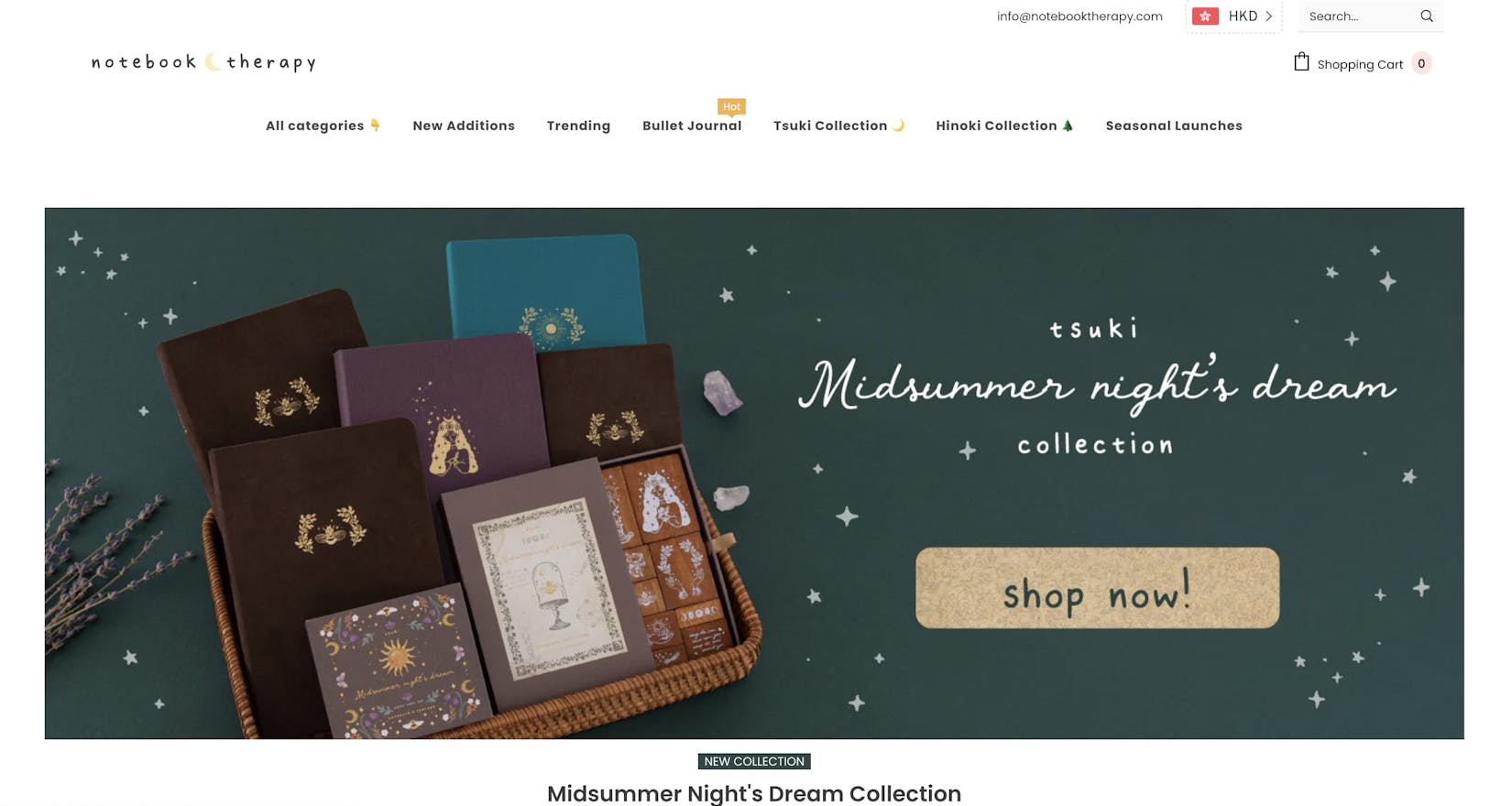 Notebook Therapy is a dropshipping store centered on Japanese-inspired accessories and stationery. 
It was successful thanks to its high-quality authentic product range that the founder spent months researching and sourcing from Japan (a detail that has helped the business stand out in a crowded market!), worldwide shipping, and 30-day full-refund policy. 
It also leverages social media and content marketing through Instagram, which attracts over 2 million followers.   
Examples of Successful Ecommerce Businesses in 2023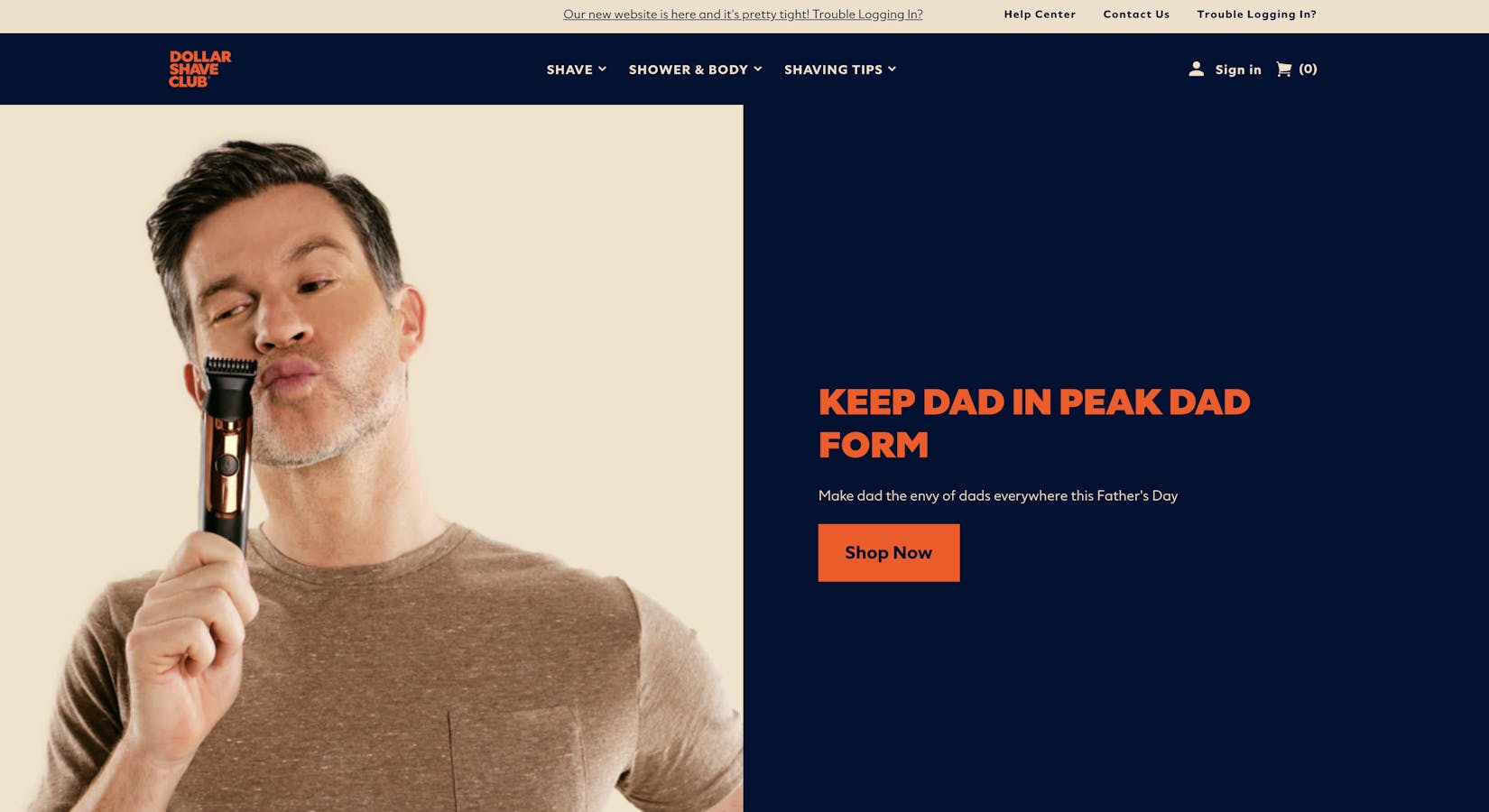 Dollar Shave Club offers high-quality razors and grooming products at affordable prices.
The key factors contributed to its success: its commitment to the best shaving experience with blades and handle that address all hair diversity, its unique niche, clear brand positioning, and a viral marketing video that skyrocketed the brand in 2012.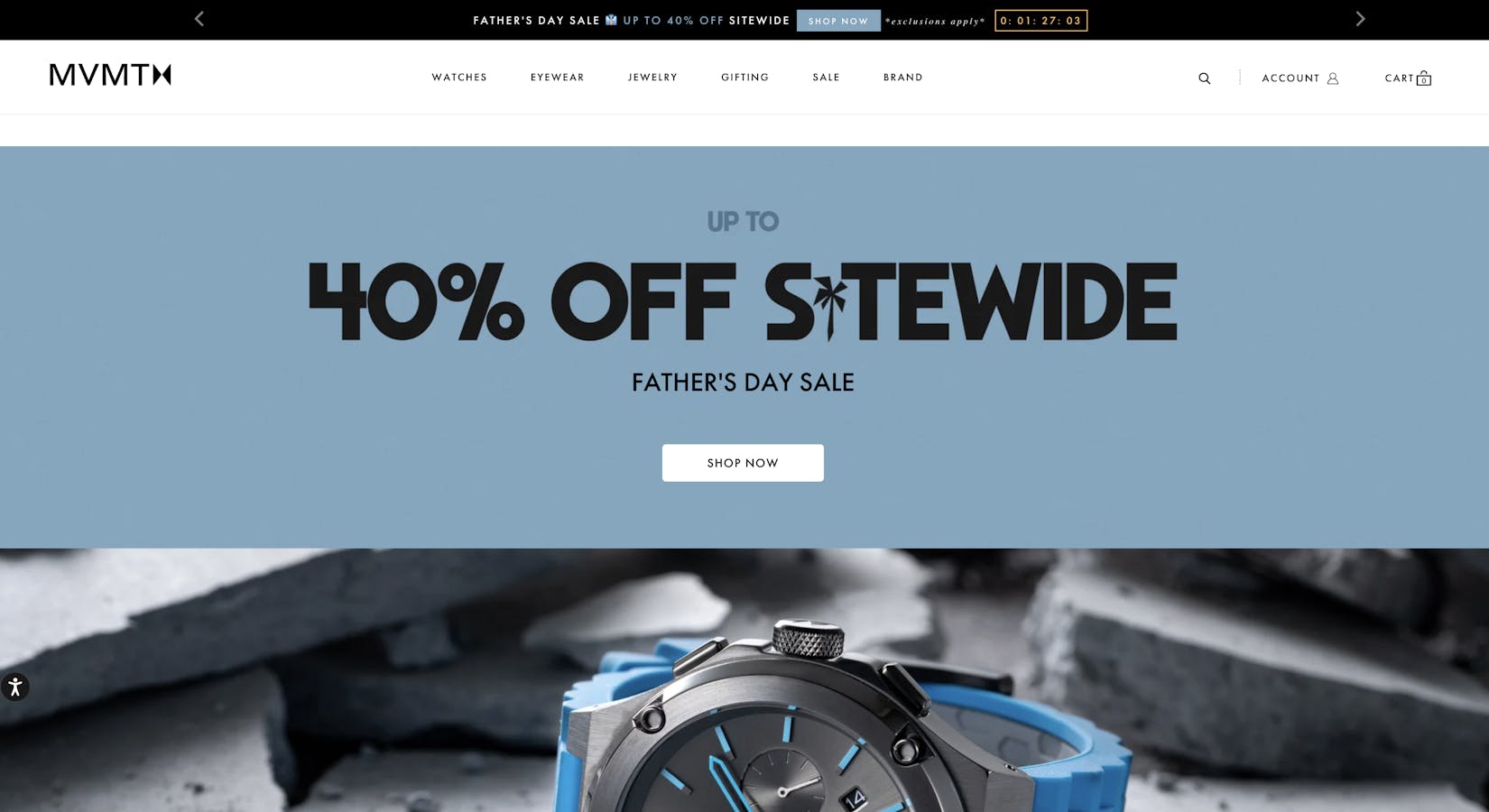 MVMT is an online retailer of watches and accessories, founded by Jake Kassan and Kramer LaPlante. 
Its core values can be summed up in two words: stylish and affordable. 
Their trendy, Instagram-worthy, and budget-friendly products, coupled with a range of shipping options including express 1-day delivery, easy returns, and a two-year warranty, contributed to its success.
Final Thoughts
Deciding between dropshipping and ecommerce for your business is subjective, depending on your circumstances and preferences.
If you're looking for a low-cost option with minimal risk and a wide range of products, go for dropshipping.
On the other hand, if you're willing to invest in inventory and warehousing for greater control over your product offerings, ecommerce is a better choice.
FAQs
Dropshipping is a business model where retailers sell products without handling inventory, packaging, and shipping logistics. They partner with dropshipping suppliers who directly ship products to the customer.
How do I decide between dropshipping and e-commerce?
Can I switch from dropshipping to ecommerce?