Payment gateways are the technology infrastructure that allows ecommerce websites to accept online payments from customers.
When choosing a payment gateway, consider factors such as transaction fees, setup fees, security features, and customer support.
It's also important to ensure that the payment gateway integrates with your ecommerce platform and supports the payment methods your customers prefer.
The world of ecommerce has come a long way in recent years, and the advancement of payment methods and payment gateways are the key drivers facilitating that growth. This is because ecommerce businesses use them to secure and process online payments from their customers.
In this article, we will look at the benefits of payment gateways and how they can help ecommerce businesses increase conversion rates, sales and customer satisfaction.
From the classic methods like credit & debit card payments and PayPal to alternative options such as Buy Now, Pay Later (BNPL) and Cryptocurrency, we will cover it all in this comprehensive guide. Without further ado, let's begin!
What is a Payment Gateway?
Payment gateways, also known as payment services, payment solutions providers, or payment processors, essentially act as a bridge between ecommerce websites and payment processors by transferring sensitive information such as credit card details.
The ecommerce industry has witnessed an increasing trend in the use of payment gateways. These are services provided by various ecommerce entrepreneurs to enable the integration of payment solutions into ecommerce businesses
Payment gateways have become a vital component of online businesses, providing merchants with a secure and convenient method to process payments from any location globally.
Why Payment Gateways Are Important for Ecommerce?
Payment gateways are an essential component of ecommerce because they facilitate the secure processing of multiple online payment methods. Payment gateways allow businesses to securely authorize and process credit card transactions online.
They help ensure that funds are transferred securely from the customer's account to the business's account, protecting both parties against fraud and other financial risks.
Without a payment gateway, businesses would need to manually process credit card transactions, which can be time-consuming and error-prone.
Additionally, customers are more likely to trust businesses that use a trusted and secure payment gateway, as it helps to protect their sensitive financial information.
Overall, payment gateways are an important tool for ecommerce businesses to ensure the security and ease of online transactions.
They allow businesses to accept online payments conveniently and securely, reducing the friction of transactions and enabling them to scale and grow their businesses.
How Do Payment Gateways Work?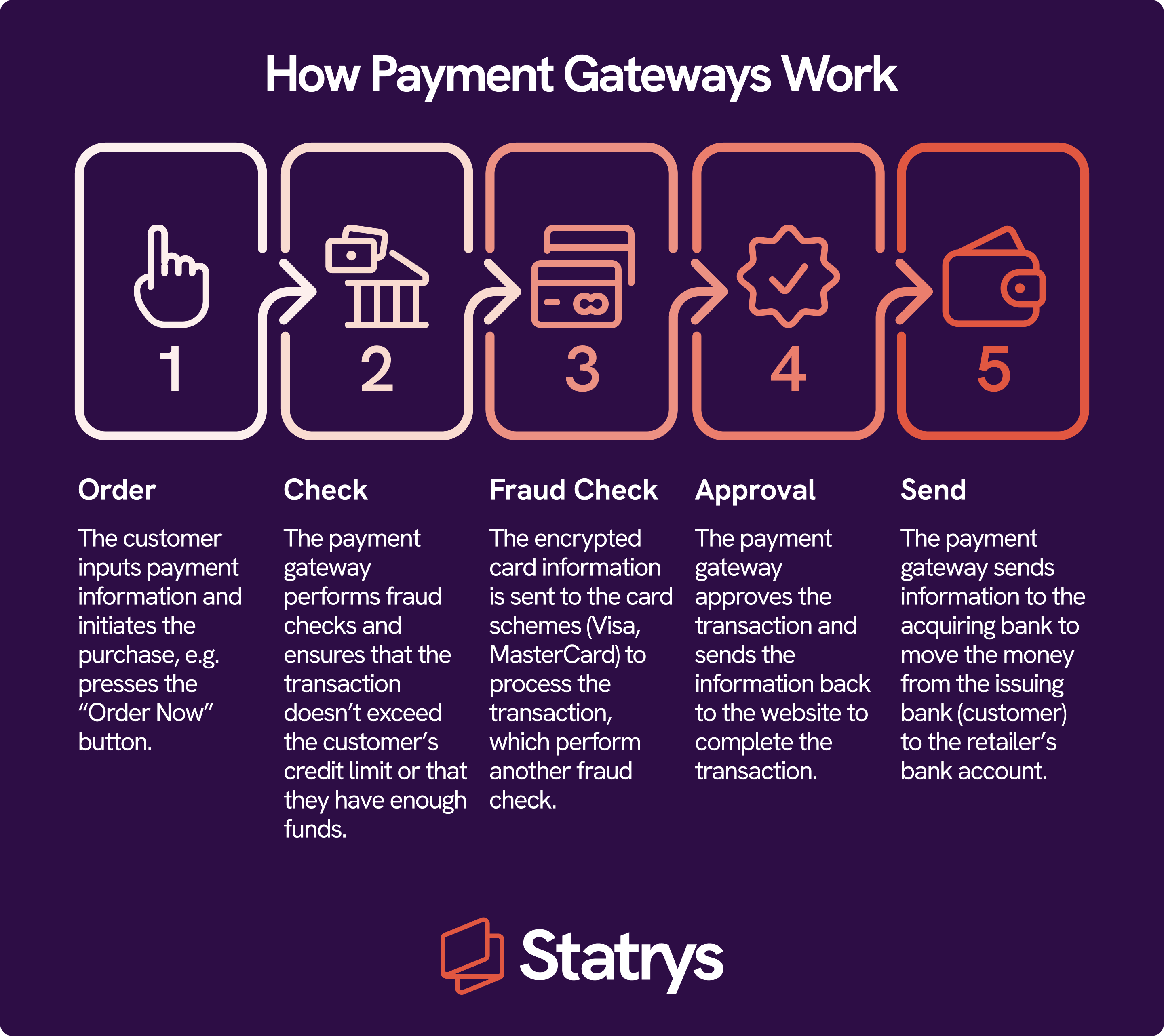 The sequence of a payment gateway actually consists of several phases, but thanks to advances in technology, it only takes seconds:
Initiation of Payment: When a customer makes a payment on a merchant's website, the payment gateway is triggered after payment information is entered.
Encryption and Validation of Payment Data: The payment gateway encrypts the sensitive payment data and transmits it securely between the customer's bank and the merchant's bank.
Authorization or Decline: Once the payment data is transmitted, the payment gateway sends an authorization code or a decline message back to the merchant's website.
Settlement of Funds: If the payment is authorized, the payment gateway facilitates the settlement of the funds between the bank account involved.
Fees and Additional Services: Payment gateways typically charge a fee for their services, which can be a percentage of the transaction amount or a flat fee per transaction. Additionally, payment gateways may offer additional services such as fraud detection, chargeback management, and reporting and analytics.
Best Payment Gateways for Ecommerce in 2023
Choosing the right payment gateway tool can be overwhelming. Each processor has their own specific features designed specifically to meet different business needs. By making one wrong choice, you could risk alienating your customers and paying expensive fees. Here are some of the best payment methods for ecommerce in 2023: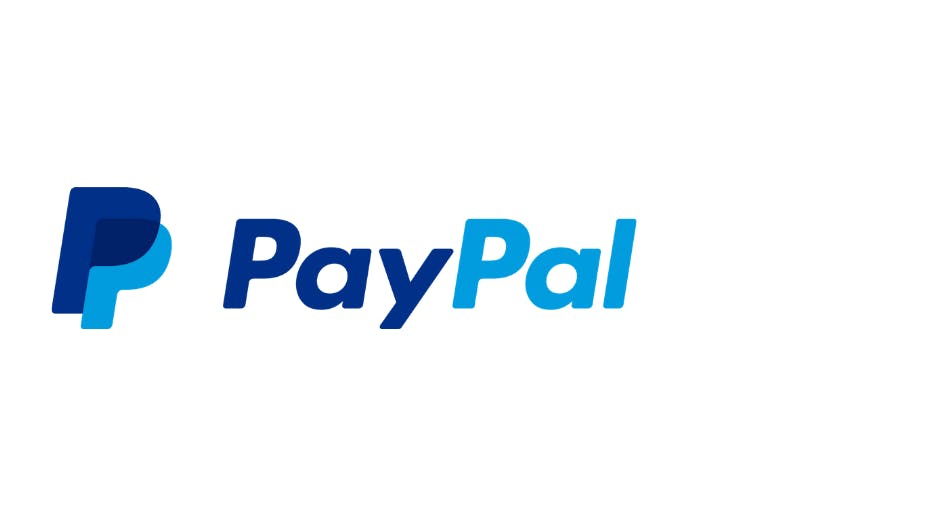 Regarding payment gateway providers, PayPal is the most used payment gateway and a household name.
One of the most widely recognized in mobile payments is Paypal's interface and platform is easy to use and has a reputation for being a secure payment gateway.
PayPal also makes it easy to set up an ecommerce store or accept payments for services rendered. They have a suite of tools to choose from, so you can customize your shopping cart with ease.
Fraud protection security features are one of the top reasons that make PayPal a popular payment gateway.
In addition to its global processing ability, it is worth noting that the system accepts payments in multiple currencies. Users from various countries can easily make online payments as PayPal is available in 203 different countries, making it a convenient option for users worldwide.
Small businesses and large-scale corporations are heavily used Paypal as there are key benefits of using this payment gateway such as
Accepts credit card payments e.g. Visa, Mastercard, Amex, and many more
Cart integration e.g. Shopify, BigCommerce
Variety of payment options e.g. mobile payments, in-person payments
There are two types of PayPal account your company can get which are:
PayPal Standard Payment
PayPal Standard Payment is one of the most widely used payment gateways among ecommerce businesses.
It's readily available and easy to integrate with almost any platform, including popular ones like WordPress, Shopify, and WooCommerce.
Plus, it's trusted by millions of customers worldwide who prefer PayPal as their primary method of making online transactions.
The best part? The fee structure for PayPal Standard Payment is much simpler compared to other payment gateway providers.
There's no monthly fee - just a per-transaction percentage based on your sales amount. In addition, it offers mobile payments using PayPal here which makes this a convenient option for business owners who frequently have to process payments on the go.
Payments Pro
The pro version of PayPal payments offers a range of benefits that can enhance your checkout experience.
It provides customization options that allow you to personalize the checkout experience.
In addition, the Pro version offers a virtual terminal and PayPal credit, which can be useful for businesses looking to expand their payment processing.
However, it is also important to note there are processing fees of 2.9% plus $0.30 for each transaction.
The transaction fees may impact your bottom line and should be taken into consideration before signing up for the Pro version.
It is also worth noting that the Pro version is currently only available in the U.S., U.K., and Canada.
🔍Tips: If you are interested in learning more about PayPal payments and how to pay with or without an account, check out the related article: How to Pay with PayPal with & without an account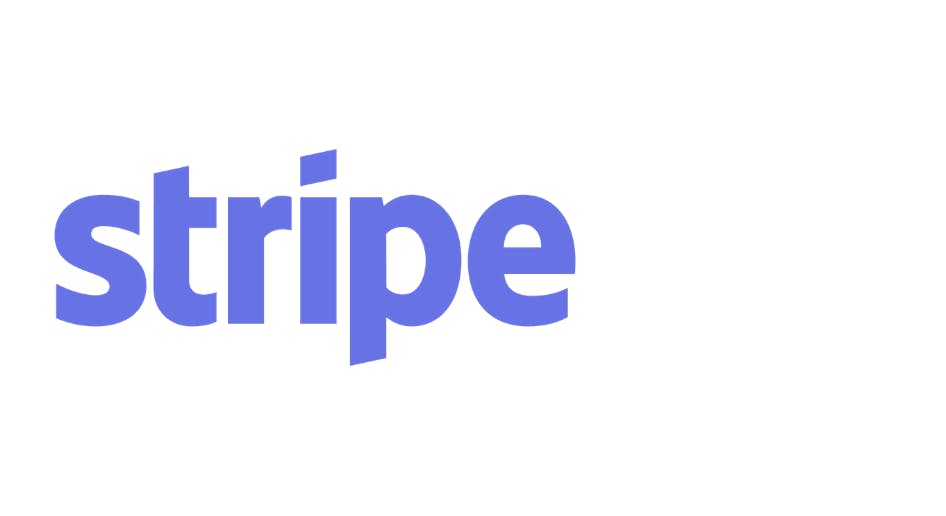 This US-based commerce payment gateway is one of the best payment gateway used by many businesses around the world to help them accept payments online, and some of their biggest customers are some of the most well-known companies in the world.
The setup is a bit more complicated than PayPal, it is great for SaaS and mobile solutions.
Currently, Stripe is available in 21 countries and it may take up to 7 days for initial processing payments.
Some of Stripe's main features include:
Accept credit cards payments and debit card payments
No monthly fees/setup fees
Online payment gateway acceptance for crypto-currencies e.g Bitcoin
UI toolkit
Recurring payments for customers
Built-in APIs
However, it is only available in the U.S., U.K., Australia, and other European countries for now.
It is worth noting that Stripe charges the same transaction fees as PayPal, which is 2.9% + $0.30.
💡Tips: Before considering Stripe for your payment processing, it's best to quickly determine the cost of your transaction and the fees you will pay for Stripe services.

Planet is a leading provider of integrated payment solutions with a global presence spanning 120+ markets. Today, Planet's services are trusted by over 800,000 merchants, empowering them to seamlessly manage their daily operations, eCommerce ventures, and beyond.
The top features offered by Planet:
Extensive Payment Method Support: Planet enables businesses to accept 50+ payment methods globally, including Visa, Mastercard, Alipay, Apple Pay, Google Pay, and cryptocurrencies.
Seamless Integration Capabilities: Planet integrates with leading e-commerce platforms, Point-of-Sale systems, and hotel Property Management Systems (PMS) such as Oracle, Protel (acquired by Planet), and MEWS.
Omnichannel Capabilities: Planet can seamlessly manage payments online and in-store, offering features such as order orchestration, unified customer data, inventory visibility, and order fulfillment.
Global Currency Support: Planet accepts payments in over 150 currencies, allowing businesses to expand their reach and generate additional revenue through exchange rate margins.  
User-Friendly Interface: Planet's payment gateway offers an intuitive interface for easy setup and management of payment systems.
Planet's payment gateway provides an exceptional solution for businesses needing a robust, secure, and versatile payment processing platform. Whether companies operate locally or engage in international transactions, Planet's services cater to their unique requirements while providing top-notch security features. By partnering with Planet, businesses can unlock seamless payment experiences, drive business growth, and stay ahead in today's competitive ecommerce landscape

Fondy was created in 2019 to remove the obstacles involved in managing multi-currency payments flow.
That's everything from acceptance of the payments to payouts to third parties. Fast forward to today and Fondy is now one of the leading payment service providers, partnering with start-ups, market-leading enterprises, and everyone in between.
Fondy processes global payments in 150 currencies using over 300 payment methods.
Main features:
Simple integration
Enables cryptocurrency payments
Global sales volume with local methods
Customizable checkout page
Payouts in different currencies
Multi-currency IBAN accounts
Fondy has offices in Great Britain, Ireland, Slovakia, and Poland and pricing starts at 0.5% + £0.20p per transaction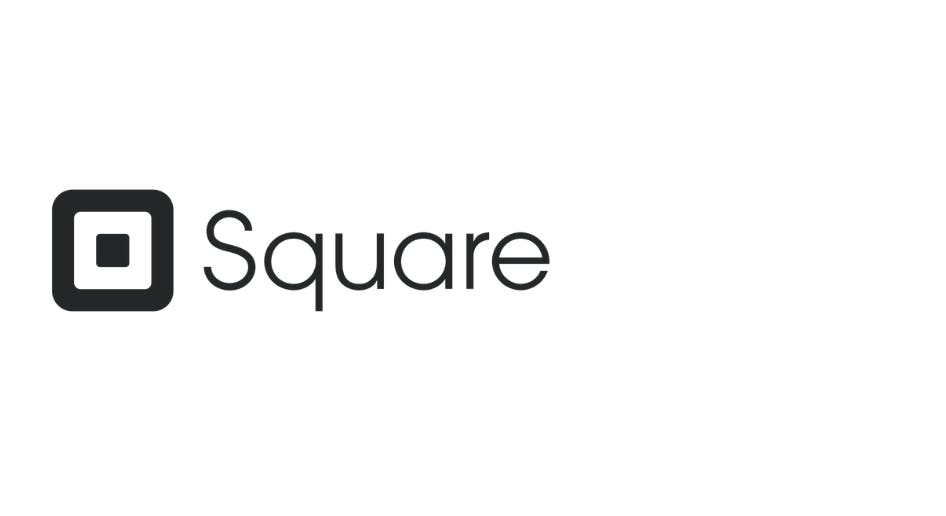 Square is an eCommerce payment gateway for businesses that offers secure payments in an easy-to-use format.
It has become one of the best payment gateway for in-person payment, which is widely practiced with brick-and-mortar companies.
Whether you're just starting out an online business or expanding your existing operations, Square allows you to accept credit card payments from your customers quickly and securely.
As well as offering several platform integrations such as Shopify, WooCommerce, and Bigcommerce, their mobile app also lets online businesses take card payments wherever they go.
However, it should be noted that there are fees for using their services. Swiped transaction fee are charged a 2.75% and for manually-entered transactions, there is an additional 3.5% fee and a $0.15 charge.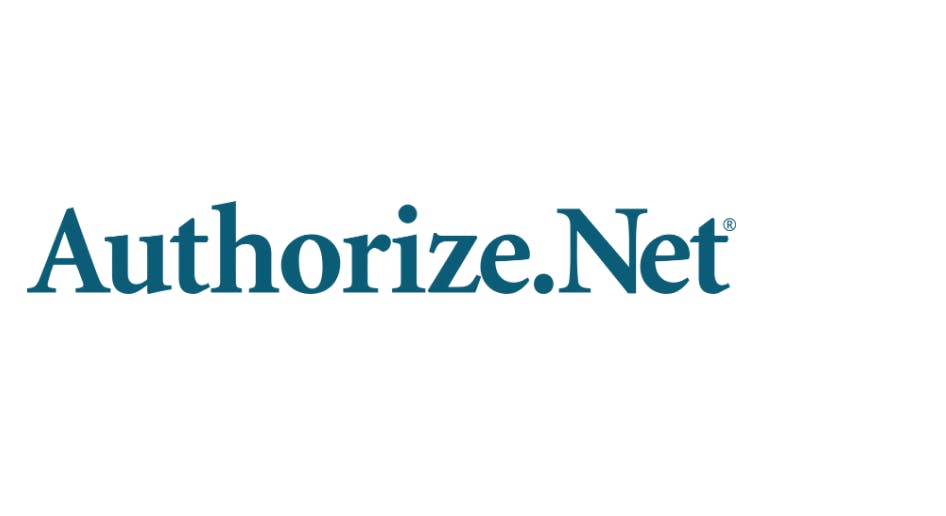 Authorize.net is a payment solution that provides an advanced fraud detection suite to make payments safe and prevent chargebacks or fraudulent transactions, just like PayPal.
The API function of Authorize.net allows users to customize their transactions according to their habits and payment method for maximum convenience.
They have a top-tier integration set for WooCommerce payments, a popular e-commerce payment gateway
Authorize.Net also accept payments in Apple pay, PayPal and many more in over 33 countries, making payment processing more accessible for international users
This all-in-one package also provides a merchant account along with a payment solution for users. Different sorts of payments, including contactless payments, credit cards, e-checks, etc., can be done through Authorize.Net, making it easier to pay according to customers' preferences.
Users have to bear in mind the following fees while using Authorize.Net
49 initial setup fees
$25 on-going monthly fees
2.9% + $0.30 processing fees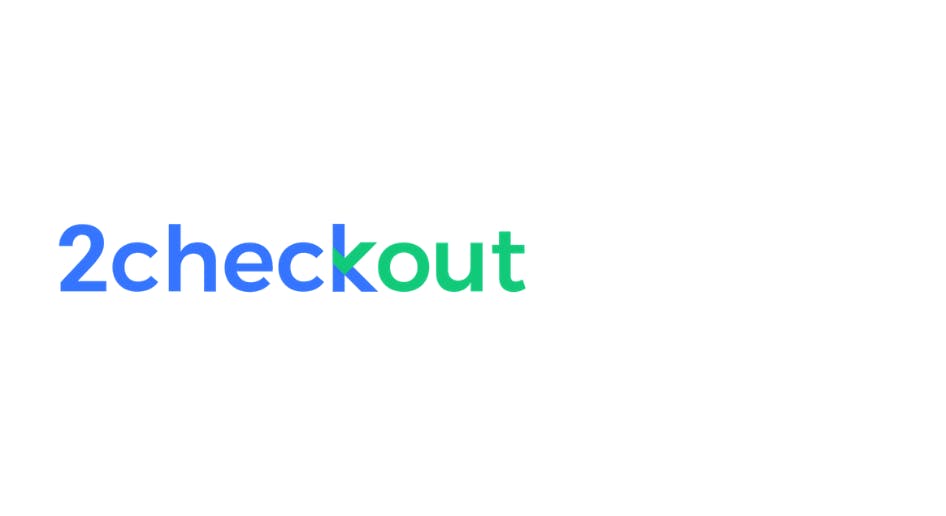 2CheckOut is a leading payment gateway with a presence in over 211 countries. The platform offers more than 100 different currencies to its users. There are two checkout options available - standard and inline.
The standard solution is an off-site payment option where users can pay in person. On the other hand, the inline checkout option provides customers with online purchases for contactless payments.
2CheckOut also facilitates international payments. However, it should be noted that the conversion rates for international payments are higher, typically around 2-5% more than usual.
The top features of 2CheckOut include the following:
No set-up fee
No monthly fee
Payment gateway - 2Sell accepts all significant credit card transactions such as Visa and Mastercard.
💡Tips: This payment solution is suitable for companies offering digital services such as e-commerce, web-hosting, or design businesses.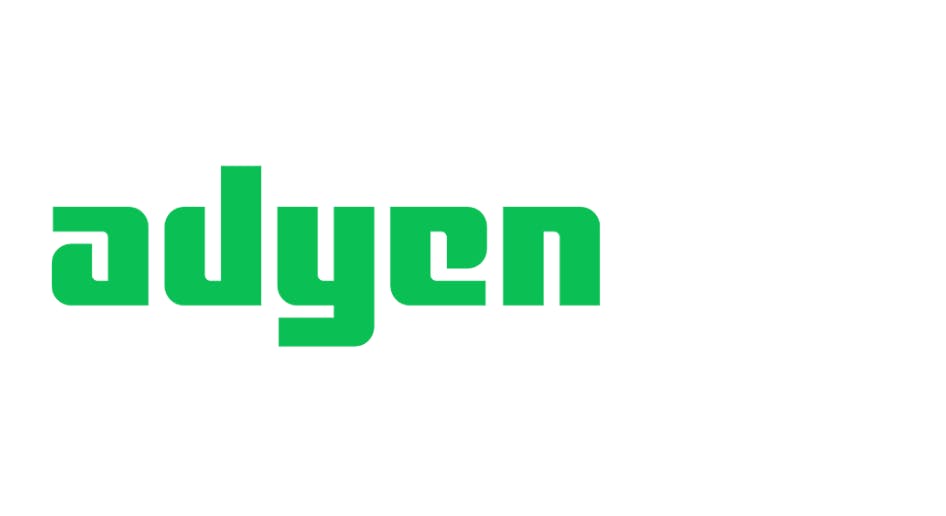 Adyen is one of the world's leading payment gateways for ecommerce.
It supports over 250 million transactions per day from 180 countries and 250 different payment types, including major credit cards, mobile wallets, Apple Pay, and PayPal.
Merchants can also tap into Adyen's analytics platform to gain data-rich insights into transaction data, consumer trends, shopping behavior, and sales growth.
What makes Adyen unique is its ability to offer end-to-end integration with most major shopping carts and point-of-sale systems.
Adyen also provides secure fraud prevention tools that help protect businesses from chargebacks or stolen information.
Merchants also have access to 24/7 customer service from experienced team members dedicated to resolving problems or answering any questions they may have.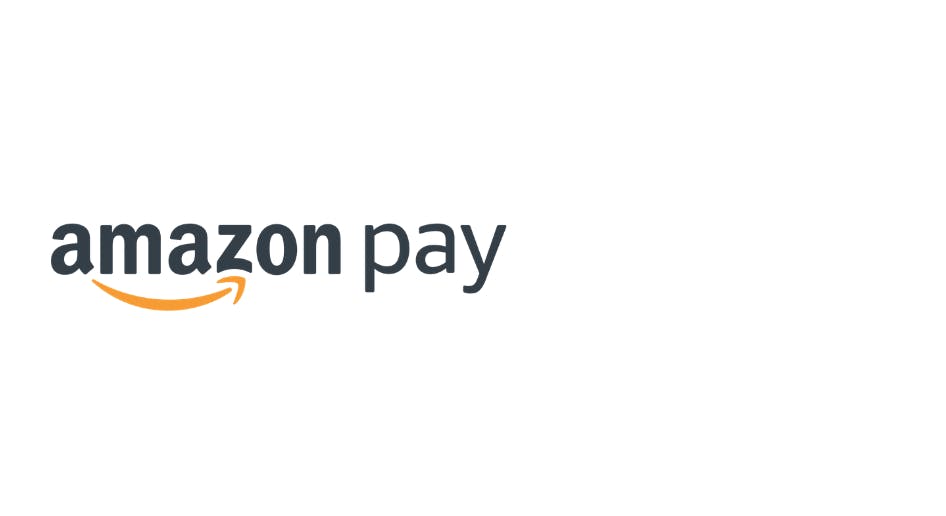 Amazon Pay is one of the best payment gateways for small and medium-sized enterprises (SMEs). It offers a hassle-free checkout process similar to that of Amazon.
One of its key benefits is fraud protection, ensuring that SMEs can conduct their transactions securely.
Amazon Pay provides an API-driven platform that allows users to customize the design of their transaction process.
This feature enables SMEs to tailor the payment experience to their specific needs.
Here are some of the top features of Amazon Pay:
No monthly fees
No termination fee
Provide Amazon buttons for merchant website integration
Consistent inline checkout
💡Did You Know: Amazon Pay is currently only available in a limited number of countries including the U.S., U.K., Germany, Netherlands, Luxemburg, Sweden, Portugal, Hungary, and Denmark.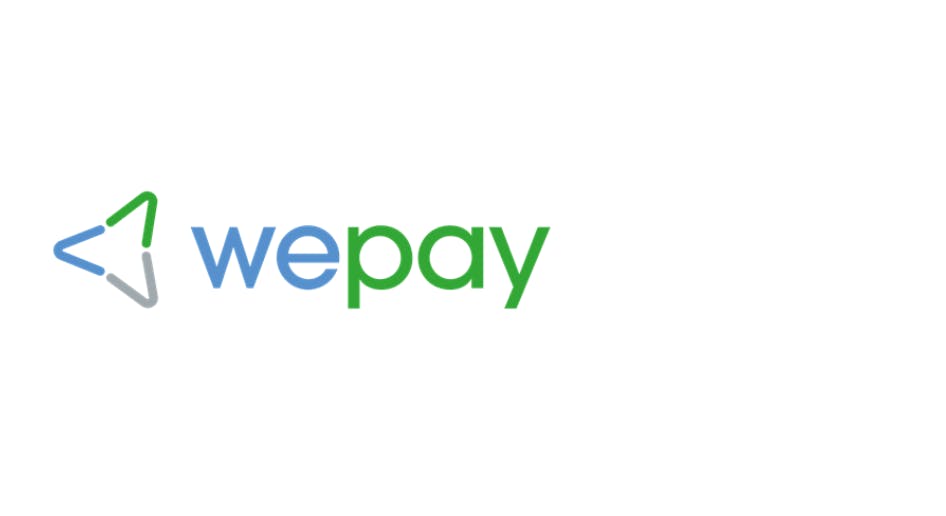 Drop shippers looking for a fast and efficient payment gateway will consider Wepay as the perfect choice.
Although it is more like a crowdsourcing platform, it has a streamlined API function that is specifically designed for payment purposes.
Wepay offers integration with several merchant accounts that process payments in various methods such as ACH or Apple pay, ChasePay, and many more.
Additionally, their advanced fraud-protection measures offer peace of mind to both buyers and sellers when creating transactions.
WePay also offers user protection for customers by enabling automatic refunds if a merchant fails to provide the goods or services promised in an agreement.
💡Tips: WePay is PCI compliance-friendly, which means you can count on maximum security while running your ecommerce store.
Why Payment Methods Are Important For Ecommerce
Payment methods are a critical component of ecommerce as they provide customers with the means to purchase products or services and contribute to building trust and credibility for online businesses.
Moreover, having a diverse range of secure and convenient payment options can help to increase the conversion rate of an ecommerce website, as it caters to the preferences of different types of customers and reduces the likelihood of abandoned carts due to limited payment options.
In addition, payment methods can also impact the overall customer experience, as a smooth and hassle-free checkout process can contribute to customer satisfaction and loyalty. Offering reliable payment options such as credit cards, debit cards, e-wallets, and mobile payments can also help businesses to expand their customer base and reach new markets.
Choosing The Best Payment Methods For Your Ecommerce Store
Choosing the right online payment methods for your online store can be challenging as there are different factors to consider when deciding on the best payment methods for your business:
For starters, consider how many different payment methods you want to offer on your site. Some solutions allow you to accept direct debit, major credit cards, Paypal, Bitcoin, or other cryptocurrency payments, and digital wallets such as Amazon Pay if you choose them.
You need to think about user-friendly payment interfaces that are easy for customers to understand and navigate during checkout so they don't give up halfway through the purchase process due to confusion or frustration.
Also consider fees associated with each payment option: some payment processors may have higher fees than others for certain transactions.
Additionally, look into the security measures each provider offers because after all data security should always be the top priority when accepting online payments from customers
💡Tips: To effectively choose the best online payment gateways, it is important to begin by analyzing your audience's expectations and defining your business niche.
Once you have completed this initial step, the next crucial step is to evaluate various electronic payment methods and choose the ones that align with your business's specific requirements.
Most Popular Payment Methods in 2023
The most frequently used ecommerce payment methods are credit and debit card payments. However, with the advent of new technologies and the ever-changing payment landscape, payment methods have evolved significantly in recent years. Here are the five most popular payment methods in 2023:
1. Credit Card
Credit cards are one of the most popular payment methods for many reasons. They're convenient, secure and easily accessible with nearly universal acceptance.
This makes them a great option for consumers and businesses when making online purchases or transferring funds between accounts.
In addition to their convenience, credit cards also offer some of the most attractive rewards programs. With cash-back offers and signup bonuses, you can save money on your everyday purchases while earning additional points to use toward travel rewards or other items of value.
Credit card companies such as Visa, Mastercard, and American Express often offer exclusive deals on select products and services to help you maximize your savings potential even further!
2. Bank Transfer
Bank Transfer is expected to remain the most popular payment method in 2023. This method allows customers to quickly and securely transfer funds from their bank account directly to a merchant's bank account. It's fast, secure and easy to use, which makes it a great choice for just about any kind of purchase.
Despite being regarded as safer, bank transfers are slowly losing popularity as the majority of people prefer credit and debit card payments.
3. Cash on Delivery (COD)
Cash on Delivery (COD) allows customers to pay for goods and services only when they have been delivered by a business to the customer's home or office. This ensures that customers have an opportunity to inspect the goods before paying, which can be especially important when purchasing a product sight unseen.
The popularity of COD payments has grown in recent years due to their convenience, security, and heightened trust between businesses and customers.
Cash-on-delivery transactions can be risky for sellers as they rely on delivery agents to collect payments from customers and sometimes could lead to issues such as fraudulent activity, insufficient payment, or refused payment.
💡Did You Know: In some countries like Thailand, Mexico, and Indonesia, it's estimated that up to 50% of shoppers prefer COD payments!
4. Cryptocurrency
Cryptocurrency is becoming a more and more accepted payment method in ecommerce. Many retailers are finding cryptocurrency payments to be quicker, more secure, and cheaper than traditional methods.
Because of its user-friendly features and ability to operate globally without financial restrictions, cryptographic currencies such as Bitcoin and Ethereum continue to gain traction in the market.
For sellers looking to explore the possibilities with cryptocurrency, they'll need to find a suitable ecommerce platform able to integrate a form of ecommerce payment processing into their services.
5. Buy Now, Pay Later (BNPL)
In simple terms, Buy Now, Pay Later (BNPL) is an online payment method that enables shoppers to defer payment for their purchases. This allows them to spread the cost of their shopping over several weeks or months in instalments, instead of paying it all upfront.
Many major retailers and different ecommerce stores offer BNPL as online payment options such as Amazon, Target, and Walmart.
💡Did You Know: According to Insider Intelligence, 55.1% of Gen Z in the US (digital buyers ages 14 and older) will use a buy now, pay later (BNPL) service at least once this year. That figure drops to 48.6% for millennial digital buyers and becomes progressively smaller among older generations
Picking a Business Account
The ability to accept online payments is essential for any ecommerce website, and there is now a variety of payment gateway that has made it easier than ever before.
From simple, single-use solutions to more complex integrated systems, you're sure to find the best payment gateway for your business needs!
After the perfect payment gateway, you will need a solid business account to find the best match for your payment gateway solution.
If you have a registered business in Hong Hong, Singapore, or the BVI, you may consider opening an account with Statrys.
✅ A multi-currency business account in Hong Kong.
✅ Virtual and physical MASTERCARD payment cards with built-in controls and limits to manage business expenses.
✅ FX services at competitive exchange rates (spot and forward contracts).
✅ All transaction fees are cheaper than with traditional banks.
The entire account opening process is online, and 85% of the clients have their accounts approved in less than 3 days.
FAQs
Which payment gateway is best for ecommerce?
There are many different payment gateways best for ecommerce but the best ones are PayPal, Stripe, Fondy, Square, Authorize.net, 2CheckOut, Adyen, Amazon Pay and WePay.
Why are payment gateways important for ecommerce?
What are the most common payment methods for ecommerce?
How do you integrate a payment gateway with your ecommerce store?