ANNA (or ANNA Money) may not be in the top 20 UK fintechs but they are attempting to punch beyond their weight in the UK business market. The question is: are they the alternative business account providers you have been looking for? 
The answer will depend on how UK-centered or international your business is. This article gives you the full picture. We take a closer look at the ANNA business account, their payment cards, fees, and their healthy list of additional services to help you determine if ANNA is the right match for your company. 
What is ANNA bank?
Founded in 2017, ANNA Money is a UK-based fintech headquartered in Cardiff that offers business accounts to small businesses, startups, and independent freelancers around the UK.
What's with the name? ANNA stands for Absolutely No Nonsense Admin, representing the company's goal: to reduce the amount of time you spend on admin. We can all get on board with that. 
ANNA is not a bank but it is regulated to conduct electronic money service activities by the UK's Financial Conduct Authority. Under these regulations, ANNA must keep customers' money in a bank separate from their own funds, and they cannot use customer money to fund their activities. 
As ANNA is not a bank, your money is not protected by the UK deposit guarantee scheme (called the Financial Services Compensation Scheme). However, your funds are kept in a ringfenced account with the Bank of England [*]. And ANNA does not accept cheques like high street banks do, but you can link bank accounts to your ANNA account with Open Banking.
Requirements for opening a business account
ANNA is for UK-based businesses only. Your business should be located within the UK, and you also need to have a UK residential address and be a UK resident over 18 years old. 
You can open an ANNA business account if you are a:
Sole trader
Partner in a Limited Liability Partnership (LLP)
Limited company and your company is listed on Companies House.
When you open a business account, you can choose from a sole trader account or a limited company account. If your business is an LLP and registered with Companies House, choose the limited company account. If it is not registered with Companies House, select the sole trader account.
ANNA does not offer accounts to charities or businesses engaged in prohibited activities, such as gambling, adult entertainment, cannabinoids, and precious metals. [*]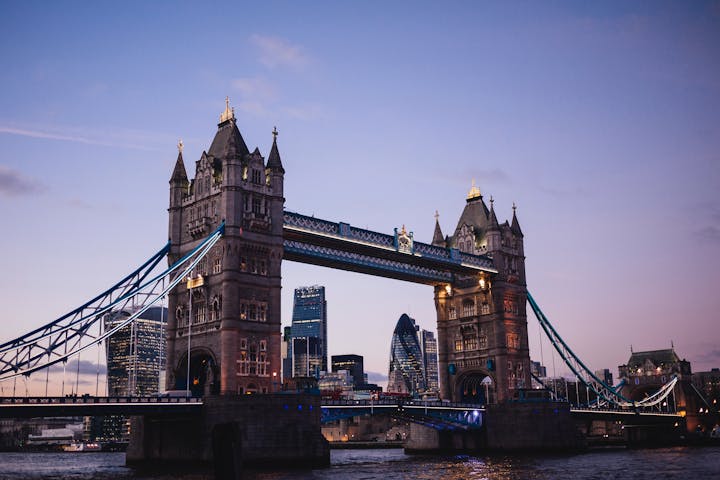 How to apply for a business account
The application process for a business account with ANNA is 100% online. 
As part of the application process, you will need to supply basic information about yourself, your business, and your directors or partners. This includes:
Identity documents for you: passport or full driving license. If you don't have a driving license or a valid passport, take a recent photo of yourself to either your bank, solicitor or accountant to get it certified
Identity documents for other directors and partners: if they cannot provide documentation right away, ANNA might ask for other documents

[*]

 
Proof of address: such as a utility bill, council tax bill, or bank statement (dated within the last three months). 
Depending on the type of business you are running, you will be asked for further documentation: 
Sole trader: Copy of a letter from the UK tax office (HMRC) showing your Unique Taxpayer Reference
Partnership: Copy of the partnership agreement listing all partners. If this is out of date, ANNA will accept a solicitors letter that states the same information.
Limited company: Company registration number from Companies House. 
After you have opened your account, ANNA will get in touch to find out a bit more about your business, such as your business website, online marketplace profile, and social media profile. If you don't have any of these, ANNA will ask for other documentation. [*] 
Steps to opening an account
Step 1
Go to the ANNA website, click "Sign up", then enter your mobile number.
Step 2
Download the ANNA app.
Step 3
Provide information about you and other directors (have your driving license or passport on hand for ID verification). 
Step 4
Answer questions about your business.
Step 5
Get your account approved. ANNA says approval takes around ten minutes. You will receive your sort code and account number on the same day, so you can start sending and receiving money straight away.
After approving the account, ANNA will be in touch to request more information about your business.
ANNA products
Business account
With ANNA, you get a business account based in the UK which acts like a current account. It comes with a UK sort code and account number, and you also get an IBAN to accept international payments.
There are 3 tiers of business accounts provided by ANNA:
Free: pay as you go
Business: ideal for small businesses
Big Business
Each account offers the same type of services but limits and fees differ. One thing they have in common is that the maximum you can hold in an ANNA account is GBP10 million.
Receiving funds
You can receive local payments in GBP only via the Faster Payments (FPS) and BACS Credit systems. Inbound or outbound CHAPS payments are not an option. 
It takes up to 15 minutes for payments to be credited to your account and there are limits on the amounts you can receive:
Maximum inbound payment with FPS: £250,000
Maximum inbound payment with BACS: £10,000,000.
As of October 2022, you can receive payments in USD and EUR if you have a Payoneer account. You simply link your ANNA account to your Payoneer account. You then make the USD and EUR transfers using unique account details and the SWIFT, SEPA, and ABA payment systems.
If your company receives international currency regularly, you can also apply for access to ANNA's foreign currency inbound payment service provided by Currencycloud. Under this arrangement:
You will receive a dedicated account and IBAN details for international transfers, which you must use to receive international funds or else transactions may be blocked or bounced 
Funds are received via SWIFT and SEPA
If payments are received in a currency that is not supported, they will be automatically converted into GBP by Currencycloud
Only payments from ANNA-supported countries and currencies will be approved.
ANNA has a list of countries you can accept payments in foreign currencies from. [*]
Sending funds
Local transfers: You can make local payments in GBP which are made with FPS. 
International transfers: International payments can be made in GBP, EUR, and USD, and are supported by Currencycloud. Payments may take up to 5 business days or longer depending on the recipient's bank and intermediary banks involved.
However, ANNA says it is still beta testing its international payments service but it appears to be up and running for customers.
You cannot make a payment greater than GBP250,000 and ANNA may request information about the source of funds to execute the payment. 
Direct debits: You can make electronic direct debits with your account. When you first set up a Direct Debit service, it will take up to 5 working days to become available. The service is protected by the Direct Debit Guarantee Scheme, meaning if there is a mistake with a direct debit you will be entitled to a refund.
Cards
Every ANNA money account can receive at least one physical and one virtual business debit card. Your card will be a Mastercard debit card in GBP.
The business debit card can be used to make purchases in-store, via the internet, or over the phone, and you can use it to withdraw cash from ATMs.
While the card is in GBP, you can make transactions in other currencies that are then converted into GBP by Mastercard. You can view the FX rate used in your transaction history. ANNA may charge an additional foreign transaction fee. Further details can be found in the ANNA app.
Foreign exchange
ANNA does not offer foreign exchange services. For international transfers, FX services are performed by its partners, Payoneer and Currencycloud.
Additional services
ANNA offers a range of other business banking services customers can access.
Pay cash into ANNA: using a PayPoint store, you can pay up to GBP300 each time into your account with a GBP500 daily limit and a GBP1,000 monthly income limit. It costs 1% per deposit, and Business and Big Business customers get a number of free deposits each month.
Invoice software: You can create and send invoices online, and have ANNA chase unpaid invoices for you. 
Tax services: Once ANNA knows your tax profile, they will send you reminders via the app about upcoming HMRC requirements and tax estimations as you earn.
Credit options: Through another partner, SteadyPay, you can build your credit rating and you can borrow up to GBP10,000 through the app. ANNA can also help small and medium-sized businesses find loans tailored for them.
Payment link and webpage: You get a personal webpage with a payment link you can use to receive payment instead of having to share your bank account details.
Payroll on the go: You can make bulk payments through the app. 
Receive payouts from select merchant partners. Including Stripe, WorldPay, SquareUp, SumUp, PayPal, Amazon, and Barclaycard PDQ.
Account cashback: Earn 1% cashback when you use your ANNA debit card to pay for a range of expenses, like train travel and food.
Instant payment notifications: ANNA instantly updates you when a payment comes in or out of your account.
Open banking: ANNA is partnered with TrueLayer, Europe's leading provider of Open Banking services. This means you can connect your other bank accounts in the ANNA app and see all of your transactions securely in one place.
Integration with accounting software: Xero and Sage.
Receipt scanner and expense reports: Snap receipts and ANNA matches them to transactions. All of your expenses are automatically categorized and summarized in reports, so you can see exactly where your money's going.
Free tools: like an invoice spreadsheet template, VAT filing add-in for Excel, and a period calculator.
Fees charged
Like many other fintechs, ANNA does not charge account opening fees. 
You will be charged a monthly fee and different service fees depending on which plan you choose. [*]
| | | | |
| --- | --- | --- | --- |
| | Free | Business | Big Business |
| Monthly fee | - | GBP14.90 | GBP49.90 |
Transfer fees
For both local and international transfers, Business and Big Business accounts have free monthly allocations. Fees will be charged once the free allocations have been exceeded.
Free
Business
Big Business
Local transfers (in and out)
20p
50 free per month, then 20p per transfer
Unlimited
International transfers
GBP5
1 free per month, then GBP5 per transfer
4 free per month, then GBP5 per transfer
Receiving payments via payment link
1% per transaction
Pay cash in
1% per transaction
Currency conversion fee
1%
Free
Business
Big Business
Card payments in any country
Free
ATM Withdrawal
GBP1
3 free per month then GBP1 per withdrawal
Unlimited
Currency conversion fee
1%
Getting in touch
To get in touch with the ANNA team, they say it's best for you to reach out to them via the ANNA app. You can also email them (support@anna.money) and they have several email addresses for specific concerns. [*]
Our recommendation
Starting an international company or expanding one overseas has its challenges. Having a payment process that is easy and hassle-free can save you significant time and money. That is why choosing a quality business account matters.
A business bank account with high street banks used to be the only option. It did the job but at a price, and sometimes with lengthy delays. You would get stung by fees and commissions built into foreign exchange rates. Thankfully, the international payments world is now hot with competition.
Fintechs have emerged to offer cheaper and faster business account services with lower fees and more attractive FX rates. Some, like us here at Statrys, are completely upfront about fees, so you know what you will be paying in advance.
ANNA offers a GBP business account with add-on international capabilities via their partners, Payoneer and Currencycloud. Our view is that if your business is based in or around the UK, ANNA could be a smart option. Their additional services list suggests they are passionate about absolutely no nonsense admin and their customers are benefiting. 
If your business deals in multiple currencies regularly, or you have plans to expand into new markets like Asia, a multiple currency account for your business will make more sense. The Statrys business account supports 11 currencies for a flat monthly fee of HKD88. You can send and receive international payments at flat rates (HKD55 to receive, HKD75 to send), get virtual and physical payment cards, and link your account to online marketplaces. FX fees are as low as 0.1% and every customer gets a dedicated account manager, no matter how big or small your business is.
Final note
We do our best to provide all of the information we can find and present it succinctly in our reviews, to save you the leg work. If we missed anything about ANNA Money, please send us a message and we will endeavor to make this review even more comprehensive.
This review is based on information available on the ANNA Money website as of January 2023.
FAQs
How does ANNA Money work?
With ANNA, you get a business account based in the UK which acts like a current account. It comes with a UK sort code and account number, and you also get an IBAN to accept international payments.
Where is ANNA Money based?
What does ANNA Money stand for?
Sources
Disclaimer
This publication is provided for general information purposes only and is not intended to cover every aspect of the topics with which it deals. It is not intended to amount to advice on which you should rely. You must obtain professional or specialist advice before taking, or refraining from, any action on the basis of the content in this publication. The information in this publication does not constitute legal, tax, or other professional advice from Statrys Limited or its affiliates. Prior results do not guarantee a similar outcome. We make no representations, warranties, or guarantees, whether express or implied, that the content in the publication is accurate, complete, or up to date.