Choosing your business account and payment services provider among the many options is not easy. To help you make your essential business decision, we have created this Cashplus business account review.
We'll help you learn more about Cashplus while answering questions about Cashplus's regulatory status, eligibility requirements, the process of opening an account, pricing, payment cards, the Cashplus app, online banking, FX capabilities, additional services such as lending, and the type of support you'll receive if you have a Cashplus account.
Please keep in mind that this review is limited to the Cashplus Business Bank Account.
In the end, we'll also compare Cashplus to another payment provider, Statrys, an online platform that offers business payment solutions, so you can decide whether Cashplus is the best fit for your business banking needs.
What is Cashplus?
Cashplus is a UK-based bank founded in 2005 originally as a prepaid card operator. Since 2021 it operates as a fully licensed bank with 1.6 million customers and GBP20 billion payment volume processed to date.
Cashplus provides UK-based companies with business bank accounts and has a relatively wide product range including business expense cards, travel currency cards, and credit products for startups that are trying to establish a financial foothold. Cashplus can also provide a cashflow boost with unique instant credit solutions and credit cards. Cashplus claims to be the only UK bank with a solution that helps stop direct debits from getting rejected and purchases from being declined. [*]
In 2021, Cashplus acquired its own banking license and operates as a fully-fledged bank. In regulatory terms, Cashplus (the trading name of Advanced Payment Solutions Limited), is a bank – authorized and regulated by the Financial Conduct Authority in the UK. [*]
The bank holds memberships with Mastercard, UK Finance, and the Financial Services Compensation Scheme (FSCS) with accounts protected up to £85,000. It also collaborates with the UK post office to enable clients to access a range of Cashplus bank services (for example withdraw or deposit cash) in the post office branches.
Requirements for opening a business account
With Cashplus, both private individuals and business clients can open an account. The fintech provides tailored business accounts to freelancers, sole traders, small businesses, and growing companies based in the UK. Important is to highlight that only UK-based companies can open an account. [*]
As for company directors and shareholders, the UK-only restriction does not apply, however, the website does not communicate the exact list of countries where the shareholders need to be based or come from. A restriction applicable to directors and beneficial owners is that Cashplus cannot service accounts for companies with Persons of Significant Control (PSCs) under 18 years of age. Cashplus also does not accept applications with more than four PSCs listed, or multiple-level corporate PSCs. [*]
The company types Cashplus accepts are the following:
Limited companies;
Sole traders;
Partnerships;
Limited liability partnerships
Charities and;
Public sector companies
Cashplus works with businesses active in a wide range of industries, if however, your business is not listed among accepted sectors, the Cashplus business account is not for you. [*]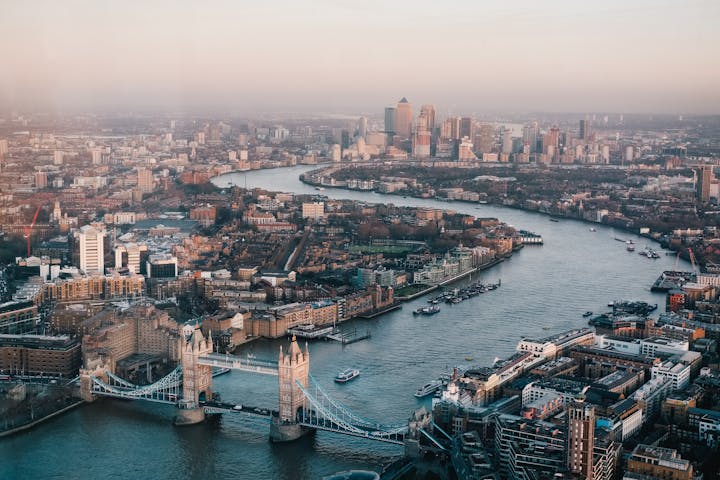 How to apply for a business account
Step 1
The application process for an account with Cashplus is fully online. As a first step you need to fill out basic information on your business via an online form on the Cashplus website:
Business Type
Business name
Industry
Number of employees
Business postcode
What's your expected monthly spending for this account?
Does your organization have a website?
Business name as it should appear on the card
Does your business receive payments from outside the UK?
Do you have any political connections? Is your business involved in any public contracts? e.g. government, council, or NHS
Personal details: name, date of birth, postcode, primary work phone number, mobile number, and work email address.
Step 2
Verify your identity. Following that, Cashplus sends you an email explaining that they need to complete the required identification and verification checks before they can open a Cashplus Business Account for you.
For business applications, Cashplus needs to verify that your business is based in the UK. For limited companies, Cashplus needs to confirm and verify the date of birth and home address of each Person of Significant Control (PSC) for your company, except for corporate PSCs, before it can accept your business account application. To verify the date of birth and home address, Cashplus accepts certain documents, including: [*]
Proof of identity:
A copy of your passport
A copy of your UK driver's license
A copy of your EU driver's license*
EEA member state ID card*
Firearms certificate or shotgun license*
Northern Ireland electoral ID card
Construction industry scheme card*
Military ID card*
Proof of address:
A copy of your UK driver's license
A bank or building society statement*
A utility bill*
Benefits or DWP Pension confirmation*
Council tax bill*
Any letter from HMRC*
Tenancy agreement from a council or housing association*
Credit card or store card statement*
Council rent card*
Firearms certificate or shotgun license*
Bankruptcy Order, Bankruptcy Restriction Order, or Debt Relief Order*
Mortgage statement*
Inland Revenue Notice of Tax Coding*
Solicitor's letter*
Documents mentioned with an asterisk (*) above need to be certified
Step 3
Mail the certified documents to Cashplus, as well as a simple cover letter that includes your Application Reference Number.
For partnerships or limited liability partnerships, you'll need to send in the relevant documents for each partner involved.
For charities, you'll need to upload a letter of authority on headed paper listing all trustees to the charity along with proof of identity documents for each trustee. Your letter of authority must be a signed letter by a trustee, sent on official letterhead, stating all the trustees to the charity, and identity documents for each trustee to the charity.
The overall application process is rather quick. Cashplus gives customers an account number and enables them to start paying into the account the same day as the application, for 99.98% of customers. Once the account is open, they give customers a debit card on average, in 3.7 days; and within 6 days for 99% of customers. [*]
Cashplus products
Business account
Cashplus offers a business account with 2 tiers: Business Go and Business Extra. Both accounts feature similar products and differ mainly in fees and limits.
The Cashplus Business Account is a traditional bank account, comparable to those offered by high-street banks. The account is a UK-based business account and only supports the GBP currency with an international inbound transfer service supporting EUR and permitted currencies. [*]
Receiving funds
With the Cashplus business account, you can receive payments in GBP locally and internationally in EUR, and other permitted currencies. You will need to contact Cashplus to learn if a currency is permitted. However, if you receive funds in EUR and other currencies, they will be automatically converted to GBP as soon as applied to your account. The exchange rate used is determined by the sending bank.
International transfers make use of either IBAN or SWIFT networks for EUR and other currencies respectively. Cashplus only accepts international payments originating in the following countries: Australia, Austria, Belgium, Canada, Cyprus (not North Cyprus), Czech Republic, Denmark, Estonia, Finland, France, Germany, Greece, Iceland, Ireland, Israel, Italy, Japan, Lithuania, Luxembourg, Netherlands, New Zealand, Norway, Poland, Portugal, Singapore, Slovenia, Spain, Sweden, Switzerland, Taiwan, and the USA. [*]
Sending funds
You can only make local transfers in GBP with the Cashplus business account.
Limits
Cashplus has limits on the maximum balance that you can maintain in the account:
Go Account: GBP50,000
Extra Account: GBP250,000
You can contact Cashplus to request a change to the limit.
Cards
The bank offers so-called Cashplus Business Expense Cards, which are physical contactless business Mastercard debit cards. Users can order up to 20 additional cards connected to each business bank account. You can monitor and control spending in real-time, 24/7, with a single online account view for the primary account and all additional cards. You can request for separate downloadable statements for each individual card online. The Cashplus app also allows you to conveniently block cards, or enable higher limits on transactions as needed.
Cashplus also offers a Cashplus Business Credi Card which comes with some benefits like 1% cashback and zero annual fees.
You can also get EUR and USD travel cards to use when traveling abroad. With them, you can withdraw EUR and USD for free - both in the UK and abroad. There are also no purchase transaction fees when paying with these cards in EUR or USD online or at POS terminals. These accounts are convenient and can easily be topped up via bank transfer from the main GBP-based account.
The maximum balance on the EUR and USD travel cards are EUR5,000 and USD7,500 respectively.
Foreign exchange
Cashplus does not offer any FX services for now.
Additional services
Accounting integration: Cashplus can be integrated with accounting apps like QuickBooks, Xero, FreeAgent, and others to make record-keeping easier. It is also possible to schedule payments, categorize your business spending and harness online banking tools through Open Banking. There are also offers and rewards offered by partner brands like Square, Sage, Yell, and more. Cashplus also offers a convenient Cashplus bank app. [*]
Savings account: Currently, Cashplus doesn't offer a savings account directly. But it has teamed up with Aldermore Bank to offer limited company business account customers an "Easy Access Savings Account". You can open such an account online with just a £1,000 starting balance. There are no fees, and as claimed by Cashplus, Aldermore business savings accounts offer interest rates 50 times higher than large high-street banks on average.
Lending services: Additionally, Cashplus has a variety of credit products as well, including a business overdraft, the Business Credit Builder for small businesses trying to build a credit history, and the Business Cash Advance.
Fees charged
There is currently no initial fee for opening a Cashplus Business Account. In certain cases, the company, however, still reserves the right to charge an onboarding fee - for example, if at least one of the PSCs for your company is a corporate PSC, and you need to provide additional details via phone. In this instance, there may be an additional cost of £100 as part of your account opening fee.
Cashplus charges no account maintenance fee for the Go Account, but for the Extra Account, there is a £9 monthly fee. [*]
For local transfers, there is a free allocation depending on your account. Fees will be charged after exceeding the allocation.
| | | |
| --- | --- | --- |
| | Go | Extra |
| Monthly fee | - | GBP9 |
| Incoming local transfers | Free | Free |
| Outgoing local transfers | 3 free per month then GBP0.3 | 10 free per month then GBP0.3 |
| Incoming international transfers | GBP15 | GBP15 |
| Card fee | GBP9.96 | - |
| ATM Withdrawal | GBP2 (GBP3 for non-UK) | GBP1 (GBP3 for non-UK) |
| Currency conversion fee | 2.99% | 2.99% |
Getting in touch
If you need to contact a representative of Cashplus, you can mainly contact them via phone. Cashplus has a UK-based customer service team. More specific contact details can be found on their website.
Our recommendation 
In conclusion, it is clear that Cashplus is a reliable option for businesses, particularly those headquartered in the UK, and those that handle only a few international payments. Many small business owners can benefit from Cashplus's offering, along with its payment card capability and a wide portfolio of additional services such as savings or credit. It is also a fully regulated bank, which ensures protection in case it becomes insolvent.
Statrys, on the other hand, offers a great solution for company owners in Hong Kong and throughout Asia. If your business deals in many currencies, Statrys can satisfy your business needs more, as the Cashplus account is mainly dedicated to GBP funds. Statrys's business accounts on the other hand can store 11 different currencies and provides payment cards as well for more flexibility in making payments.
Having said that, this review was created because some of our clients are looking for business account solutions in the UK. Hopefully, it will help them find a great solution.
Visit our website to see how Statrys can support your business on the payment side of things.
Final note
We hope you found this Cashplus business account review useful. In case you find there's something we missed, drop us a message and we will do our best to make the review even more comprehensive.
The review is based on information available on the Cashplus website as of January 2023.
FAQs
Cashplus is a UK-based bank founded in 2005 originally as a prepaid card operator. They enable UK-based companies to open a UK business bank account and has a relatively wide product range, including business expense cards, travel currency cards, and credit products.
What is a Cashplus Expense Card?
Sources
Disclaimer
This publication is provided for general information purposes only and is not intended to cover every aspect of the topics with which it deals. It is not intended to amount to advice on which you should rely. You must obtain professional or specialist advice before taking, or refraining from, any action on the basis of the content in this publication. The information in this publication does not constitute legal, tax, or other professional advice from Statrys Limited or its affiliates. Prior results do not guarantee a similar outcome. We make no representations, warranties, or guarantees, whether express or implied, that the content in the publication is accurate, complete, or up to date.