If you've heard of Currenxie and want to learn more, our in-depth review of Currrenxie is a perfect read. We cover all the questions that matter to determine if Currenxie fits the needs of your business. Along with the price, we consider other factors such as who qualifies for an account, how to use it, what kind of support is offered, etc.
Choosing the right payment service provider is indeed key to the success of your business.
To help you make the right choice, this review compares and provides information about Statrys as an alternative to Currenxie.
What is Currenxie?
Currenxie is a Hong Kong-based fintech company, that provides virtual business accounts, currency exchange, and virtual Visa cards.
Currenxie is not a bank. However, to offer their services in accordance with applicable regulations, they hold various registrations, licenses, and authorizations with the relevant authorities in Hong Kong, Canada, South Africa, Australia, and the UK.[1]
Eligibility and requirements to open an account with Currenxie
Only registered businesses are eligible to open an account with Currenxie – meaning that Currenxie does not provide personal accounts.
Registered businesses include eCommerce sellers, small-and-medium-sized businesses, large enterprises, marketplaces, platforms, sole traders, and freelancers. [2] You may need to contact Currenxie to clarify how your business must be registered.
Businesses from most countries are welcome. Obviously, no account can be opened for businesses located in countries subject to international sanctions (see full list below [3]). Also, Currenxie does not open accounts for businesses registered in the US and businesses registered in countries classified as high risk (see full list below [4]).
Finally, your business shall not engage in any activity that Currenxie deems to fall outside of its internal compliance risk threshold.
That notably includes ethnically or racially offensive material, illegal drugs, pornographic products or services, animals, pets or wildlife, weapons, ammunition or explosives, and gambling (see full list below [5])
How to apply for an account?
The first step to opening an account is to apply online via Currenxie website. Information and documents needed to complete the application include [6]:
Hong Kong company registration document(s)
IDs for all company directors and major shareholders
Proof(s) of personal address for all company directors and major shareholders
Upon submission of the application, there may be some additional steps to satisfy Currenxie's KYC requirements (Know-Your-Customer). These steps, if any, are not detailed but Currenxie mentions that accounts are opened in a few days.
Currenxie Products
Below, we set out the current Currenxie products, as advertised on Currenxie's website. Note, as these offerings can change from time to time, it is important to check their website for up-to-date information. 
1. Global Account
The "Global Account" is Currenxie's core product. This term refers to a series of accounts offered by Currenxie, as follows:
A Multi-Currency Account in Hong Kong
The Multi-Currency Account supports a total of 14 currencies: AUD, CAD, CHF, CNH (CNY), DKK, EUR, GBP, HKD, JPY, NOK, NZD, SEK, SGD, and USD.
Cross-border payments can be received in / sent out of the Multi-Currency Account - however, the payment must be in one of the 14 currencies supported by the account.
Local Currency Accounts in 10 different countries
Currenxie clients holding a Multi-Currency Account may apply for a Local Currency Account,
Local Currency Accounts are available in the US, EU, UK, Hong Kong, Singapore, Japan, Indonesia, Australia, Canada, and Mexico
A Local Currency Account can only be used to collect payment in the local currency and payment must be received from an online marketplace.
For example, a Local Currency Account in Mexico can only receive Mexican Pesos from Amazon in Mexico.
Funds collected in a Local Currency Account can be withdrawn by the client in their home bank account (including their Multi-Currency Account).
Back to the example above, Mexican pesos collected in a Local Currency Account in Mexico can be withdrawn by a Hong Kong client to their account in Hong Kong (including their Multi-Currency Account). Note that this withdrawal will require converting the Mexican Pesos into one of the currencies supported by the client's account in Hong Kong.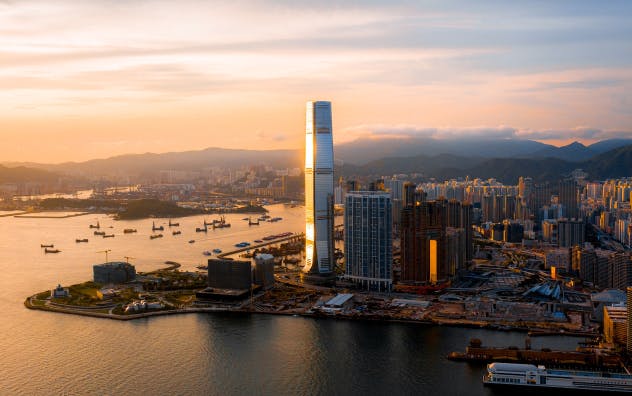 2. Cards
Currenxie offers Visa cards - branded as the Currenxie Card - to their clients holding a Global Account if their business is registered in Hong Kong.
The holder of a Global Account can have one Currenxie Card only. Meaning that it is not yet possible to distribute multiple cards to employees.
The Currenxie Card comes with the typical features associated with the new generation of payment cards (instant notification of spending, control over spending limits, lock/unlock button).
Also, the user of a Currenxie Card can benefit from exclusive offers negotiated by Visa with several partners, such as Google, WeWork, and Office 365. On top of these benefits, the user earns unlimited 1% cashback on all transactions. Cashback is added directly onto the card at the end of each month. [7]
As of now, only virtual Currenxie Cards are available. Physical Currenxie Cards shall be available at a later date.
The Currenxie Card is a Hong Kong dollar card. Accordingly, if the card is used for payment in another currency (e.g., USD or EURO), the paid amount is settled in Hong Kong Dollar in accordance with Visa's foreign exchange conversion rate.
The maximum card spending limit is determined by the HKD balance in the Global Account.
3. Currency exchange
Currenxie provides currency exchange services to their clients so they may sell a currency available in their Global Account to satisfy their payment obligations in another currency.
The currency exchange services are available when conversion is made among a list of 21 currencies, as listed below (for example Hong Kong Dollar to Swiss Franc):
US Dollar (USD)
Euro (EUR)
Hong Kong Dollar (HKD)
British Pound (GBP)
Japanese Yen (JPY)
Canadian Dollar (CAD)
Australian Dollar (AUD)
New Zealand Dollar (NZD)
Renminbi (CNH)
Singaporean Dollar (SGD)
Swiss Franc (CHF)
Danish Krone (DKK)
Norwegian Krone (NOK)
Swedish Krona (SEK)
Indian Rupiah (INR)
Thailand Bath (THB)
Malaysian Ringgit (MYR)
Philippine Peso (PHP)
Indonesian Rupiah (IDR)
Vietnamese Dong (VDN)
South African Rand (ZAR)
Clients interested in currency exchange have the choice between two options:
Spot conversion – meaning that the currency exchange is settled immediately, and settlement is based on the real-time mid-market exchange rate.
Forward contract – meaning that the currency exchange is settled at a later date, and settlement is based on an exchange rate agreed upon in advance).
Fees charged by Currenxie
There is currently no fee for opening a Global Account or receiving the virtual Visa card associated to it. Instead, Currenxie remunerates their services by charging transaction fees for payments and foreign exchange commissions for currency conversion. 
Note, their pricing set out below is subject to change - see the Currenxie website to confirm current prices. [8] & [9]
Payments

Receive local payments

USD0.75 per transfer

Send local payments

USD3.00 per transfer

Send and receive SWIFT payments

USD8.00 per transfer
Foreign Exchange

Special rate: USD/HKD

0.10%

Tier 1

For exchanges with any of these currencies: USD, EUR, GBP, HKD, AUD, SGD, JPY, CNH (CNY), CAD, CHF, NOK, DKK, SEK, NZD.

0.40%

Tier 2

For exchanges with any of these currencies: INR, THB, MYR, PHP.

0.50%

Tier 3

For exchanges with any of these currencies: IDR, VND, ZAR, MXN.

0.60%
Cards

Overseas Transactions

1.50%

Dispute Fee

USD20.00
Getting in Touch with Currenxie
If you want to know more about Currenxie, you can get in touch with a company's representative by submitting a request online here.
Currenxie informs on their website that the holder of the Global Account can enjoy personal client support [10]. Failing additional details, you may want to contact Currenxie to know when and through which channels this support is provided.
Currenxie vs Statrys
Choosing your business account is a very important and difficult decision, as you must consider a multitude of factors specific to your business. However, in order to make your choice, you should always consider at least the following three areas:
Products offering
On this note, Currenxie and Statrys are very similar as both offer the following products:
A multi-currency account in Hong Kong
Local payouts
A payment card; and
Currency exchange
So, start with identifying your specific needs, and then you will be able to determine which of Currenxie or Statrys is the best fit for your business:
If you have an online sales business in Mexico, then you may want to go for Currenxie as they have this unique offer of Local Currency Accounts in Mexico. Alternatively, Statrys provides local payouts
You must travel regularly, then you may choose Statrys as Statrys offers a physical card helpful to pay for your local travel expenses.
and so on…
Pricing
Once again you should take the time and effort of listing your specific and sometimes unique needs. Depending on which payments are received/made by your business, Statrys or Currenxie may turn out to be a better option.
Let's take an example:
Statrys charges a monthly fee of HKD88 (roughly USD11). Currenxie does not, so Statrys is clearly more expensive on this front.
Currenxie charges USD3 for making local payments (HKD payments in Hong Kong, EUR payments in the Eurozone…). While Statrys charges HKD5 for local payments in Hong Kong.
Considering these two factors only, Statrys would be better positioned to serve your business in a cost-effective manner only if you make more than 5 local payments in a month.
Customer Support
If customer support is important for you, then Statrys should be your preferred solution:
Statrys is the only Fintech offering each client a dedicated account manager
Your account manager can be reached by email, phone, WhatsApp, WeChat, and Chatbox
Response time in minutes, not hours or days as is often the case when dealing with financial institutions.
We encourage you to check the reviews left by our clients if you still have doubts that first-in-class customer support makes a difference.
To talk with a customer representative about setting up a Statrys business account, get in touch today.
Final Note
Is anything missing in this review? Drop us a message and we will do our best to make the review even more comprehensive.
Review based on information available on Currenxie website as of January 2023.
FAQs
Although Currenxie provides business accounts, it is not a bank. Currenxie holds various registrations, licenses, and authorizations with the relevant authorities in Hong Kong, Canada, South Africa, Australia, and the UK to offer their services in accordance with applicable regulations.
Where is Currenxie based?
Sources
3.

Afghanistan, Belarus, Bosnia and Herzegovina, Burundi, Central African Republic, Cote D'Ivoire, Cuba, Democratic People's Republic of Korea (DPRK), Democratic Republic of Congo, Eritrea, Guinea, Guinea-Bissau, Haiti, Iran (the Islamic Republic of), Iraq, Lebanon, Liberia, Libya, Mali, Montenegro, Myanmar, Nicaragua, Russian Federation, Somalia, South Sudan, Sudan, Syria Arab Republic, Ukraine (Crimea), Venezuela (the Bolivian Republic of), Yemen, Zimbabwe (List provided on www.currenxie.com on 22 June 2022)
Disclaimer
This publication is provided for general information purposes only and is not intended to cover every aspect of the topics with which it deals. It is not intended to amount to advice on which you should rely. You must obtain professional or specialist advice before taking, or refraining from, any action on the basis of the content in this publication. The information in this publication does not constitute legal, tax or other professional advice from Statrys Limited or its affiliates. Prior results do not guarantee a similar outcome. We make no representations, warranties or guarantees, whether express or implied, that the content in the publication is accurate, complete or up to date.