Steps to Start a Clothing Brand for Ecommerce
Step 1 - Define Your Brand
Step 2 - Develop Your Business Plan
Step 3 - Understand Your Market
Step 4 - Create Your Product Line
Step 5 - Build Your Ecommerce Website
Step 6 - Register Your Business
Step 7 - Market Your Brand
Thinking of expanding your clothing business over the Internet in 2023? It might be one of the most lucrative ideas for your business!
In light of the fact that 20.8% of all retail sales are predicted to occur online this year, it stands to reason that ecommerce revenue would climb as well. By 2026, the worldwide ecommerce industry is anticipated to have grown to more than $8.1 trillion, up from a projected $6.3 trillion in 2023. 
To help you in this journey, we'll guide you on how to start a t-shirt business or build any type of clothing brand online.
Choosing a Business Model for Your Own Clothing Brand
Before you start a clothing line business, you'll need to choose a business model for your clothing brand to determine production and distribution. There are several factors that can influence how your business operates, including: 
Your budget, 
Target audience, 
Type of product;
Competition.
Here are the four popular business models for clothing brands in 2023:
Dropshipping
In dropshipping, the retailer does not hold any inventory they sell. They order the product from a vendor and has it delivered straight to the buyer. Dropshipping draws people whose priority is affordability in the initial investment and those that don't want to maintain inventory. However, the low entry barrier means high competition, as many people pursue it.
Print-on-Demand
Print-on-demand could be a great option if you're thinking of selling custom clothing items or if you have a clothing company. When a consumer places an order for a product featuring your design, an independent printing business manufactures the product and ships it to the customer. Just like dropshipping, you don't have to invest in an inventory or manage it. It's a safe bet for entrepreneurs just starting out in online sales or trying out new methods of making money for an established company. Nowadays, fashion brands simply present their clothing line online by simply creating their own online store.
Subscription-based
With this model, you charge your customers a certain recurring fee for monthly/yearly products from you. Subscription models allow companies to make the most of their relationships with repeat customers. However, if you want your clients to continue their subscriptions, you must keep them excited about your products and interested at all times.
Private Label
Products for a private label business are manufactured to be sold specifically under the brand name. Your business decides everything, from the materials used to the labeling and packaging. Companies who wish to stand apart in the market often turn to a private label business model.  This business model requires substantial investment and management resources. It's a good fit for those who're sure of the demand for their product.
How to Start Your Clothing Brand 
It's both challenging and exciting to start an online clothing business. However, we understand that it might be difficult to get started without clear guidance. For this reason, we have provided a comprehensive step-by-step guide on launching your online dropshipping business.
Step 1 - Define Your Brand
To start a successful business online, you've got to create a strong, memorable identity for your clothing brand. It all starts by defining your brand. Here's what you need to do to get a solid idea of what your brand will be:
Identify Your Niche
You know you're going to be selling clothes online, but figure out your niche – what specific kind of clothes will you sell? If you can identify a gap in the market in terms of quality, pricing, integrity, fashion, function, or fit, you'll have a leg up on the competition.
Choose Your Clothing

Once you've identified your niche, it's time to select the clothes you'll sell online that cater to the niche. When choosing them, find harmony between quality, price point, unique styles, and designs. Make a list of all the products, categories, different styles, etc. to display in your store. 
Determine Brand Values and Identity
To define your brand, it's important to figure out your brand values. Think about the things that mean the most to you and your online brand for clothes. Incorporate these tenets in all aspects of your brand to create an identity that inspires confidence, adoration, and repeat business from your audience.
Step 2 - Develop Your Business Plan
A business plan is essential for all businesses, even if it's an online clothing store. A business plan is a documented outline of your organization's objectives, strategies, and approaches.
Create a Budget and Finance Plan
Doing a bit of math is the first part of creating a business plan. Here, you should lay out your comprehensive financial forecast, including anticipated:
earnings, 
costs, 
and projected profit.
This might provide you insight into your company's prospective financial stability, and it will be easier for you to understand how to start a clothing brand with no issues. You can better plan for the future and, if necessary, seek out the necessary financing.
Create a Roadmap
Your business plan includes a roadmap for achieving your goals. Here, you will need to define your:
mission,
vision,
and key goals.
Once you've done that, you need to lay out your path to achieving the above. You should have a sales strategy that works in combination with top-performing marketing elements to boost your revenue and increase sales. Additionally, figure out your Key Performance Indicators (KPIs) that measure the performance of your business at every stage. 
Don't Forget Strategic Planning
A documented strategic plan to deliver value to your target customers is a key component of every business plan, especially while having a business in the fashion industry. It is impossible to successfully execute a business plan that involves changing the future direction of the business you run without first taking the time to assess your current situation, including:
your strengths, 
limitations, 
historical performance, 
and other relevant factors.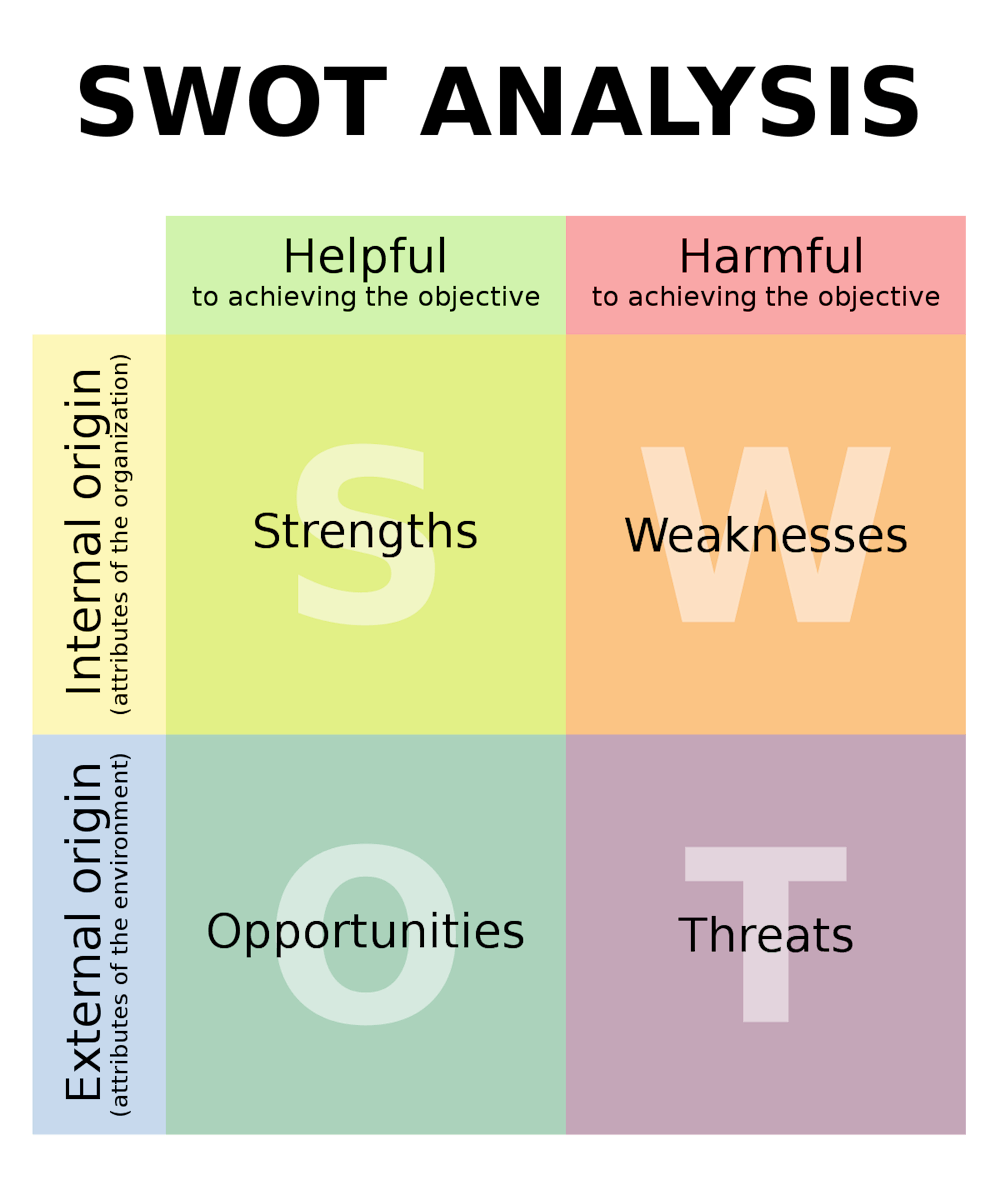 You can do that with several frameworks, such as SWOT (Strengths, Weaknesses, Opportunities, and Threats), SOAR (Strengths, Opportunities, Aspirations, and Results), and five forces analysis.
Step 3 - Understand Your Market
For your new business to be successful, it must remain relevant and in demand in the market. In order to do so, it's important that you understand your market, which includes your target audience and competitors. Understanding your target market can give you significant input for your business plan by helping you plan on:
how to reach your audience,  
and how to stay ahead of your competitors.
Identify Your Target Audience
Identify the target demographic for your online clothing store. This might be done by defining common characteristics like:
age, 
gender, 
hobbies, 
location, 
and income.
Do Market and Competitors Research
Discover market possibilities and threats by studying market trends and changes. Pay close attention to what competitors are doing and offering, such as their: 
products, 
styles,
niche,
prices, 
marketing strategy, 
and distribution methods. 
This will help you set what you offer apart from the competition and avoid their mistakes.
Step 4 - Create Your Product Line
Once you have a business plan and a strong understanding of your market, it's time for the fourth step of setting up an online clothing brand. This step is further broken down into three steps as given below: 
Design Your Products
Starting a successful clothing brand requires you to first create unique designs for your products. Make rough sketches and then turn them into mockups. You may hire a fashion designer or an independent graphic designer, or you can even partner with a manufacturer and provide your own designs created with software like Canva and Photoshop.
Source Your Materials
Before you begin selling garments, you need to ensure the quality of each piece of apparel you sell. This requires acquiring samples of materials you use in your products and vet suppliers based on the quality of:
fabric, 
threads, 
buttons,
zippers,
and dyes. 
Choose Your Manufacturers and Suppliers 
When you've finalized designs for your clothing line, it's time to start searching for clothing manufacturers. This may include looking into several manufacturers and evaluating their costs and features. List down some manufacturers or dropshipping suppliers through market research and do the following to choose the right partners for your business:
Request samples from them
Analyze samples based on their quality, feel, and cost.
Choose the best one that meets your budget
Strike a contract
Developing a polished website for your fresh clothing line is the next logical step after honing your plans for the clothing line. The vibe of your business should permeate your online shop.
Choose Your Ecommerce Platform
When preparing to launch your online shop, you should choose a robust platform designed specifically for ecommerce. This will facilitate the development of your business and the provision of superior client service. Some popular ecommerce platforms are:
Shopify,
BigCommerce,
WooCommerce,
Wix,
Squarespace,
and many more.
Design and Optimize the Website
You want to build a website with a design that is not only attractive to look at but is also easy to use and feature-rich. Keep navigation simple and choose site themes that alleviate the user experience. If you're not a coding expert, you can hire a website developer to help you design a website your customers will love. Another option is to purchase an already established ecommerce business that has a user-friendly and feature-rich design at a reasonable price. 
Research the Best Payment Getaways for Your Website
You can collect payments on your website with payment gateways. Selecting reliable ecommerce payment gateways that enable the safe processing of various ways to pay online will prove to be an advantage to your company over time.  When selecting a payment gateway, think about things like:
transaction costs, 
setup fees, 
security features, 
and customer support. 
💡 Tip: You should also check that the gateway seamlessly integrates with your ecommerce website and accepts the kind of payments your consumers prefer.
Step 6 - Register Your Business
Once your website is ready and your business ready to go online, you need to register your business. Typically, registering a company with a municipal or state agency requires you to make an application. By doing so, you may separate your company from your personal finances and function lawfully. In order to register your business, you'll need to do the following:
Choose a Business Entity Type
Decide on a legal structure for your company decided based on your objectives and resources, such as:
sole proprietorship, 
partnership,
or corporation. 
🔎 Insight: Your legal entity type will determine your and your business's financial and legal obligations, as well as the steps necessary to get a company license or permits.
Choose a Business Name
In order to register your business, you need to name it. It's important to select a unique name that sticks with your customers and makes it memorable. As a name is an identification of your brand, it should also reflect the values of your business. 
Get Your Official License and Registration Certificate for Your Business
If you want to sell clothes online, you'll probably need to get a business license. 
Location and the type of business you want to launch will determine the precise documentation needs. Do your homework and follow the rules set out by the authorities in your region.
Step 7 - Market Your Brand
Congratulations, now your online store is ready to launch. Excited to start making money? But to generate substantial revenue, you need to market the business and let everyone know about you. 
Market Your Brand in Various Channels and Strategies
Promoting and marketing your business is crucial to increasing awareness and interest in your brand. Make sure to include both offline and online methods of promotion in your approach, such as: 
Social media advertising
Influencer marketing
Search Engine Optimization
Email marketing
Conclusion
Starting an ecommerce store from scratch might be an intimidating prospect. However, there is an abundance of resources available to learn about the market, audience, and trends, and prepare your business for success. We hope that this article will guide you through the process of establishing an online apparel business from scratch. Having said that, this is only the beginning of what will hopefully be a successful online clothes company. Improving your products, marketing, and business practices on a regular basis can surely help your company expand. 
FAQs
How much does it cost to start a line of clothing?
The initial investment required to launch a clothing brand might range widely. You can enter the clothing industry at a minimum investment with a print on demand business model. 
How can I start a clothing business with no money?
How do clothing brands become successful?
How to start your own clothing brand with no experience?