Citibank HK offers three different kinds of business accounts which are Citibanking, Citi Priority, and Citigold.
Citibank HK doesn't have an online banking option for their business account application instead applicants will have to visit the physical branch with the necessary documents required.
Citibank HK accepts three types of entities for the business account which are Private Limited Company, Partnership, and Sole proprietorship.
This article was originally published in 2021 and it was fact checked and edited by the author to ensure informations are accurate and up-to-date in 2023.
Citibank is one of the largest, full-service banks in the US with a global presence and serves customers worldwide throughout Asia, Europe, Latin America, North America, and the Middle East. Citibank offers different kinds of services such as business checking accounts, deposit accounts, cash deposits, payment cards, and many more.

Citibank can be an applicable choice for small businesses, growing businesses and for business owners who want the option of going into a branch, a business checking account with Citi might just be the right solution. 

In this article, we will be taking a deeper dive into the process of opening a Citibank HK business account and will describe the requirements and eligibility of being an applicant with Citibank HK.

With this article, we aim to help you choose the best accounts, and hopefully, it can guide you into selecting the appropriate flexible checking account for your business needs.
What does Citibank HK offer for Businesses?
Citibank offers three different accounts for business customers:
Citibanking: the most streamlined business checking account
Citi Priority: for balances of HKD500,000 or more 
Citigold: for balances of HKD1,500,000 or more (larger businesses)
Each respective bank account option has different features and pricing to support your business needs such as a certain minimum monthly balance, monthly transactions, and many more.

You will also have the option to make cash deposits, and waive monthly fees if reached a certain threshold for Citi's relationship balance requirement. For more information about Citi's products, please refer to this article. 

You should further check the HK Citibank website for insights and a detailed overview to help with your decision-making process.
How to apply for a Citibank HK business account?
They don't have an online banking option for the application hence the only method for applying for a Citibank HK business account is by visiting different branch locations of Citibank. 

You will need to download the application forms from the Citibank HK website, fill them in front of Citibank and proceed with the application in a Citibank branch.

Citibank also has an account opening status hotline which you can call at (852) 2962 3688.

Citibank strongly recommends having all of the requested documents beforehand upon the application meeting in order to minimize further follow-up and rescheduling of appointments.

After providing the application, you will be assigned a dedicated business relationship manager for your post-application process.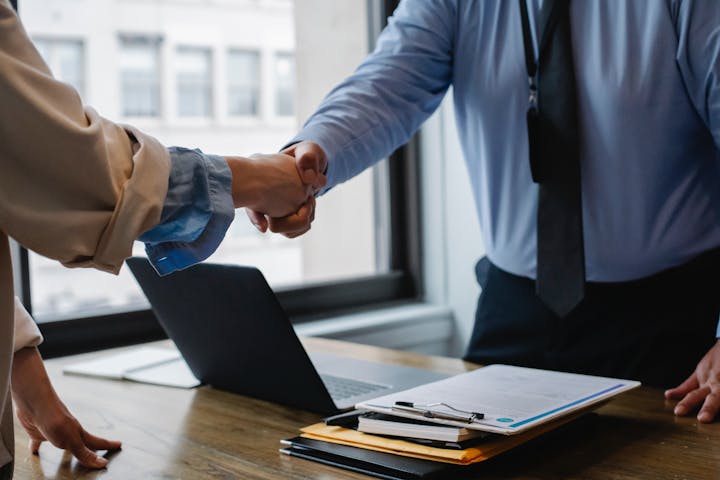 Eligibility to open a Business Account
Your company needs to be incorporated or registered in Hong Kong in order to apply for Citibank business accounts. The three business entities that are accepted by Citibank are :
Private Limited Company
Partnership
Sole proprietorship
Requirements to open a business account
Firstly, you will need to fill out the bank account and services application form. Please refer to the application form on their website. Please be noted that all signatures have to be done in front of Citibank.
After you have signed the application, you will need to bring the application along with all of the original documents.
Also, all of the directors, shareholders and authorized signers are required to be present at the meeting.
In addition, you need to pay a non-refundable application fee in cash of HKD 2,100.
Documents Needed
Citibank states that each document required will vary depending on your business entity and the structure of your business. You can refer to this page for more information.
Here's a rundown of the documents needed for each business entity:  
Limited companies incorporated in Hong Kong will be requested to provide the following:
Memorandum and articles of association
Ownership chart
Identification proof for all partners/owners involved
Declaration on the existence of a significant controller
Names of all directors
Business operating proof
CRS self-certification form.
For companies not incorporated in Hong Kong, you will be asked to provide the above documents PLUS the following:
Partnerships incorporated in Hong Kong will be asked to provide the following:
Ownership and management structure
List of all partners (regardless of their percentage ownership)
Declaration on the existence of managing partners
Identification for all partners involved
US tax-related document (W-81MY/W-9).
For partnerships not incorporated in Hong Kong, you will need to provide the above documents PLUS the following:
Certificate of incumbency within 6 months (or equivalent)
Partnership agreement or deed (or a similar document)
Memorandum and articles of association, or articles of association.
A sole proprietorship incorporated in Hong Kong will be asked to provide the following:
Valid business registration certificate (or similar business formation document)
Business operating proof
Identification proof for sole proprietors and all authorized signers.
For someone with American nationality, Citibank will require the US tax document, W-9. Head to the Citibank HK website to find out more about applying for a streamlined checking account.

What to do if your application is declined
In order to ensure quality customer service and minimize the account application process, Citibank insists on having the required documentation upon the application meeting.
If any of the above documentation has not been arranged, the business banking account application will be declined and furthermore, the application meeting will be rescheduled by Citibank.

As Citibank doesn't have an online banking option for inquiring about the status of the application. In such circumstances, you can either visit Citibank's branch location or give a call to their account opening status hotline to request a reassessment of your application.

In the process of obtaining a Citibank business checking account, these are the documents and information you will be also expected to bring along and provide.
HKID Card or Passport of Directors/Shareholders in photocopy
Residential Proof of Directors/Shareholders in photocopy
Full company and business name 
The date you first met the officials at the Citi branches
Any other necessary information that can be helpful to support the new account application process
Are there easier alternatives?
Whether you have smaller businesses or larger businesses, Citibank offers entrepreneurs who are in different industries three bank account options. 
As small business owners, opening a Citi business account can be quite troublesome. The choice for selecting Citibank would really depend on your preferred banking program or specific bank account needs. They do offer financial protection but have an abundance of paperwork involved with their bank account application process.

Have you considered a payment provider that is not a bank?

Fintechs, like Statrys, offer the ability to make payments across borders cheaper than banks. They also have smaller monthly fees compared to Citi and their customer service is faster and more responsive. Plus, they offer a smoother and easier application process.
Open an account with Statrys today and access a multi-currency account in 11 major currencies, payment cards, and bank-beating foreign exchange rates.
For our latest service information, conditions, and other important details, visit our Products page.
For recent and important updates, please visit the

Citi HK website

.
FAQs
How much does it cost to open a Citibank HK business account?
Citibank charges a non-refundable application fee of HKD2,000 for local Hong Kong companies and HKD8,000 for overseas companies.
Can I open a Citibank HK business account online?
How many branches does Citibank have in Hong Kong?
How do I contact Citibank Hong Kong?