Finding the right business bank for your specific needs is not easy, especially with the many choices available. This blog article was designed to help you choose the right payment service provider for your business. In this review, we'll be dissecting one of the possible choices - 3S Money Club Limited, or simply 3S Money.
We take a closer look at 3S Money's offerings while discussing questions related to the regulatory status of 3S Money, account eligibility requirements, the process of setting up an account, pricing, FX capabilities, and the kind of support you'll have access to if you hold a 3S Money Club Limited account. 
So you can assess whether 3S Money Club Limited is the best fit for your needs.
We'll also make a comparison with another payment provider, Statrys, another fintech solution providing business accounts and payment services.
What is 3S Money?
3S Money is a London, UK-based fintech company founded in 2018 with the goal of supporting cross-border businesses. 3S Money is one of the trading names of 3S Money Club Limited and can be used interchangeably. Only 3 years later, in 2021, it processed over €1 billion in client transactions worldwide. [*]
3S Money accounts are designed to enable payments to and from 190+ countries and access to 40+ currencies with competitive exchange rates. They offer instant payments in the UK and Asia, near real-time for European payments, and international payments typically within 1-5 working days. They also provide a Client Manager for every account holder, to be able to provide personalized customer service.
3S Money is not a bank but they hold an Electronic Money Institution (also known as an E-Money Institution or EMI) license in the UK, enabling them to issue electronic money and provide payment services and is regulated by the UK's Financial Conduct Authority (FCA). Because they are not a regulated bank, they are not part of the UK's Financial Services Compensation Scheme (FSCS). [*]
Though not part of the UK's FSCS, they protect clients' funds with the implementation of safeguard measures and keep operational funds separate from clients' funds in top-tier correspondent banks around Europe including Raiffeisen Bank International in Vienna, Banking Circle Luxembourg & Banking Circle Denmark, JP Morgan Chase & Co UK, and Clearbank. [*]
Now that you've understood the legal aspects, let's focus more on what exactly 3S Money offers to businesses and the key things you need to know to open an account with 3S Money Club Limited.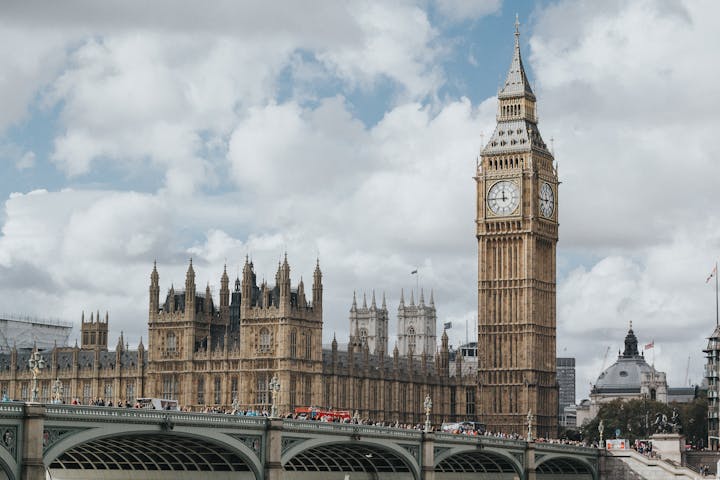 Requirements for opening a business account
With 3S Money, only business customers can open an account. [*]
The fintech provides tailored international business accounts to companies of all sizes and structures. Businesses can range from SMEs to mid and large corporates, typically with operations around the world.
The company accepts businesses from 190+ countries globally, but it is unable to work with businesses from specific countries.
The same goes for company directors and shareholders. 3S Money's risk-based approach to compliance allows it to accept directors and shareholders from 190+ countries. However, there are also some restrictions imposed on directors and beneficial owners. [*]
As for supported industries, 3S Money Club Limited accepts applications from various types of businesses but it does not work with businesses active in the following industries: [*]
Crypto
Adult
Gambling
Cannabis
Money service businesses
How to apply for a business account
Step 1
Start the application by filling up the online form with your basic information.
Step 2
Provide information about your business such as countries you operate with, currencies, and expected amounts of transactions.
Step 3
Submit the application. You will receive an email confirmation as well as a call from the 3S Money Sales team.
Step 4
Verify your identity by uploading the supporting documents and completing a video verification process. [*]
You may be asked to provide documents and information such as:
For company directors and major shareholders
Passports
Proof of address (can be a utility bill, bank statement, or tax document with your details)
For the company
Company Registry Extract (no older than 6 months) or any other document confirming the good standing of the company, management, and shareholding structure
Shareholder Register
A signed resolution document
Evidence of funds (can be a bank statement, tax return, sales of share document, etc.)
Sample invoices or client agreements
Details of business activities
Where the company is based
How long it has been operational
All directors and shareholders need to complete their ID verification.
Once the above steps have been completed, the 3S Money compliance team will then review your application. If successful, 3S Money will introduce you to your personal Client Manager who will help you with the account and handle transactions. Normally, the process would take about five working days to complete and review.
3S Money products
Business Accounts
Global Business Account
3S Money Club Limited offers multi-currency accounts on two tiers:
Global (or International) Business Account
Bespoke International Business Account
The Global Business Account is suitable for importers, exporters, manufacturers, professional service providers, and e-commerce businesses, while the Bespoke International Account is suitable for businesses with more complex structures, holding companies, family offices, asset managers, and investment funds. 
Services between the two tiers of accounts are very similar apart from differences in pricing and limits. You may want to consult with 3S Money to see which type fits your business better.
Once you open your account, you will be granted access to three main currencies: EUR, USD, and GBP. If you need access to other currencies, you can contact your Personal Client Manager and they can be made available upon request. [*]
The accounts support 47 currencies including AED, AUD, BDTT, BHD, CAD, CHF, CNY, CZK, DKK, EUR, GBP, HKD, HRK, HUF, IDR, ILS, INR, JPY, KRW, KWD, LKR, MAD, MXN, MYR, NOK, NPR, NDZ, OMR, PHP, PKR, PLN, QAR, RON, RUB, SAR, SEK, SGD, THB, TRY, USD, VND, ZAR. [*]
With the 3S Money business accounts, there is a minimum balance of USD2,500 in the account. This money is needed to cover clients' maintenance fees. [*]
Local IBAN Accounts
Together with the Global Business Account, 3S Money offers local business accounts for you to make local transactions within the countries where the accounts are provided. [*]
IBANs are available in the following countries:
Denmark
Germany
Luxembourg
Netherlands
Russia
UK
USA (restricted to collections from marketplaces)
Receiving funds
To receive transfers internationally, clients can provide either their SWIFT or SEPA as these are the networks that 3S Money uses to facilitate international bank transfers.
Similarly, for countries that provide a local IBAN account, you can receive funds in those accounts through bank transfers from respective local banks.
The account can receive payments from a wide country coverage for international payments. For more information on the countries supported for transfers, you can refer to their website or contact 3S Money directly. [*]
Sending funds
Similar to receiving payments, with the Global Business Account, you can make international payments via SWIFT and SEPA to 190+ countries globally except to the following countries.
And with your local IBAN Accounts, you can make local payments within those countries.
There are no transaction limits, but 3S Money may request additional information before approving payments.
Cards
3S Money does not offer any payment cards.
Foreign exchange
3S Money claims to offer competitive and immediate currency exchange rates. 3S Money FX services support the following 47 currencies: AED, AUD, BDTT, BHD, CAD, CHF, CNY, CZK, DKK, EUR, GBP, HKD, HRK, HUF, IDR, ILS, INR, JPY, KRW, KWD, LKR, MAD, MXN, MYR, NOK, NPR, NDZ, OMR, PHP, PKR, PLN, QAR, RON, RUB, SAR, SEK, SGD, THB, TRY, USD, VND, ZAR.
3S Money also has a live FX desk that can help clients with any large-value requests, and in some cases, they may be able to offer a better rate.
Additional services
3S Money also offers trade finance solutions to its customers. Not much information was provided on their website, so you can reach out to 3S Money for more details.
Fees
There is currently no fee for opening a 3S Money International Business Account. In specific cases, the fintech company may still request an onboarding fee. [*]
3S Money charges a USD300 monthly account maintenance fee for the service of your Personal Client Manager. [*]
General fees
| | | |
| --- | --- | --- |
| | Global | Bespoke |
| Opening fee | Free | Free |
| Monthly maintenance fee | USD300 | Custom |
| Minimum account balance | USD2500 | Custom |
| Additional users after account activation | $115/per user | Unlimited |
| | | |
| --- | --- | --- |
| | Incoming | Outgoing |
| Payments within the UK | Free | GBP0.6 |
| Payments within the SEPA zone | Free | EUR1 |
| SWIFT International Payments | USD25 | USD30 |
Furthermore, countries are categorized into three zones by 3S Money for currency conversion.
Zone 1: Payments are free.
Zone 2: Most payments are free, but they charge 0.3% for incoming payments and same-currency transactions from Zone 2.
Zone 3: 1% of the transaction amount on incoming and outgoing transfers to/from Zone 3
For the zone breakdown and exact pricing, we advise you to check the 3S Money website or contact their sales representative directly. [*]
As for foreign exchange, 3S Money claims to offer competitive and immediate currency exchange rates. The FX fees are not disclosed, so you may need to contact 3S Money to get an idea of their quotes.
Getting in touch
If you need to contact a representative of 3S Money, you can call them at +44 (0) 203 807 9645, or email them. More specific contact details can be found on their website.
Our recommendation 
When running an international business, you want a bank or fintech that can assist you to reduce costs, especially when sending money internationally. Until recently, your only choice for receiving and sending money was a traditional bank, which sometimes can be a challenge due to applications procedures and fees
After a review of 3S Money, it seems that they provide a solution that may be appreciated by businesses that operate globally given that they offer support for over 40 currencies. Together with that, the provision of local IBAN accounts in the specified countries makes local transactions much simpler and cheaper. The lack of a payment card, however, might be a deterrent for some companies that require more flexibility in making payments.
If your company is registered in the EU region or in the UK, then 3S Money might be a good option for you. Though you should keep in mind the costs you will incur along the way, especially with the USD300 monthly maintenance fee and the minimum account balance.
Alternatively, if your business mainly operates within Asia, you might find other options more appealing. For instance, Statrys, a Hong Kong-based fintech, provides multi-currency business accounts supporting 11 different currencies for a flat monthly fee of HKD88 and flat pricing for international transfers (HKD55 to receive, HKD75 to send). And you can also apply for both a virtual and physical payment card for you and your team. Every customer gets a dedicated account manager who can be reached within minutes via phone, WhatsApp, website chat, and email.
Final note
We do our best to source relevant information and present it comprehensively in our reviews. If we missed anything, send us a message and we will do our best to make this article even better.
This review is based on information available on the 3S Money Club Limited website as of January 2023.
FAQs
3s Money is not a bank, but they do have an Electronic Money Institution license in the UK to issue electronic currency and offer payment services.
Sources
Disclaimer
This publication is provided for general information purposes only and is not intended to cover every aspect of the topics with which it deals. It is not intended to amount to advice on which you should rely. You must obtain professional or specialist advice before taking, or refraining from, any action on the basis of the content in this publication. The information in this publication does not constitute legal, tax, or other professional advice from Statrys Limited or its affiliates. Prior results do not guarantee a similar outcome. We make no representations, warranties, or guarantees, whether express or implied, that the content in the publication is accurate, complete, or up to date.