Wise offers multi-currency accounts and payment card services to freelancers and entrepreneurs globally.
In the last decade fintech companies, like Wise, have exploded in number to challenge traditional banks in the cross-border payment services market. But can Wise serve your business as a traditional bank would, and more importantly, offer you a cheaper, more streamlined service?
This guide will walk you through Wise's offering and also compare Wise to Statrys, another fintech option that may be worth considering.
Wise's background 
Wise launched in 2011 (as TransferWise) with the vision of making international money transfers cheap, fair, and simple. 
It was founded by Estonian friends Taavet Hinrikus and Kristo Käärmann. Hinrikus was formerly Skype's Director of Strategy, and Kristo was previously a management consultant with Deloitte Consulting and PricewaterhouseCoopers. 
Wise's main services are a multi-currency account, cross-border money transfer capability, and payment cards. 
It has its headquarters in London, and it has been listed on the London Stock Exchange since July 2021. Over the company's lifetime, Wise has raised $1.7B in funding from 38 investors in over 13 funding rounds. Silicon Valley Bank UK is a recent investor.
Is Wise a bank?
Fintechs like Wise are often referred to as payment services or digital banks. But like most other fintech, Wise is not technically a bank, even though it offers services similar to a bank.
To give fintech customers the kind of regulatory protection they get with banks, governments around the world require fintech like Wise to hold a payments or financial services license.
Wise holds regulatory licenses to provide business accounts and payment services in Australia, Belgium and the European Economic Area (EEA), Brazil, Canada, Hong Kong, India, Indonesia, Japan, Malaysia, New Zealand, The Philippines, Singapore, United Kingdom, United States and the United Arab Emirates (UAE).
Wise operates in these and other countries, but they do not provide a list of eligible countries on their website. 
They do, however, say that you cannot open a Wise account if your business is based in Afghanistan, Belarus, Burundi, Central African Republic, Chad, Congo, Democratic Republic of the Congo, Cuba, Region of Crimea, Eritrea, Iran, Iraq, Democratic People's Republic of Korea, Libya, Myanmar, Somalia, Republic of South Sudan, Russia, Sudan, Syria, Yemen, or Venezuela.
Who can open a Wise business account?
Wise offers account to individuals and businesses. This includes:
Sole traders and freelancers.
Limited and public companies.
Partnerships.
Charities and trusts in the European Economic Area (EEA), Canada, the US, the UK, Switzerland, Australia, and New Zealand.
A local address is not needed to open an account.
You also cannot open a Wise business account if you are:
A charity or trust in a country that is not in the European Economic Area (EEA), Canada, US, UK, Switzerland, Australia, and New Zealand.
An unregistered UK charity.
A business involved in cryptocurrency, tobacco, adult content, pharmacy products, chemicals, gambling, or other prohibited activities. See the full list here.
A Brazilian business that wants to make transfers in BRL.
A superannuation fund or self-managed superannuation fund (SMSF) in Australia.
A business offering services or goods relating to Cuba and US relations.
A business with bearer shares regardless of the company's country of incorporation.
What services does a Wise business account provide?
Provided you are eligible for a Wise business account, here is an overview of the services you can get.
1) A multi-currency account (aka international business account)
A Wise business account is an online multi-currency account that lets you receive and make payments and spend money around the world at cheaper exchange rates than what a traditional bank offers. You can also use a Wise business account to pay invoices, buy inventory, and handle payroll.
The multi-currency account gives you access to 10 local currency accounts in GBP, EUR, USD, AUD, NZD, SGD, RON, CAD, HUF, and TRY. You can also hold and convert money into 53 currencies and send money to 80 countries [*]. 
2) Easy transfers
You can execute local and international transfers at a mid-market exchange rate (the midpoint between the buy and sell rates between two currencies). Wise offers low transfer fees, and there is no monthly account fee. 
You can also set up Direct Debits in AUD, CAD, GBP, EUR, and USD and make batch payroll payments to up to 1,000 people in one click by uploading a spreadsheet with details for each transfer.
We should point out that some currencies have limitations. You can view them here. 
3) Physical and virtual business debit cards
With a Wise business account, you can get Wise debit cards to pay for expenses online or in-store. A card costs GBP3, but there are no monthly or transaction fees, and you can earn 1% cash back on eligible transactions. You can also set spending limits for each card and track spending. 
A Wise debit card is currently only available in specific countries. You can view the list of eligible countries here. 
4) Accounting integration 
You can connect your Wise business account to Xero, QuickBooks, or FreeAgent in real time to save on manual admin and to view all of your business' money in one place. You can add your accountant as a viewer, your finance team as payers, and your co-founder as an admin to work together as a team.
5) Foreign currency exchange
Wise offers foreign currency exchange rate conversions based on what it calls the real exchange rate or mid-market rate. The mid-market rate is the midpoint between the buy and sell rates between two currencies. Traditional banks will typically make conversions at a higher rate that includes the mid-market rate plus a commission, so you end up with less in your pocket.
6) API 
A payment API enables you to seamlessly manage payments. You can automate things like invoices, orders, and payroll. You will need to open a sandbox account to set up the API functionality, but Wise says this should only take a few minutes to do.
7) Collect money from marketplaces
Do you sell products or services on online platforms like Amazon or Stripe? With Wise, you can link your account to online marketplaces to receive payment in up to 10 currencies.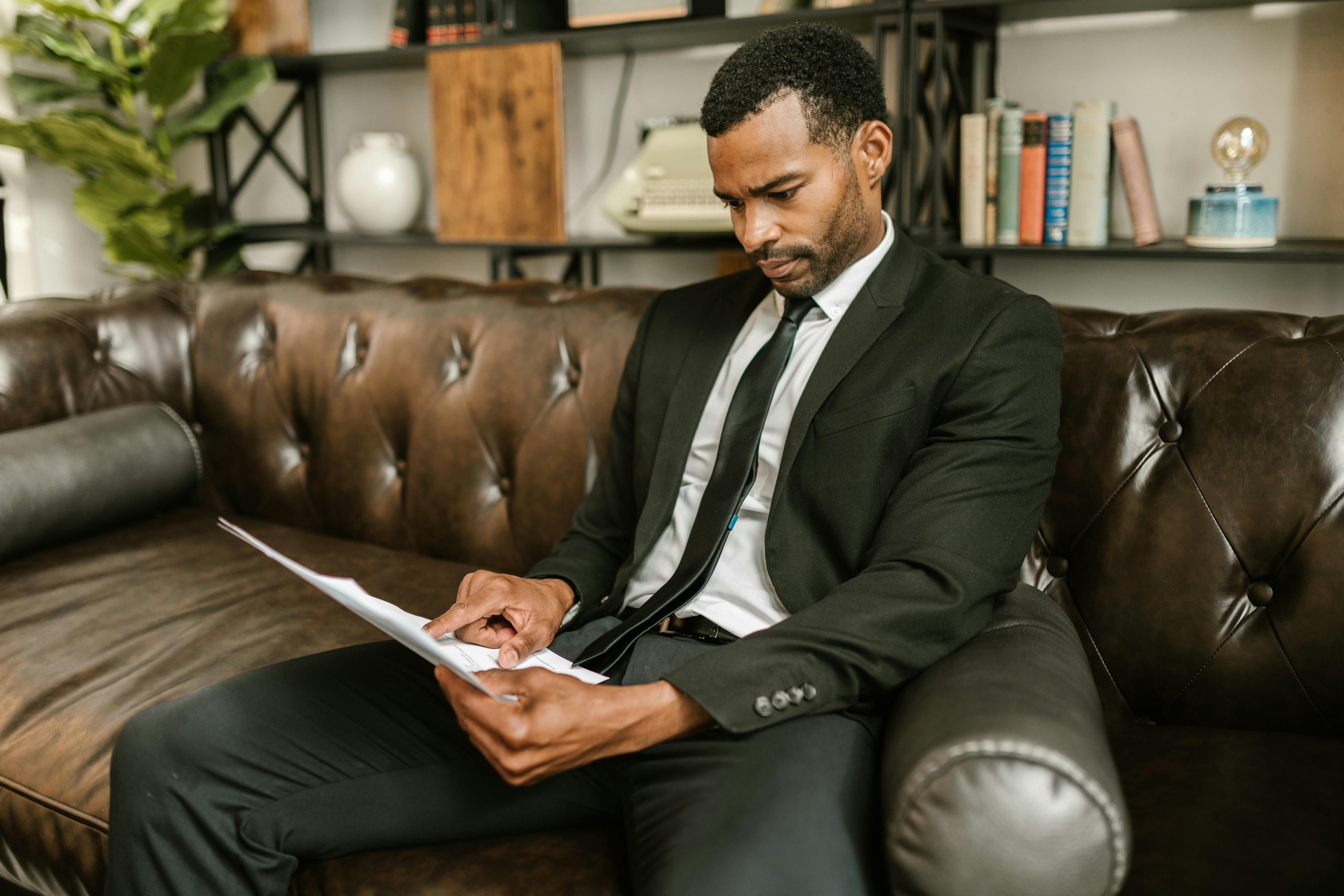 What you need to apply for a Wise business account 
You will need to supply documents to verify you and your business. These include (but are not limited to):
Colored scan of an ID document (such as a passport or driver's license)
If you're not the director or a shareholder of the company, an authorization letter or a board resolution from the company confirming that you're authorized to use and communicate with Wise on behalf of the business
Business name
Business legal type
Business Category
Business registration number
Business registration address, such as a utility bill for gas or electricity
Business trading address
Details of your company's website and a short description of what your business does
Account purpose
List of shareholders who own 25% or more of the business, including full name, country of residence, date of birth, and exact percentage of shares they own
List of directors, including full name, country of residence, and date of birth.
Some countries have country-specific verification requirements. If your business is registered in the US [*], Singapore [*], Japan [*], Hong Kong [*], Australia [*], or New Zealand [*], there may be additional things Wise needs before they can open your account. Check the corresponding links to Wise web pages in the footnotes below to find out more.
Steps to opening a Wise business account
The process for opening a Wise business account can be done entirely online. 
Follow these steps:
Enter your email address (you can also log in with Google, Facebook, or Apple) and agree to the terms and conditions.
Choose which kind of account you want to open (business or personal).
Provide the country of registration.
Provide a mobile number and get a verification code.
Set your password.
Provide the relevant verification documents for your country (see What you need to apply for a Wise business account above).
Transfer a one-time setup fee. For EEA and UK businesses, the setup fee is GBP45 (or 50 EUR). For other regions, it's free to sign up, and the fee to open account details depends on where your business is registered. You can check the fee for other countries on the Wise business account pricing page.
Wise will verify your application and let you know if they need any extra information. This usually takes between 2-3 days and less than 10 working days. Keep in mind that if you add team members to your business account, they need to be verified too.
Receive a confirmation email from Wise when they have verified your business. You can now start using your Wise business account.
What's the alternative to Wise?
If you have a registered business in Hong Hong, Singapore, or the British Virgin Islands, there are other fintech options that can also serve your payment needs, like Statrys.
Statrys offers business accounts designed to fit your needs, including:
An 11-currency business account based in Hong Kong
Virtual and physical Mastercard payment cards 
FX services based on the real-time mid-market rates, as well as the ability to choose between spot and forward contracts to hedge yourself against currency fluctuations
Transaction fees are cheaper than those offered by traditional banks.
The entire account opening process is online, and 85% of clients have their accounts approved in less than 3 days. Statrys also assigns a dedicated account manager to every client to help you reduce admin time and improve your banking experience. Let our verified reviews on Trustpilot speak for themselves.
FAQs
Can I use Wise as a business bank account?
Wise can be used as a business account. Bear in mind that Wise is not technically a bank, even though it offers services similar to a bank.
What is the difference between personal and business Wise account?
What are the requirements to open a Wise business account?
Can I use personal Wise account for business?