Choosing the right payment service provider is crucial for the efficiency and success of your business.
To help you make the right choice for your business banking needs, we have reviewed one of the fastest-growing Australian fintechs, Airwallex. We look at who can get an account, their products, monthly fees, and transaction fees, and we compare our Airwallex review with Statrys's offering to help you understand the potential benefits for your international business.
What is Airwallex used for?
Airwallex is used by small to medium-sized businesses to make and receive payments in over 50 currencies in more than 130 countries. It was founded in Melbourne, Australia in 2015 and is now headquartered in Hong Kong [1].
Technically, Airwallex is not a bank. Airwallex is an approved payment and financial service provider in Australia, Canada, Hong Kong, Malaysia, New Zealand, Singapore, The Netherlands, the United Kingdom, and the United States [2].
As with many other fintechs, they are seeking to offer small and medium-sized enterprises a better and cheaper way to manage local and international payments compared to traditional banks and traditional bank accounts.
Eligibility and requirements to open an Airwallex account
You cannot open a personal account with Airwallex [3]. It is a business account-only provider.
Two general principles always apply to opening an Airwallex account. First, your business needs to be registered [4]. Also, your business should not be operating in prohibited industries, such as arms dealing, gambling, pharmaceuticals, charities, or investment firms. 
Now, be aware that the country where your business is registered will determine which Airwallex country you apply to for an account. Account terms and conditions vary among the Airwallex countries.
For example, businesses registered in Canada, Hong Kong, Japan, Mexico, Thailand, and Taiwan can only apply for an Airwallex account through Airwallex Hong Kong. These businesses will be subject to Airwallex Hong Kong's terms and conditions and this will have a possible impact on pricing, the products available, and the list of prohibited industries [5]. 
Businesses applying to other Airwallex countries, like Airwallex Australia for example, are therefore subject to different terms and conditions, product offerings, and prohibited industry lists. 
Be sure to check which Airwallex country applies to your business and read the relevant terms and conditions for that Airwallex country before opening an account. 
How to apply for an account?
You can apply to open an Airwallex account online. 
First, you need to set up your account. To do this, you will need to provide
a name, business email,
the name of your business and where it is registered,
and a mobile number.
You will also need to agree to the terms and conditions for the Airwallex country you are applying to. 
Once your account is set up, Airwallex will request information about your company for verification. This is standard procedure in opening a business account. You will need to provide information about your business, describe future transactions with Airwallex, and upload documents [6] & [7].
To find out more, read our article about the things to know before opening an Airwallex account. 
After submitting all the required information, you should be up and running with an account within 1-3 working days.
Airwallex products
Airwallex offers virtual multi-currency accounts, foreign currency exchange, VISA cards, and online expense management with XERO integration.[8]
Airwallex also has a payment gateway solution called Airwallex Online Payments, to compete with the likes of Paypal and Stripe. We do not cover this product in this review. 
Please note the descriptions below are taken from Airwallex's website and are subject to changes. We strongly encourage you to check Airwallex's website for the latest information.
1. Global account
The "Global Account" is the core Airwallex business account offering. Airwallex describes the Global Account as having "collection capability", and also refers to it as a Business Account. 
So, what is this account exactly?
The Global Account works like a bank account receiving local payments, and in certain cases, international payments (SWIFT) [9]. It has its own business bank account details, however, it can only be used to collect funds. It cannot be used to hold funds or make payments. Payments received will automatically be credited to a wallet where you can make payments and transfers (more details on that below).
The Global account is available to businesses in Australia, Canada, Europe, Hong Kong, the UK, Japan, New Zealand, Singapore, and the US.[10]
Each Global Account can receive the following kind of payments [10]:
Local payment in the local currency of the country where the Global Account is based;


For example, receiving AUD from Australia with an Australian Global Account

Some Global Accounts can receive international payments (SWIFT) in the local currency of the country where the Global Account is based;


For example, receiving EUR from the US in an EU Global Account

Some Global Accounts can also receive international payments (SWIFT) in a currency other than the local currency where the Global Account is based.


For example, the HK Global Account can receive international payments in CNY, EUR, HKD, USD, AUD, GBP, JPY, SGD, CHF, CAD, NZD, and THB.
You can tell that there are differences between the "collection capability" of the Global Accounts depending on where the account is located, so be sure to read the fine print for your Airwallex country.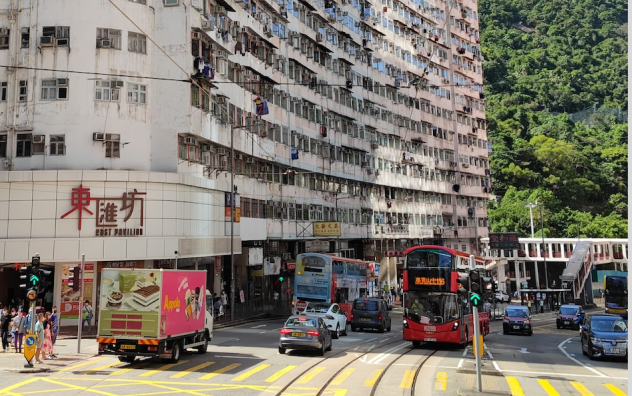 2. Wallet
The Global Account collects money and transfers it to your Wallet, where your money is held [11]. The Wallet shows the multiple currencies held and the relevant account balances, to give you a clear view of your business position. 
From here, you can make local and international payments in 140 countries in two ways:
You can always pay via international transfer (SWIFT). However, the payment currency will depend on where the beneficiary is banked. SWIFT payments can usually be made using the major G10 currencies
Sometimes it is possible to pay via local transfer. However, the payment currency must be the local currency of the country where the beneficiary is banked. Hong Kong is an exception to this as local transfers can be made in HKD, USD, EUR, and CNY.
Refer to Airwallex's Payout Guide to know exactly which payments can be made to your beneficiaries given their location [12].
Transaction limits apply and are determined by Airwallex on a case-by-case basis. You can have the limits increased subject to approval by Airwallex.[13]
3. Cards
With Airwallex's visa debit cards (Borderless Cards) you can make payments in multiple currencies. Currencies supported include AUD, SGD, HKD, GBP, USD, EUR, JPY, CAD, NZD, and CHF. [14]
The cards come with built-in controls like immediate freezing and unfreezing, and cancellation. You can also set daily, weekly, and monthly transaction limits. 
All cards have a default transaction limit of USD10,000 but this can be increased subject to Airwallex approval.[15]
Airwallex offers company and employee cards: 
Company cards are virtual only. There is no limit to the number of company cards, so you can dedicate a card for each expense category, for example, to better track your business expenses.
Employee cards are mostly virtual, except in Australia, Hong Kong, and the US where you can get physical cards as well. There are no limits to virtual cards for employees, and the physical card limit is two per employee. Employee cards include some good features like the tracking of spending in real-time, and the possibility to add them to Apple and Google wallets. However, it is important to note that Airwallex's physical cards do not work at ATMs [16]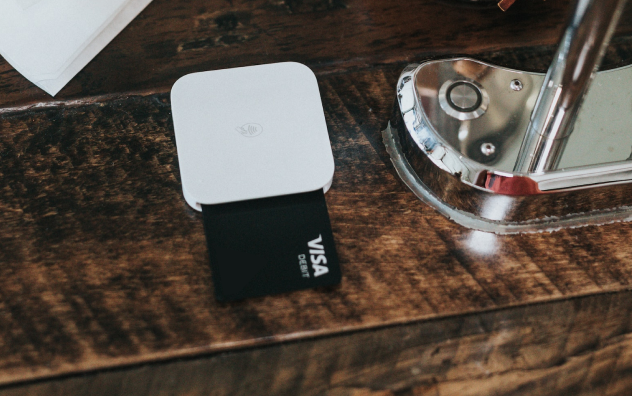 4. Foreign Exchange
Need to make payments in another currency? With the Airwallex platform, you can make FX transactions in over 40 currencies [17].
For every FX transaction, Airwallex charges an FX fee, and the FX fee depends on where your Airwallex account is opened. 
The FX fee is charged above the interbank rate determined by Airwallex according to live exchange rates from their banking partners and market data sources, and by calculating a blended rate from those sources.[18]
Airwallex will confirm the foreign exchange rate used only after a foreign currency transaction is completed.
Also, keep in mind, that there are minimum and maximum limits on the amount of foreign currency you can convert. These limits appear to be negotiable, with Airwallex saying you can discuss them with your account manager [19].
Fees charged by Airwallex
There is no fee for opening an Airwallex account, and there is no monthly charge. Instead, Airwallex earns revenue on services such as international SWIFT transfers and foreign currency transactions. Fees can change, so we suggest you head to the Airwallex website for the most up-to-date pricing. 
To give you an idea, the following is the pricing information for an account opened in Singapore (strangely, there was no pricing page on Airwallex Hong Kong website, as there is one when you access their Singapore website).[20]&[21]
Payments

Receiving payment
Free
Local payout [22]
SGD0
International SWIFT payment [23]
SGD20
Payment in CNY
0.10%
Foreign exchange
Any conversion between the following currencies - AUD / USD/ HKD/CNY/JPY/EU/GBP/CAD/CHF/NZD/SGD
0.40%
Any conversion in the following currencies - MYY/IDR/KRW/PHP/THB/VND/INR/NPR/PKR/BDT/TRY/LKR
0.60%
Any conversion in any other currencies
0.60%
Cards

For card transactions, for the following currencies: AUD, USD, GBP, EUR, HKD, CAD, NZD, SGD, JPY, CHF.
Airwallex interbank rates plus small margin
For less frequently traded currencies
Airwallex will use the Visa rate
Getting in touch with Airwallex
If you have a question and want to speak to someone from Airwallex, you need to fill out a form on their support page or try calling a local Airwallex directly. In their FAQs, we did see one mention of an account manager. Be sure to ask what level of service from an account manager is on offer before opening an account.  
Airwallex vs Statrys
The best way to understand a product offering is to compare it to something similar. 
How does Airwallex compare to Statrys? We consider both in terms of products, pricing, and customer support. 
Remember, choosing a business account is a very important decision that will depend on the needs of your business. This comparison serves only as a guide. Read the fine print for each offering to determine which best suits your business needs. 
Products
On the surface both Airwallex and Statrys offer similar products, being a business account, payment cards, and FX capability. 
There are some slight differences, however:
With Airwallex you can hold and collect funds in a local currency account in Australia, Canada, Europe, Hong Kong, the UK, Japan, New Zealand, Singapore, and the US. With Statrys, you can hold an account in Hong Kong and Europe only. If you want to open a business account outside of Hong Kong and Europe, you might be better off with Airwallex.
If your business is based in Hong Kong or Europe, Statrys could be a more appealing option as it has no limits on payment or foreign currency transfer amounts. This again will depend on the nature of your business and the payments you make. 
Pricing
Pricing factors to consider when opening a business account are fees for opening the account, account maintenance, transferring money, and FX transactions. Keep in mind the best option for your business will pretty much depend on the kind of payments you receive and make. 
For example: 
If you regularly make business payments from one currency to another, then Statrys is likely to be the more cost-effective option. It charges 0.1% on foreign exchange transactions (depending on volume), while Airwallex's rate ranges from 0.4% to 1%. 
For receiving payments, Airwallex does not charge the account holder. Statrys charges HKD55 for incoming SWIFT payments. If you often receive payments via SWIFT, Airwallex might be a better bet.
These are two examples to give you an idea. Again, the best option will depend on the nature of your business, so make sure you take the time to weigh up the options from a number of providers.
Customer Support
In the international payments business, having a dedicated account manager to help you put your best foot forward or resolve an issue urgently is a huge asset. Airwallex mentions the existence of an account manager in the FAQs but we could not find any more information about the type of support they provide business customers.
Statrys prides itself on its customer support offering, which includes:
A dedicated account manager for each client
The ability to contact your account manager by email, phone, WhatsApp, WeChat, and Chatbox
Response times in minutes, not hours or days as is often the case when dealing with financial institutions.
We encourage you to read the reviews left by Statrys clients to see how VIP customer support can make a big difference to your daily ability to manage payments stress-free and cost-effectively.
Ready to set up a Statrys account? Chat with one of our friendly customer representatives.
Final Note
Is anything missing in this review? Drop us a message and we will do our best to make the review even more comprehensive.
Review based on information available on the Airwallex website as of August 2022
FAQs
Airwallex is an online payments company used by businesses to make and receive payments in any foreign currency across 130+ countries and 50+ currencies
Is Airwallex an Australian company?
Is Airwallex a Chinese company?
Sources
4.

https://help.airwallex.com/hc/en-gb/articles/4408591334937-What-country-does-my-business-have-to-be-registered-in-for-opening-an-Airwallex-account- 

7.

https://help.airwallex.com/hc/en-gb/articles/900001756946-Verifying-your-business-in-Hong-Kong-China

8.

https://help.airwallex.com/hc/en-gb/articles/4411298079129-What-features-are-available-in-my-registered-business-location-

10.

https://help.airwallex.com/hc/en-gb/articles/900001759623-Which-currencies-can-I-get-a-global-account-in-and-what-payments-can-I-receive-

11.

https://help.airwallex.com/hc/en-gb/articles/900001756246-How-is-my-global-account-different-from-my-Airwallex-Wallet-

14.

https://help.airwallex.com/hc/en-gb/articles/900001755826-What-currencies-are-supported-by-the-Airwallex-Borderless-Card-

17.

ARS, AUD, BDT, BHD, BOB, BRL, CAD, CHF, CLP, CNY, COP, CZK, DKK, EGP, EUR, GBP, HKD, HRK, HUF, IDR, ILS, INR, JPY, KRW, LKR, MAD, MXN, MYR, NOK, NPR, NZD, PEN, PHP, PKR, PLN, RON, SEK, SGD, THB, TRY, USD, UYU, VND, & ZAR.

18.

https://help.airwallex.com/hc/en-gb/articles/900001759283-How-is-the-foreign-exchange-rate-calculated-

19.

https://help.airwallex.com/hc/en-gb/articles/900001759663-Is-there-a-minimum-and-maximum-limit-to-the-amount-I-can-convert-

22.

A local payout is when funds are paid locally to the payee using the payment network built by Airwallex with their partner banks. For example, the paying of USD to a payee that has an account in the US can be executed locally using Airwallex's partnerships with domestic US banks.
Disclaimer
This publication is provided for general information purposes only and is not intended to cover every aspect of the topics with which it deals. It is not intended to amount to advice on which you should rely. You must obtain professional or specialist advice before taking, or refraining from, any action on the basis of the content in this publication. The information in this publication does not constitute legal, tax or other professional advice from Statrys Limited or its affiliates. Prior results do not guarantee a similar outcome. We make no representations, warranties or guarantees, whether express or implied, that the content in the publication is accurate, complete or up to date.

Currenxie and the Airwallex logo are trademarks of Airwallex Limited, registered in the Hong Kong SAR China and other countries and regions.