Believe it or not, even with the advancements in online payments technology and the uptake of invoice automation software use, delayed invoice payments are still an issue affecting many businesses globally. 
Although invoice payments are considered a simple task for anyone acquainted with accounting processes, for new small businesses, this can be a major learning curve.
If you've just started a new business, this article will guide you through all there is to know about invoice payments.
What is an invoice payment?
An invoice payment is a payment made by a customer for any goods or services provided by a business.
An invoice payment is made after receiving an invoice that includes details of the purchase, information about the entities involved in the transaction, the costs of the goods or services, and the payment terms. 
Where can you find the details that facilitate an invoice payment?
The payment terms section of an invoice is where you will find all the instructions you are requested to follow to make payment to the goods or service provider.
When does an invoice payment need to be made?
Generally, an invoice payment due by date will be listed under the payment terms on an invoice.
Timeframes can range anywhere from 1 week up to 30 days from the moment an invoice is issued and received by the customer. If there is no due date specified on an invoice, payments should be made within 30 days.
What are some common invoice payment methods?
Another important set of payment terms is the type of payment method to use to make a payment. The method is chosen by the business sending the invoice. 
Each payment method requires more effort than others to set up or can incur extra fees from either side of the transaction. It's important to take these factors into consideration to pick the right payment method for your business. 
 Here are some common payment types you may come across. 
Traditional payment types
Traditional payment methods are those that were most common prior to the advancements in digital payment methods.
Cash payments 
A cash request for payment involves action by both parties involved in the transaction. Cash can be handed over by an organized in-person meeting or sent via mail.
In some countries, small businesses outside the major urban areas still may prefer to use this payment method.
However, this method is quickly becoming outdated and less used due to the pitfalls in handling cash, such as the cash being lost or stolen.
Pay by cheque  
Paying by cheque can also involve a physical meeting or sending a cheque by mail to the recipient.
Just like paying by cash, this method is also becoming less used. This method is more time-consuming than using new digital methods of payment.
Cheques can also easily be canceled, blocked, or forged by the paying party before the receiver gets a chance to cash it in.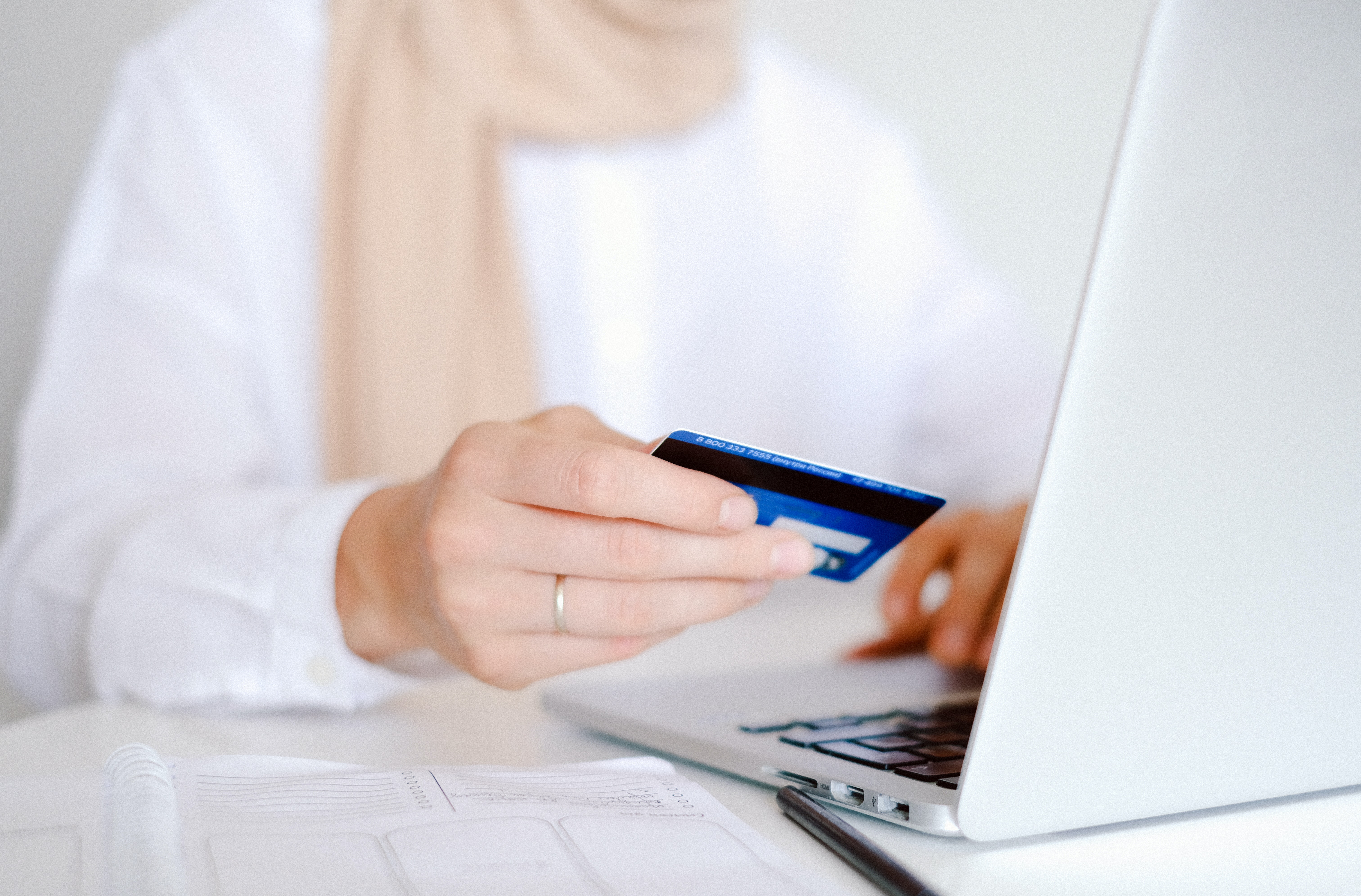 Digital payment types
Digital payment methods have arguably pushed out the use of traditional payment methods.
This is because digital methods appease many of the disadvantages that are associated with cash and cheque payments.
Digital payment methods are faster, more secure, and more easily traceable. Let's go through them below.
Credit or Debit card
You may be able to pay your bill with a credit or debit card. Usually, when this method is requested, the payee will provide the details on where and how you can do this.
A common way is through a link that is sent that directs you to a secure payment gateway that keeps your personal data secure.
One key disadvantage of requesting credit card payments is the extra fees incurred by the card provider.
It may be requested to make a payment directly to a bank account. These types of requests are easy to detect as the business will provide specific bank account details.
This method is commonly used for domestic payments. Usually, there is a local banking system that facilitates local bank payments quickly and cheaply.
This method is also common for cross-border payments, but higher fees can be incurred due to currency conversions and international transfer handling costs.
Online payments
Online payments are a relatively new way to request payments. Payments are facilitated by a third-party provider online.
Providers such as PayPal, Apple Pay, Google Pay, Samsung Pay, Venmo (USA), WeChat pay (China, Hong Kong), and Payoneer are just a few examples.
These methods can request payment from a credit or debit card, or you will receive and hold the funds in an account until you withdraw the money.  There are usually third-party fees involved in transactions of this type.
Automatic bill payment 
Another way of requesting payment is in the form of setting up an automated payment.
This could be to break up a large transaction amount into more manageable payments for the customer, or you may have repeat customers that make timely orders.
This type of payment request requires both the customer and seller to agree on the amount due and the interval of each payment.  
An automatic bill payment can be set up as a direct debit or a recurring payment arrangement to pay invoices.
Recurring payments can be set as a fixed or a variable amount. A payment receipt should be sent to the customer after each payment has been cleared.  
What happens if the payment terms instructions are not followed?
If the invoice payment terms are not followed, the payment can be lost or delayed.
As we've briefly mentioned above, digital payment methods are making losing a payment less likely.
Delays, however, are still very common when the payment terms are not followed or clear on an invoice. Delays in invoice payments can be really frustrating for everyone involved in a transaction.
Here are some reasons why an invoice payment can be delayed after an invoice has been received.
A delay can come from the customer that is making the payment
Some reasons include:
Issues with organization or accounting processes
Lack of funds to pay the invoice
Not understanding the payment terms
A delay can be the fault of the business providing the invoice
Some reasons this happens include:
Missing information
Unclear payment terms
Incorrect information
Sometimes it can be out of the control of the business and customer when digital payment methods fail or delay a payment.
Tips to effectively make invoice payments on time
No one likes to be the reason a payment is delayed, so here are our top 5 tips on how to make invoice payments on time – every time.  
1. Review each invoice the moment you receive them
Reviewing an invoice, understanding what the terms are, and either paying it there or then is the best way to make sure no invoice gets delayed.
2. Always set tangible reminders for you and your team
If you have competing priorities when you open an invoice requesting a payment, don't only take a mental note to com back to it later.
Write down a quick reminder or plan to pay the invoice that you've quickly reviewed. If you have an accounting team available, forward the invoice straight away.  
3. Make a dedicated schedule for invoicing purposes
Make a consistent schedule that is dedicated to opening and paying invoices. This can also include creating a payment schedule if you find you have multiple invoices coming in at the same time.
4. Tackle invoicing issues head-on
This tip can be for businesses receiving payments or sending payments.
For businesses finding that their invoice payments are consistently being delayed, it may be time to review your invoice template. You can check out our article how to create an invoice to see if you may be missing any important details.  
For businesses finding they consistently miss payment dates due, make it a priority to investigate the root cause for why there are delays in making payments.
5. Implement an automated invoicing software
Automated invoicing software in the long run can save your business time and money. Utilizing this software makes creating invoices, sorting invoices, paying invoices, and storing invoices more effective.
Set-up costs and training can be high, so always make sure any new software implementations fit within your business's budget.
Make sure to pay close attention to your invoices
Create an invoice that looks professional, with all the necessary information. This will give you the best chance of getting paid on time and reduce the chances of being paid late or having to chase an unpaid invoice.
Try our invoice generator to generate unique invoices for your business.
FAQs
What is an invoice payment?
An invoice payment is a payment made by a customer for any goods or services provided by a business.
What is the difference between an invoice and a receipt?
When should invoices be paid?