How can I top up my card?
Topping up your card is a simple process. Follow these steps to add funds to your card:
1. Log into your platform using your credentials.
2. Navigate to the 'Card' tab within your account.
3. Select the specific card that you would like to top up with funds and click (↑).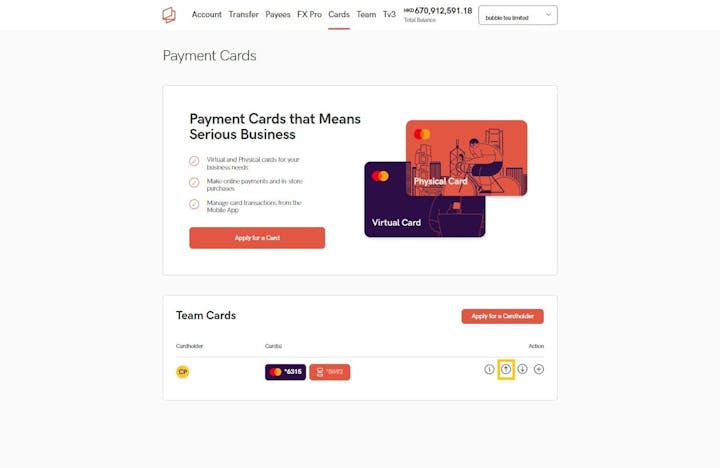 4. Follow the provided instructions to initiate the top-up process.
As our card operates in HKD currency, it is essential to have a sufficient balance in HKD to complete the top-up process.
If you currently hold funds in other currencies within your account, please transfer or convert some funds into HKD currency before initiating the top-up.