Can I schedule a transfer?
Statrys provides future transfer options for non-FX transactions (same currency transfers). When the same currency is entered on both the 'Amount debited from your account' and 'Amount transferred to payee' sections on the Transfer page, you will be able to choose your preferred 'transfer date'.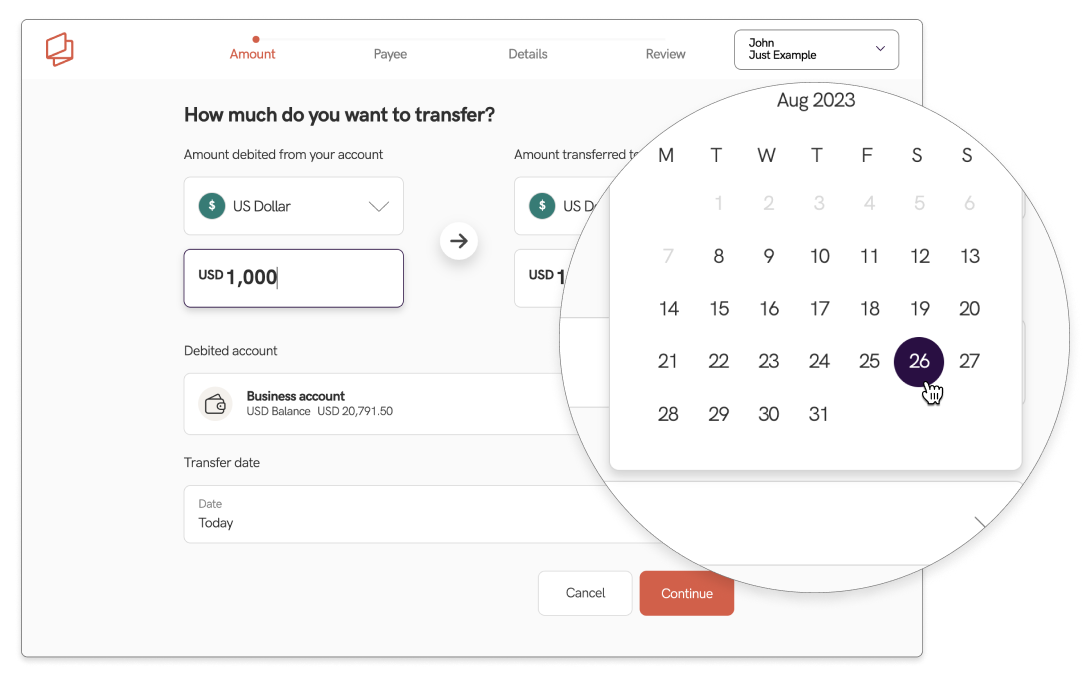 Once the payment is submitted, the future transfer details will be listed under the 'Scheduled Transfers' section on the main page of your account.