Can I track my incoming payments?
Absolutely. Incoming transfers can be viewed under 'Expected transfers' section of your Account Dashboard.
When the sender submits a payment through CHATS or SWIFT network from a gpi supported bank, the payment and its details will be shown here automatically.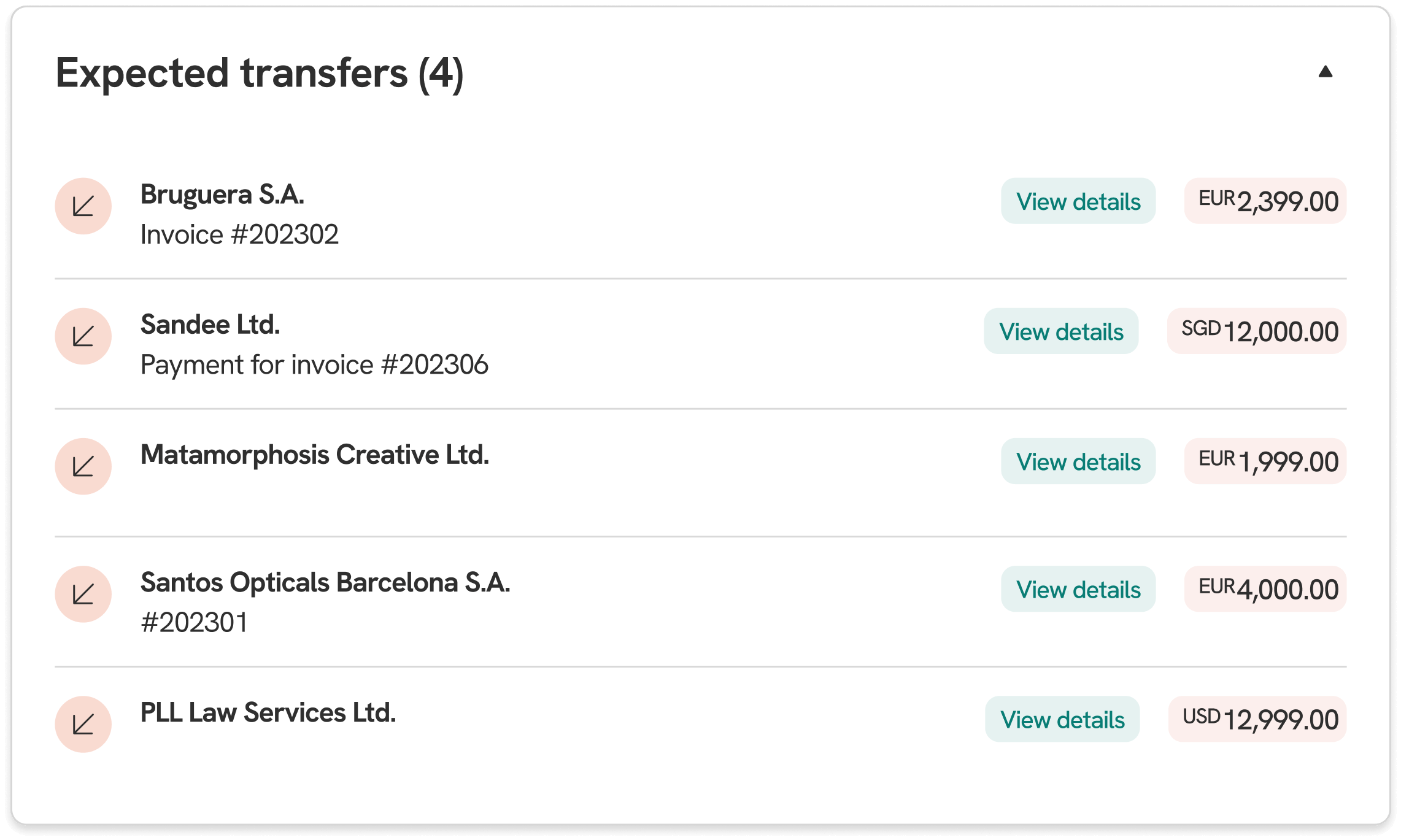 You can click 'View Details' under each payment to get more information as shown below.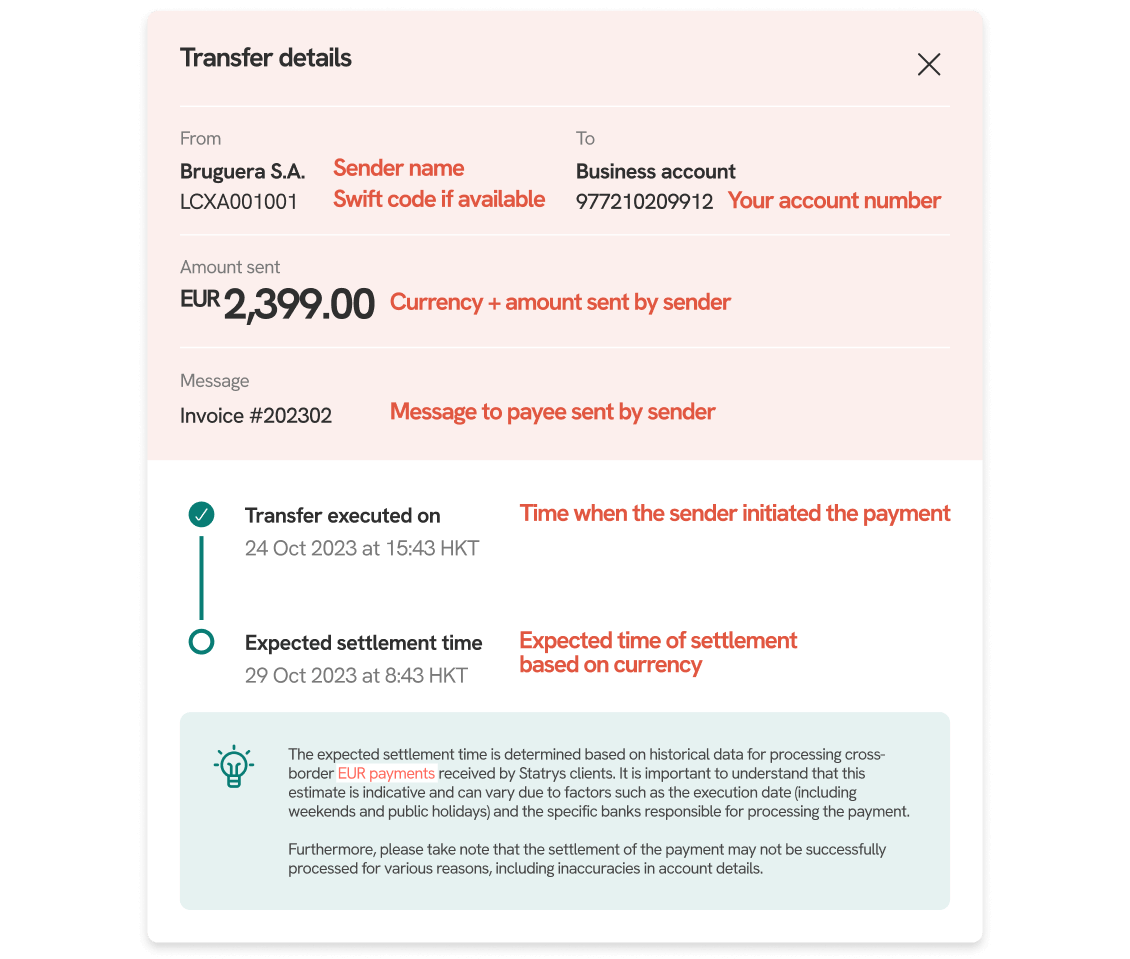 Once your incoming payment is credited to your account, its details will be moved from the Expected Transfer section to the Transaction History section.
In case the incoming payment is rejected, our system will automatically remove this payment from the Expected Transfer section after 7 days.