Can I track my outgoing payments?
Yes, Statrys offers tracking status for your outgoing payments, so you always know where your money is.
For payments to gpi-supported banks through CHATS or SWIFT channels, after our payment team processes the payment, you can find the tracking status in the 'Transaction History' section.
Click 'View Details' to access the tracking information for that payment.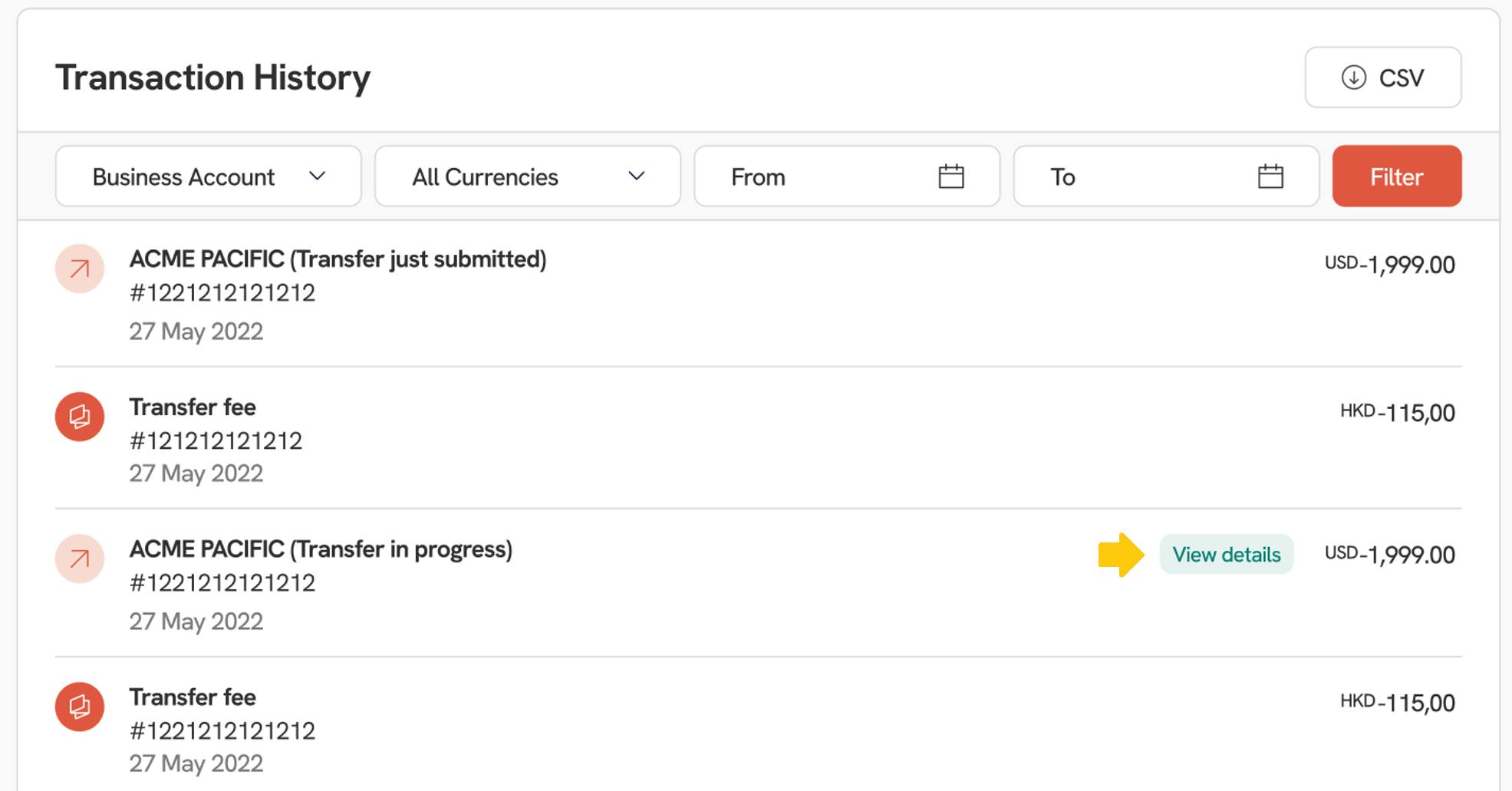 3. If there are any additional status updates, you will see more information each time you refresh or log in to the page.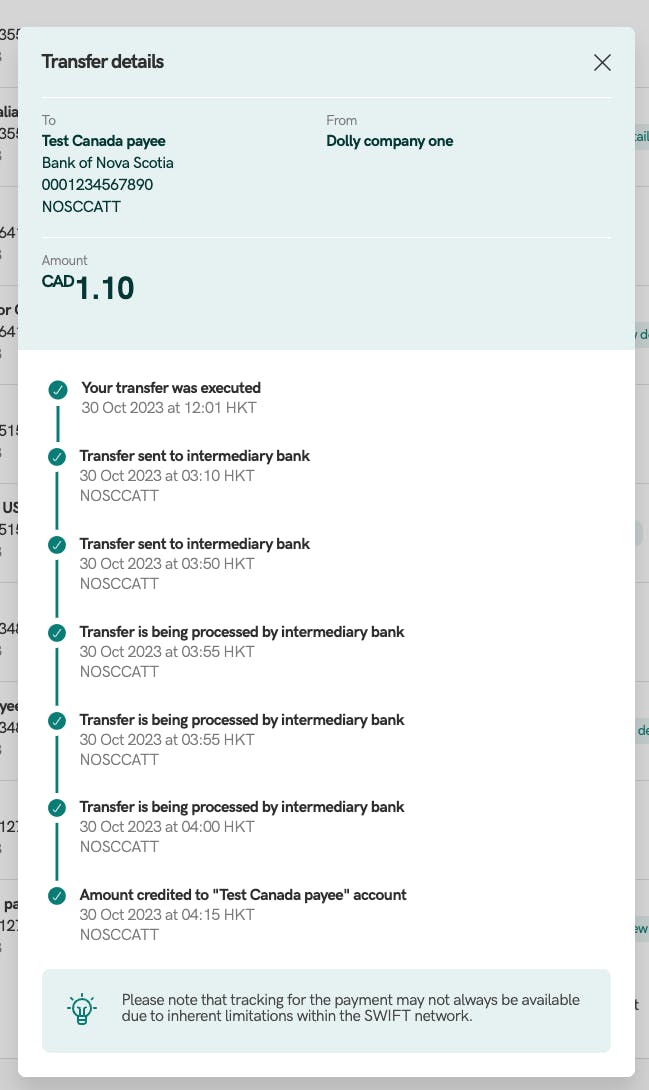 4. For payments to non-GPI banks, you can see the details only after the payment exits our system.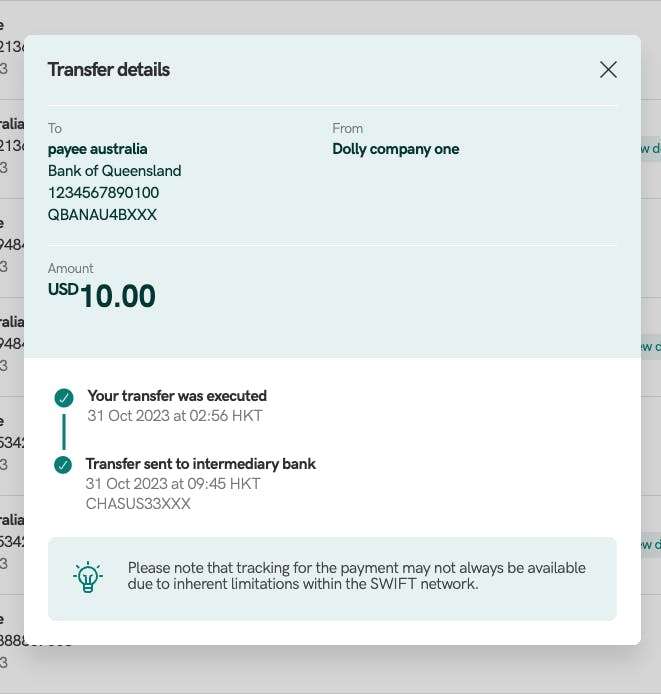 5. A sharable link will also be available for you to share with your payees. The link can be found under the Transfer details and it is valid for 14 days.